Are you heading to San Diego this week for Comic-Con 2019? DC Universe will be at the con in full force, with lots of surprises and exclusives for our members. Among these exclusives is a series of posters, each of which is inspired by a DC Universe original show. A new print will be will be available at the DC/Warner Bros. booth each day of the event (from July 18th through 21st), created by a different pop culture artist. Here's a look at each of the posters, as well as some comments from its creator...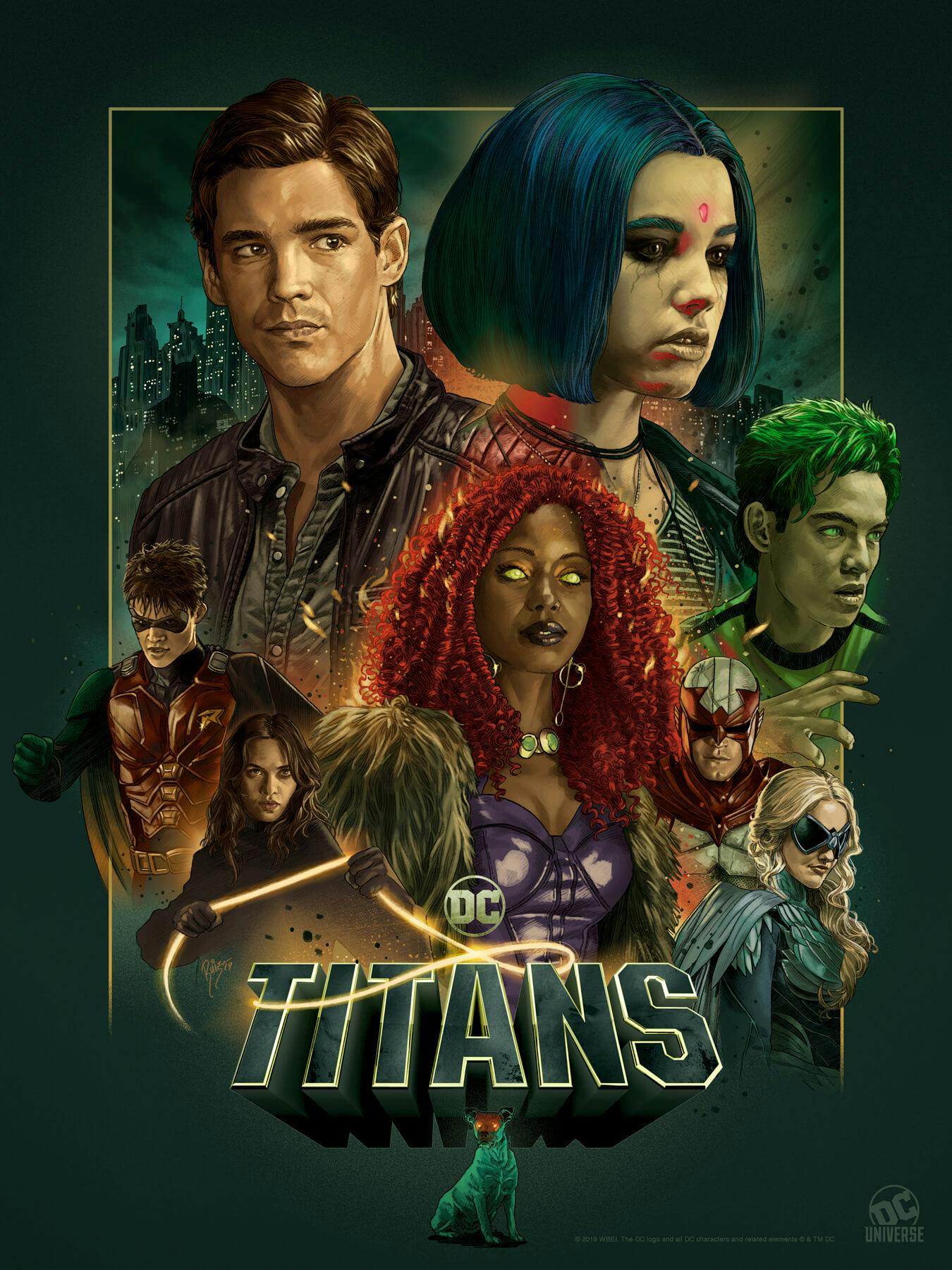 For artist Ruiz Burgos, "Working with Warner Bros/DC on this project was a dream come true, because I always loved DC characters. I tried to capture the dark and thrilling tone of the show in this piece, but at the same time I wanted to represent all the action and adventure present in 'Titans.'"
See more of Ruiz Burgos' work on Instagram.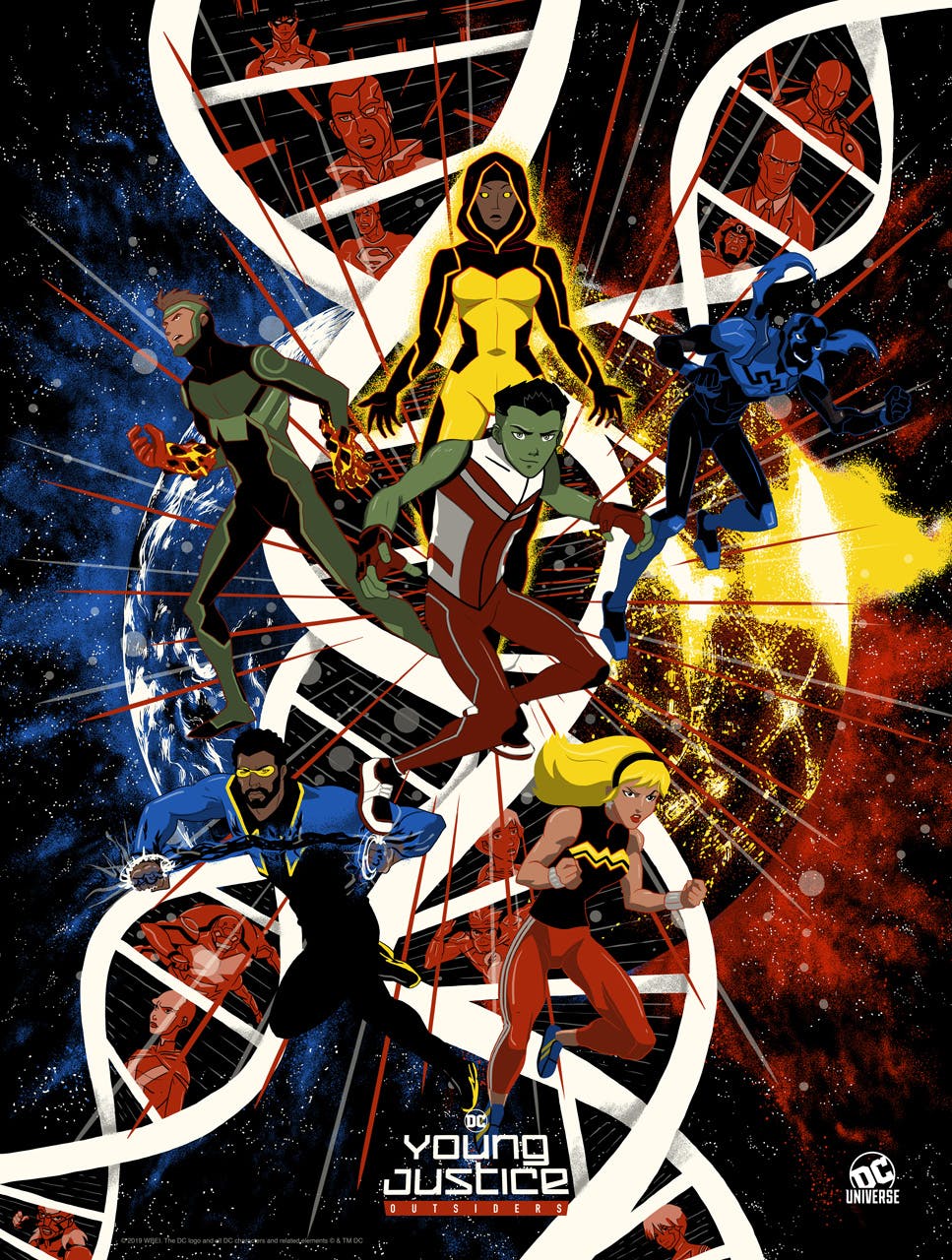 "'Young Justice: Outsiders' has it all," says Chris Thornley, "a huge cast of DC's most iconic young superheroes. I wanted to create a poster that focuses on the new public facing team but have the presence of the older members helping out in the background. Naturally I'm now excited for the 2nd part of season 3."
See more of Chris Thornley's work on Instagram.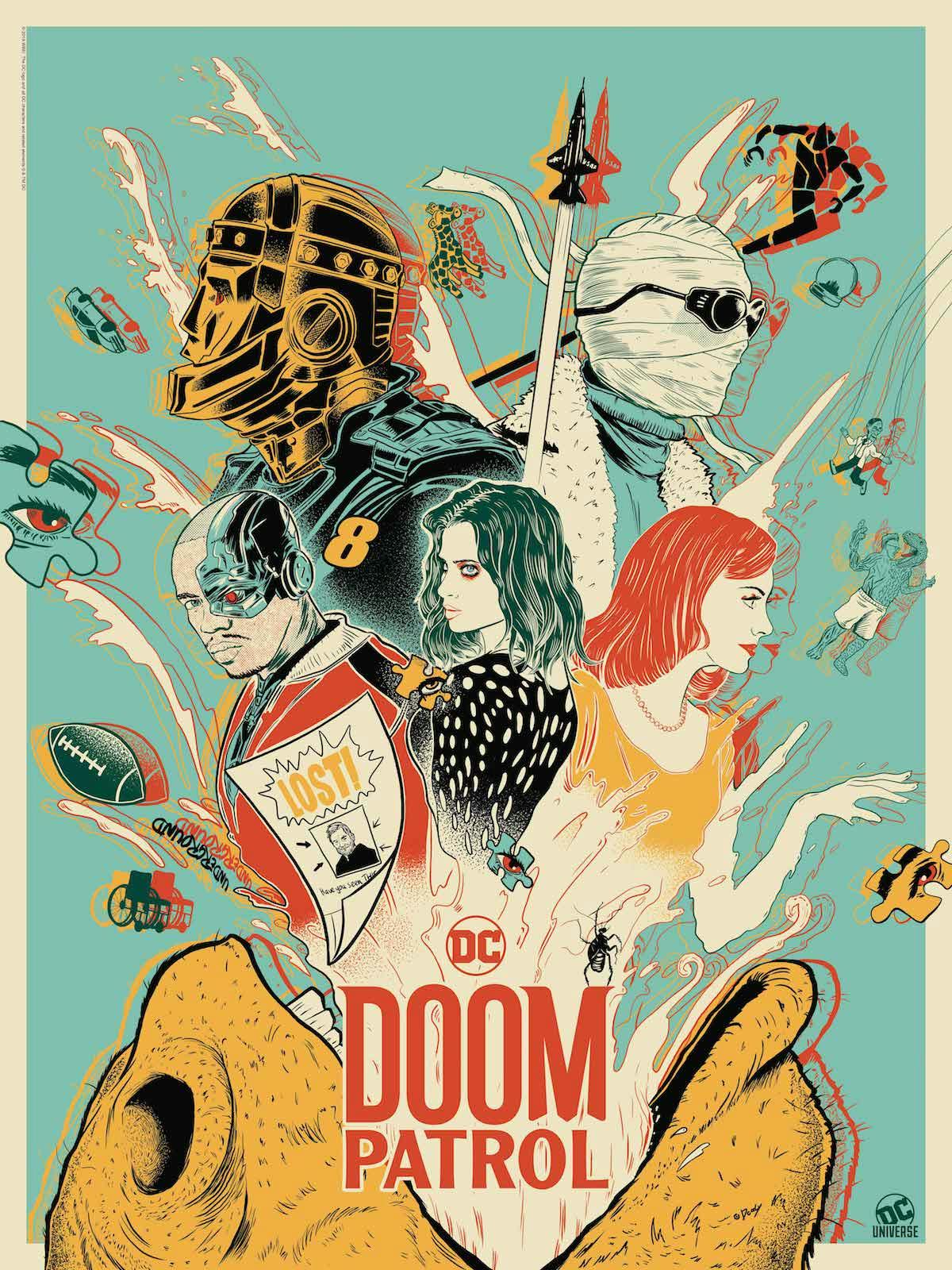 "My thought process when working on my piece," says Doaly, "was let's make it cool, let's make it weird, and above the all else let's make it fun. Just like the show."
See more of Doaly's work on Instagram.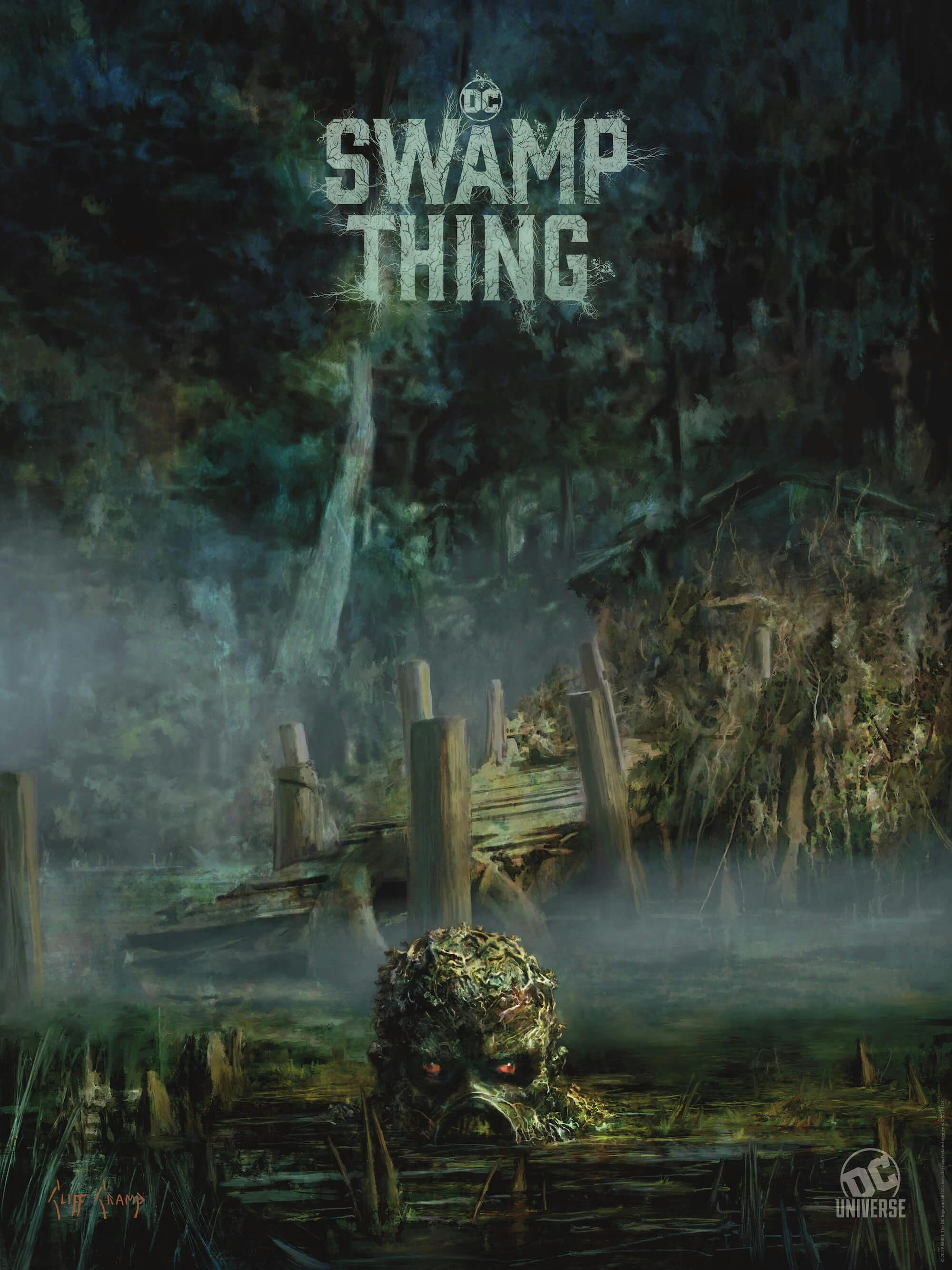 "I thoroughly enjoy working on mood illustrations," Cliff Cramp tell us, "especially when there are character narratives in the environment. When I was contacted by Warner Brothers/DC to do an illustration for 'Swamp Thing' I jumped at the chance. The show's gothic horror aesthetic is visually inspiring."
See more of Cliff Cramp's work on Instagram.
Here's how to get your print at the convention...
1        Visit the DC Universe Redemption Center at the DC/WB Booth (#4545)
2        Open your mobile web browser
3        Visit DCUniverse.com/mydc
4        Log-in to your DC Universe account
5        Tap on MY QR CODE in the top right corner. Please show your QR code to the attendees at the DC Universe Redemption Center
Remember: These posters are available for a limited time only, while supplies last. For more on what DC Universe has planned for Comic-Con 2019, click here!
Will we see you in San Diego? Let us know in our Community!