We're kicking things up a notch over in the Community! Our very own party animal @bestbeastboy regularly challenges members to create a scrumptious recipe inspired by the characters and events of DC Universe. Below are three of our favorite dishes that would make even Martha Kent proud!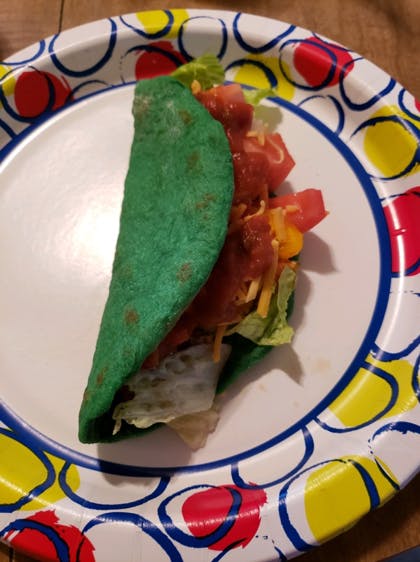 Submitted by OverSizedGeek
"I'd like to thank my beautiful and culinary talented wife, who actually does the cooking and allows me to post in her honor." - OverSizedGeek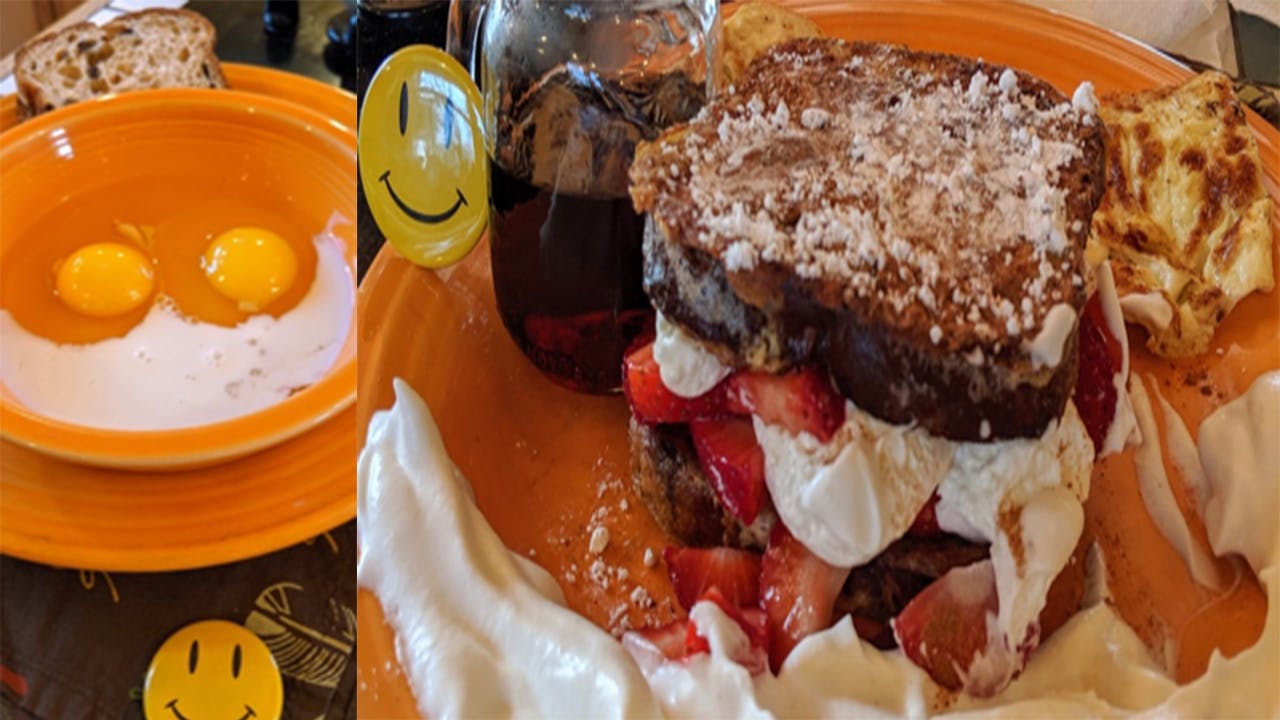 Submitted by Toonatonian
"For this delightful dish, roll up your mask & prep to get some egg on your face." - Toonatonian
RECIPE
1. Take 2 slices raisin bread (doesn't it remind you of Rorschach's mask) all frenched toasted up.
 
2. Add sliced strawberries to the bottom slice. (because the new Watchmen series is so sweet!)
 
3. Put some dreamy clouds of cream cheese on top of those berries (are they dreamy clouds or a mushroom cloud???)
 
4. Place top slice, well, on top of those clouds. Wouldn't want the make the world too dreamy now would we, gotta keep all that under that mask of raisin bread.
Optional: Powder sugar, whip cream, cinnamon, honey, syrup.
Now, without a Minute (man) more - eat that Watch-wich with me!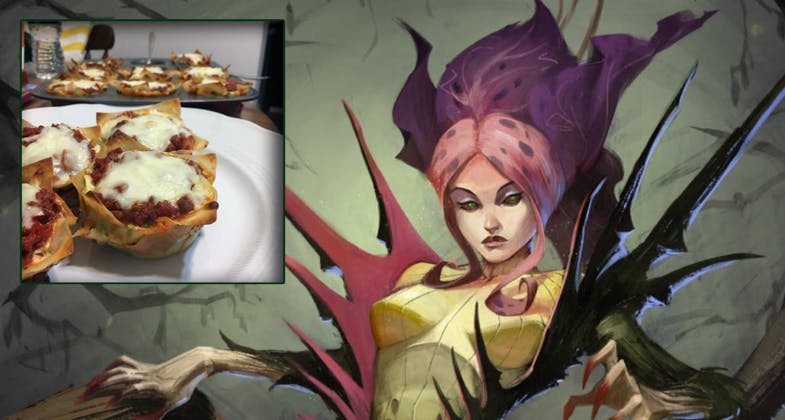 Submitted by CynicalPink
"I'm very messy when it comes to cooking and measurements, and tend to throw things into the skillet until I get the flavor that I want. I tried to give rough estimates, but you can safely change up the ingredients to suit your own tastebuds." - CynicalPink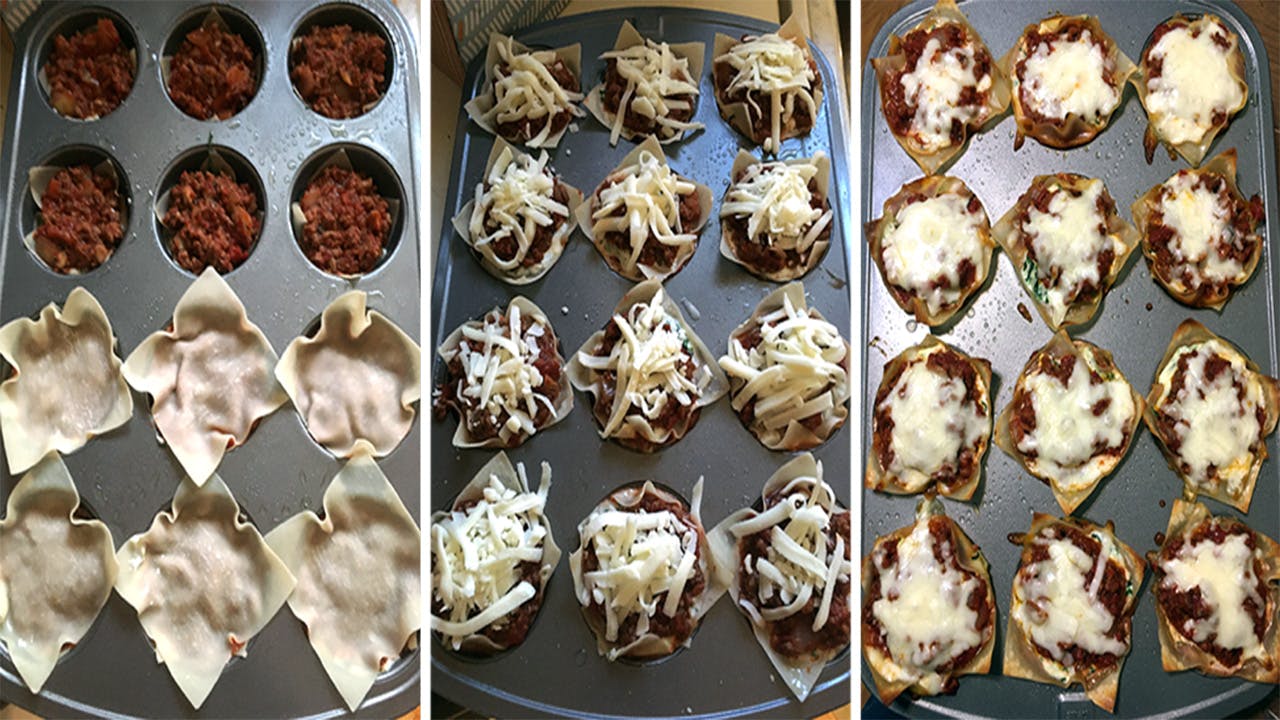 Ingredients
Note: You could use jar sauce, but as a Bertinelli an Italian-American, I can't endorse it without being disowned. That said, if you don't own all the spices, it would be more budget friendly!)
• 1 lb ground beef (NOTE: Substitute with your favorite veggie if vegetarian, or skip this ingredient entirely if you'd rather stick to a simple tomato sauce)
 
• Roughly 3/4 of a 28 oz. can of crushed tomatoes
 
• One large clove of finely diced garlic (or garlic powder, to taste)
 
• Roughly 1/2 cup of finely diced white onion (or onion powder, to taste)
 
• About 1 1/2 tsp Italian seasoning (or basil, oregano, thyme to taste)
 
• Salt and pepper, to taste (1/4 tsp salt, 1/2 tsp pepper?)
 
• Red pepper flakes (optional, but you should totally use it!)
 
• Cheese filling
 
• 15 oz. ricotta cheese (I've heard you can use cream cheese if you're not a ricotta fan, but that sounds nasty with sauce )
 
• 1/8 tsp salt
 
• Dash of nutmeg
 
• About 10 oz. of cooked spinach SQUEEZED DRY
 
• Roughly 1/2 clove of finely diced garlic (or garlic powder to taste)
 
• 2 egg whites (or liquid egg substitute)
 
• 24 wonton wrappers
 
• Shredded mozzarella
Sauce
1. Lightly brown the ground beef in a large skillet over medium-high heat (about 5 minutes)
 
2. Add onions, garlic, salt and pepper. Cook until vegetables are tender and meat is cooked through.
 
3. Carefully drain the fat from the skillet.
 
4. Add enough crushed tomatoes to saturate the meat, but be careful not to use much more than that. If your sauce is very liquidy, the lasagna blossoms won't hold together.
 
5. Add Italian seasoning, red pepper flakes. Let simmer as you start assembling the cheese filling.
Cheese Filling
Mix all ingredients. Voila. That's it.
Assembly
1. Spray a 12-cup muffin tin with nonstick cooking spray
 
2. Flatten one wonton wrapper into the bottom of each cup, making certain to cover the base and the lower half of the sides.
 
3. Scoop about a tablespoon of the cheese mix into each cup. Smooth it down so that it evenly fills the space.
 
4. Scoop a tablespoon of the sauce mix, followed by a layer of the shredded mozz, into each cup.
 
5. Carefully lay a second wonton wrapper into each cup. This is the part that will make or break your presentation. Pinch it into the shape of a flower. (Tbh, I was hungry and kinda rushed this part  )
 
6. Repeat steps 3 and 4, but use less of the ingredients or it will overflow.
 
7. Bake at 375 degrees for about 12 minutes (take out when the wonton wrappers look brown and crispy)
 
8. Let it cool slightly, or when you try to remove the lasagna blossoms, they'll collapse.
 
9. Grab two spoons from your utility belt, pray to Alfred, and gently remove each blossom from the tin.
That's it! You'll either have successful lasagna blossoms, or a messy but still delicious pile of meat and cheese.
Wonton wrappers are great for a huge variety of quick dinners. If lasagna isn't your thing, you could stuff them to the brim with just veggies or cheese. Or fill them with cooked diced chicken, blue cheese and buffalo sauce for a game day app.
Are you an aspiring Alfred in the kitchen? Keep your eye out for more delicious segments in our Community!