The Titans have been scattered to the four winds, with Gar and Conner captured by Cadmus, Dick serving hard time in jail, Raven wandering the streets of San Francisco, and, most chillingly of all, Hawk & Dove doing bar karaoke. It seems like there's only one person who can bring the team back together—Bruce Wayne! In the first of our two exclusive pics from this week's episode "E.L._.O." we see Bruce counseling the women of the team, while in the second we see Raven and Starfire taking action, leading what looks like a jailhouse assault. Take a look below!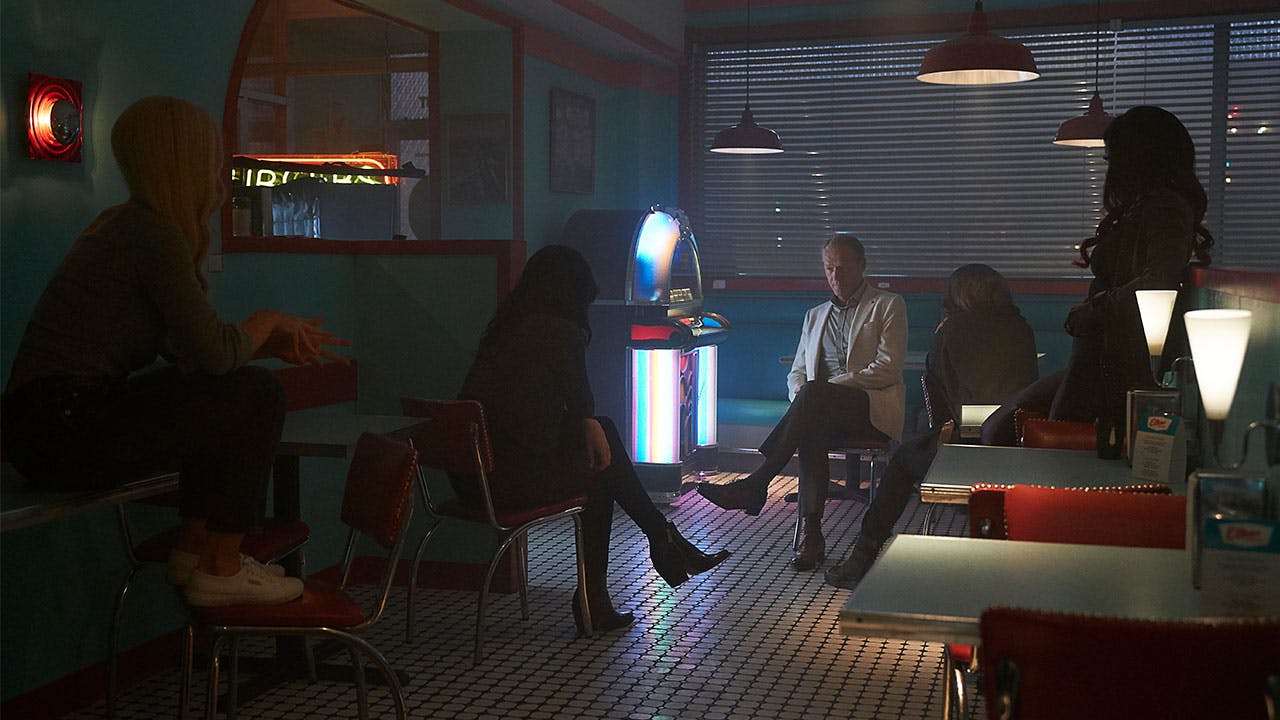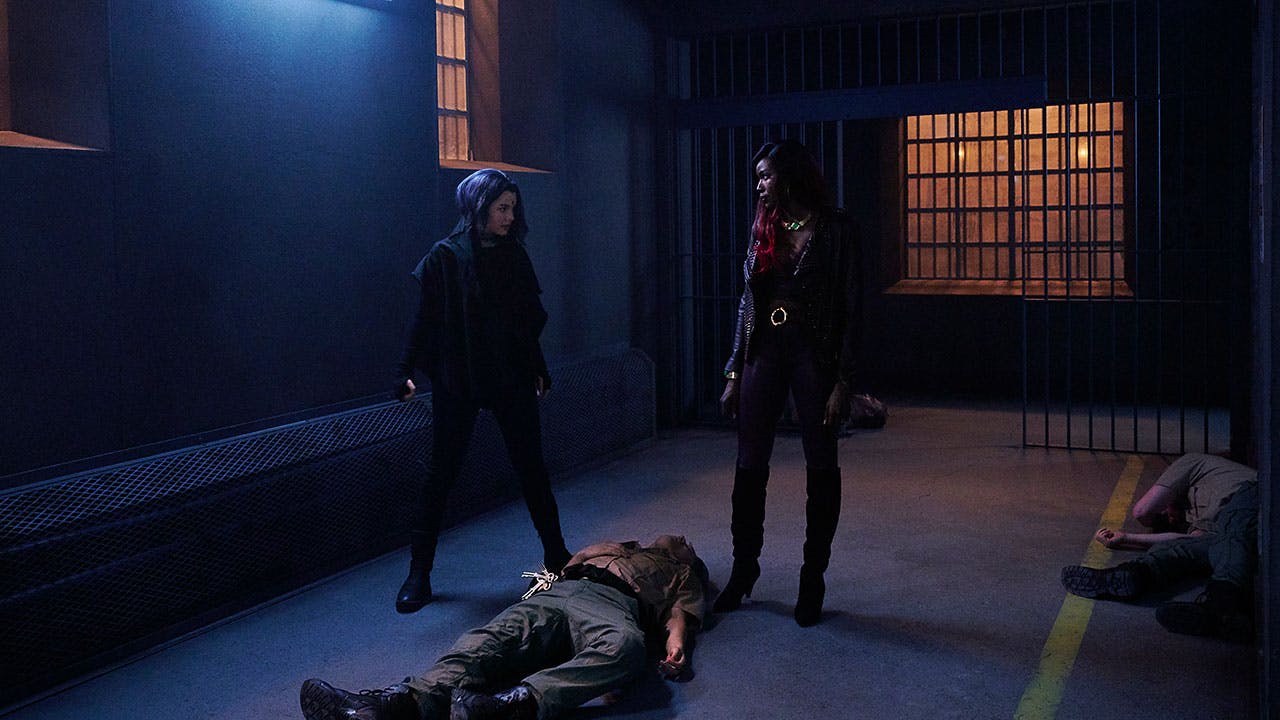 Here's the official synopsis for episode 11: "With Dick still in prison and Gar under the microscope at Cadmus, the remaining Titans are called together to save their teammates."
Be sure to tune in Friday, November 15th, when "E.L._.O." hits DC Universe to see what happens!
Are you a Titans fan? Let us know in our Community!