When we last saw Swamp Thing, things looked pretty dire, to put it mildly. Swampy has been captured by Avery Sunderland and the sinister Enclave. One look at our first exclusive photo from episode 9, "The Anatomy Lesson," and it's clear that things have only gotten worse, as a maniacal Dr. Jason Woodrue has begun to dissect Swamp Thing. Fortunately, in our second photo, we have a little bit of good news, as the Phantom Stranger approaches Daniel Cassidy's bed -- with a verrry familiar looking blue mask visible. Checking out both pics below!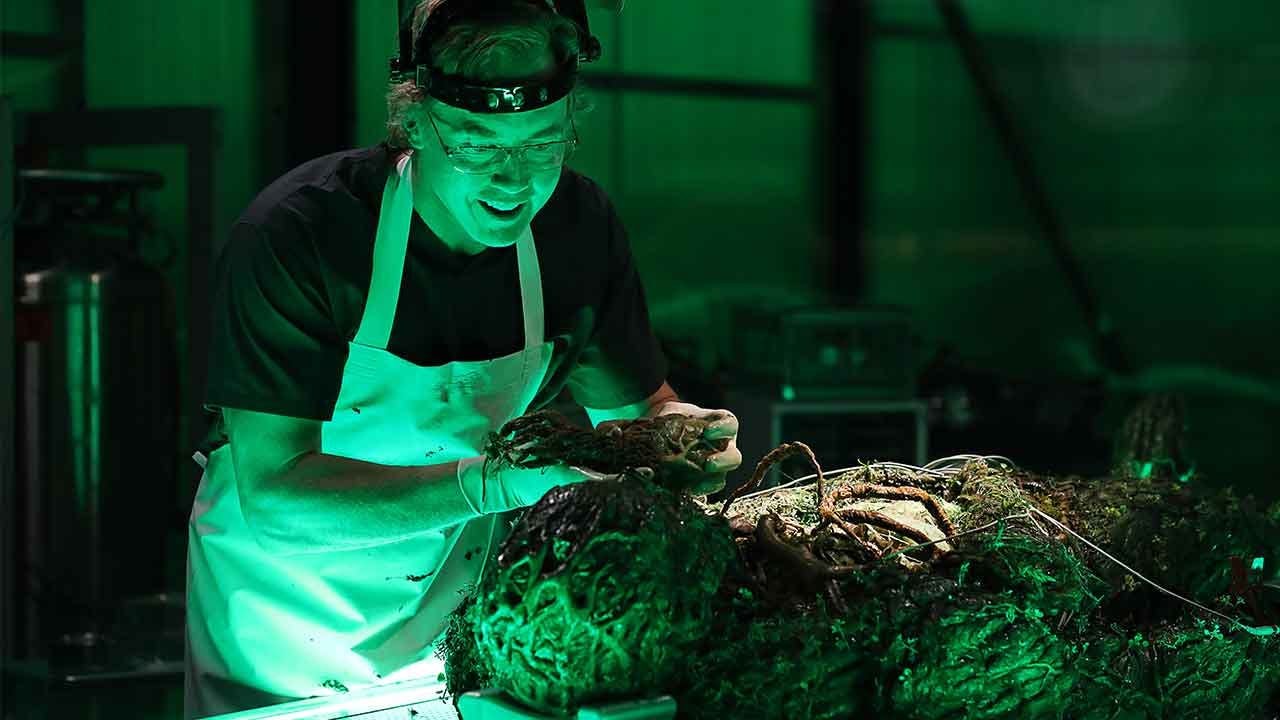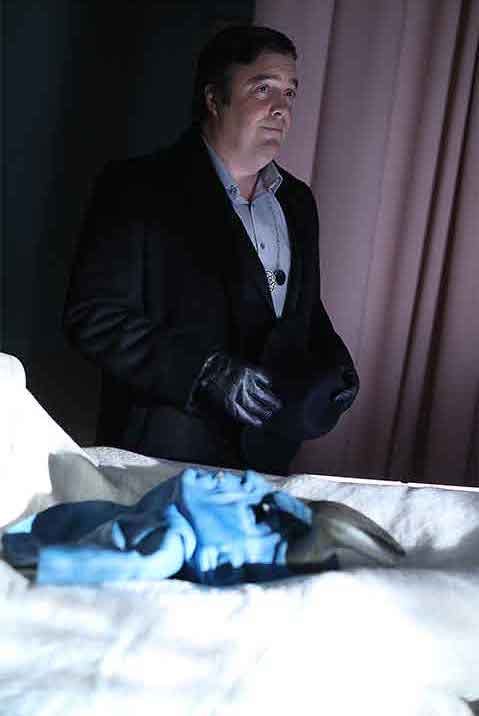 Here's the official synopis for episode 9: "While Abby and Liz track down the secret Conclave facility, Jason Woodrue conducts experiments on Swamp Thing and makes an incredible discovery."
Be sure to tune in this Friday, July 26th, when "Brilliant Disguise" lands on DC Universe to see what happens.