The bodies are really piling up in Marais, and we don't just mean the vision of corpses upon corpses that Swamp Thing had in last week's episode of DC Universe's original series. Avery Sunderland: killer! Sheriff Cable: killer! Abby Arcane: killer...or at least she thinks she is. The secrets of the swamp are starting to unfold and we've got two exclusive pics from this week's episode, "The Price You Pay," that might hint at more secrets coming to light.
In our first exclusive picture, we see Dan Cassidy sporting a VERY familiar looking collar -- is this our first glimpse at the Blue Devil costume in action? In our second picture, we see Swampy conferring with Abby in a lab -- is that good news he's getting, or bad? Take a look below!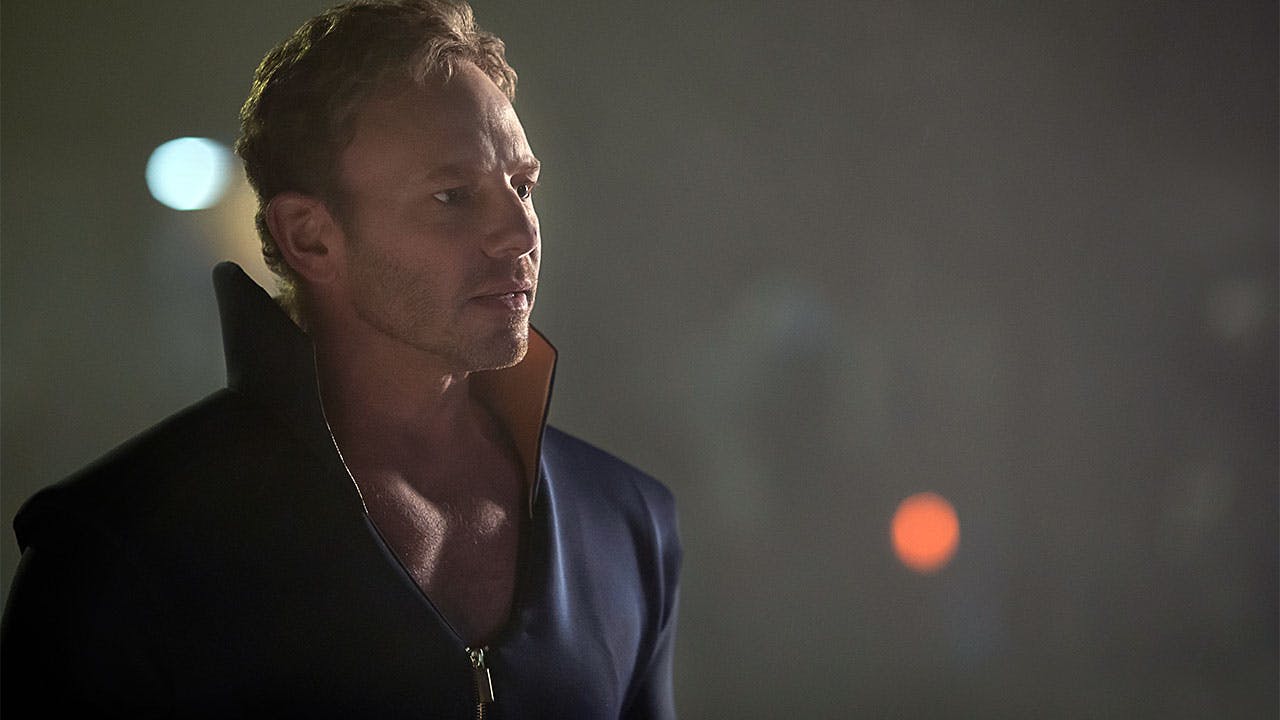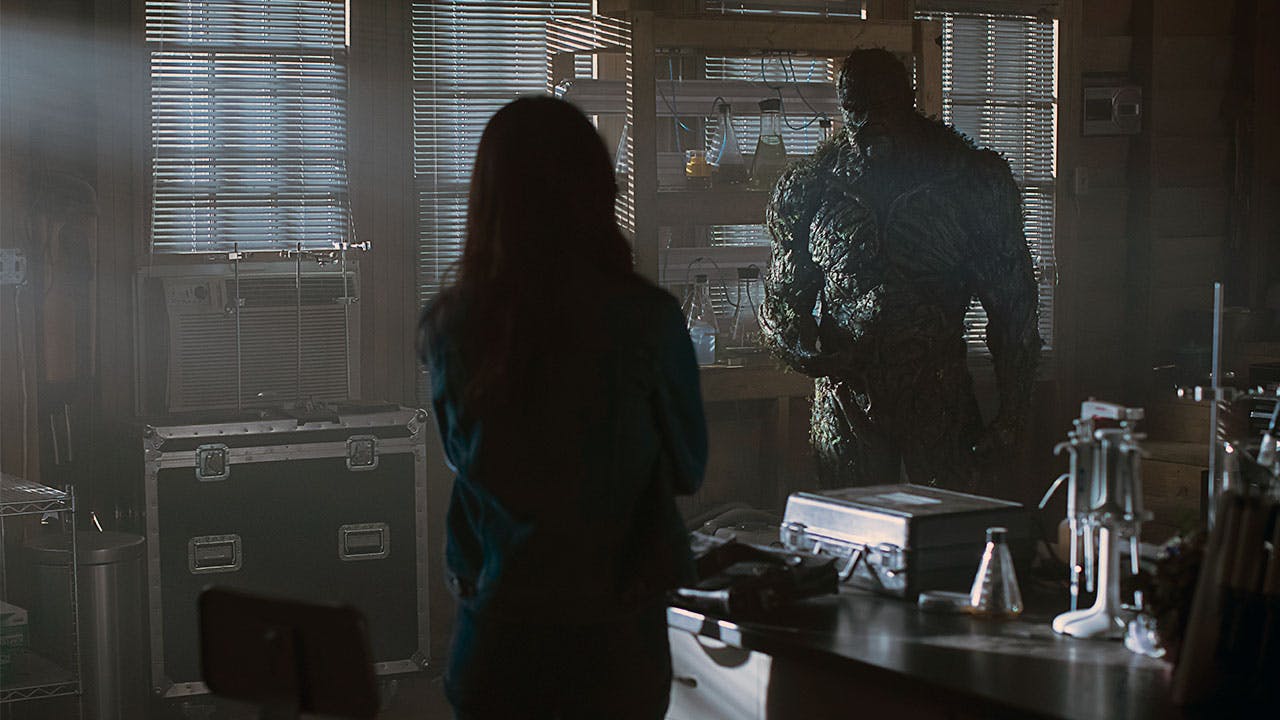 Here's the official synopis for episode 6: "While Swamp Thing finds a new way to communicate with Abby, Matt learns the truth about Alec Holland and Avery pressures Woodrue to deliver results."
Be sure to tune in this Friday, July 5th, when "The Price You Pay" lands on DC Universe to see what happens.