Darkness is spreading in Marais, and we don't just mean the fear infection that nearly killed Abby Arcane last week. There's a growing sense of uneasy dread on the bayou and Swamp Thing is finally coming to terms with his strange new body, his bizarre powers over plant life, and his place in the grand, mad scheme of things. In the first of our exclusive pics from episode 5, "Drive All Night," we see a worried Swampy looking off in the distance. Check out that hat next to him though -- do you think it's his or does it belong to a...Stranger? Our second photo features Dr. Jason Woodrue expressing a similar type of shock; though when a baddie like Woodrue is amazed, that can't be good news for everyone else. Check out both photos below!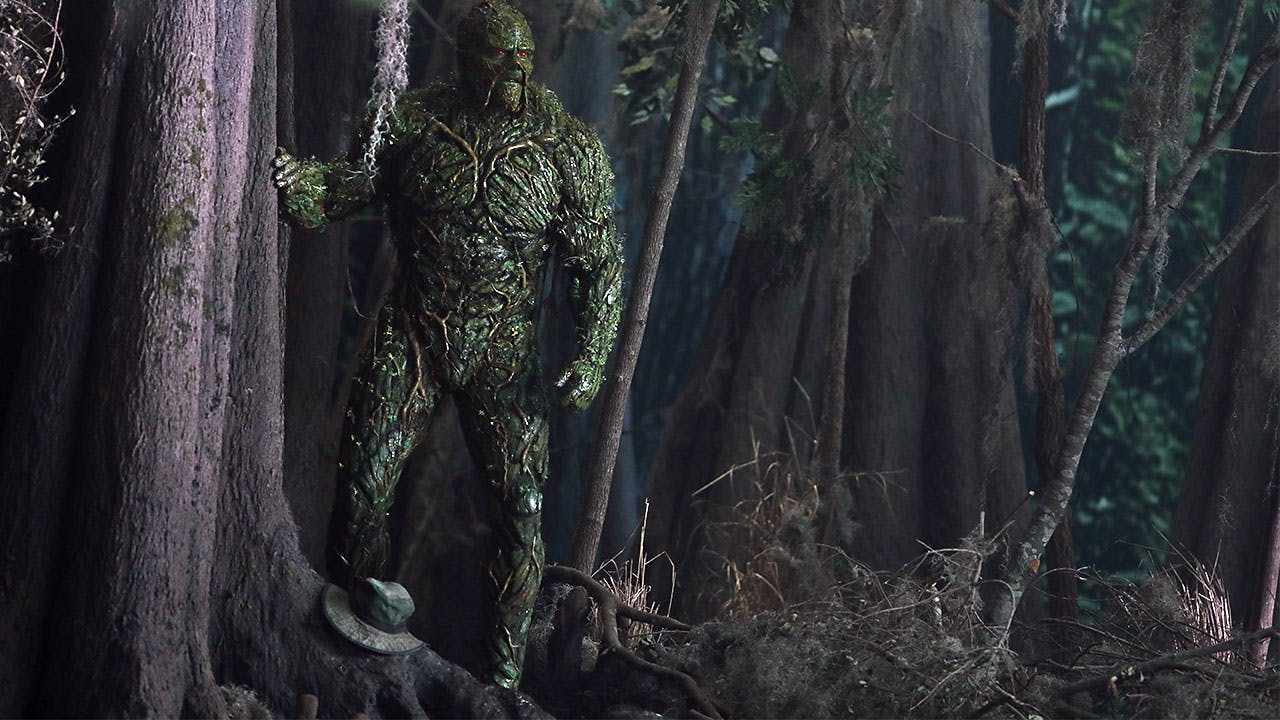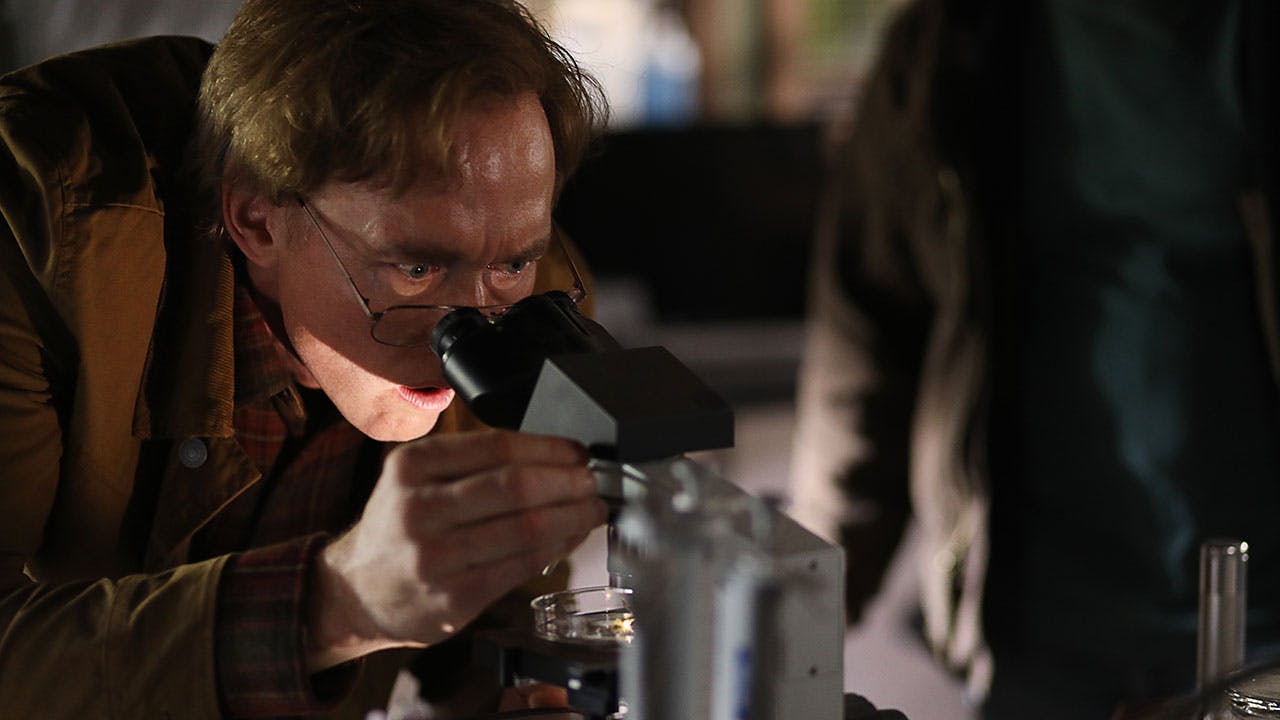 Here's the official synopis for this week's episode: "While Swamp Thing struggles to come to terms with his transformation with the help of a Phantom Stranger, Jason Woodrue shares a revelation with Avery Sunderland."
Be sure to tune in this Friday, June 28th, when "Drive All Night" lands on DC Universe to see what happens!
Are you excited for Swamp Thing? Let us know in our Community!