There's no way around it for Abby Arcane anymore -- something supernatural is going on in the swamps of Marais. In previous episodes of DC Universe's 'Swamp Thing,' she's been attacked by a creepy undead bug guy, saved by Swamp Thing, and seen firsthand the effects of the green flu. But unfortunately for Abby and the rest of Marais, there's plenty of bad news of the non-supernatural variety too...
Case in point is Avery Sunderland, whom we last saw beating a former employee to death when he threatened to air Avery's connection to the sinister-sounding Conclave. Though in the first of our exclusive pics from episode 4, it looks like Avery doesn't have a care in the world as he hits the buffet line with his wife, Maria. Murder-schmurder, it's time for dinner! By contrast, however, in our second picture we see a very worried-looking Dan Cassidy standing with a pensive Madame Xanadu. What could have our erstwhile Blue Devil so worried? Check out the pics below...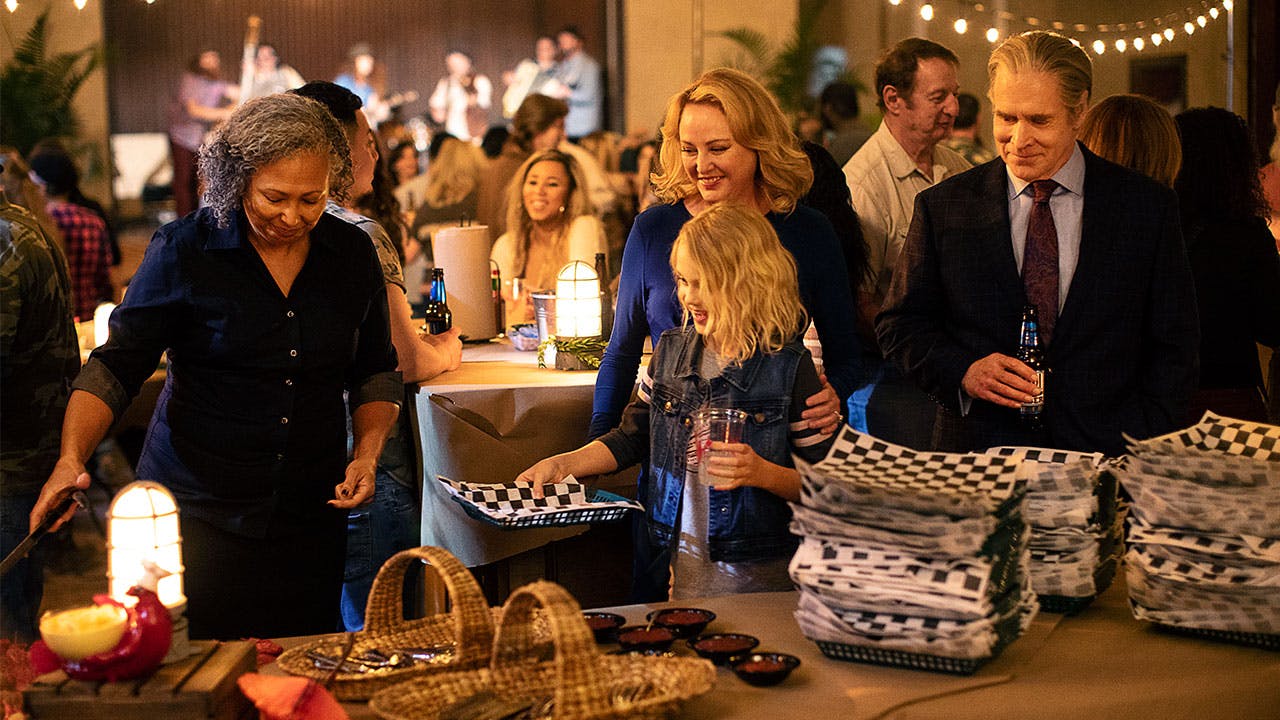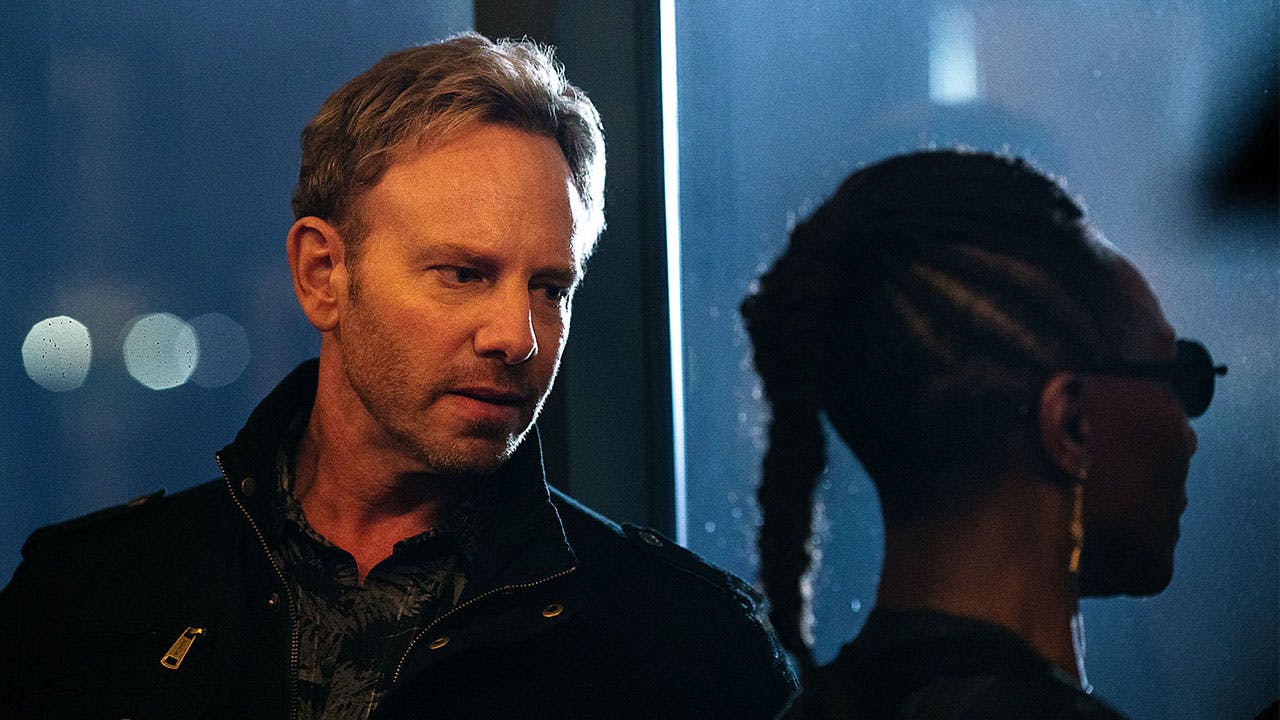 Here's the official synopis for this week's episode: "While Swamp Thing senses a growing darkness within the swamp, Abby's return dredges up her dark history with the Sunderlands. We learn more about the mysterious Dan Cassidy." Be sure to tune in this Friday, June 21st when "Darkness on the Edge of Town" lands on DC Universe to see what happens!
Are you excited for Swamp Thing? Let us know in our Community!