The series premiere of DC Universe's Swamp Thing started with a bang -- literally! Poor Alec Holland was pumped full of lead and then blown up by a shadowy assassin. He then emerged from the swamp as something else entirely... In one of our 2 exclusive photos from episode 2, we see Dr. Abby Arcane pensively searching the swamp, possibly for Alec's corpse. Fortunately, in our second photo, she seems to be having a cheerier time, standing with her childhood friend, Liz Tremayne, as they chat with Daniel Cassidy -- better known to DC fans as Blue Devil! Check out these two pics from "Worlds Apart" below...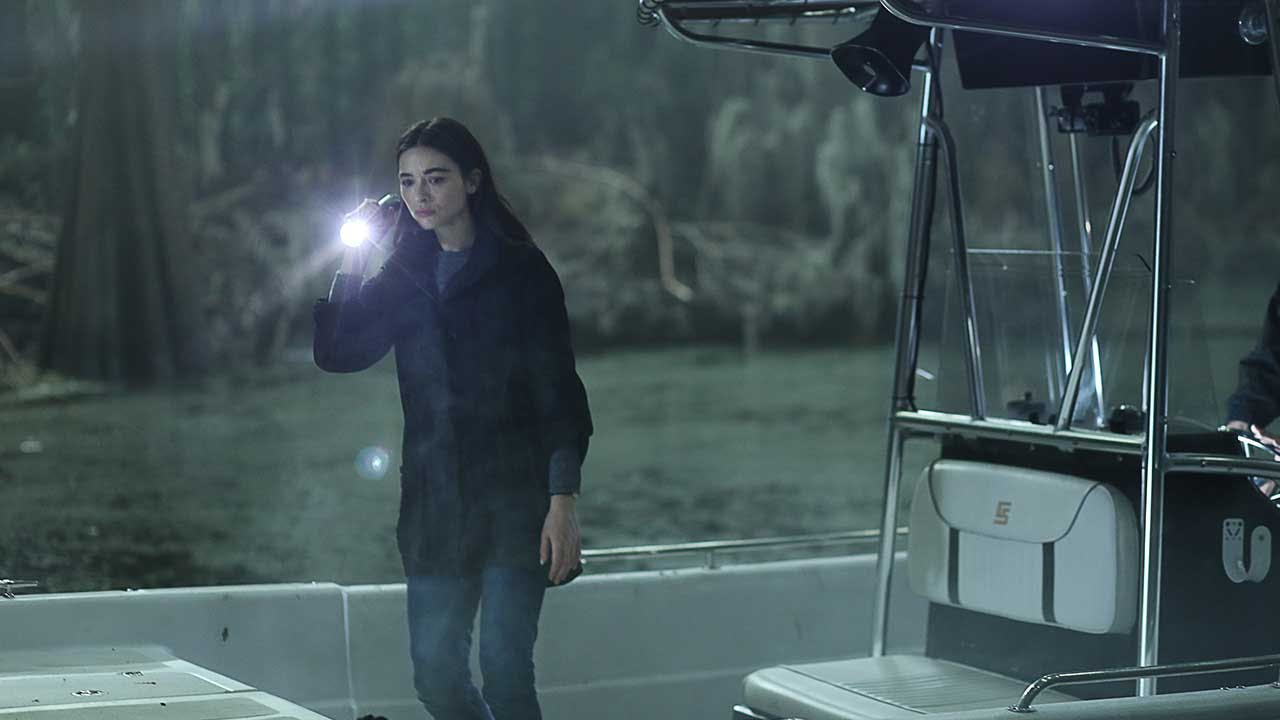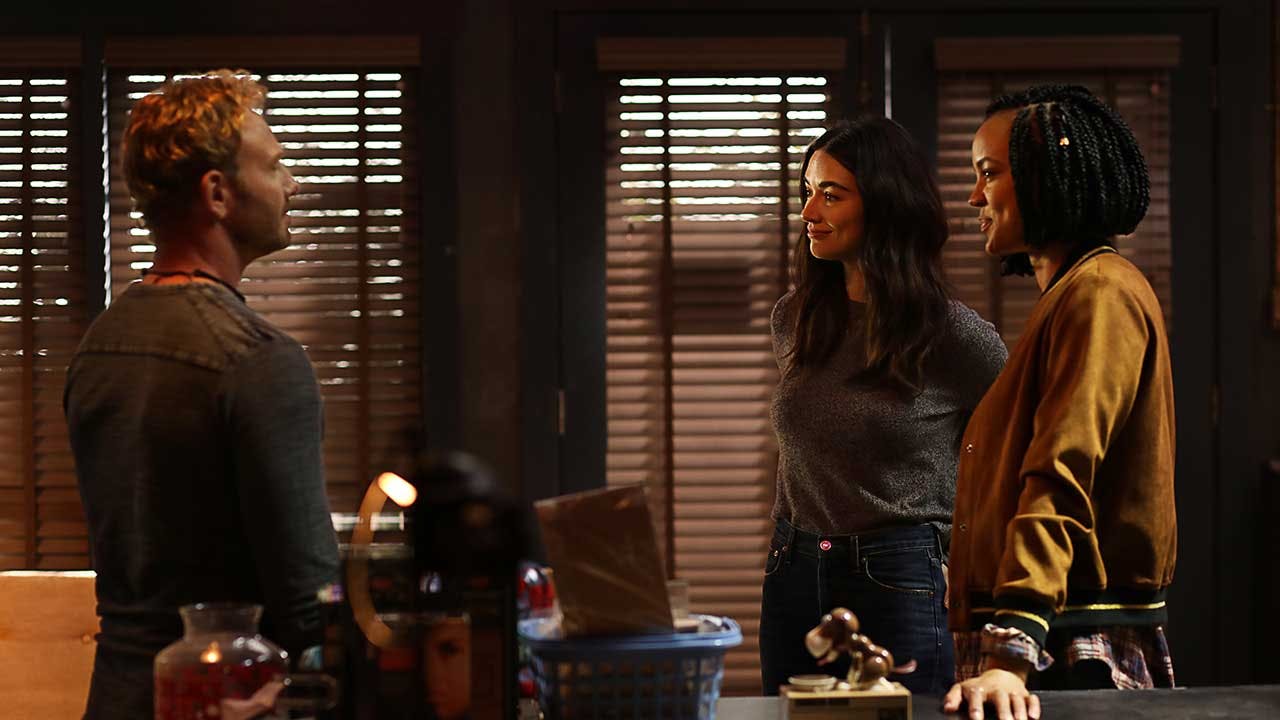 Here's the official synopsis for this week's episode: "Certain that Alec's disappearance is more than an accident, Abby and Matt venture into the swamp, where she encounters Swamp Thing. Scientist Jason Woodrue comes to Marais." Be sure to tune in this Friday, June 7th when "Worlds Apart" lands on DC Universe to see what happens!
Are you excited for Swamp Thing? Let us know in our Community!