One of the most exciting announcements to hit the comics world in 2018 was the news that, after taking the reigns on Superman and Action Comics, superstar writer Brian Michael Bendis would be launching his very own DC pop-up imprint. Dubbed "Wonder Comics", the line will initially consist of four titles: a new Young Justice book (written by Bendis and illustrated by Patrick Gleason), Naomi (written by Bendis, with David Walker and Jamal Campbell), Wonder Twins (written by Mark Russell with art by Stephen Byrne), and a new Dial H for Hero (written by Sam Humphries, art by Joe Quinones). We recently caught up with the Eisner Award-winning scribe and he told us a little bit about the Wonder Comics and, in particular, Young Justice...  
"Wonder Comics," Bendis tells DC Universe, "is an imprint that we've been developing since the first day I got to DC. When I first met with Dan [DiDio], he was telling me all the things that they were doing and things that were really working. We talked about Superman. He said, 'We want to do Jinxworld, and we have outreach programs -- Walmart's coming. And something else we really, really are enjoying -- and the fans are really starting to wrap their heads around -- are these pop-up imprints, where we can laser-focus a message on a few books and get real passionate about this thing.' 'Think about it,' he said. 'If that's something you want to do, we'd love to see what that could be.'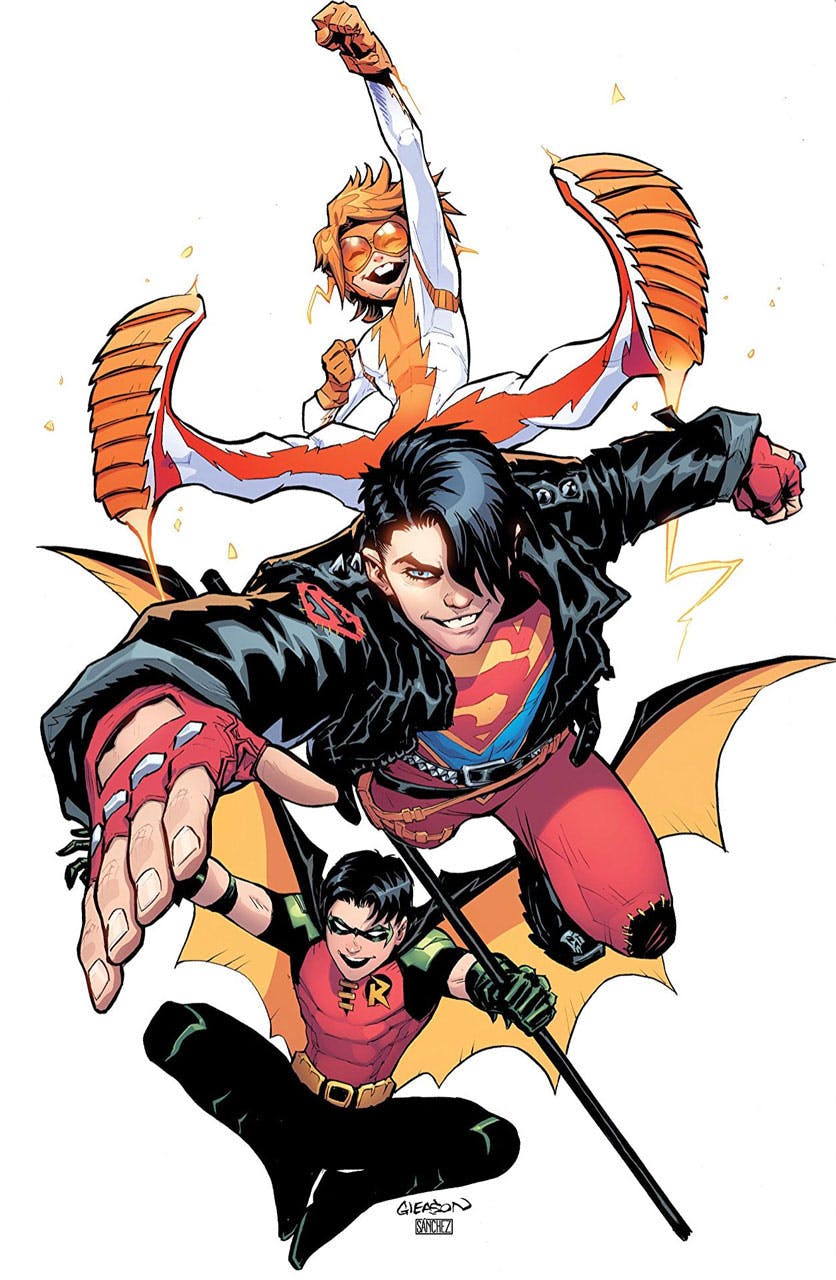 "'Wow, that's exciting. I wonder would that would be,' I thought. Then I was starting to write the last issue of Ultimate Spider-Man, the 240th issue. There was something that I normally would have bumped to the next issue. I thought, 'There is no next issue... Oh no. I'm going to miss writing...not only Miles [Morales], but all of his friends.' All of these characters discovering adulthood is really fun to write, and I've been writing it my whole life. There's something about that magic moment where you're not quite an adult, not quite a kid. So I said, 'I don't want to say I want to do the Ultimate line here. Because that's not what I'm saying. But I want to do a line that would represent that idea.' Dan said to me, 'Young Justice is just sitting there, and it bothers me. Because people love it, and we don't have a Young Justice comic.' 'That's perfect,' I said. From Young Justice we were able to build Wonder Comics."
"This whole time I've been working on Superman," adds the writer, "I've been working on Young Justice. It's the return of Conner Kent. The return of Bart [Allen]. The return of Wonder Girl. All together with brand new characters. It's the return of Amethyst and Gemworld. As well as Ginny Hex, the new character that debuted in Batman Universe, which comes out in Walmart. People picking up the Walmart books get a little tease of what's coming in the new stuff, and Ginny Hex is Jonah Hex's great great great great granddaughter -- with a big box of crazy DC shit from the old days that she doesn't know anything about. The other new character is Teen Lantern, which Pat Gleason, my collaborator on Young Justice, brought to the book. So all the teen characters will be getting together, having new adventures, new romances, new everything. And there will be a big villain. You heard me. I said those words out loud." [Laughs.]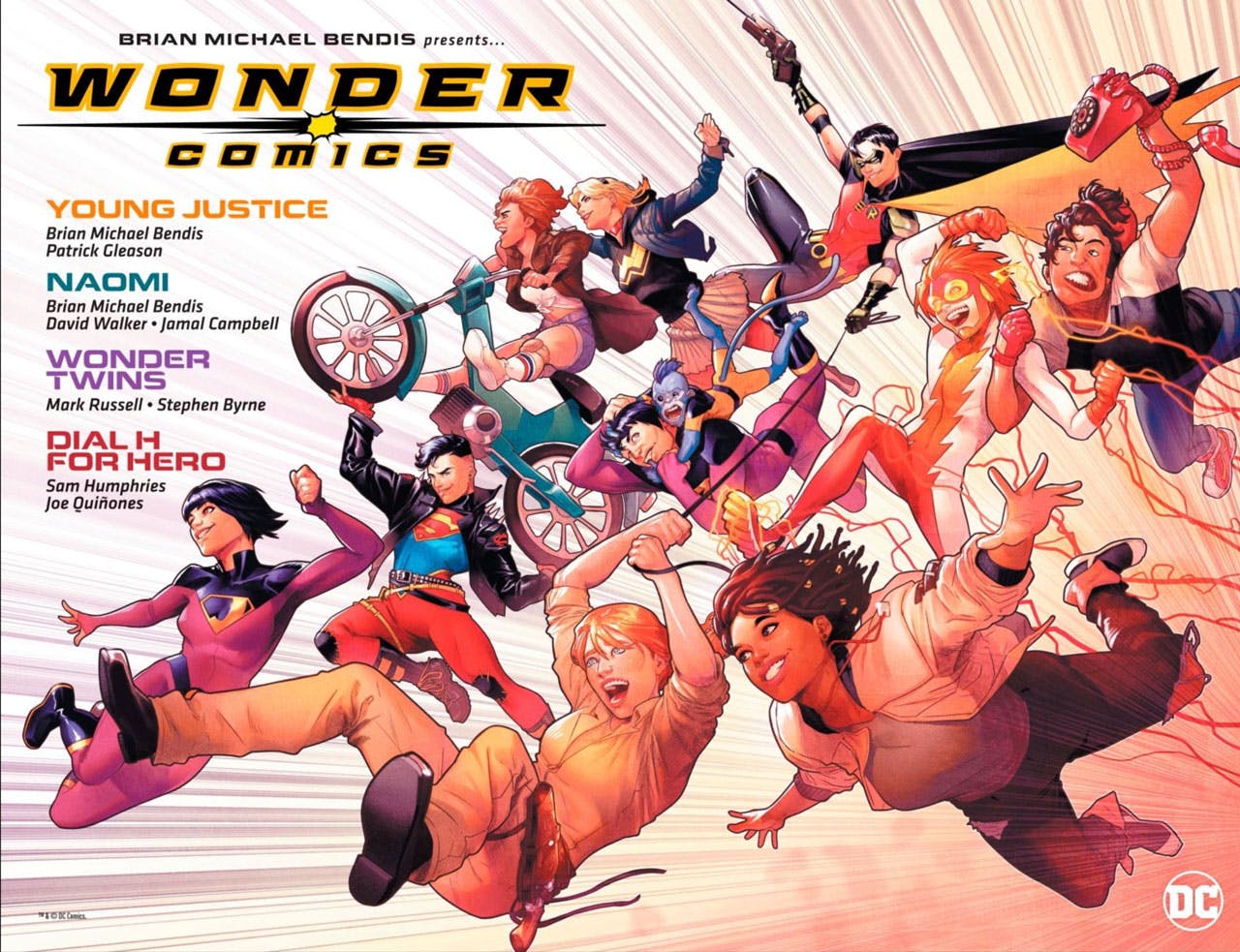 While you're waiting for the arrival of Brian Michael Bendis' Young Justice, be sure to watch seasons 1 and 2 of the Young Justice animated series. Season 3, Young Justice: Outsiders, premieres exclusively on DC Universe on Friday, January 4th. And don't forget to read the animatedYoung Justice tie-in comic.
Are you a Young Justice fan? Let us know in our Community!