Are you stuck at home and looking for ways to entertain yourself? Don't forget, your DC Universe membership includes access to approximately 23,000 comics! You've been working hard, so you deserve a good binge. If you're not sure where to start, may we suggest the original Young Justice? Here's why it's the perfect gateway book into the larger DC Universe...
THE BACKGROUND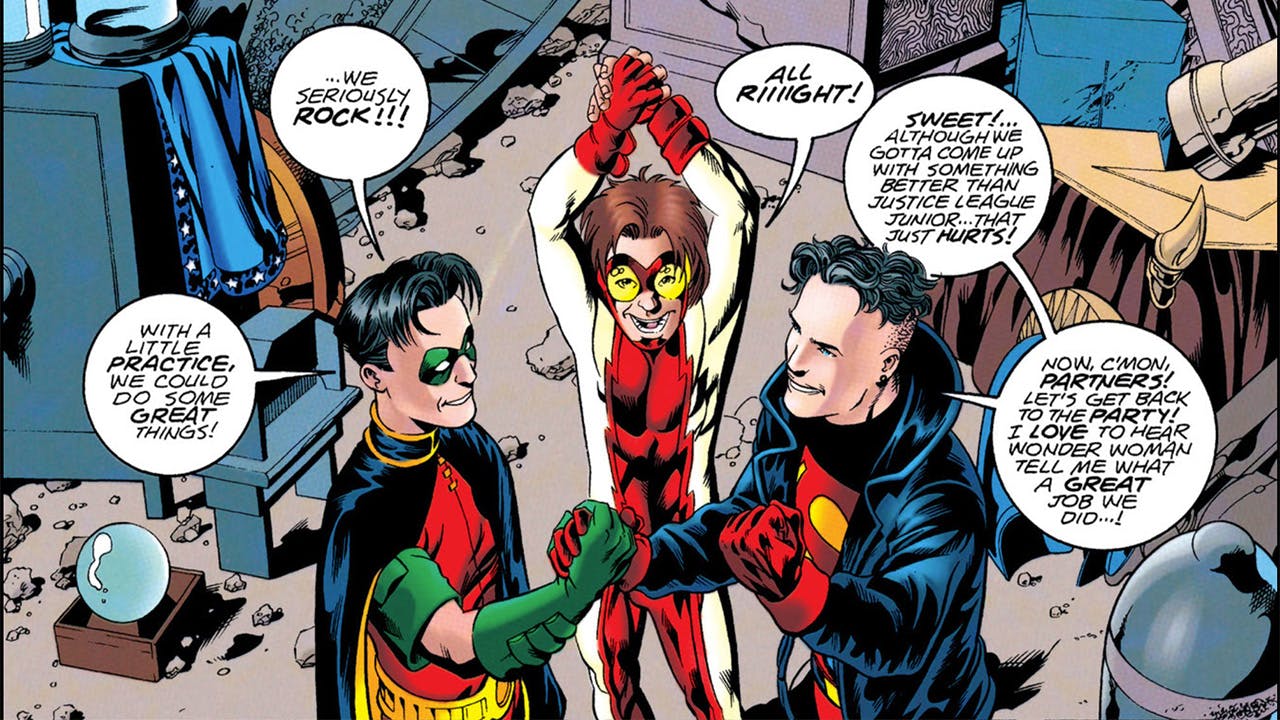 Robin, Superboy, and Impulse were three young heroes who had their own titles in the 1990s, so it made perfect sense to bring the three teenagers together. After teaming up to help a young apparition called Secret in Young Justice: The Secret #1, the trio had their big rite of passage in JLA: World Without Grown-Ups, when they fought a magic-powered boy named Bedlam. The boys decided to make their team-ups a regular thing, and Young Justice was born!

THE PREMISE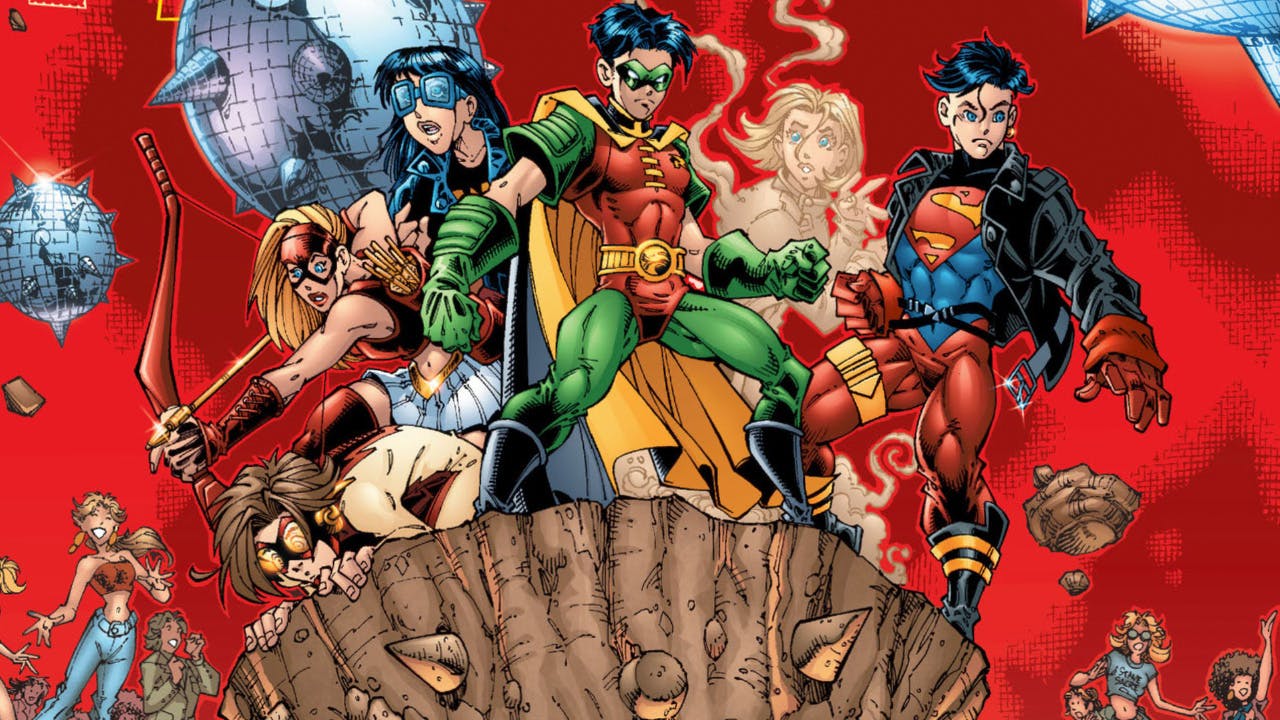 The boys set up shop in the Justice League's old headquarters, where they were soon joined by Red Tornado, who served as their reluctant chaperone. Arrowette, Secret, and Wonder Girl soon join the party, bringing new energy to the clubhouse. Secret's origin and powers open up a mystery, Arrowette wonders if she belongs on the team, and the group is forced to justify their very existence to a federal government that wants to shut them down. And that's just the first few arcs! Wait until you meet Little Lobo and see Darkseid….serve ice cream!?!
REASONS TO BINGE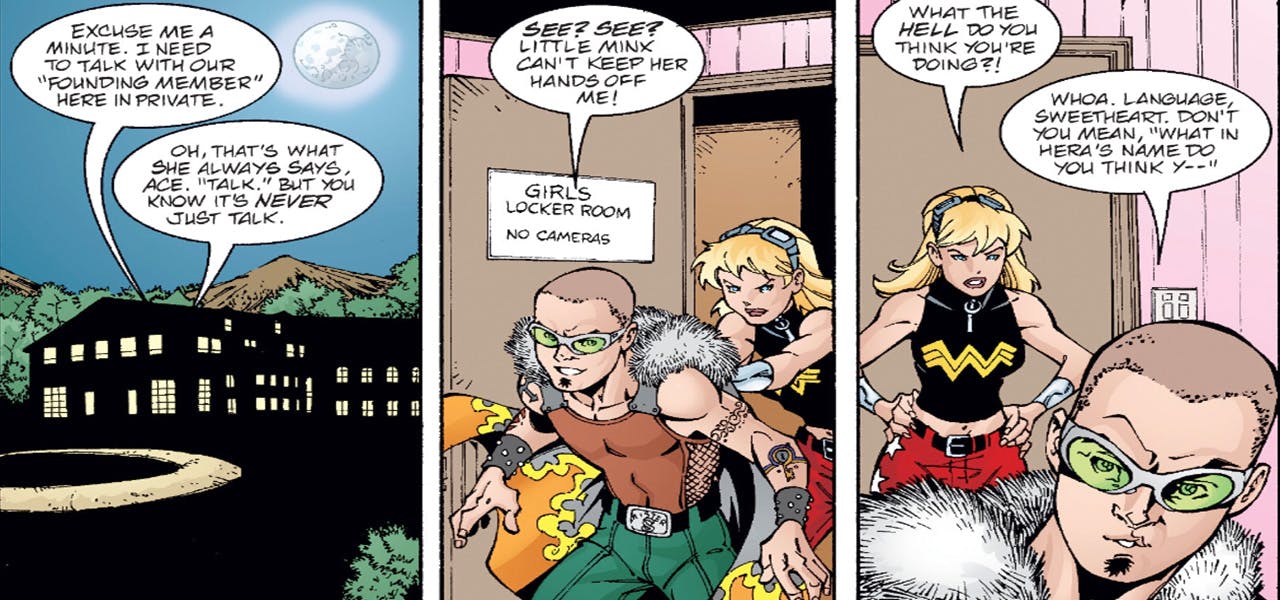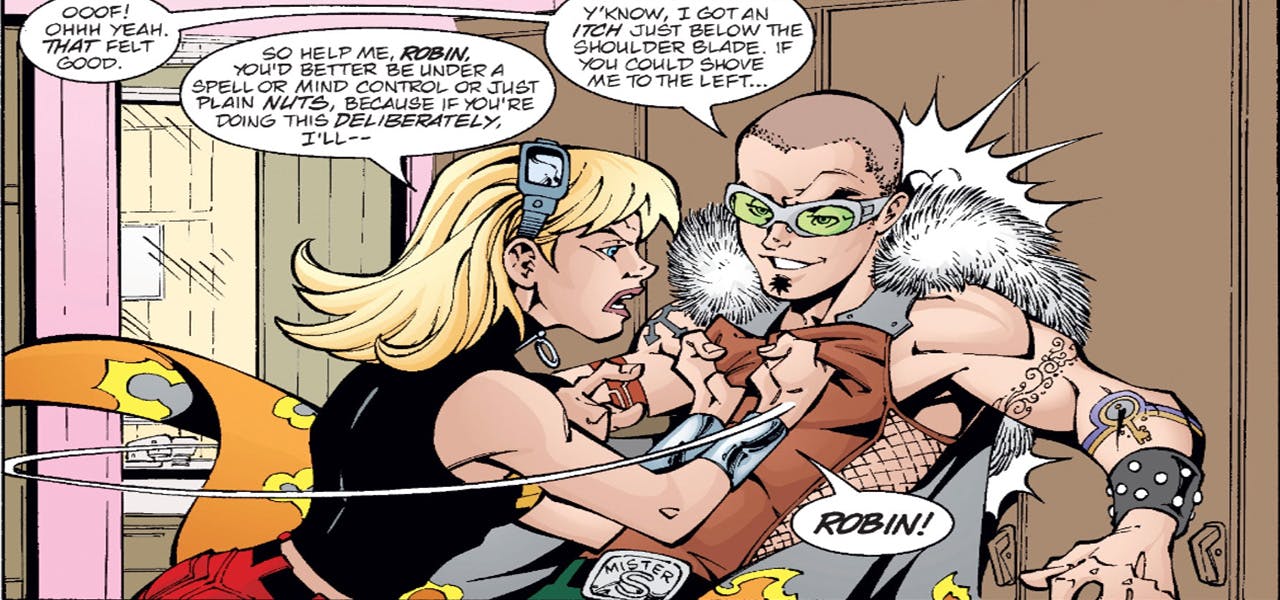 * This is an entry level series, meaning you could enjoy this comic even if you've never read a DC Universe story before. If you're a fan of our original TV series and have been debating dipping your toes in the comic pool, this is the perfect place to start.
* Are you a fan of the Young Justice animated series? Although the cartoon took a different path than this comic, the showrunners have constantly credited the series as a major influence for their show. Writer Peter David was even brought on to script a few episodes.
* Behold Tim Drake's best costumed identity – Mr. Sarcastic! In issues 52-53 the team was being filmed for a reality show, and Robin didn't want to break Batman's rules about appearing on camera in his costumed identity. Tim decides to get around this problem by creating a fake identity called Mr. Sarcastic, which gives him a chance to act more outlandish and colorful. This type of stuff is why Young Justice ruled.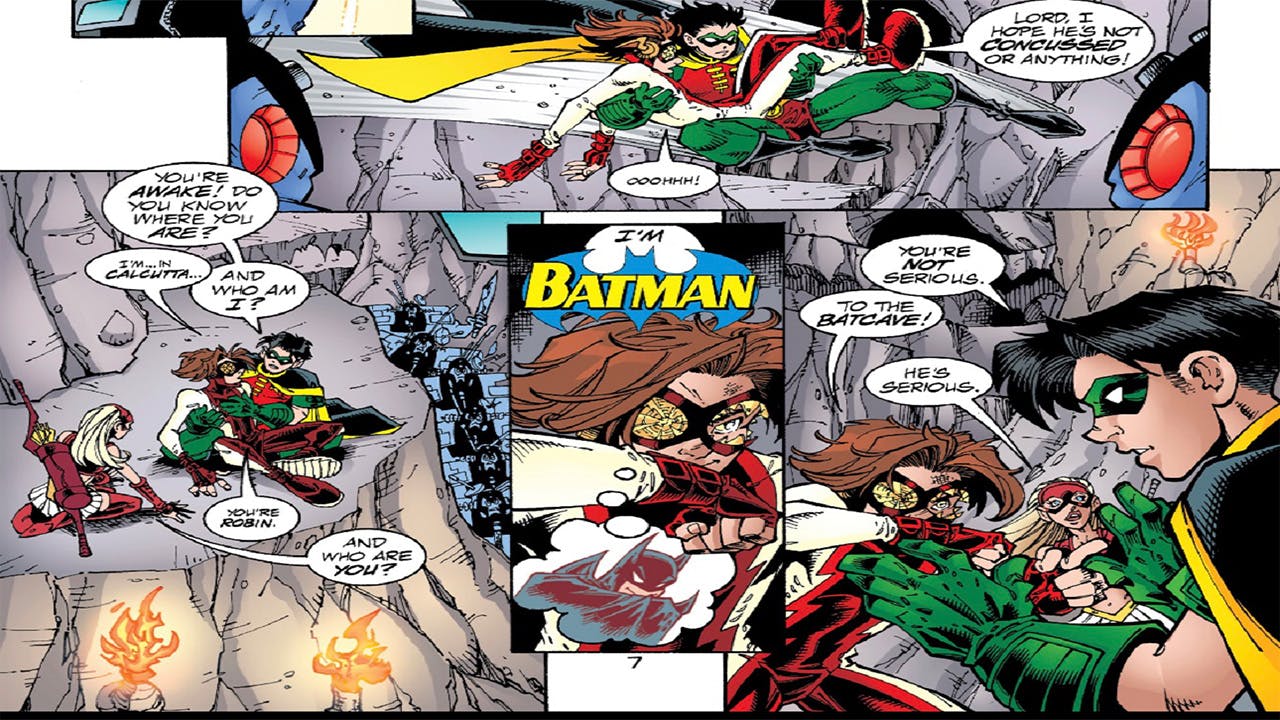 * Impulse will crack you up with his short attention span and snappy one-liners. Check out Young Justice #10, where Impulse gets hit on the head and thinks he's Batman. We dare you not to grin.
* While the series had many humorous moments, it did a phenomenal job at tackling serious issues. Issue 43 took a heartbreaking look at racism and hate crimes, as Red Tornado's daughter Traya was bullied at school because she had the same nationality as a group of terrorists. Issues 15-16 tackled gun violence and grief in a story that had consequences for the rest of the series. Peter David and artist Todd Nauck knew how to make you laugh, but they also knew when to make you cry.
WHY IT'S A SATISFYING BINGE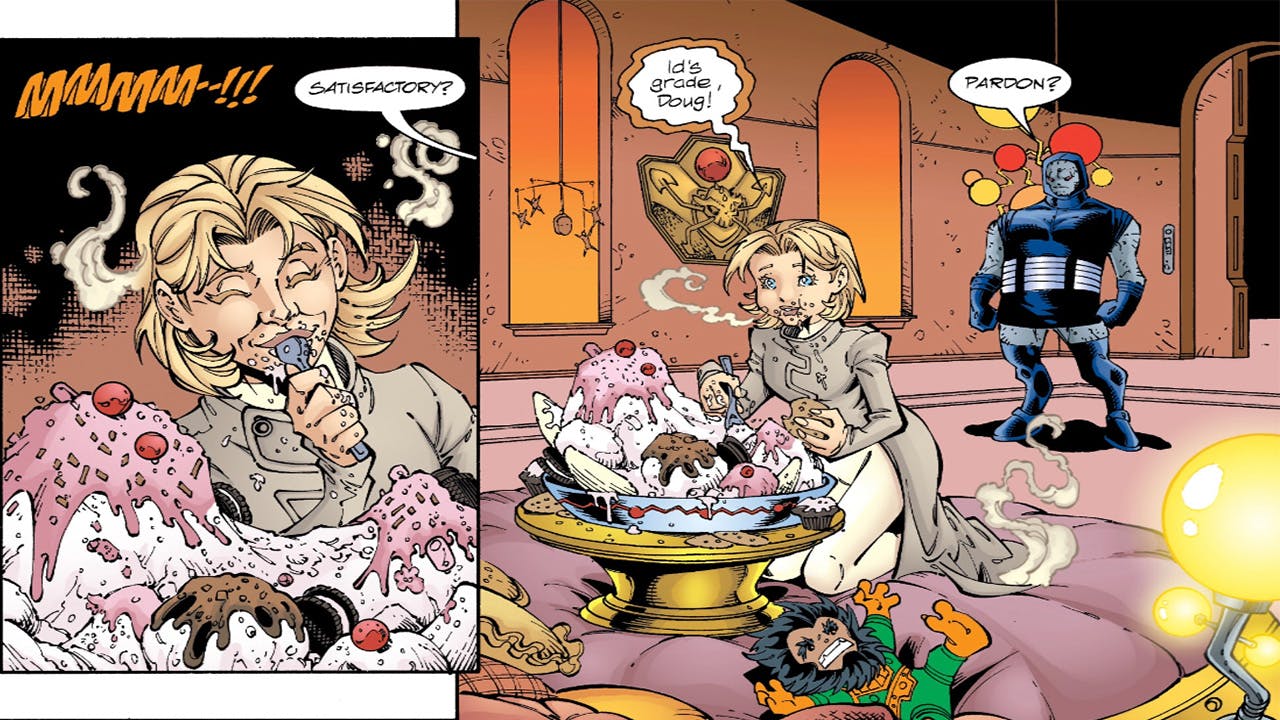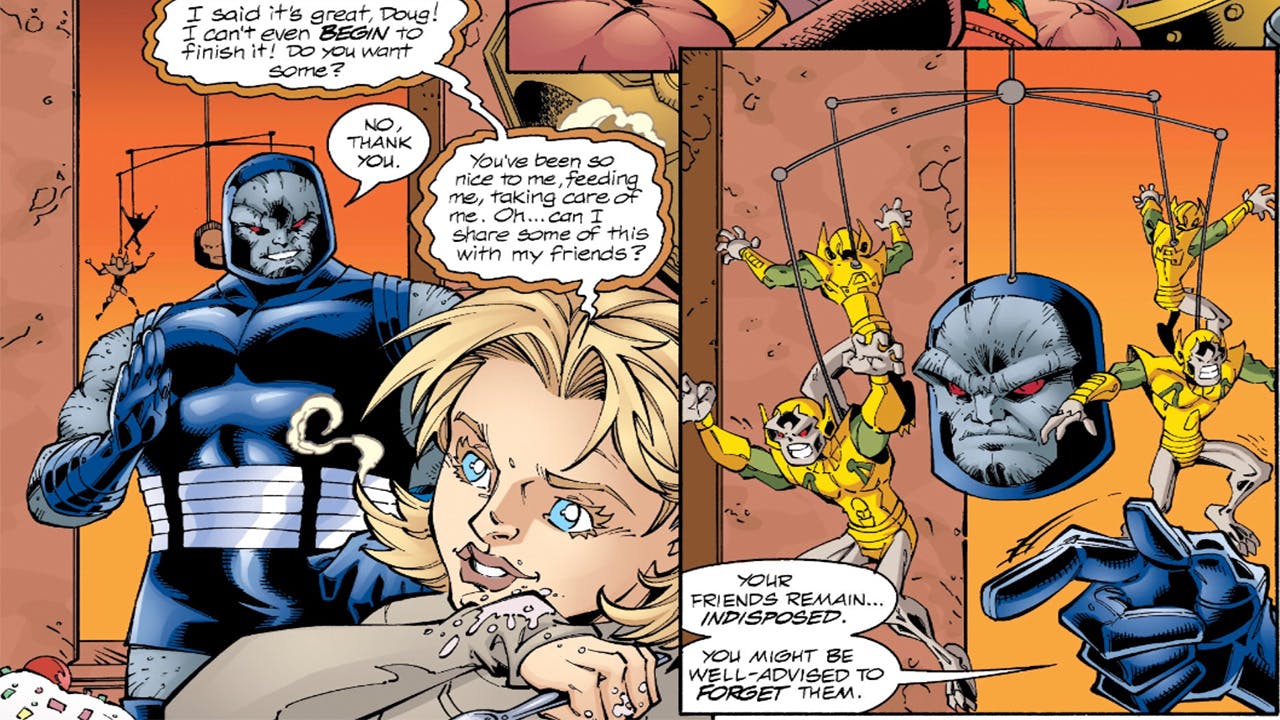 Aside from a few fill-in issues, the entire series is written by Peter David and illustrated by Todd Nauck, giving it a consistent quality throughout the entire run. This ensures that characterizations remain consistent, and subplots are given a chance to naturally evolve. Anybody who has read other Peter David series knows that he's good at playing the long game, laying down seeds that grow into major story points down the road. Plus, you'll never get tired of looking at Nauck's gorgeous pencils. He really breathes a sense of animated life into his still images.
GATEWAY TO ADVENTURE!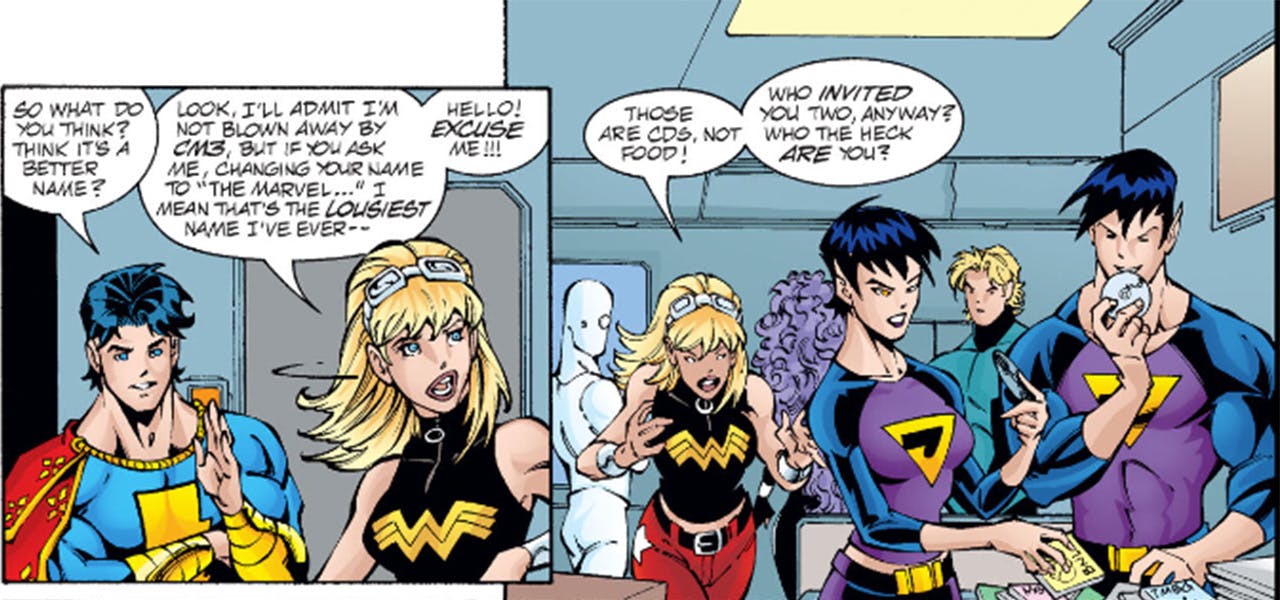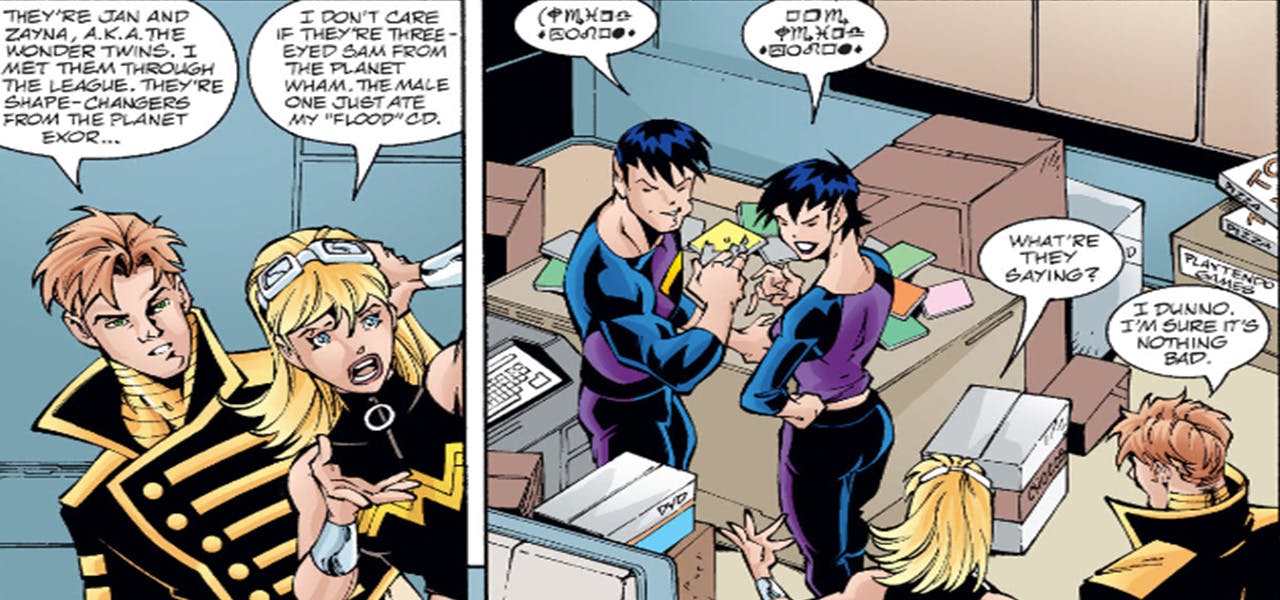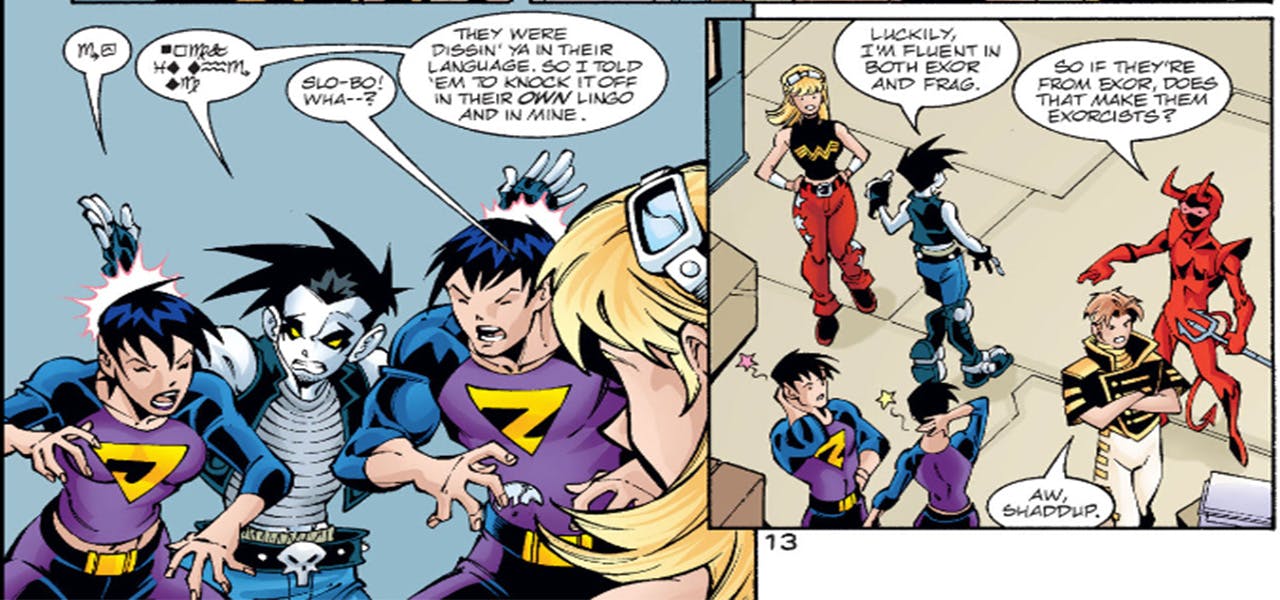 Read this series with the kids in your life! A few years ago, I began reading it to a 10-year-old boy. He was a huge fan of the Arrowverse shows, and had been trying to get into comics, but nothing captured his excitement and attention until we began Young Justice. Every night we would read the next issue, and the following day would be spent discussing the characters and the stories. He was in the middle of a difficult period in his life, and reading Young Justice brought joy to him that we hadn't seen in months. He became attached to those characters, and when the series concluded, he continued following them by reading more DC books and getting hooked on the entire DC Universe,  
Years have passed, that boy is a now teenager who can't remember plot details from an episode of his favorite show he just watched, but he can still quote his favorite jokes from a Young Justice comic we read three years ago. Reading the comic together is one of his favorite memories, and it filled his life with happiness at a time when he desperately needed it. If you have a child in your life whom you want to introduce to the DC Universe, share this series with them and create some special memories of your own.

Are you bingeing YOUNG JUSTICE? Track your progress in our Community!