Are you a DC Universe fan who is tired of capes and tights? Are you looking to experiment with other genres, and seek tales that break storytelling boundaries? If you're looking for an interesting binge reading experience, then why not try 2000's Swamp Thing? If you thought DC Universe's original Swamp Thing TV series was bloody, then you haven't seen anything yet!
THE BACKGROUND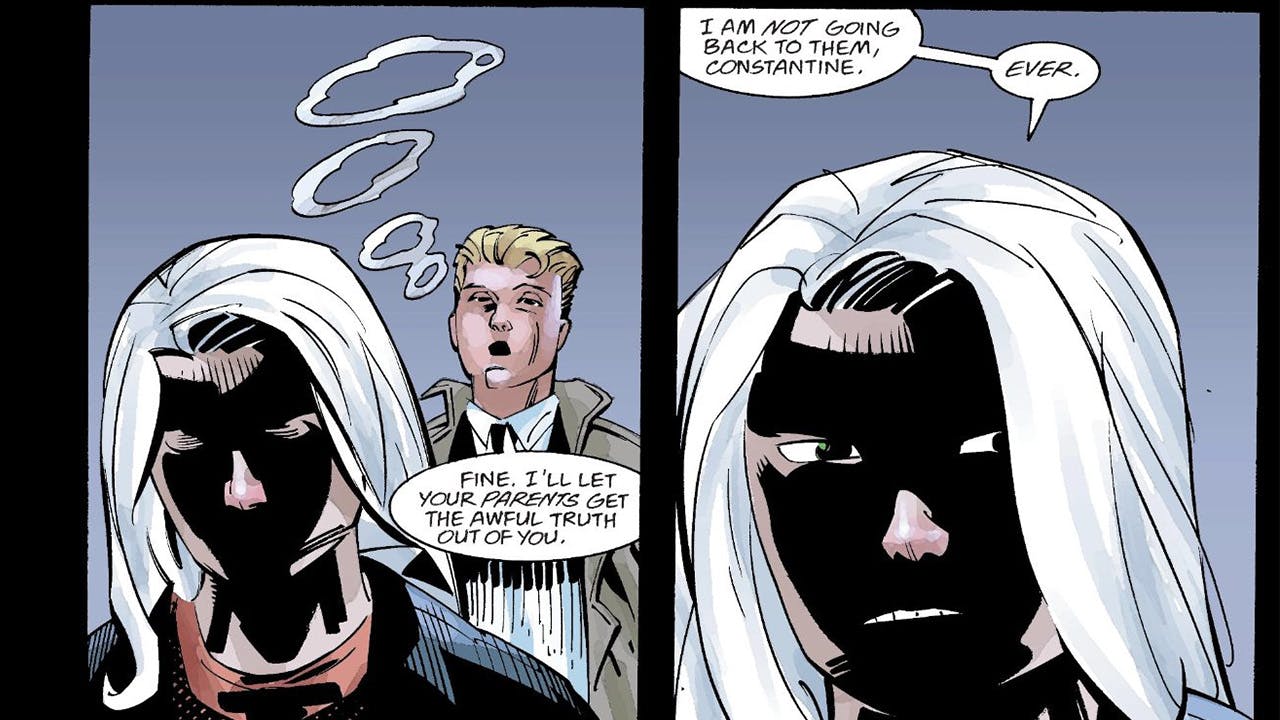 Years ago, the elemental avatar known as Swamp Thing was forced to conceive a child, in order to restore the balance of nature. Swampy temporarily took over the body of sorcerer John Constantine, and used it to impregnate his wife Abby Arcane in 1988's Swamp Thing #76. Nine months later Tefe Holland was born, and calling her a handful would be an understatement. She had the elemental powers of her father, and a bit of demon blood from her biological father Constantine, which made her VERY difficult to control.
THE PREMISE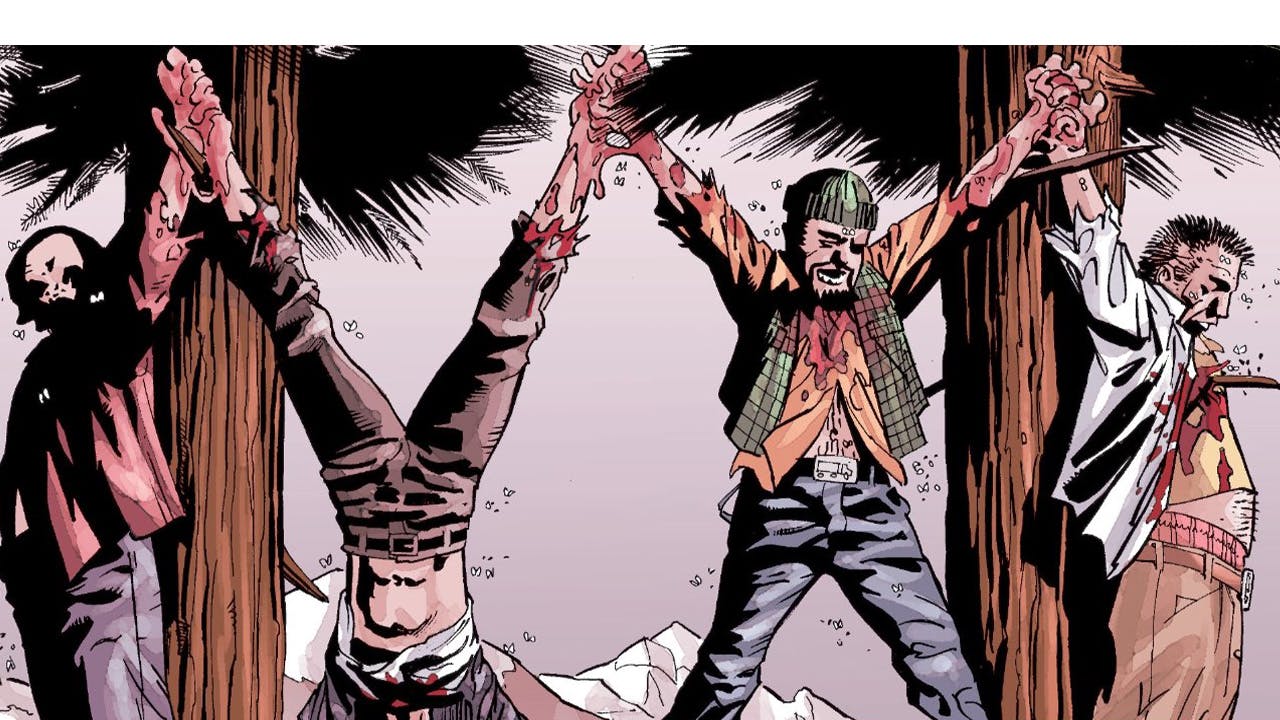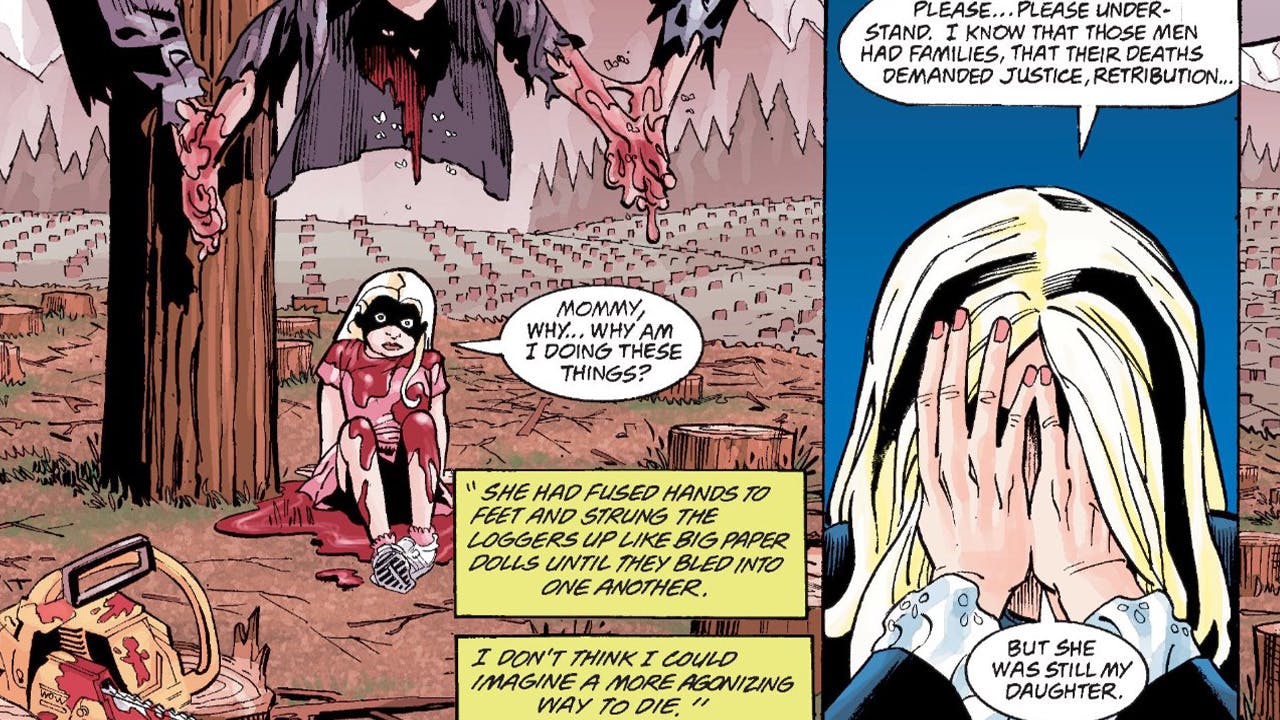 In this Swamp Thing series, Tefe Holland has been cast aside by her parents, who are afraid of the destruction her powers bring. Constantine tried to suppress Tefe's abilities by brainwashing her into thinking she was an ordinary teenage girl named Mary Conway. But a Carrie-style tantrum awakens Tefe's powers again and leaves a pair of teenage corpses behind. Now Tefe is traveling the world, in search of her destiny, and trying to decide if she'll destroy humanity to protect the Green, or defend mankind by forsaking her true nature.
REASONS TO BINGE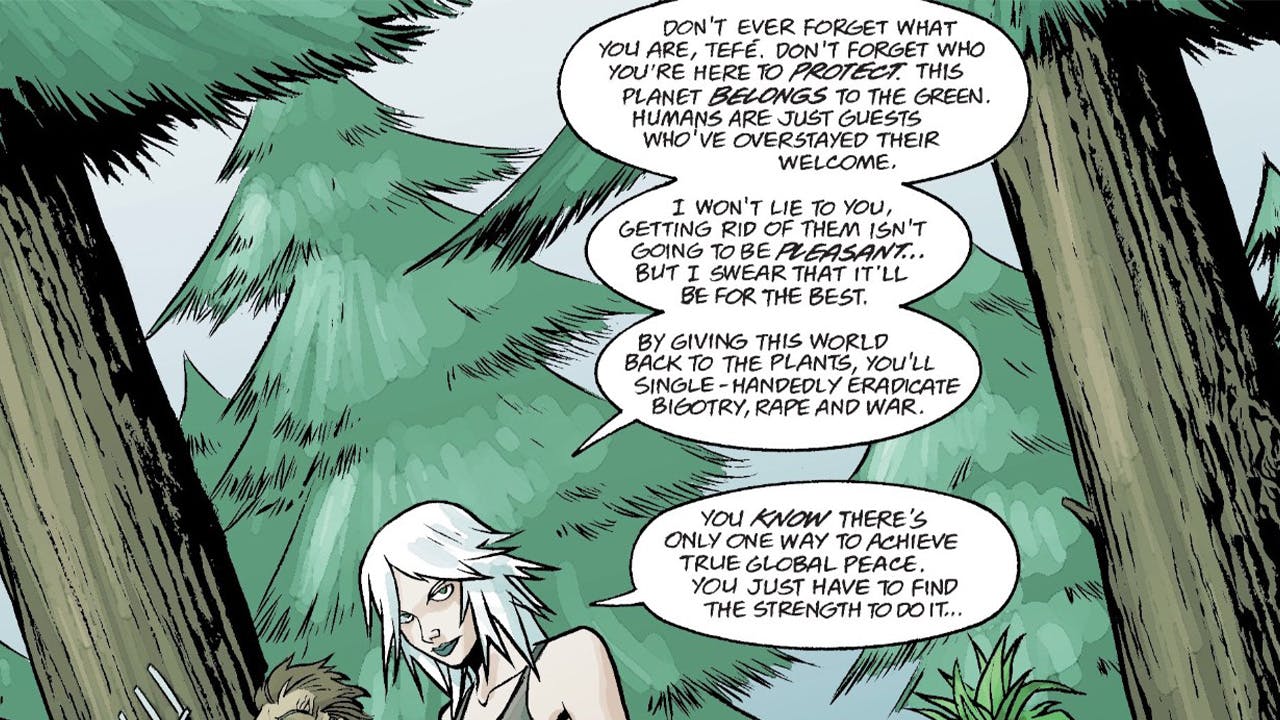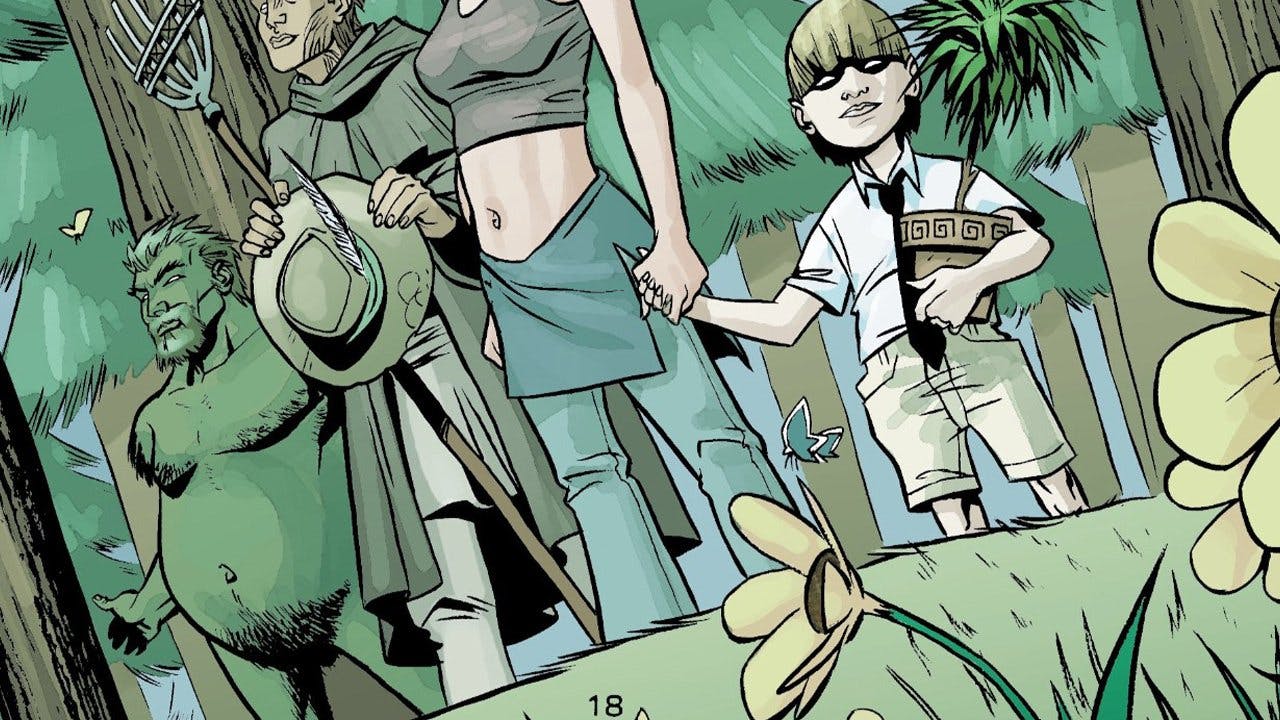 * This series is new-reader-friendly. Even if you've never read a Swamp Thing comic before, you'lll enjoy it. The story focuses on Tefe, so forget everything you know about her father. And its tone makes this the perfect book for horror fans, or those who don't like typical superhero comics.
* Tefe is not your typical protagonist. While her father values human life, Tefe spends most of the series trying to decide if she wants to save humanity or destroy it. Throughout her pilgrimage, she makes morally questionable decisions, including kidnapping innocent people. Don't expect a virtuous savior in this title, because Tefe is a Generation X antihero.
* Brace yourself for body horror! The first issue ends with Tefe angrily killing her high school classmates as she loses control of her powers. She summons insects to eat her boyfriend alive, and grows a tree from the inside of her bestie's body. Remember the movie Carrie? Well Tefe makes Carrie look like Strawberry Shortcake.
* The entire series is written by Eisner Award-winning writer Brian K. Vaughan. Swamp Thing was one of the first comics Vaughan ever wrote for DC, and after reading it you can see why he quickly became a superstar.
* If you can get to the end of issue 2, you'll be instantly hooked. The fate of Mary Conway, and how it ties into Tefe's genesis, is one of the most twisted origin stories you'll ever read.
WHY IT'S A SATISFYING BINGE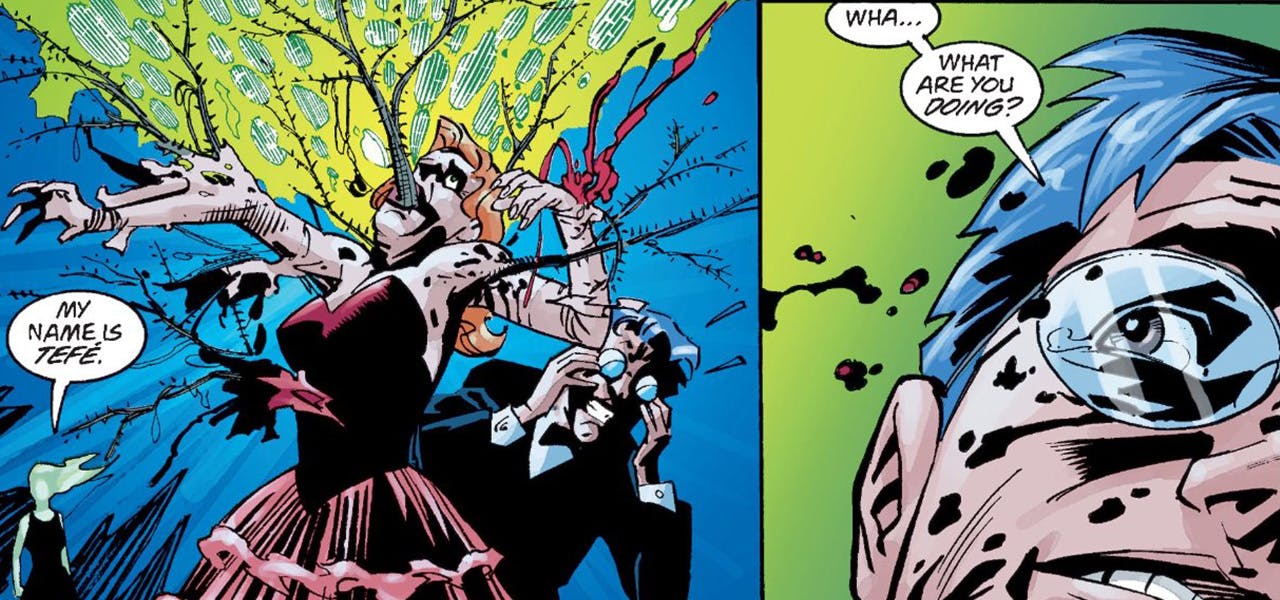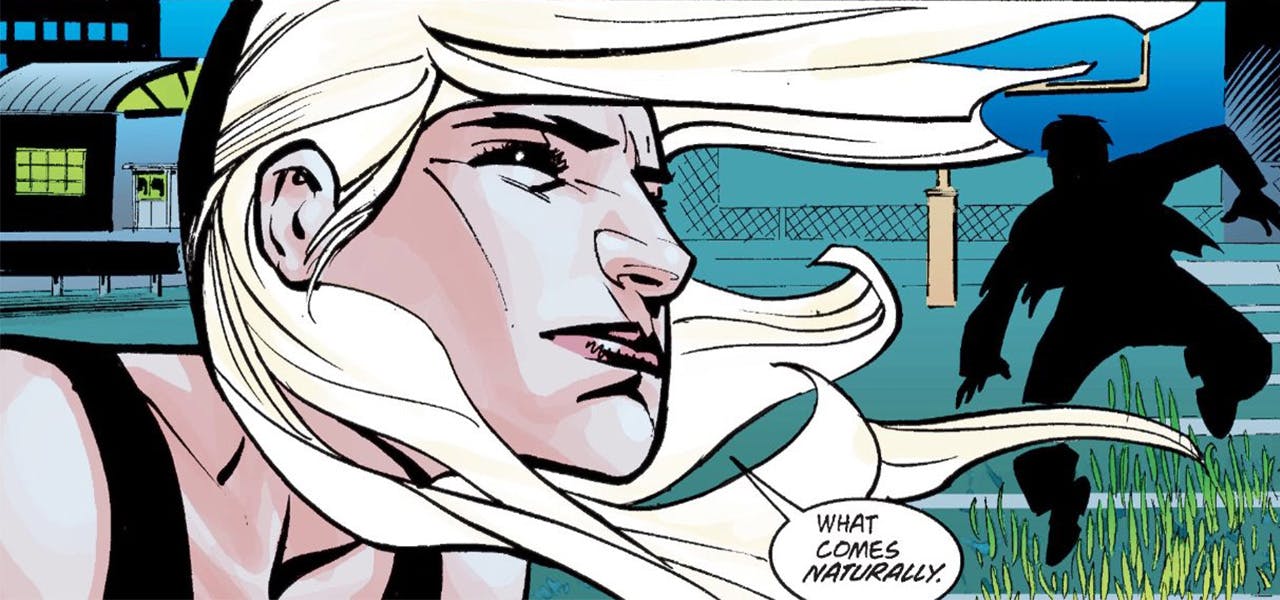 At 20 issues long, this series is the perfect length for a weekend binge. It almost feels like you're watching a horror TV mini-series. Try reading this book in the middle of the night for an enhanced experience. The story builds, as Tefe travels the world pursued by her parents and government agents. Can she survive long enough to make the right choice between humanity and the Green? Dive into 2000's Swamp Thing #1 right now to begin this horror-themed journey.
Will you be binging 2000's SWAMP THING series? Share your progress in our Community!