When you're having a bad day and need a heartwarming comic book to raise your spirits, DC Universe is here to cheer you up. With a library of over 23,000 comics, there are plenty of great comics to binge. And if you're in the mood for something uplifting, look no further than writer Jeph Loeb and artist Tim Sale's Superman for All Seasons.
THE PREMISE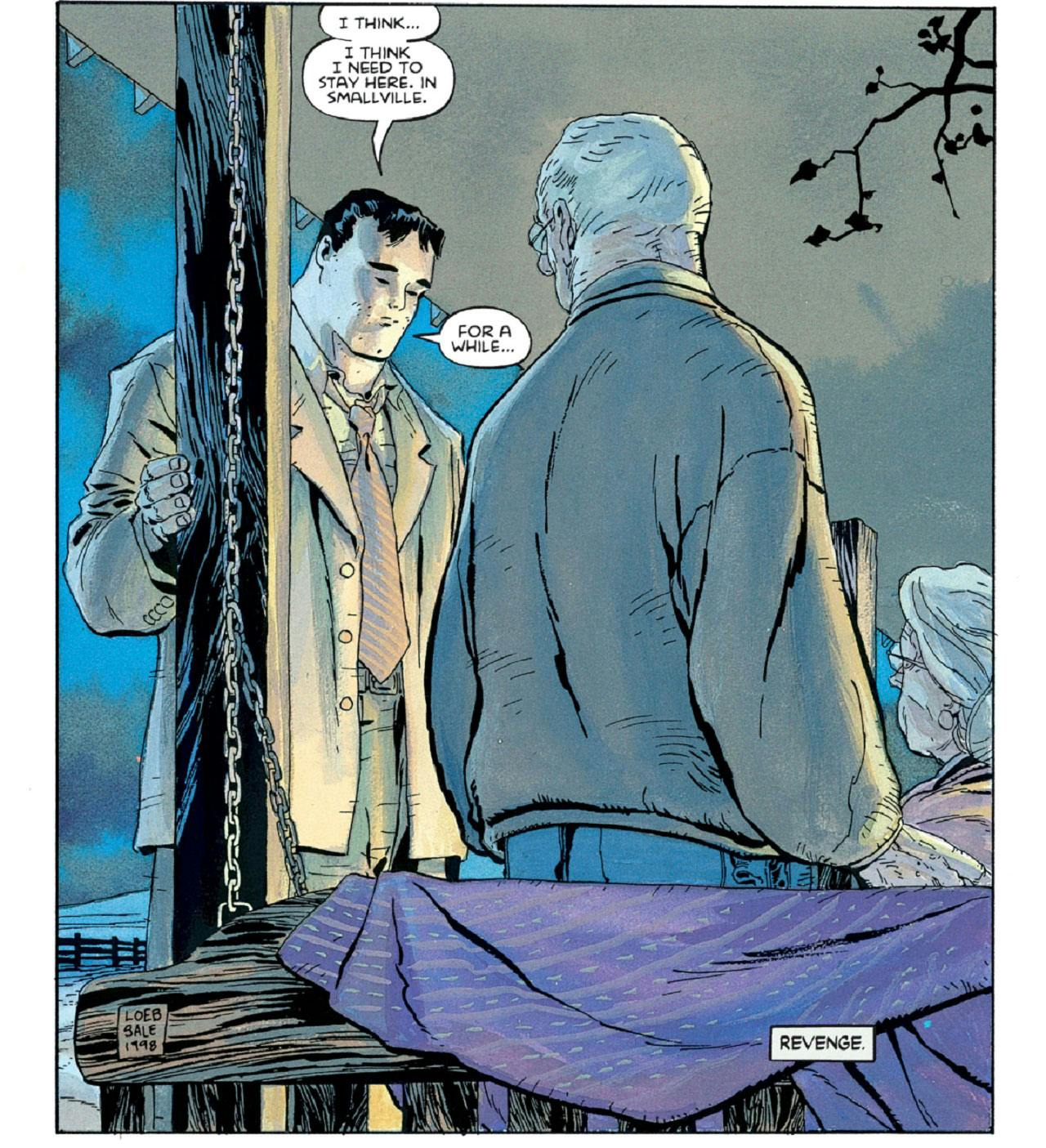 Origjnally published in DC's glossy, squarebound "prestige format," this four-issue limited series is set in the early days of Superman's heroic career, as farm boy from Kansas tries to find his place in the big city of Metropolis. Clark Kent is the most powerful man in the world, but how can he reconcile these abilities with his humble small-town roots and morality? The weight of the world can be a heavy thing to carry, even if you're a Kryptonian. This look at Superman's journey considers its affect on the most important people in his life. 

REASONS TO BINGE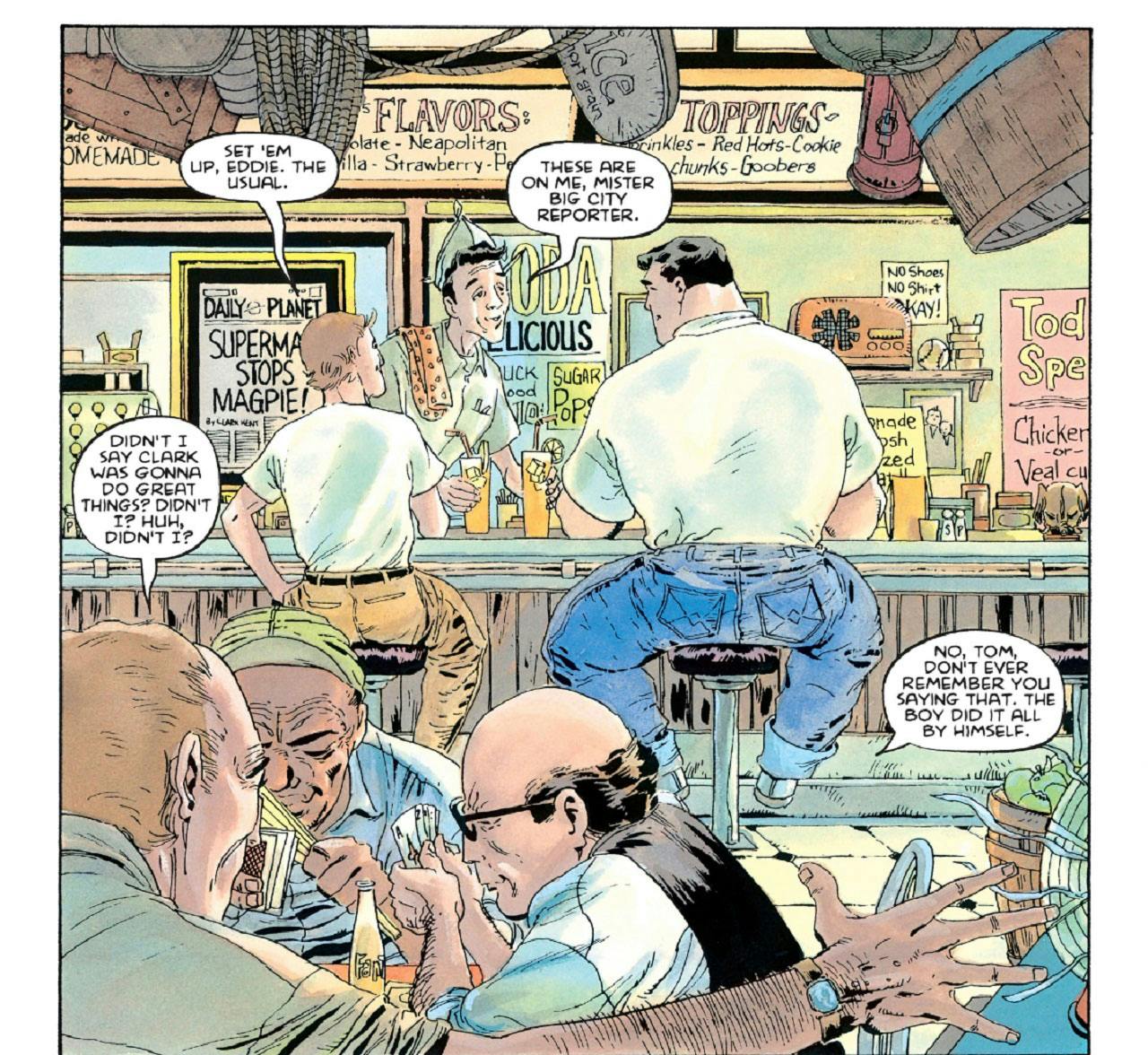 * This emotional tale is written by Jeph Loeb and illustrated by Tim Sale, the all-star team behind Batman: The Long Halloween. Although they have the same creative team, the two stories couldn't be further apart. While The Long Halloween is a moody murder mystery, Superman for All Seasons is a sweet coming-of-age tale. 
* Tim Sale's beautiful artwork channels Norman Rockwell, giving the series the nostalgic glow of Americana. Flipping through the pages, you can practically smell the sawdust on the Kent Farm and taste the milkshakes in downtown Smallville. Tim Sale did more than create art, he created an immersive environment that makes one long for small-town life.
* Each chapter is narrated by a different character, who adds their own unique perspective on Clark/Superman. Chapter 1 is told from Jonathan Kent's point of view, Chapter 2 is Lois Lane's, Chapter 3 is Lex Luthor's, and Chapter 4 is Lana Lang's. Thanks to the wonderful script and Sale's expressive art, readers know exactly what's going on inside Clark's head even when he isn't speaking. 
* This is a story that will resonate with anyone who needs a sense of hope. The cynicism of the big city, and people like Lex Luthor, shock Clark Kent's sense of idealism. The Man of Steel returns to the comfort of his parents' home as he re-examines his place in the world. By the end of the story, Superman is refocued on his mission and regained his own sense of hope. 
WHY IT'S A SATISFYING BINGE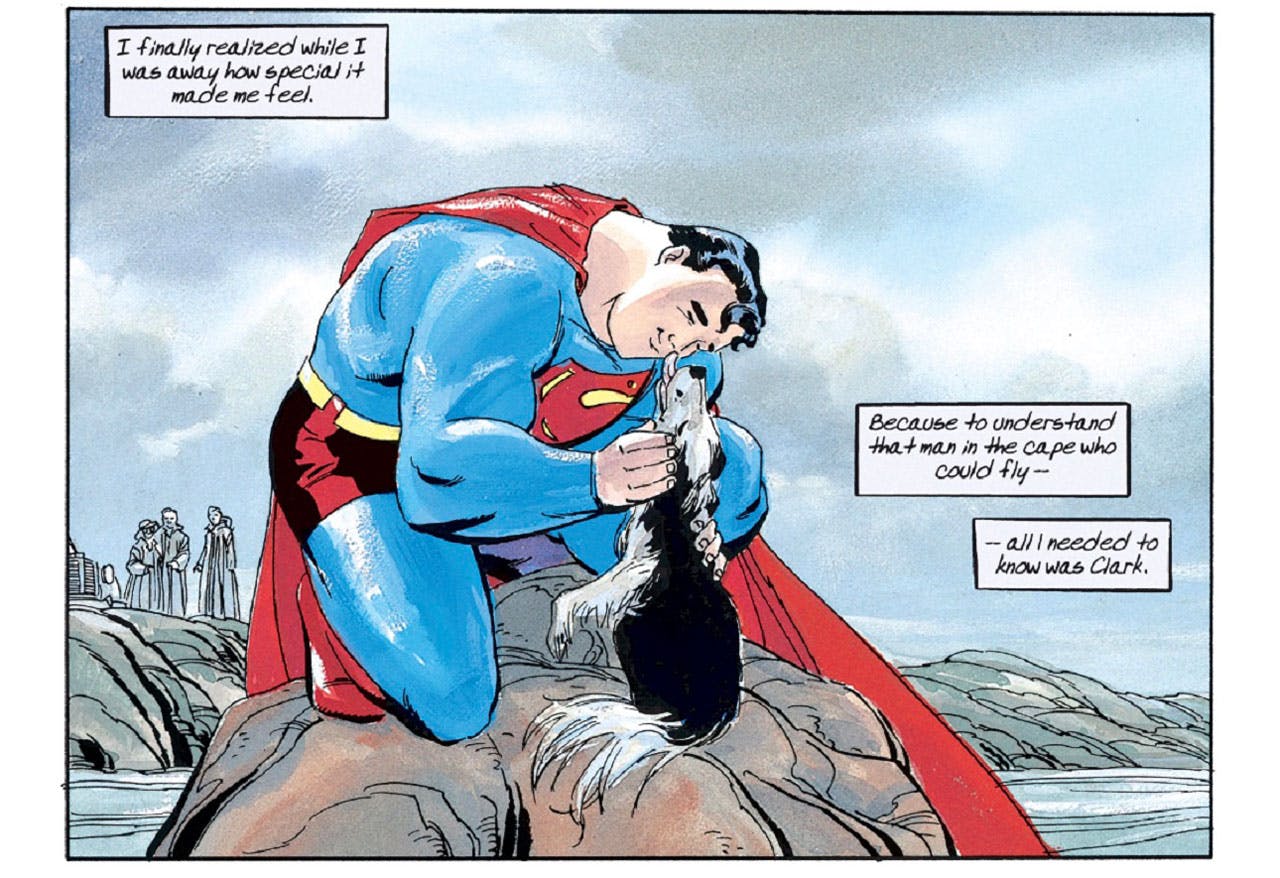 The story is told in four extra-sized issues, making this long enough for an afternoon binge but short enough if you're on a time crunch. It's packed with so much heart, that it's impossible to walk away from Superman for All Seasons without feeling something. While your mileage may vary, don't be surprise if this book renews your faith in the world. And isn't that what Superman is all about? 
Are you reading SUPERMAN FOR ALL SEASONS? Give us your thoughts in our Community!