Whaddaya mean you don't know what to read next? At DC Universe, we have over 23,00 comics spanning over 80 years, and you're still not sure where to start! Don't worry, if you're looking for your next great binge-reading experience, we've got you covered. If you're into mismatched partnerships or buddy cop comedies, then Super Sons will keep you entertained for many hours!
THE BACKGROUND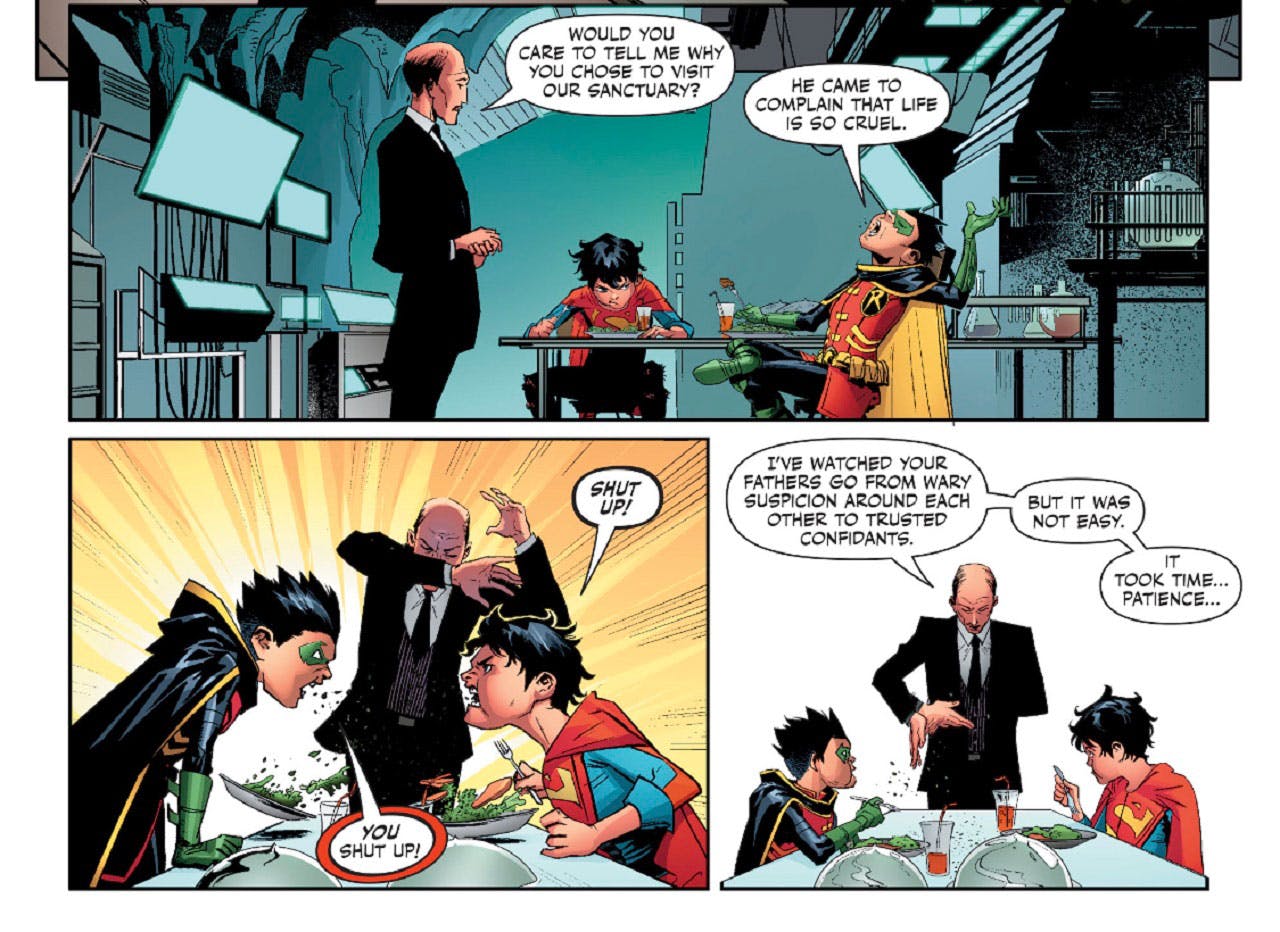 Have you ever met someone who's really good at what they do, and won't shut up about it? That's Damian Wayne, the son of Batman who fights crime as the current Robin. Damian was raised by his mother Talia al Ghul to be the ultimate weapon, so he has a bit of a chip on his shoulders. Jon Kent is the son of Superman and Lois Lane, and he lacks Robin's confidence and arrogance. But he's inherited some of his father's powers, and he's trying to follow in his heroic legacy by adopting the identity of Superboy.
THE PREMISE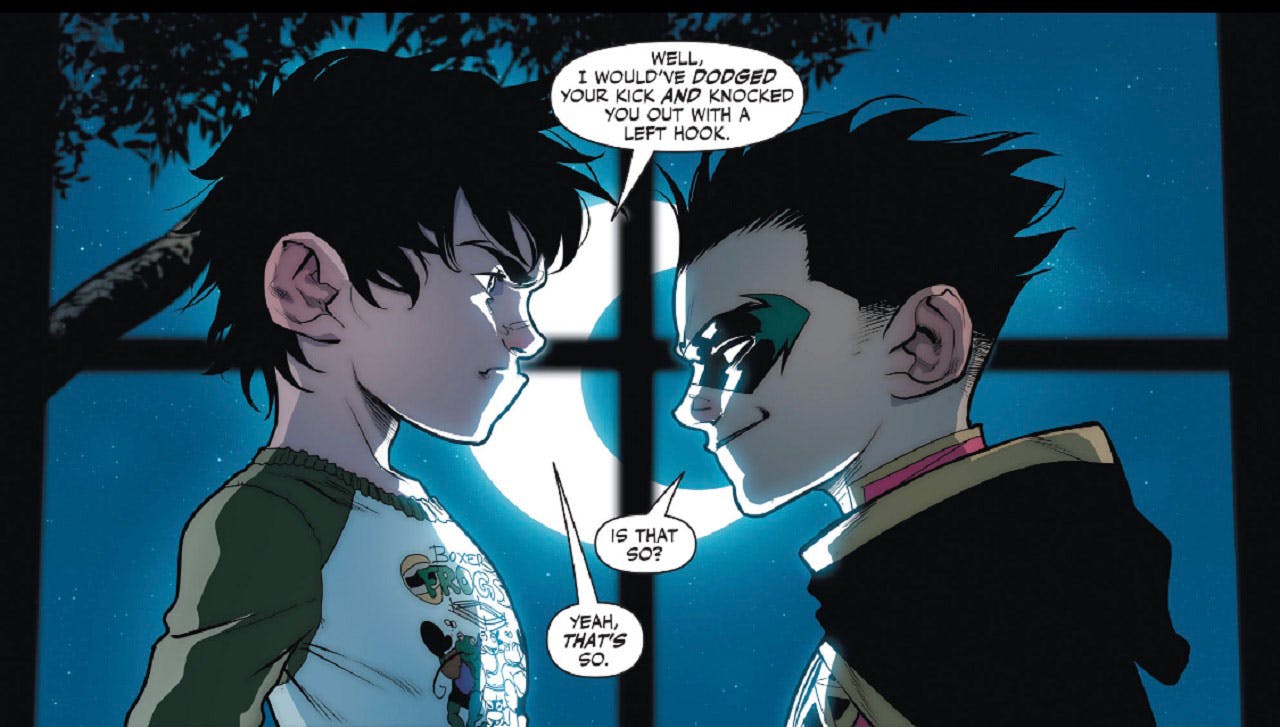 The two Super Sons first met in 2016's Superman #10, and they weren't exactly fast friends. Damian thought Jon's inexperience made him a threat to the world, while Superboy quickly became annoyed by Robin's arrogance. Superman and Batman, in their infinite wisdom, thought the two boys could learn something from each other and decided to have them train together. As you can imagine, both boys were less than thrilled. 
REASONS TO BINGE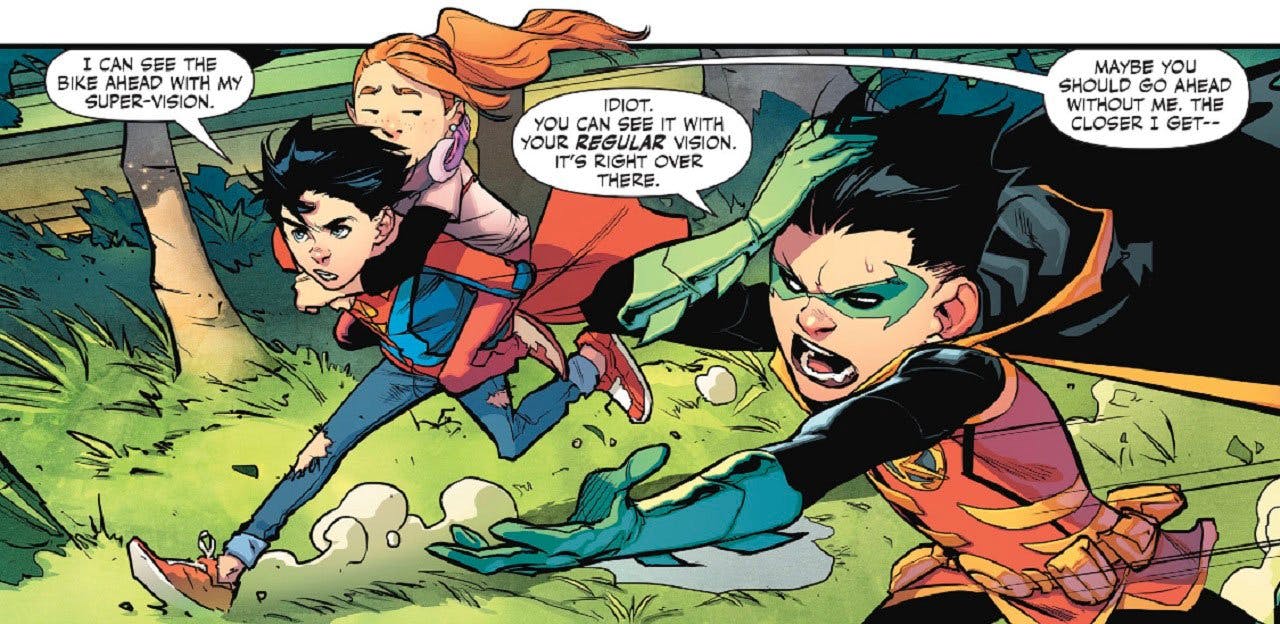 * The banter between the boys is fun, and it never gets old. One example occurs in Super Sons #3 when Jon says, "I can see the bike ahead with my super-vision," and Damian replies "Idiot. You can see it with your regular vision. It's right over there." And you thought Henry Cavil and Ben Affleck's heroes had a rough relationship!
* Jorge Jimenez's art is the perfect blend of manga and superhero action. The action sequences are fast paced, and every panel with the boys is infused with loads of preteen attitude.
* If you're a pet lover, then Super Sons Annual #1 is the greatest DC Universe comic you didn't know existed. Damian's dog Titus teams up with Krypto to rescue a group of kidnapped pets. And they're joined by some of the DCU's greatest animals, from Detective Chimp to Bat-Cow. It's an adorable animal adventure from the first page to the last.
* In Super Sons #7, Damian is transformed into an old man, which results in him taking numerous trips to the bathroom. Jon doesn't let him live it down. This moment alone is worth the price of admission. 
WHY IT'S A SATISFYING BINGE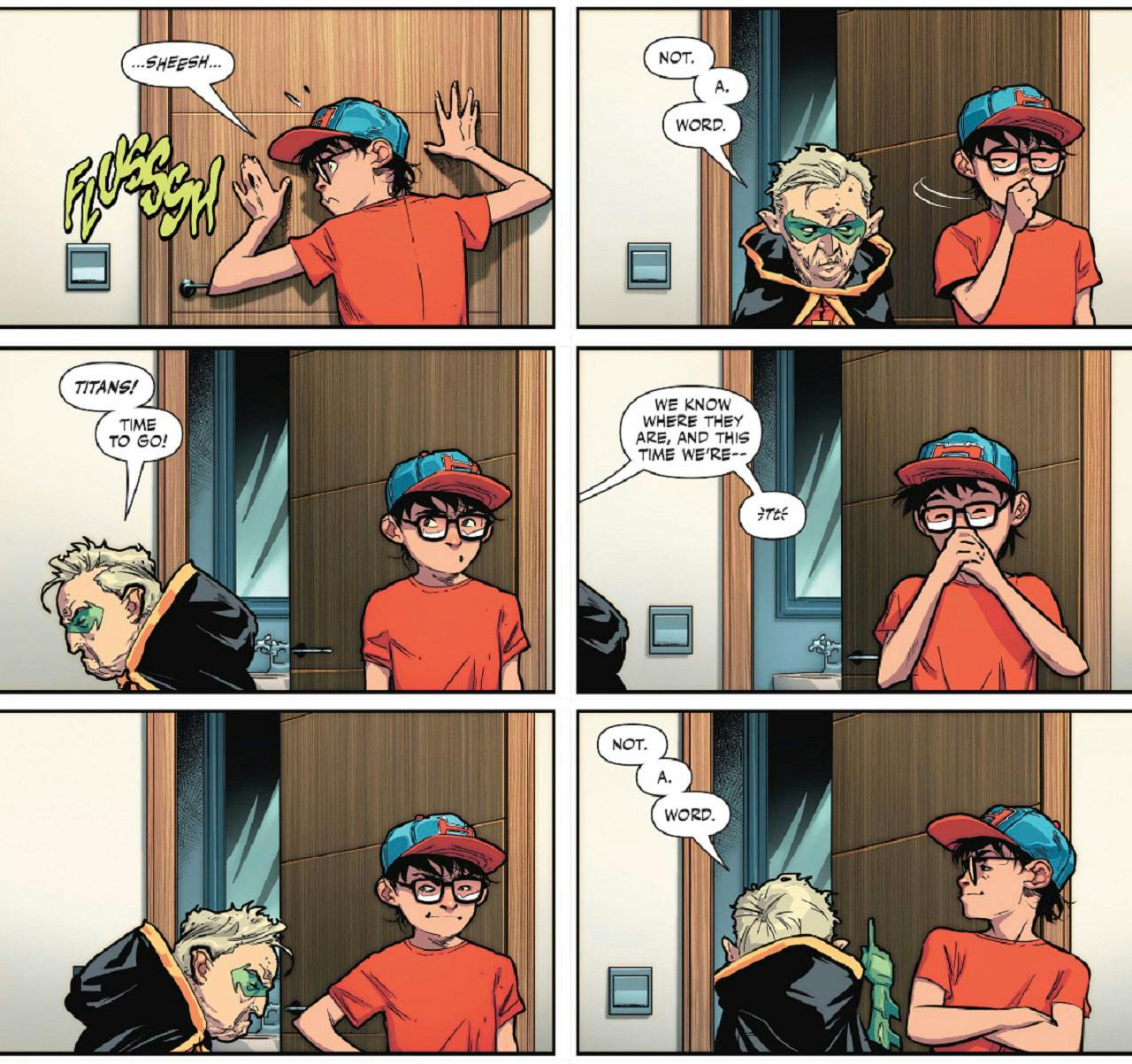 You've seen World's Finest team-ups before, but you've never seen them like this. Robin and Superboy's partnership is nothing like their predecessors, and that's what makes this series fun. Whether their fighting Kid Amazo or evil doppelgangers, Jon and Damian's crimefighting is entertaining and relatable no matter how old you are! 
Are you binging SUPER SONS? Track your progress in our Community!