There may not be new DC comics in comic book stores this week, but there are plenty of comics to read on DC Universe's expansive library, including a title of high school superheroics that may have flown under many people's radars – Sideways.  It's a self-contained story that follows a teenager who learns how to be a hero and it's available to binge here on DCU in its entirety.  
THE BACKGROUND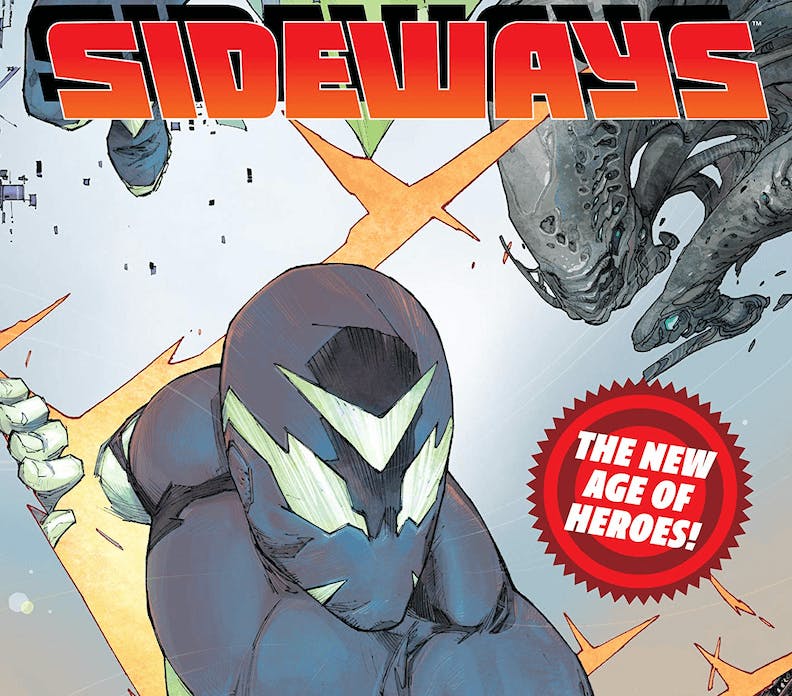 Sideways was created by Dan Didio, Justin Jordan, and Kenneth Rocafort, and launched as part of DC's "The New Age of DC Heroes," a group of new books that spun out of Scott Snyder and Greg Capullo's Dark Nights: Metal crossover event. The other titles in the line-up included: Damage, The Silencer, The Terrifics, The Curse of Brimstone, The Immortal Men, New Challengers, and The Unexpected.
THE PREMISE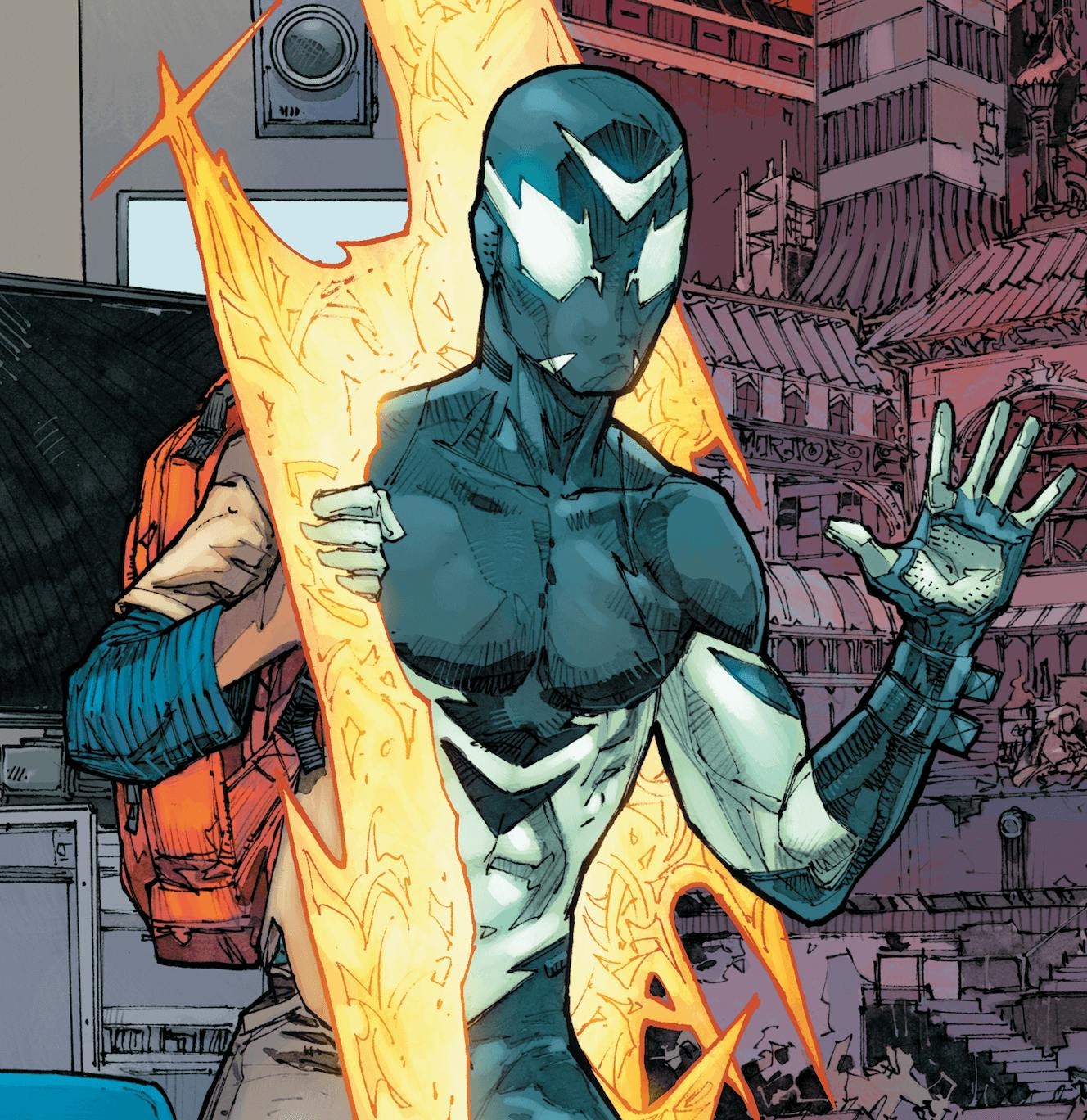 Derek James is your average high school student – until he falls into a dark matter dimensional rift that gives him the powers of teleportation and trans-dimensional travel. With the help of his cosplay-loving best friend Ernie, Derek takes on the superhero identity Sideways. Throughout the series, Sideways becomes a popular superhero, especially on social media, which leads a group of evil scientists to his doorstep.
REASONS TO BINGE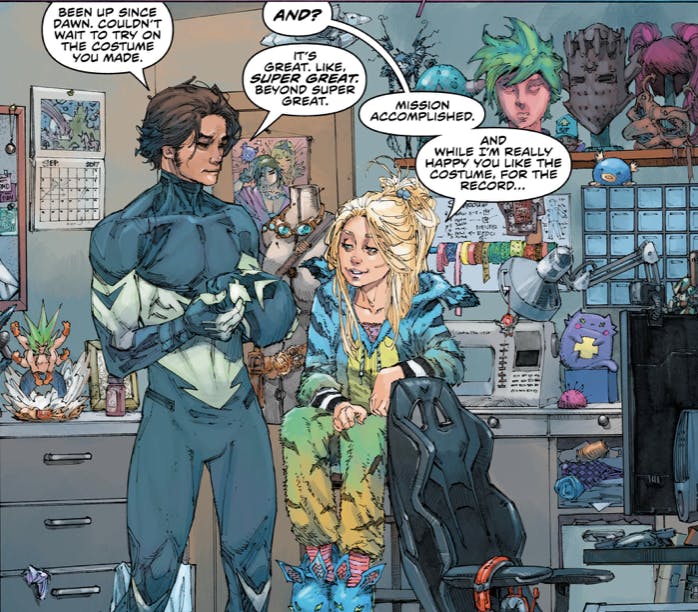 * Derek's friendship with his best friend Ernie brings a lot of levity to the book, and her background in cosplay becomes very helpful as Derek takes on his new superhero identity.
* We've seen father/son relationships and mother/daughter dynamics, but we rarely get to explore a mother/son bond to this extent. Derek's relationship with his mother is the heart of the book, providing the series' twist and turns with emotional resonance.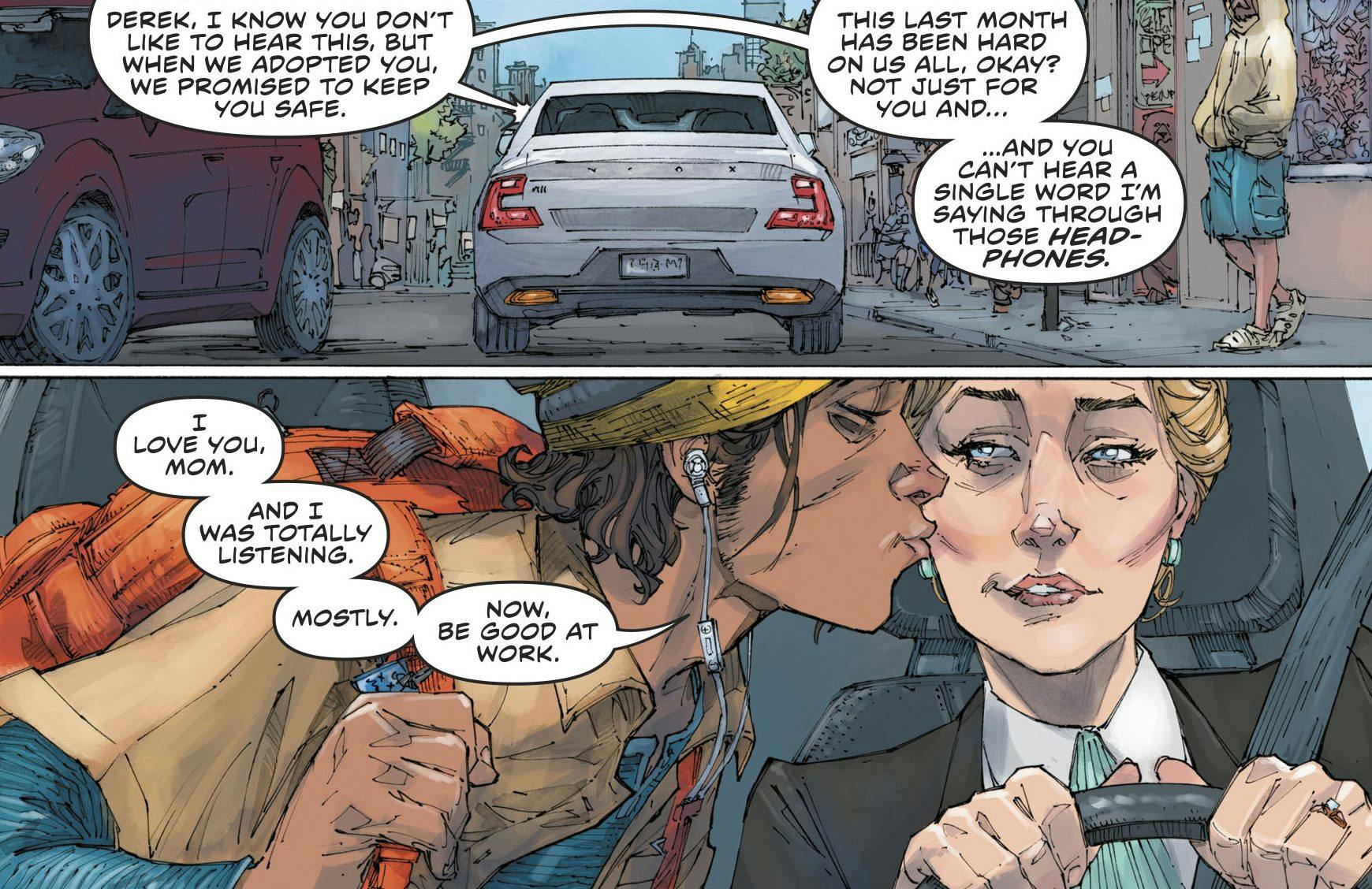 * Speaking of twist and turns, this book has a few doozies. The title consistently keeps readers on their toes as the creative team digs deeper into Derek's surprising connection to the book's villains.
* Frequently compared to another company's wall crawler, Derek is an extremely relatable character as he tries to navigate high school life, family drama, and even a bit of romance. If high school was tough for you, imagine throwing super powers and super-villains into the mix!
* Even though the comic has officially wrapped with 14 issues under its belt, you can find Derek as a special guest in Brian Michael Bendis' Young Justice, where his superhero journey continues.   
WHY IT'S A SATISFYING BINGE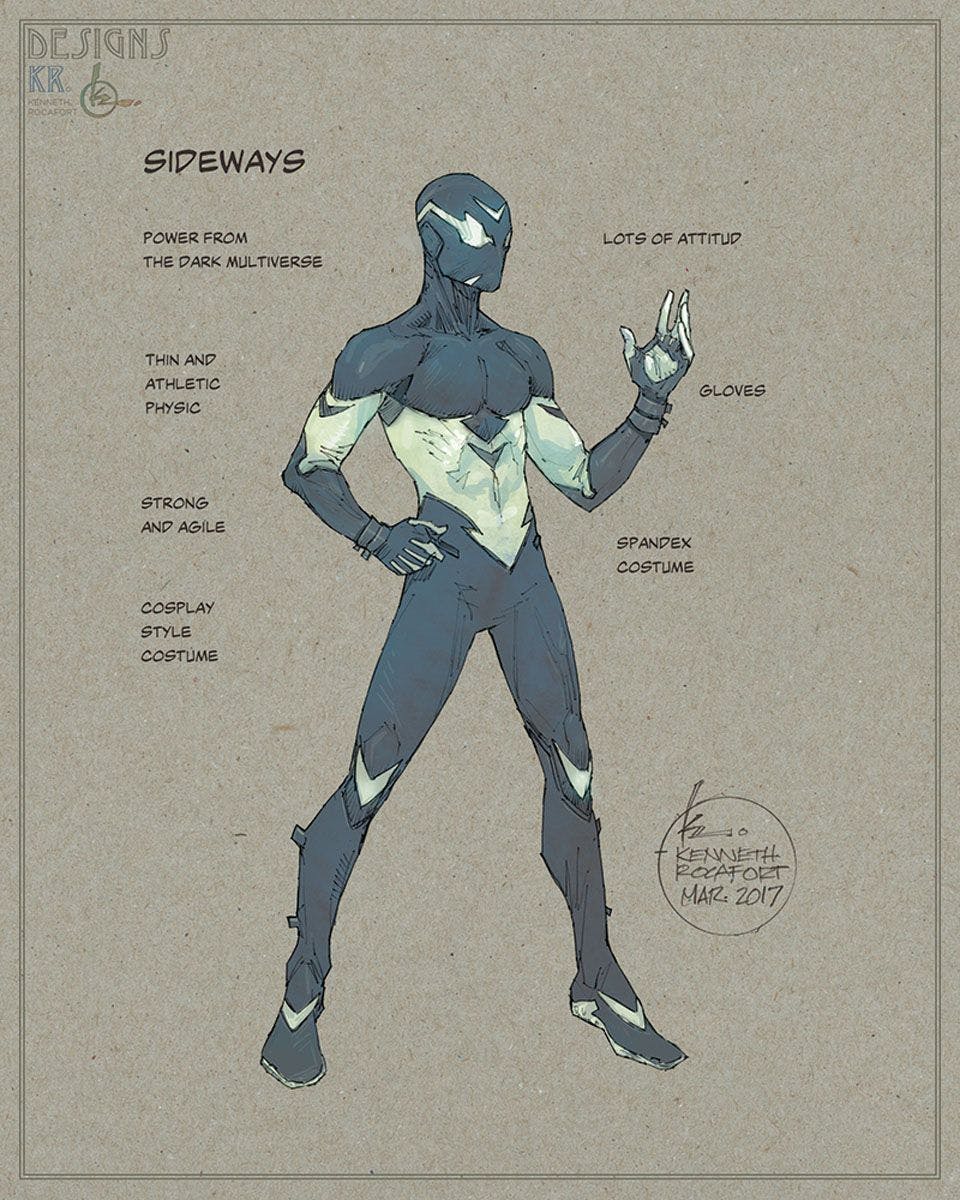 Derek is a completely new character not only trying to navigate what it means to be a superhero, but also exploring DC's new concept of dark matter and the dark multiverse. Sideways' creative team grounds these complicated concepts with familiar superhero tropes and likable characters to create a unique, easily bingeable tale for readers new and old.
Are you reading SIDEWAYS? Let us know in our Community!