In the 1950s, war comics were all the rage. One of the most famous war heroes was Sgt. Rock, co-created by Joe Kubert. Though Rock stuck around through the decades that followed, eventually this no-nonsense soldier faded from the limelight. But he was brought back into the mainstream fold by Kubert in 2006's Sgt. Rock: The Prophecy, which draws inspiration from real-life events while weaving a compelling and powerful rescue mission akin to Steven Spielberg's Saving Private Ryan.
BACKGROUND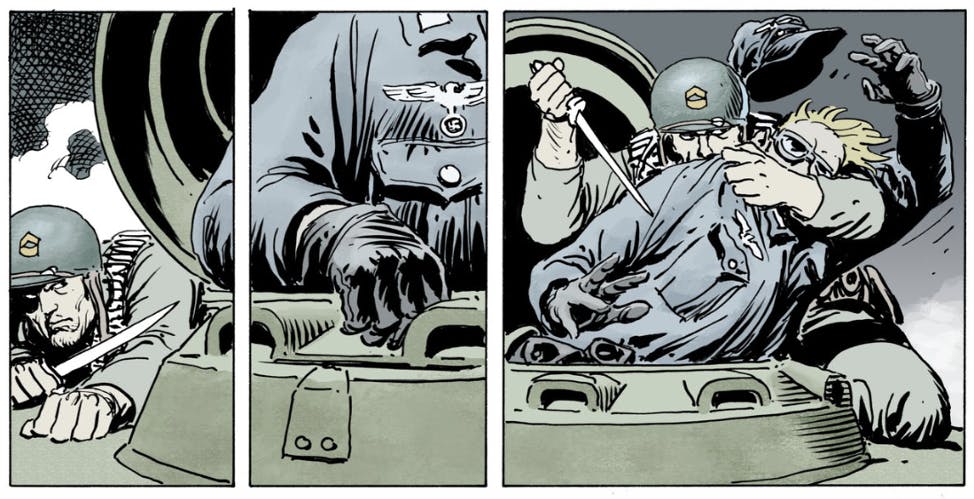 A follow-up to 2003's Between Hell and a Hard Place, this six-part series is a fictionalized retelling of Rabbi Joseph Schneerson's rescue story. In 1940, the Rabbi and his family were successfully smuggled into the United States from the Warsaw Ghetto with the aid of the Allies. Art imitates life as Sgt. Rock leads his "Easy Company" on the rescue and escort mission of a young Rabbi across war-torn Europe. Along the way, the band of brothers encounters some friends and a heck of a lot more foes while navigating the European countryside during World War II.
PREMISE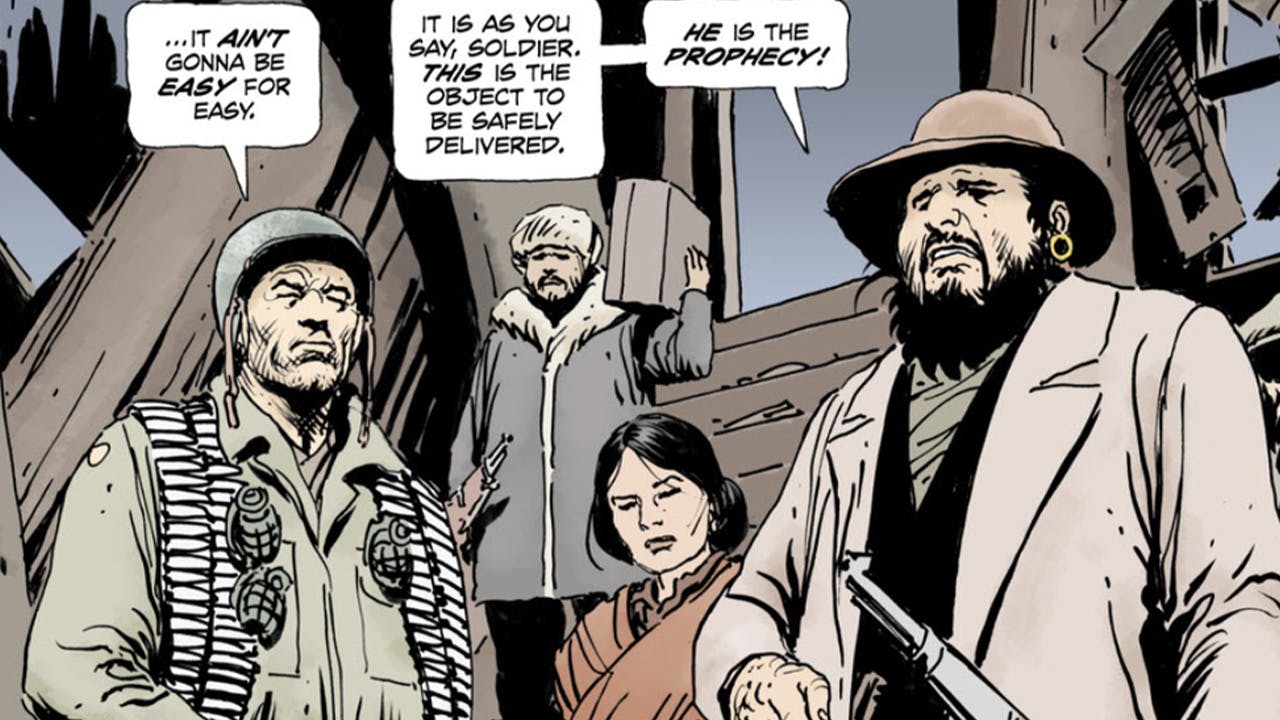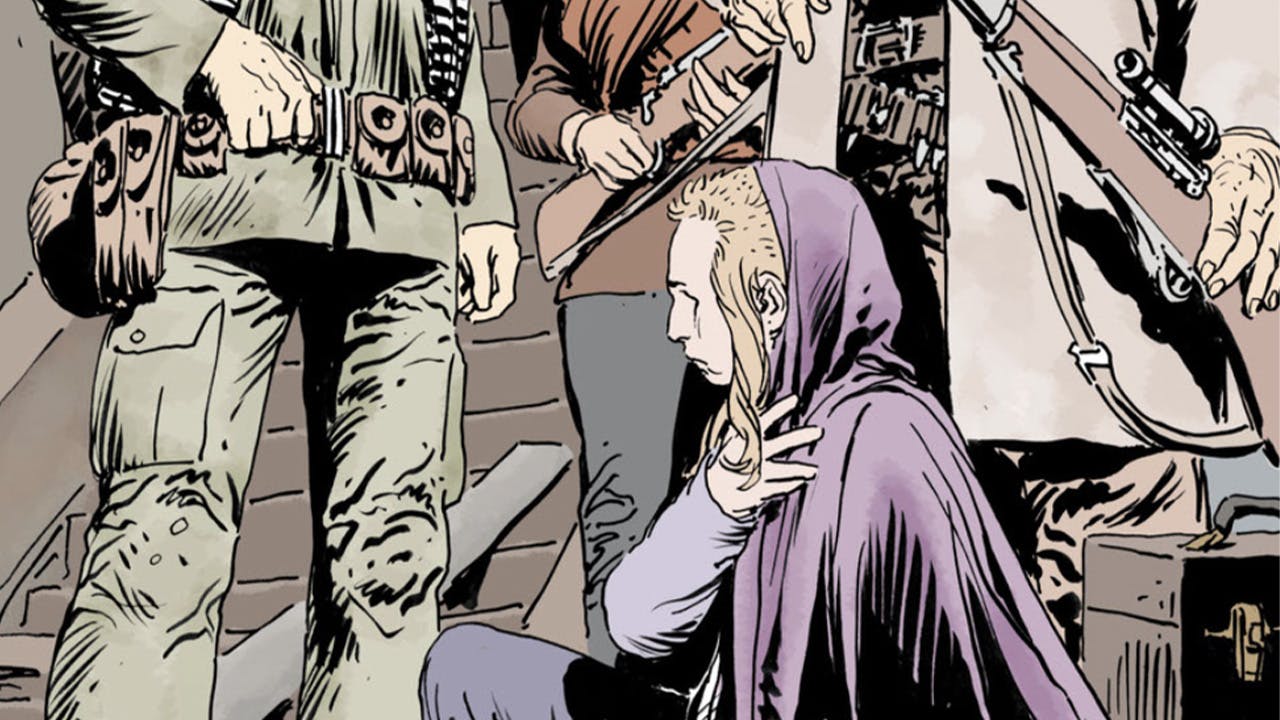 Under the command of the stoic Sgt. Rock, Easy Company takes on their latest life or death mission -- escort a young man believed to be "the prophecy" safely to New York. When they first rescue David, the young orthodox Rabbi, he is being held in Nazi-occupied Lithuania. David believes his destiny is to spread the word of God across the land; and while the book itself is not overly religious, there are a few close calls the company survives by what could only be classified as a miracle.
REASONS TO BINGE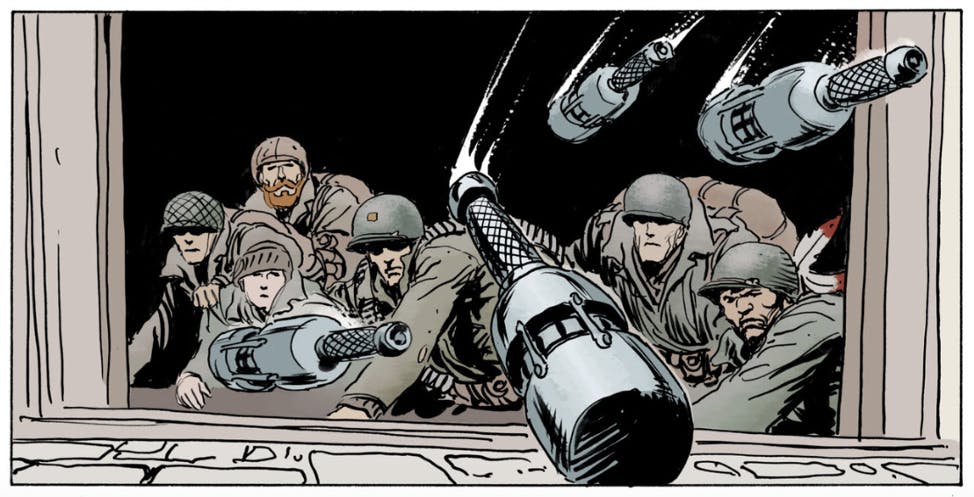 Offering a concise and tight story, the book's plot is simple, yet compelling enough to motivate you to binge the whole series in one sitting. At every turn Sgt. Rock and his platoon face new obstacles: a town that seems a little too empty, Nazi deserters, even an abandoned infant. No matter the hurdle, Sgt. Rock does what he was trained to do: adapt.
The cast of characters are fun and unique. You feel for the squad when one of their brothers dies. This comic doesn't gloss over the casualties of war, but it does come at them in a positive light. They must go on and finish the mission.
Though he seems hardened and indifferent, Sgt. Rock helps everyone who needs it along the way. No questions asked. He's a good soldier and an even better person. He might not believe in David's religion, but he believes in David and the mission. One hundred percent.
WHY YOU'LL ENJOY THIS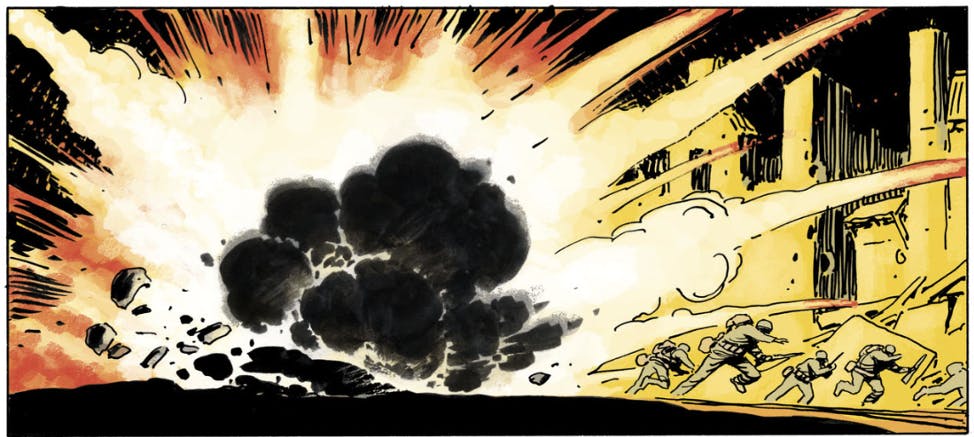 Surviving and adapting to new situations is second nature to Easy Company. Each issue ends with a "how are they going to get out of this?" moment, and I for one am glad I didn't have to wait a month between issues. The Propecy is action-packed, and Kubert's artwork is phenomenal. Each panel feels so real you'll want to put on a jacket during the snowy scenes.
This series is the perfect throwback to the often overlooked period of war comics in the '50s and '60s. The story about protecting the weak and the innocent from Nazis and the tyranny of evil men is (unfortunately) still relevant today. It takes a bleak time period and injects it with hope and compassion. Which is something a lot of people can use right now.
What's your favorite Sgt. Rock story? Let us know in our Community!