Are you looking for your next binge? It's a good thing you're a DC Universe member! Thanks to our library of over 23,000 comics, there's always a new series to discover. If you love mature 1980s comics like The Dark Knight Returns, then you'll go nuts for writer Mike Grell's Green Arrow run. 
WHERE TO READ IT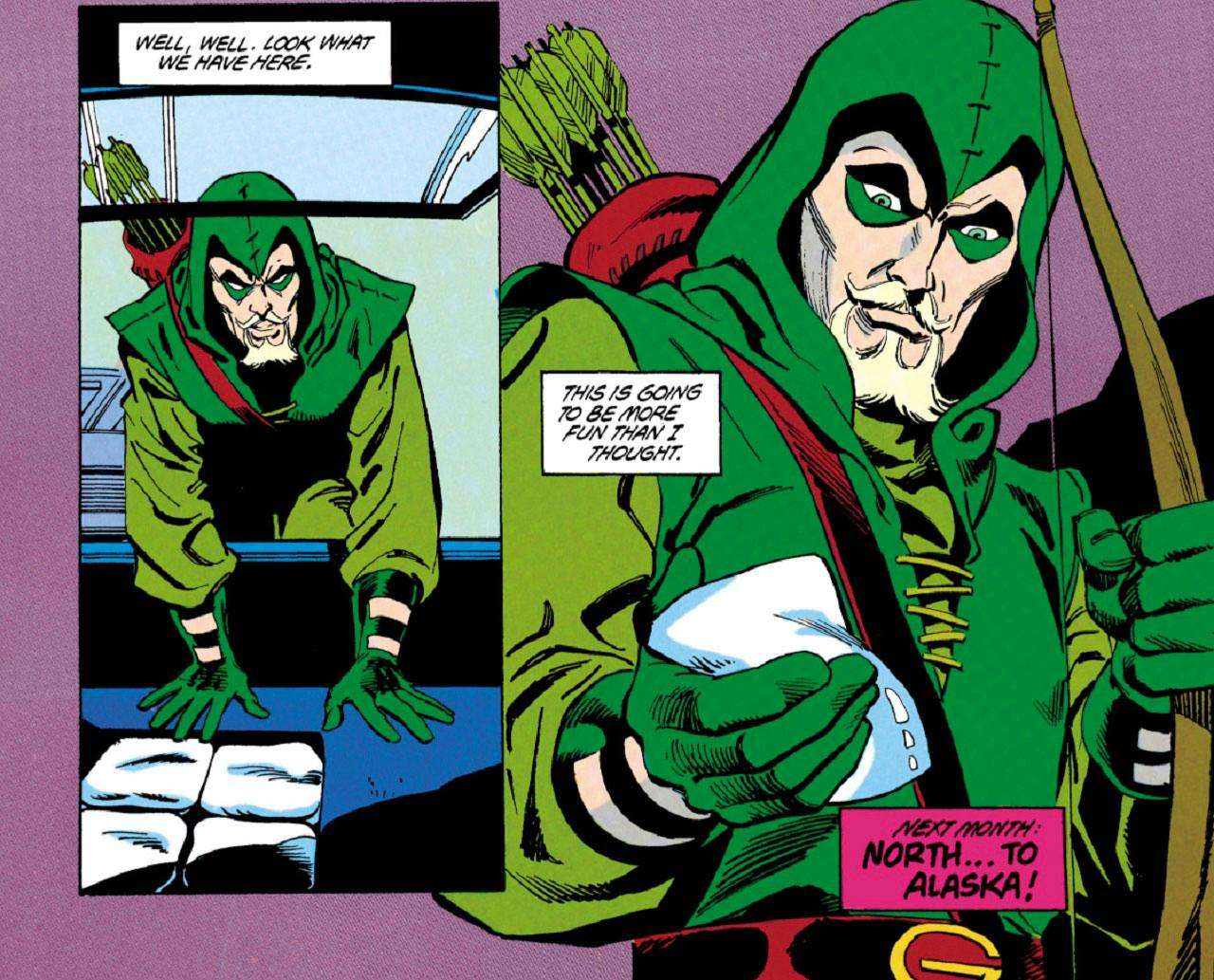 The story begins in the 1987 limited series Green Arrow: The Longbow Hunters (which Grell both wrote and illustrated) and continues with the launch of the 1987 Green Arrow ongoing series. For an added bonus, check out Green Arrow: The Wonder Year, where Grell retells Oliver's heroic origin, with a few modern-day twists.

THE BACKGROUND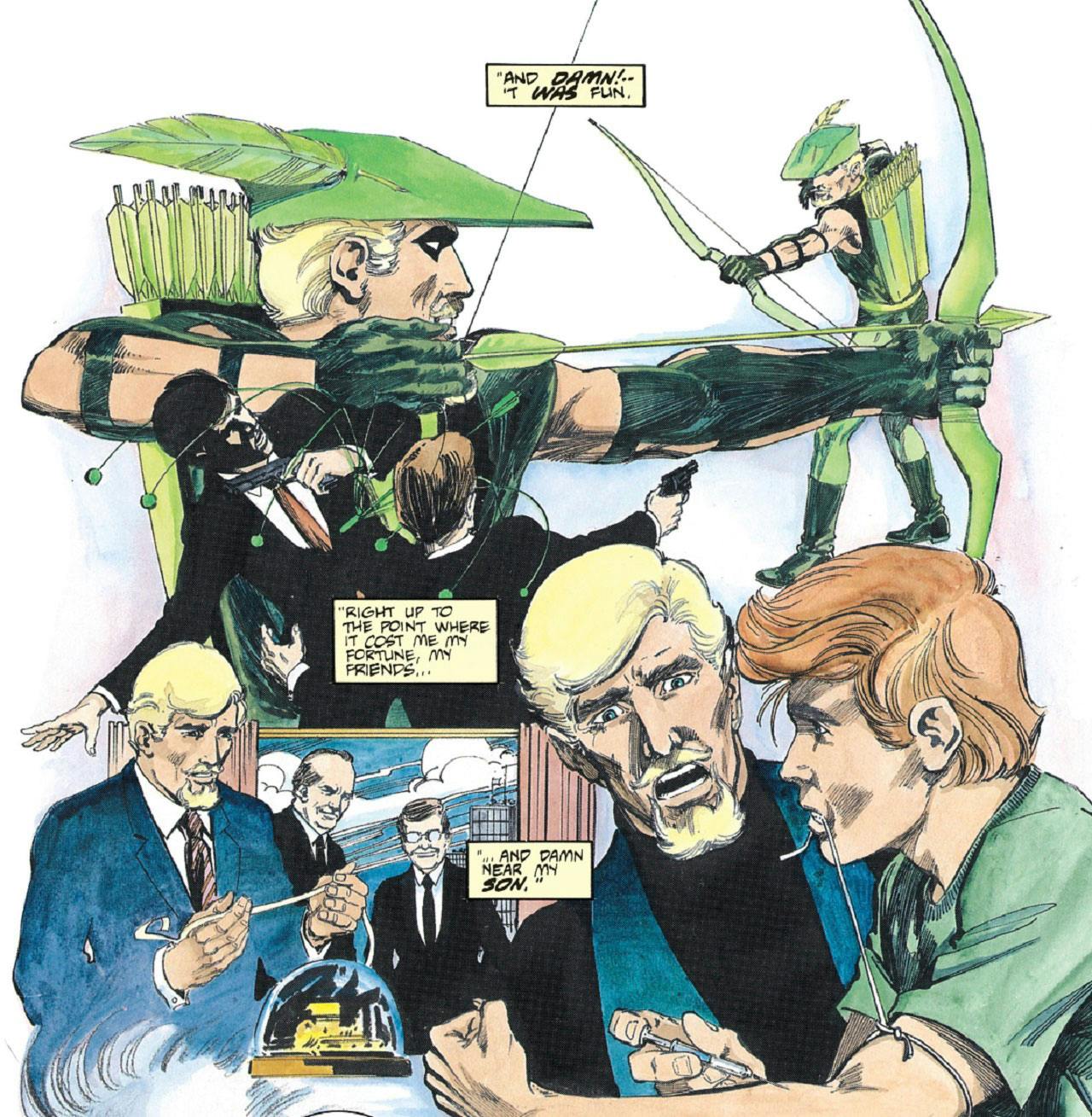 Oliver Queen was a self-centered millionaire playboy who -- after getting stranded on a remote island; where he battled criminals and learned to survive by his wits alone -- decided to dedicate his life to fighting crime. Honing his archery skills, Oliver adopted the identity of Green Arrow. He joined the Justice League of America, where he found love with his teammate Dinah Lance, the Black Canary. After losing his fortune, Oliver decided to live a simpler life, and used his role as Green Arrow to look out for the little guy.

THE PREMISE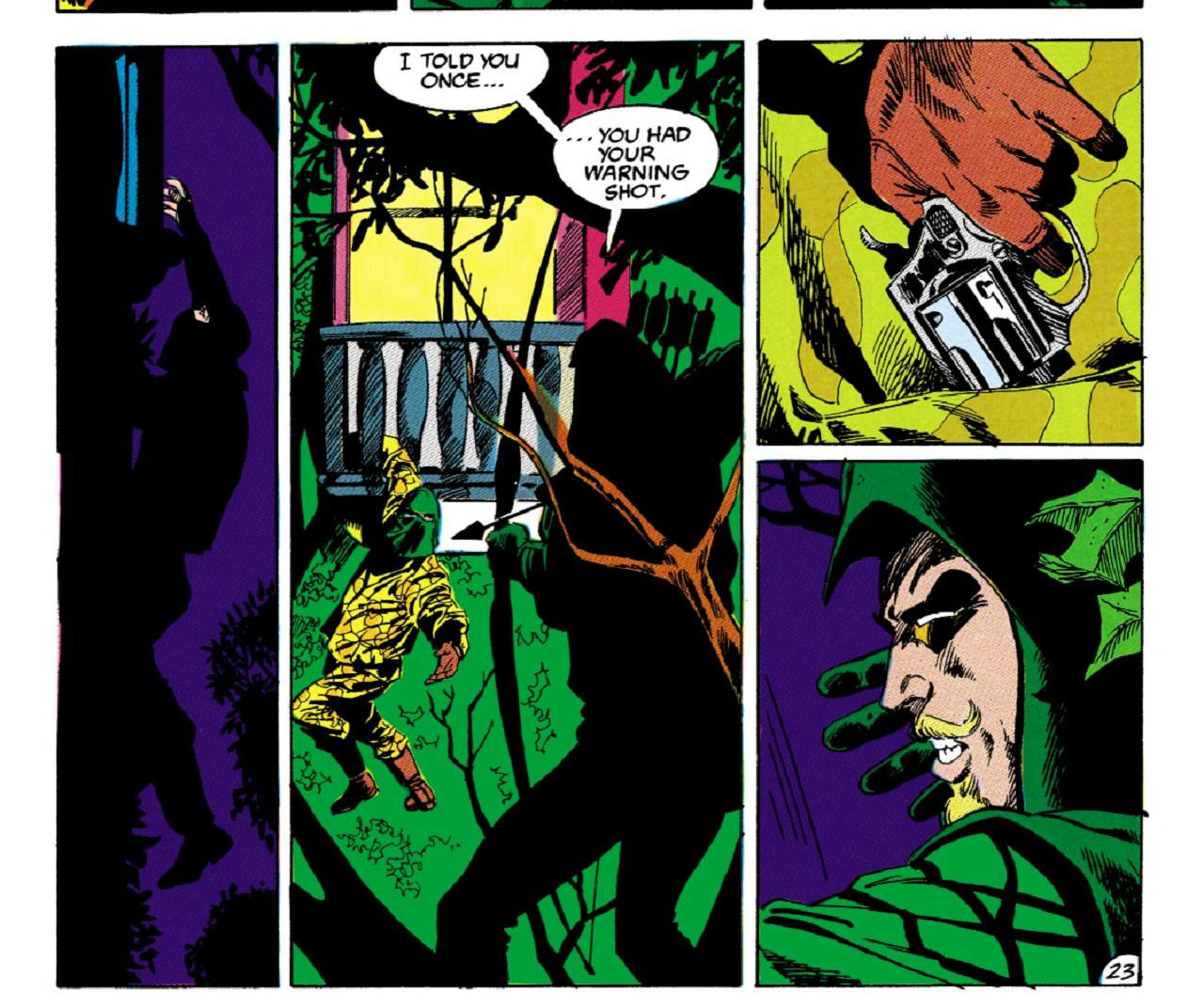 Oliver Queen and Dinah Lance have left Star City behind, and are starting a new life in Seattle. The change in locale also means a change in Green Arrow's MO. Oliver has put away the trick arrows and redesigned his costume to be more practical and less flashy. Seattle isn't like Star City, and the criminals Oliver and Dinah face are some of the most heartless and despicable outlaws in the country. Arrows might work against costumed super-villains, but Oliver learns he needs more in his arsenal as he faces child killers, ninjas, and ruthless drug runners.
REASONS TO BINGE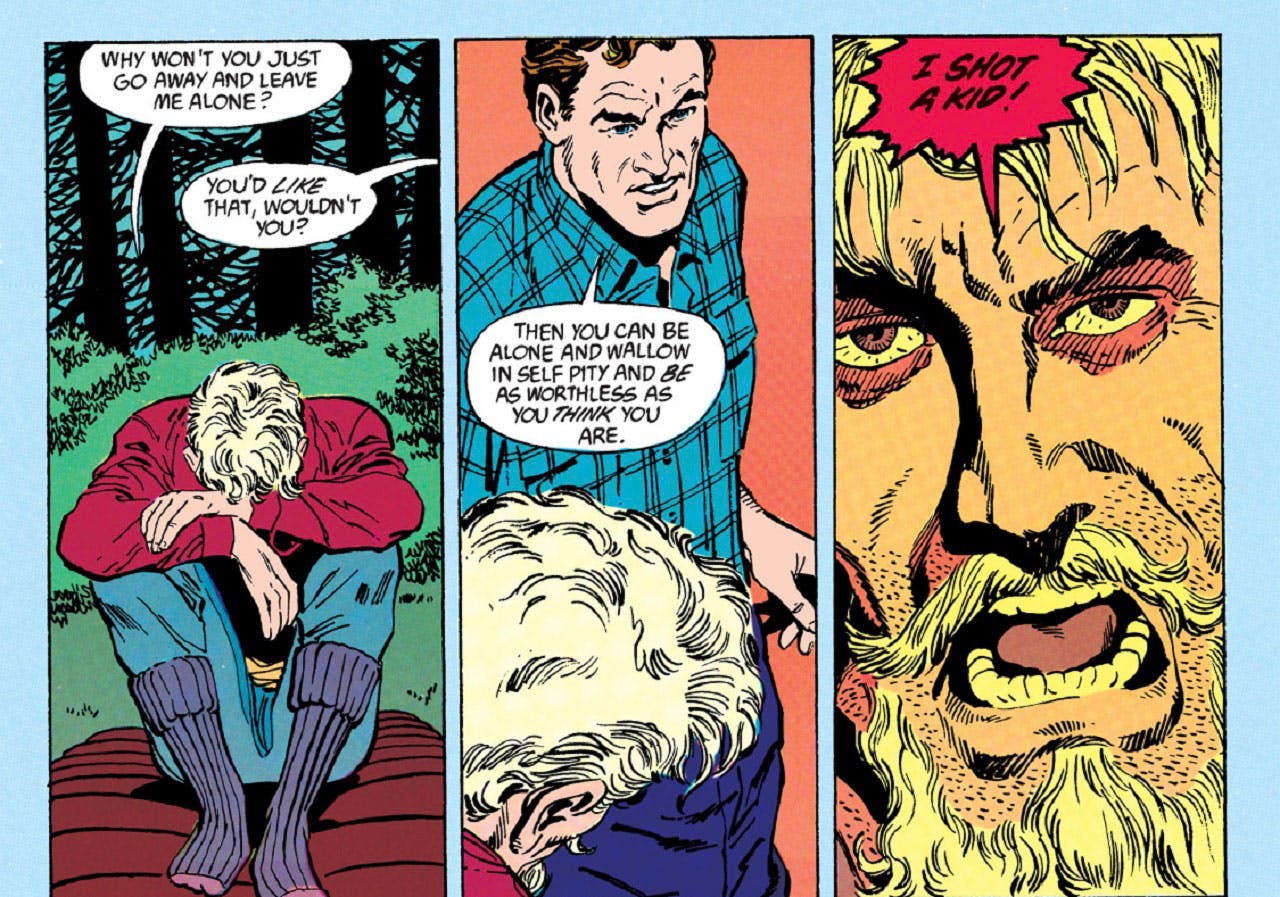 * If you're looking for a grounded, street-level comic, then this is the series for you. Instead of colorful super-villains, Oliver and Dinah face terrorists. The series is so distinct from traditional superhero comics, that for much of its run, Oliver isn't called Green Arrow other than on the cover. If you loved the gritty nature of Arrow's early seasons, then Mike Grell's Green Arrow is the dark vigilante comic you've been waiting for. 
* Green Arrow #19-20 is one of the most emotionally intense comics you'll ever read. While on patrol, Oliver accidentally kills a boy, and is forced to come to grips with what he did. Even if the judicial system finds Oliver innocent, that doesn't mean the archer will be able to forgive himself. 
* "Blood of the Dragon" is a four-part story that ran in Green Arrow #21-24 and is considered one of the high points of the run. Green Arrow and Shado take on the Yakuza in a series of action-packed violent battles that rival your favorite blockbuster movies. Plus, Dan Jurgens and Dick Giordano, two of DC's finest artists, are on deck for these issues, giving the arc some unforgettable imagery. 
WHY IT'S A SATISFYING BINGE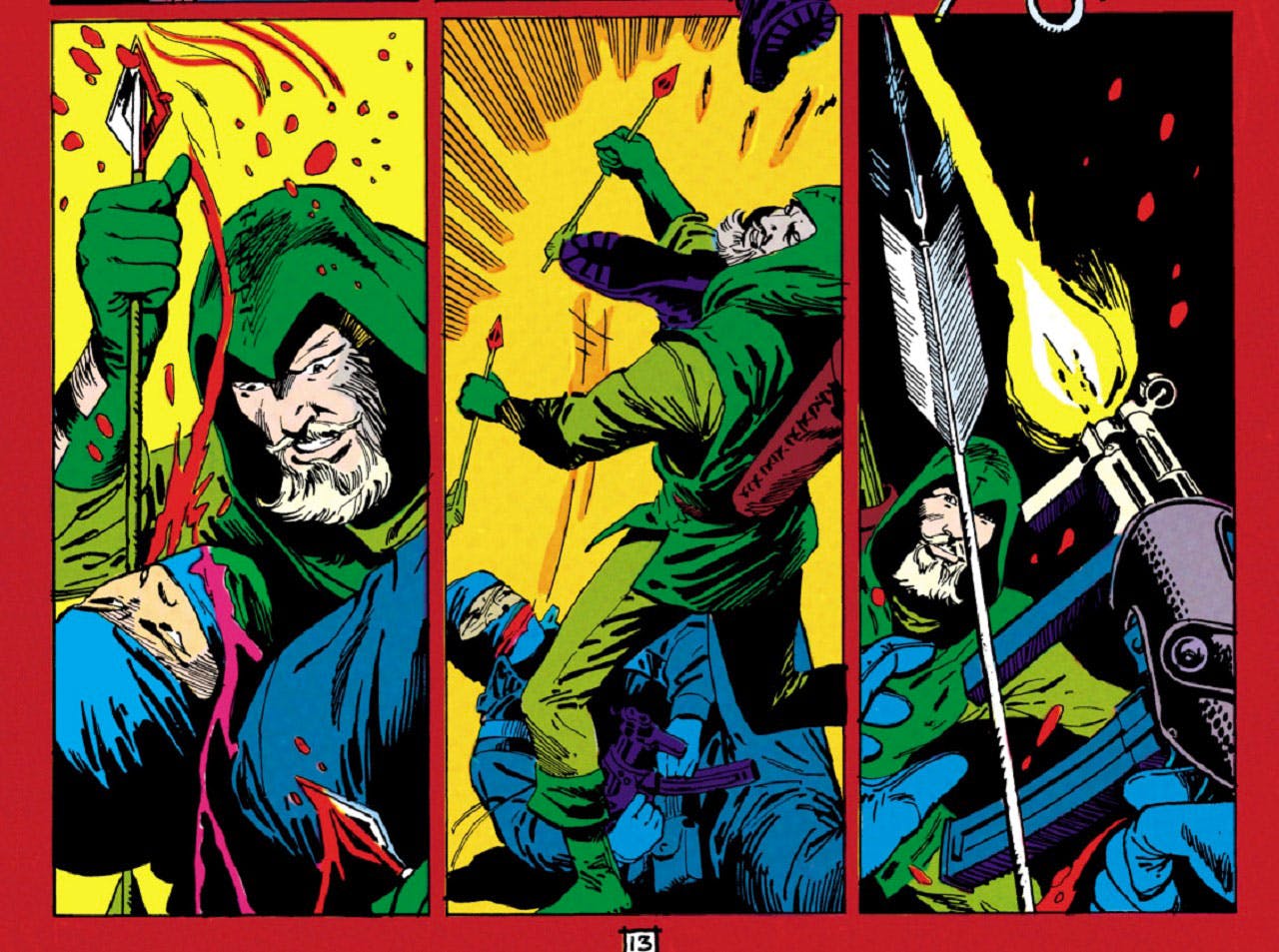 In the 1980s, DC dominated the industry, proving that comics were a medium that should be taken seriously. Mike Grell's Green Arrow deserves to be recognized alongside other classic 80s books like Watchmen and The Killing Joke. The series tackled mature themes, and pushed the envelope for what could be done in a monthly superhero title. If you compare Mike Grell's Green Arrow to other comics on sale at the same time, the difference is clear. Give it a shot, and we guarantee you'll be addicted by the end of the first issue.
Are you a fan of Mike Grell's GREEN ARROW? Let us know in our Community!