Many of us may be stuck at home right now, but there are still plenty of things you can do to get ready for the upcoming summer season. And what better way to celebrate the hot weather than binge-reading a story about one of your favorite underwater superheroes? I'm not talking about Aquaman, but the Queen of Atlantis herself, Mera.
THE BACKGROUND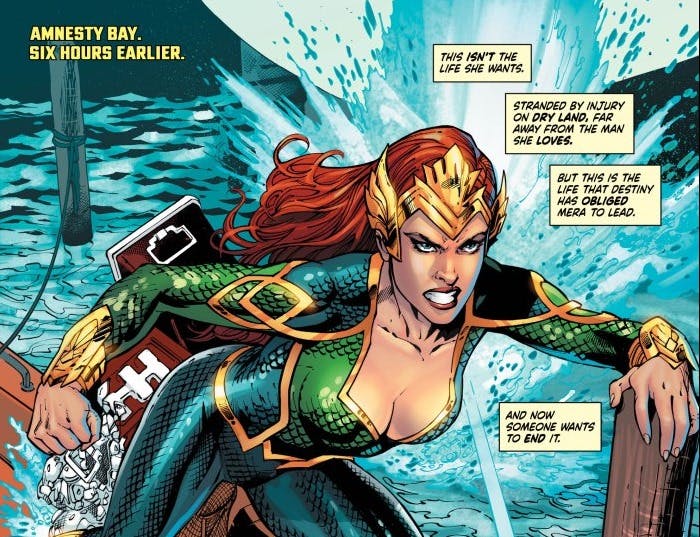 Spinning out of the Rebirth era's Aquaman, DC puts the spotlight on Mera with her first solo title, Mera: Queen of Atlantis, written by Dan Abnett and illustrated by Lan Medina. It's a six-issue mini-series that not only explores Mera's own superhero adventures, but also those of Aquaman's other supporting cast members, including Tula and Ocean Master.
THE PREMISE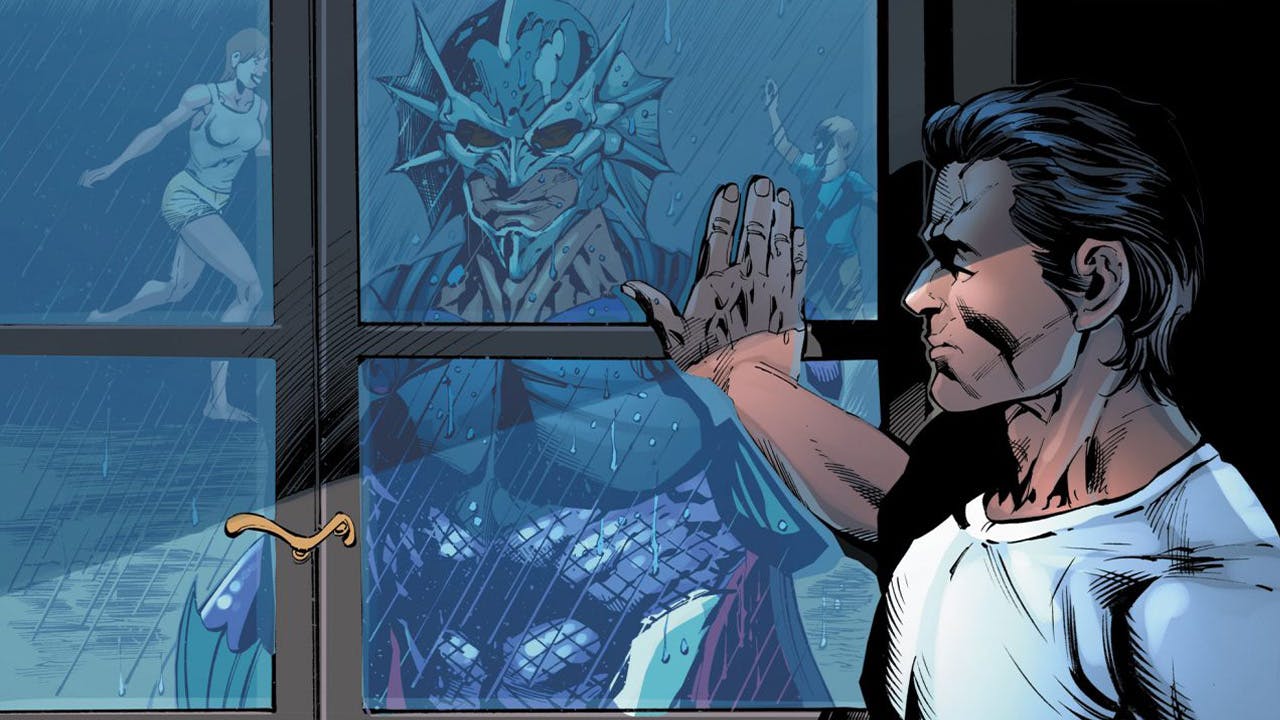 As the Atlantean Civil War rages on, it's up to Mera and the royal family to keep the peace on both land and sea. Mera, Tula, and even Orin have grown to enjoy their lives on land. With Mera learning more about her husband's home, Tula embracing the culture, and Orin creating a new family. But how will the war disrupt their new lives?
REASONS TO BINGE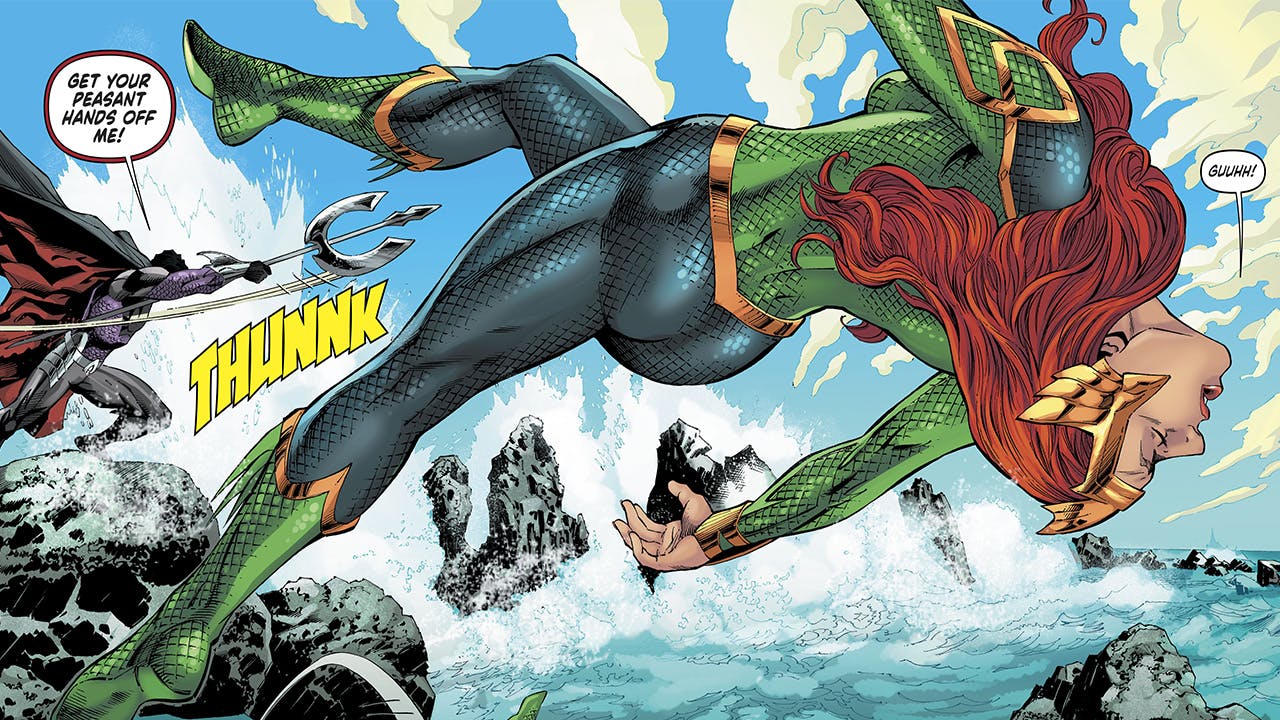 * The major reason to binge this is that the story puts a spotlight on characters that usually don't get as much panel time in the flagship Aquaman title. We finally get to see how their character arcs would unfold when they're not in Arthur's shadow.
* Believe it or not, this is the first solo series Mera has ever had. Though she's not the sole focus of the series, it's definitely a step in the right direction in boosting her visibility.
* This mini-series ties into a major Aquaman storyline wherein action and plot are the center of the narrative. But Mera: Queen of Atlantis takes the time to look at the characters' individual arcs and how this plot affects their personal lives.
* As one of Aquaman's greatest villains, this title explores Ocean Master's potential as an anti-hero. He finds a connection to the surface world, forcing himself to question what's more important -- power or family.
* Even though this mini-series focuses on character, that doesn't mean there isn't plenty of action. Medina utilizes the unique visuals of an Aquaman title, showcasing battles both underwater and on land.   
WHY IT'S A SATISFYING READ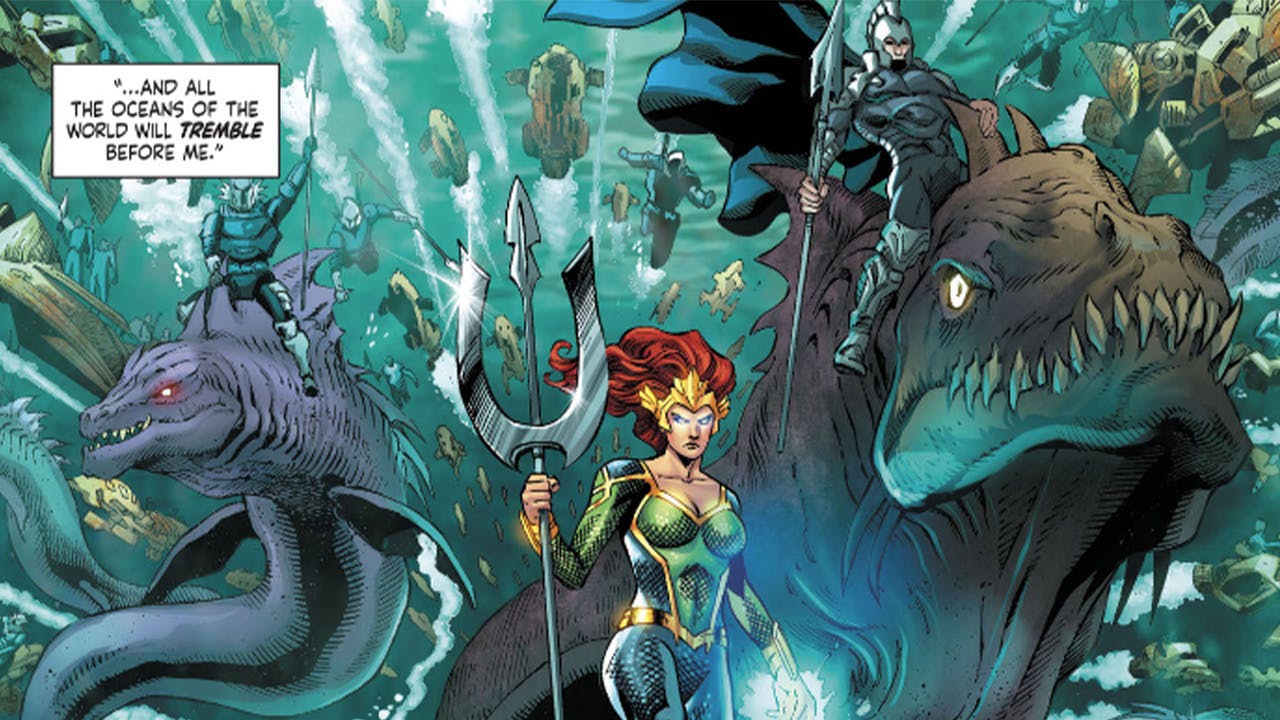 Mera: Queen of Atlantis focuses on a new and necessary point of view from the Aquaman family. After all, the seven seas are a lot bigger than just Arthur Curry!
Have you read Mera: Queen of Atlantis? Talk about it in our Community!