Are you enjoying DC Universe's Stargirl? Is the wait between episodes killing you? Don't worry -- as usual, DC Universe has you covered. Thanks to our huge digital comics library, we have plenty of stories to occupy your time while you're waiting for the next episode. In fact, if Stargirl has gotten you curious about the Justice Society, then you should probably check out writer Geoff Johns and artist Dale Eaglesham's 2006 Justice Society of America series.

THE PREMISE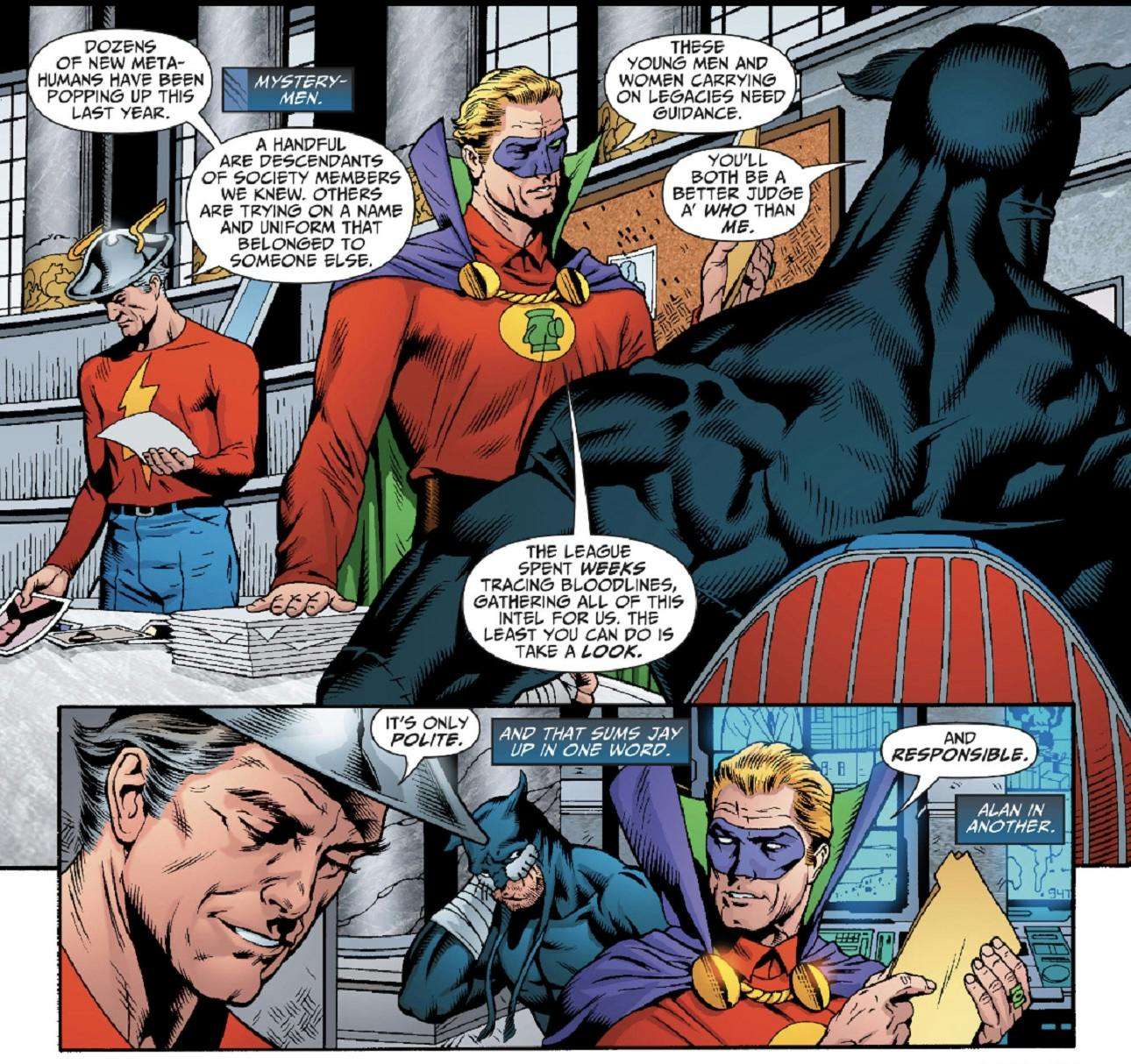 The Justice Society is the DC Universe's original superteam, and they're ready to rebuild their roster. Classic heroes like Flash (Jay Garrick), Green Lantern (Alan Scott), and Wildcat know that the important thing about legacy is training the next generation of heroes. As a result, the new version of the Justice Society is filled with legacy heroes like Hourman and Doctor Mid-Nite, and youngsters looking to find their way like Damage and Cyclone.
REASONS TO BINGE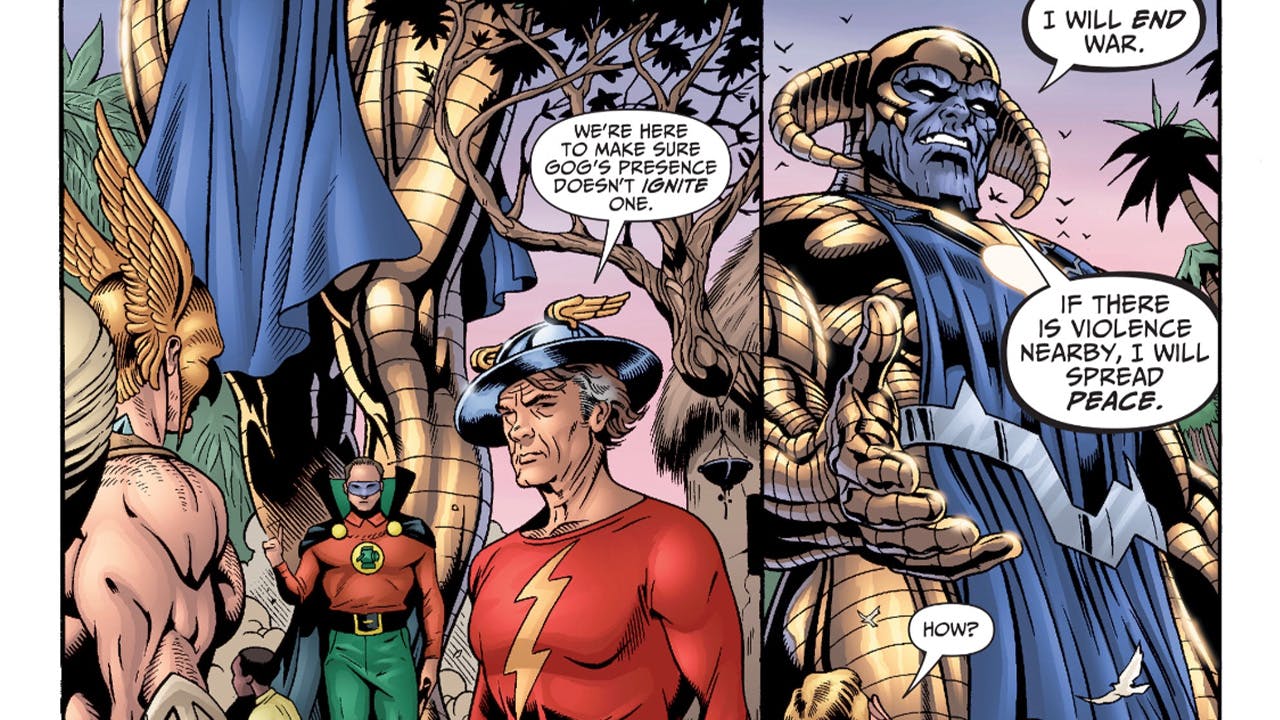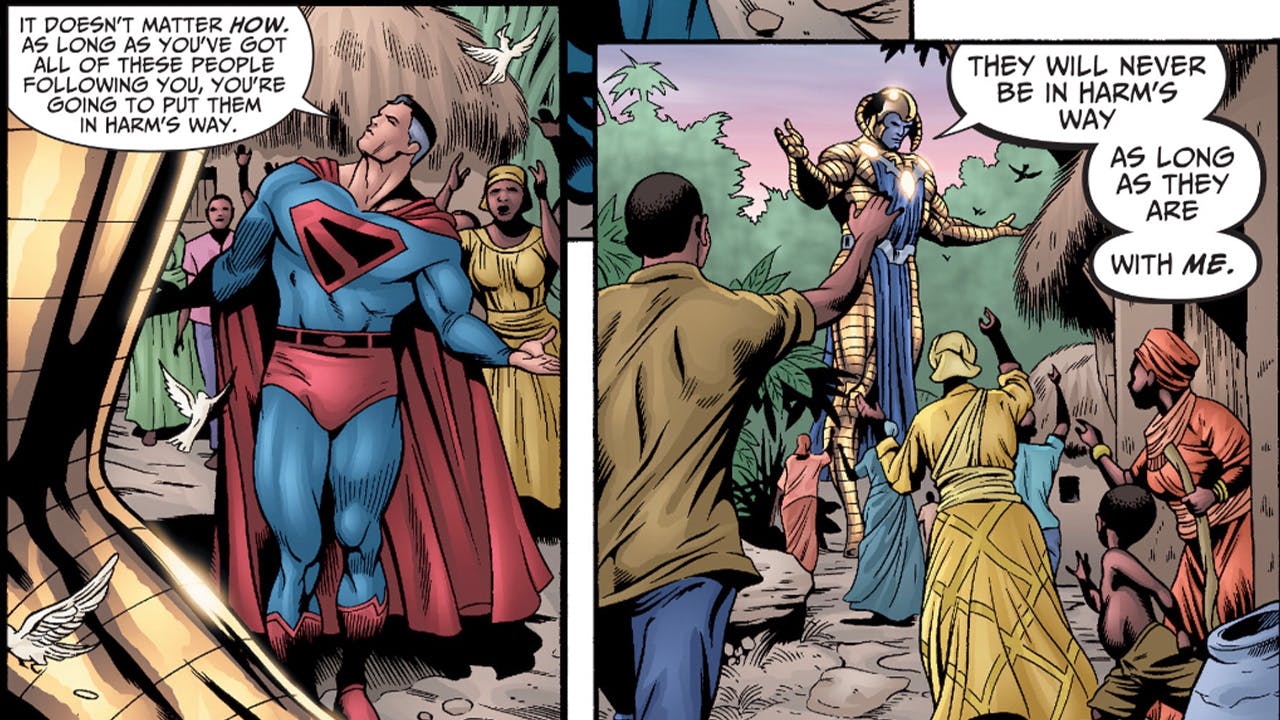 * The gorgeous covers by Alex Ross are some of the most iconic images in the DC Universe. They give the title an extra sense of majesty, and make the entire series feel more grand. Plus, they're awesome to look at!
* The Superman from the Kingdom Come universe shows up in issue 9, beginning an arc that will tug at your heartstrings. Don't worry if you haven't read Kingdom Come. The book brings you up to speed, and if you enjoy this storyline, then you'll know what limited series to binge read next!
* If you're a fan of TV's Arrowverse shows, you might recognize some of the characters introduced in this run. Nathaniel Haywood, from DC's Legends of Tomorrow, makes his debut in the first issue, and Black Lightning's daughter Jennifer is introduced in issue 12.
* This series doesn't play around, and it gets into some deep issues. Issue 12 introduces a godlike creature called Gog. Gog's presence on Earth means the end of free will, and the possible destruction of the planet. But the Justice Society is divided on stopping him. Gog cures Doctor Mid-Nite's blindness, heals Damage's scarred face, and restores Starman's sanity. How do you stop a villain who is doing so much good? This run goes way deeper than your typical cops and robbers battles.
* Justice Society of America #26 is the final issue of Johns and Eaglesham's run, and it's love letter to the character Stargirl. It's Courtney's birthday and the entire Justice Society is on hand to celebrate, reinforcing the themes of family and legacy that served as a thesis to this run. If you've been enjoying the Stargirl TV series, then this issue will bring a smile to your face.
WHY IT'S A SATISFYING BINGE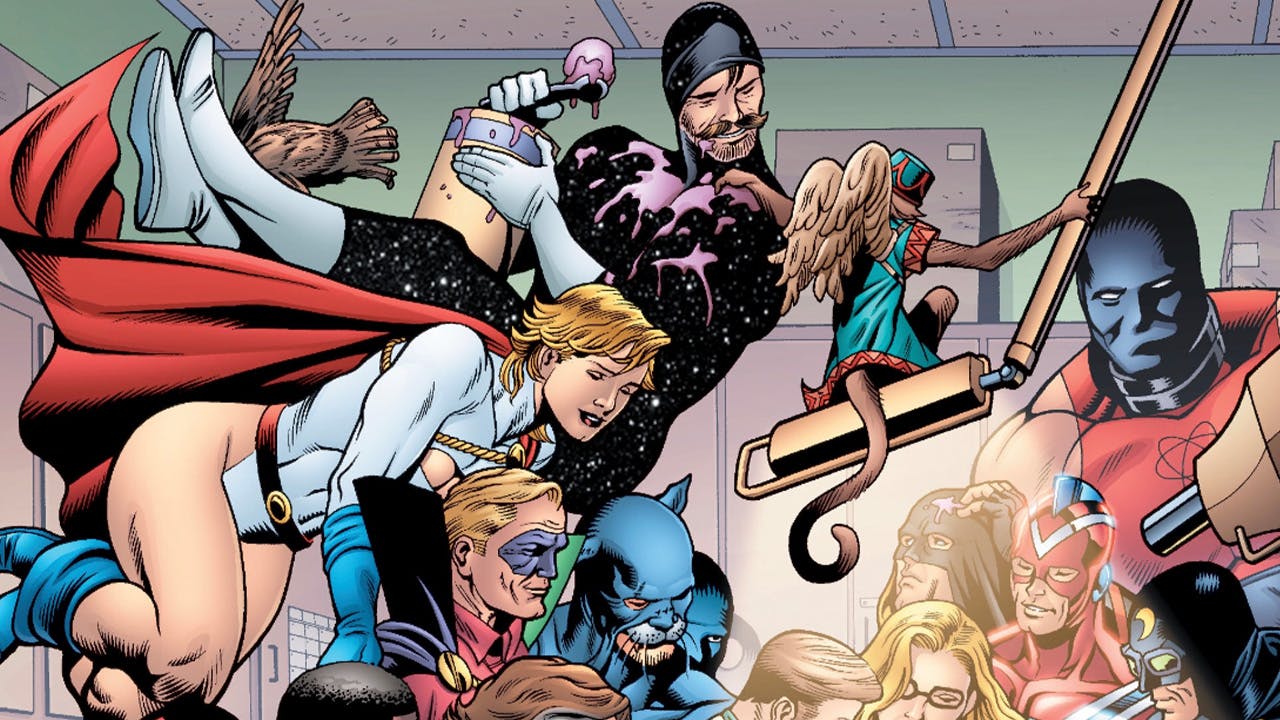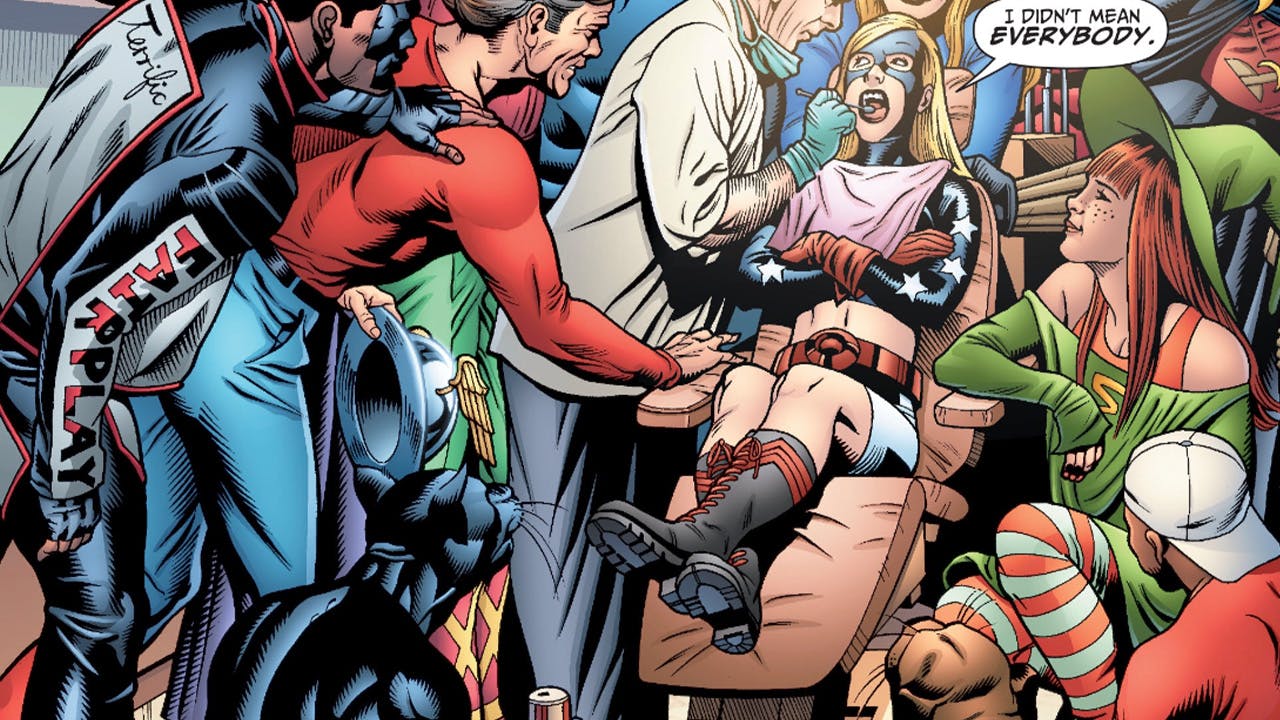 Can you ever go wrong with Geoff Johns? This run demonstrates why he's one of the biggest architects of the modern DC Universe. The high stakes stories will thrill you, but you'll also find yourself enjoying the quieter moments, as the Justice Society members spend time together as a family. Dale Eaglesham's art is dynamic, proving that a picture is worth a thousand words. Take a look at the splash page in issue 26 as Courtney visits the orthodontist. There is so much going on there -- that's the talent of Dale Eaglesham. The team's roster is iconic, the creative team is majestic, and the reading experience is one you won't soon forget.
Are you binging JUSTICE SOCIETY OF AMERICA? Track your progress in our Community!