Sometimes comic fans are in the mood for something serious and thought-provoking, while other times they're looking for something light, entertaining, and humorous. If you're in the mood for an offbeat comedy, look no further than 2015's Bizarro. It's a road trip buddy comedy starring Superman's longtime enemy in the spirit of the Harold & Kumar movies. 
THE BACKGROUND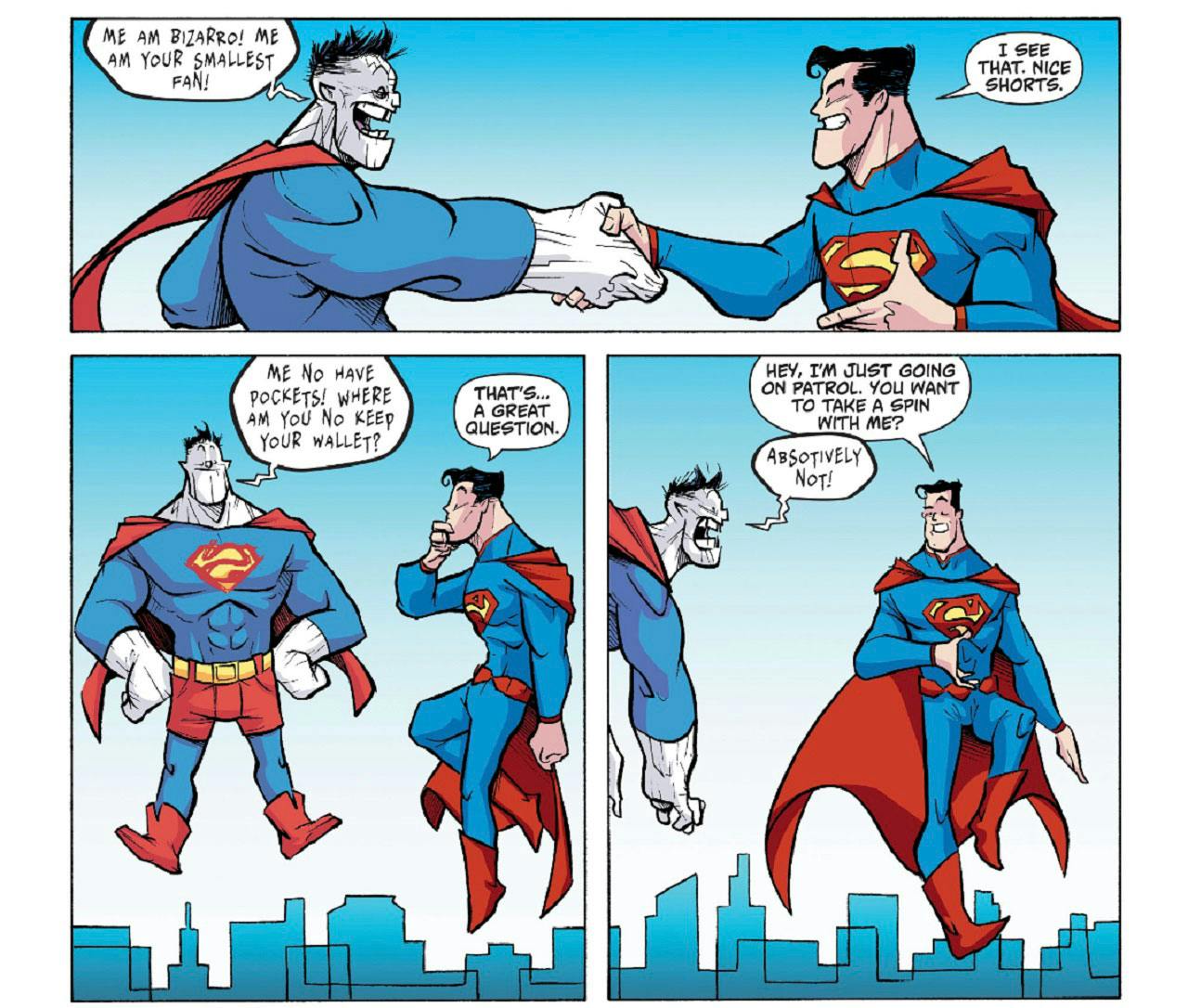 If you're not familiar with Bizarro, he's an imperfect clone of Superman with the mentality of a toddler. Due to Bizarro's twisted worldview, he perceives himself as a hero but sometimes winds up doing more harm than good. Bizarro's backwards sense of reality causes him to speak in an unusual way, where "enemy" means "friend" and "dry" means "wet." This verbal tic is known as "Bizarro-speak."
THE PREMISE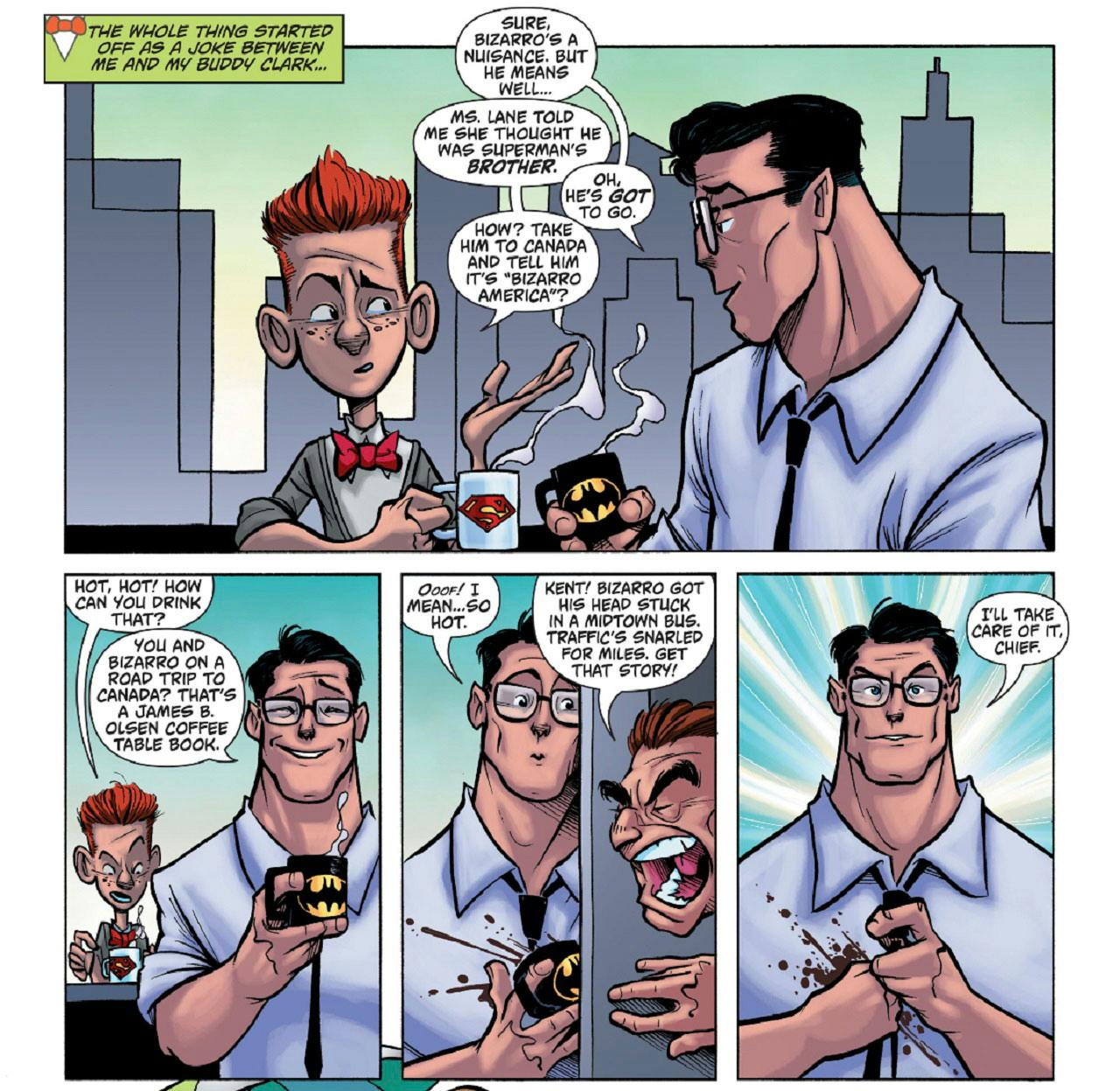 When Bizarro's presence in Metropolis proves inconvenient, Clark Kent jokingly suggests that Jimmy Olsen take him to Canada (referred to as "Bizarro America") to get rid of him. Jimmy realizes that a cross-country trip with the hulking brute would be a great premise for a coffee table book, so Bizarro and Jimmy Olsen hit the open road, and hilarity ensues. 
REASONS TO BINGE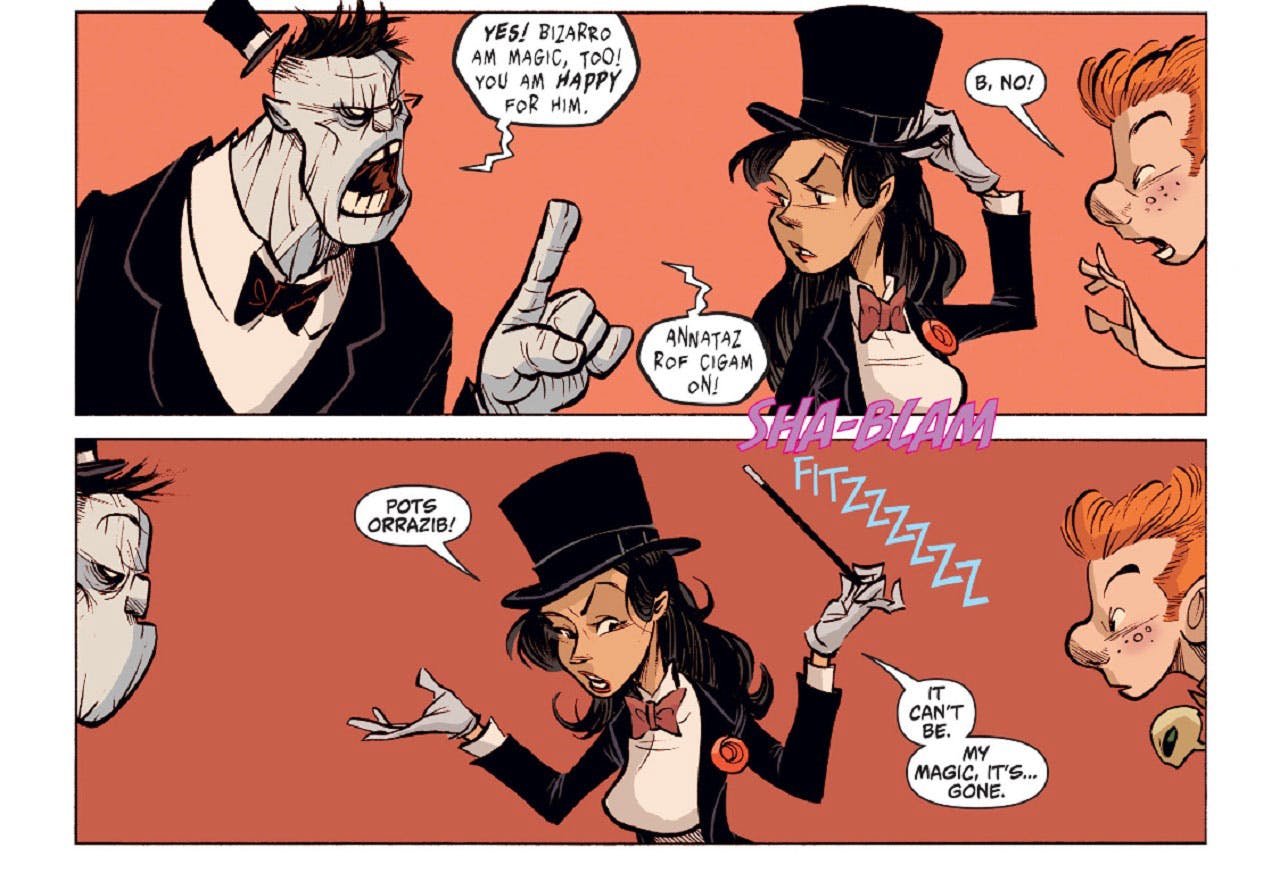 * The threats Jimmy and Bizarro face are as outlandish as the most colorful villains from the 1966 Batman television series. For example, in the first two issues a sleazy used car salesman is given ancient Egyptian powers, and he uses these abilities to convince customers to buy his crap cars. Why not use your powers to get serious money or take over the world? Look out Lex Luthor, there's a new level of evil in town.
* In issue 4, Bizarro watches Zatanna perform a few magic tricks and realizes backwards-speak is the key to her sorcery. Since Bizarro-speak is a form of backwards-speak, Bizarro is able to master magic and steal Zatanna's powers. As you can imagine, things go bonkers.
* Don't worry about continuity, this limited series is a beast all its own. You don't need to know about Bizarro's history or read Jimmy Olsen's other solo adventures to appreciate the humor of this wacky buddy comedy road trip. Is this series canon or out of continuity? It doesn't matter! Just sit back and enjoy the ride. 

WHY IT'S A SATISFYING BINGE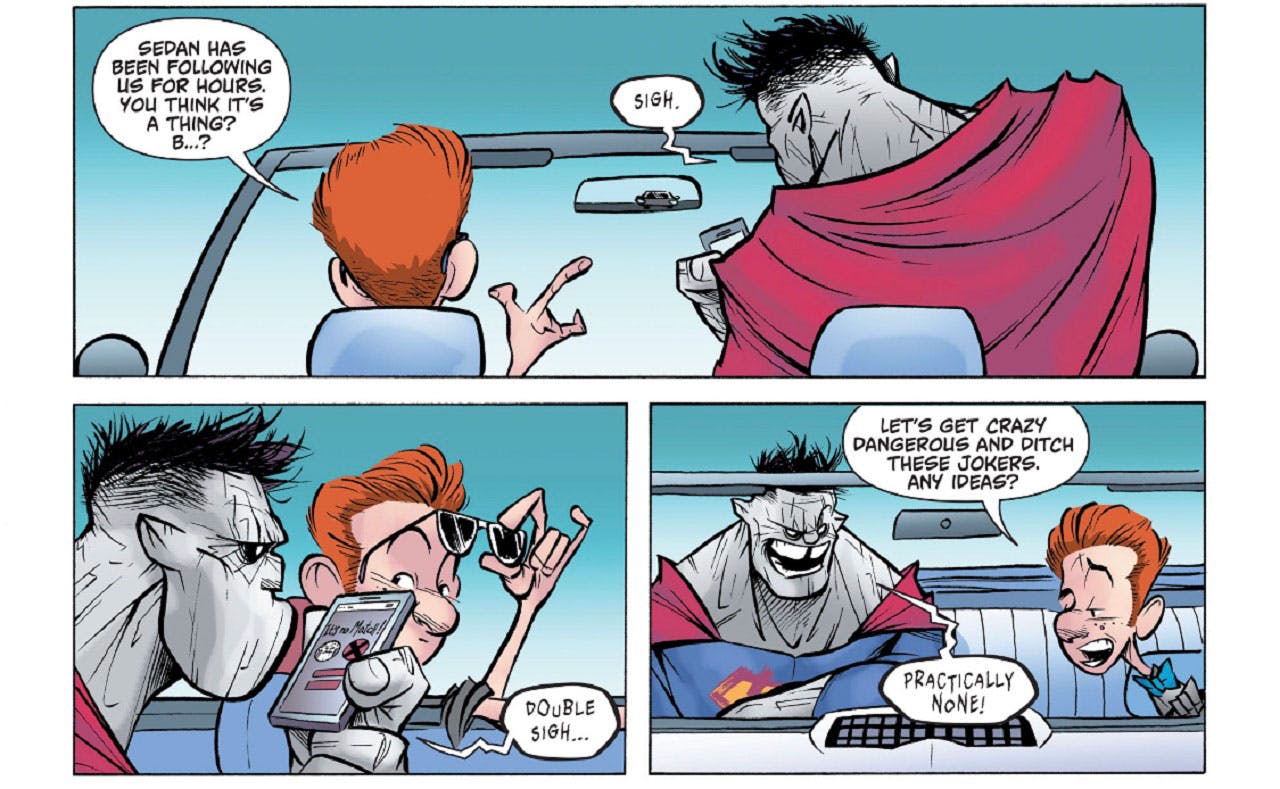 In a world full of anxiety and uncertainty, laughter is often the best medicine, and Bizarro is a book that will make you laugh, thanks to the banter between Bizarro and Jimmy Olsen, as this unlikely duo find themselves in one outrageous situation after another. If you've been bingeing epic action and adventure tales, this series is a great change of pace. These days, we all deserve to laugh with Bizarro. 
Are you reading BIZARRO? Track your progress in our Community!