Now the star of a hit CW TV show, let's dive into how Kate Kane/Batwoman was reintroduced into DC Comics with Greg Rucka and J.H. Williams III's monumental run on the character, Batwoman: Elegy.
THE BACKGROUND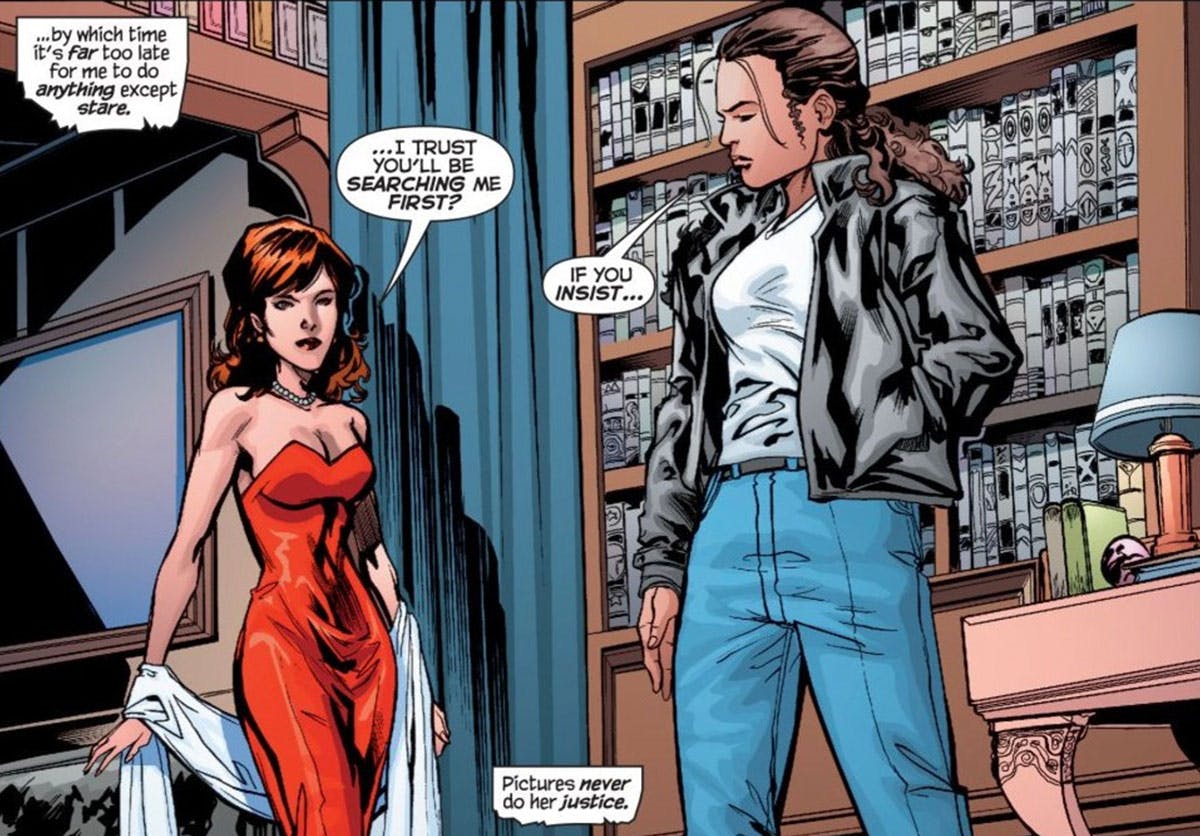 The newest incarnation of Batwoman was first introduced in 2006, in week seven of DC's weekly event series, 52. Hiding behind her socialite facade, she reignites a romance with police detective Renee Montoya as she finds her footing as the new Caped Crusader. Right before the launch of 2011's New 52, writer Greg Rucka and artist J.H. Williams III used these threads to retcon Kate's character for today's audiences in Batwoman: Elegy, originally published in Detective Comics #854-863.         
THE PREMISE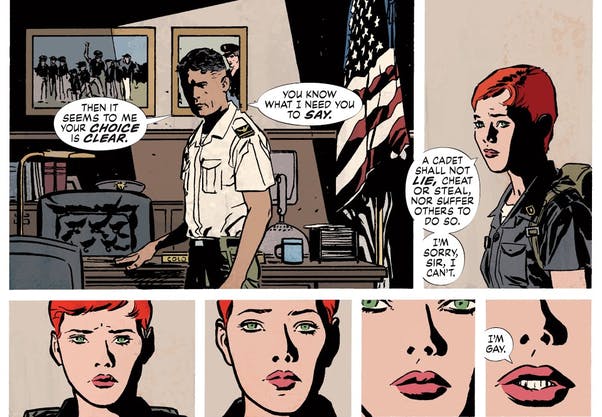 There's a new Bat hero crossing the rooftops of Gotham – Batwoman. Kate tries to find her place in the world, reeling from the death of her mother and sister and her departure from West Point Academy after admitting she was gay during the time of "Don't Ask, Don't Tell." Following years of partying, Kate becomes Batwoman, partnering up with her military trained father, but Kate quickly learns she won't be able to escape her past when a new villain, Alice, enters the scene.    
REASONS TO BINGE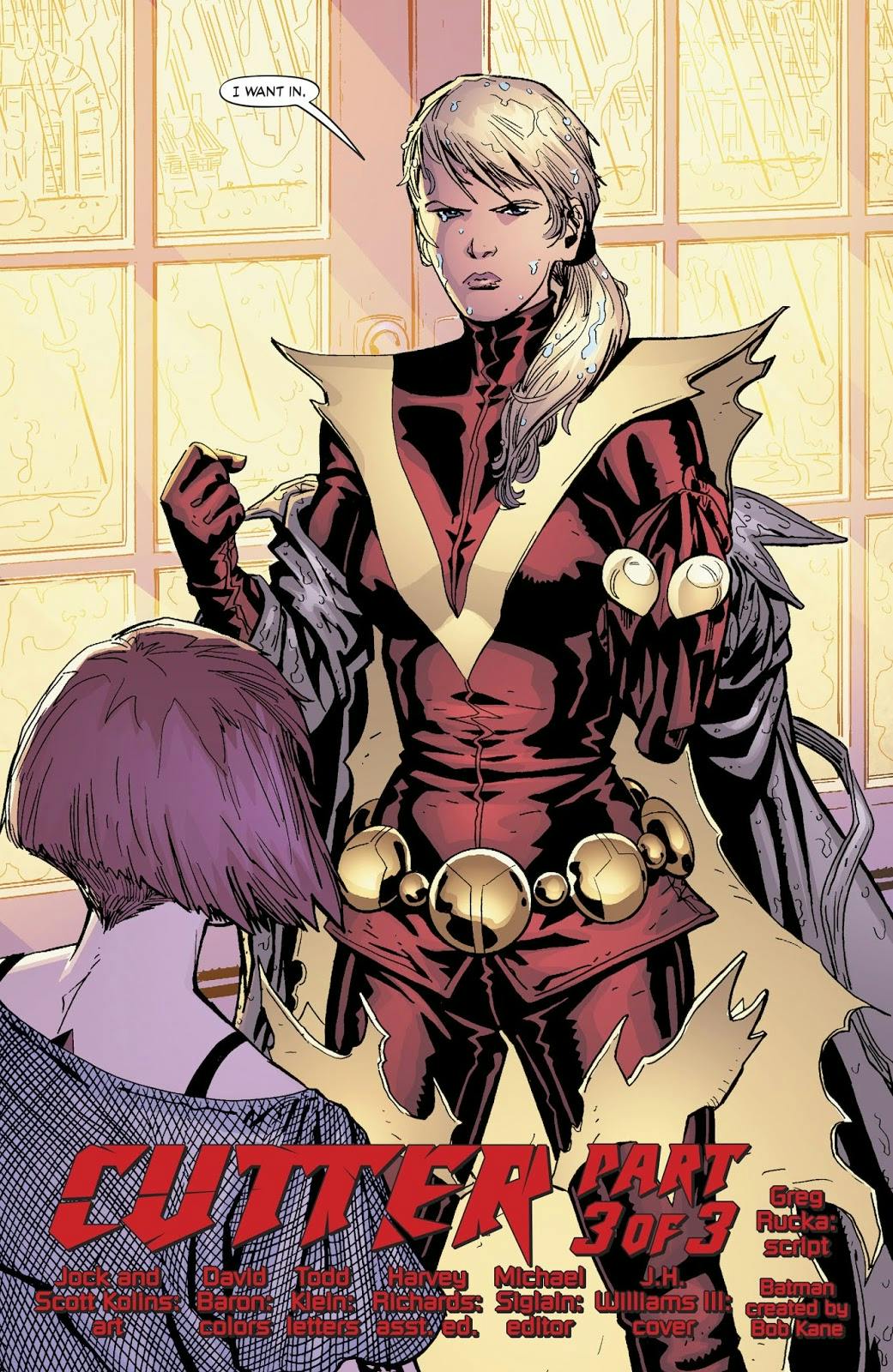 * Debuting in Detective Comics, Kate Kane took over the pages of a Batman flagship title to tell her story -- putting the spotlight on a queer, female character as Batman sat on the sidelines.
* Kate's father is supportive of his daughter when she tells the truth about her sexuality to West Point, and is right there by her side to help train her when she decides to serve her city as Batwoman.
* Readers see a different side of the Bat Family. Bruce Wayne had been driven to become Batman because of the loss of his family. As the cousin of Bruce Wayne, Kate Kane uses the trauma of witnessing her sister and mother's death to drive her to become Batwoman.
* But there's a twist! Her sister isn't actually dead, and becomes Kate's archnemesis under the alias Alice.   
* Bette Kane! Batwoman isn't the only superhero origin story explored in Elegy. Bette fights for Kate's attention as she tries to figure out her own hero/self-discovery journey.
WHY IT'S SATISFYING

Greg Rucka and J.H. Williams III expand upon Kate Kane's small appearances in the 52 weekly event series to create a fully fleshed out character. Batwoman: Elegy brings a fresh perspective to the Bat Family with Kane, while still keeping familiar themes that fans know and love from the greater Bat franchise.
Have you binged BATWOMAN: ELEGY yet? Talk about it in our Community!