Heads up, hero lovers! We just had an opportunity to witness the first unveiling of the Nightwing costume that Dick Grayson will be wearing in season 2 of DC Universe's Titans. And rest assured it's every bit as awesome as we'd hoped it would be...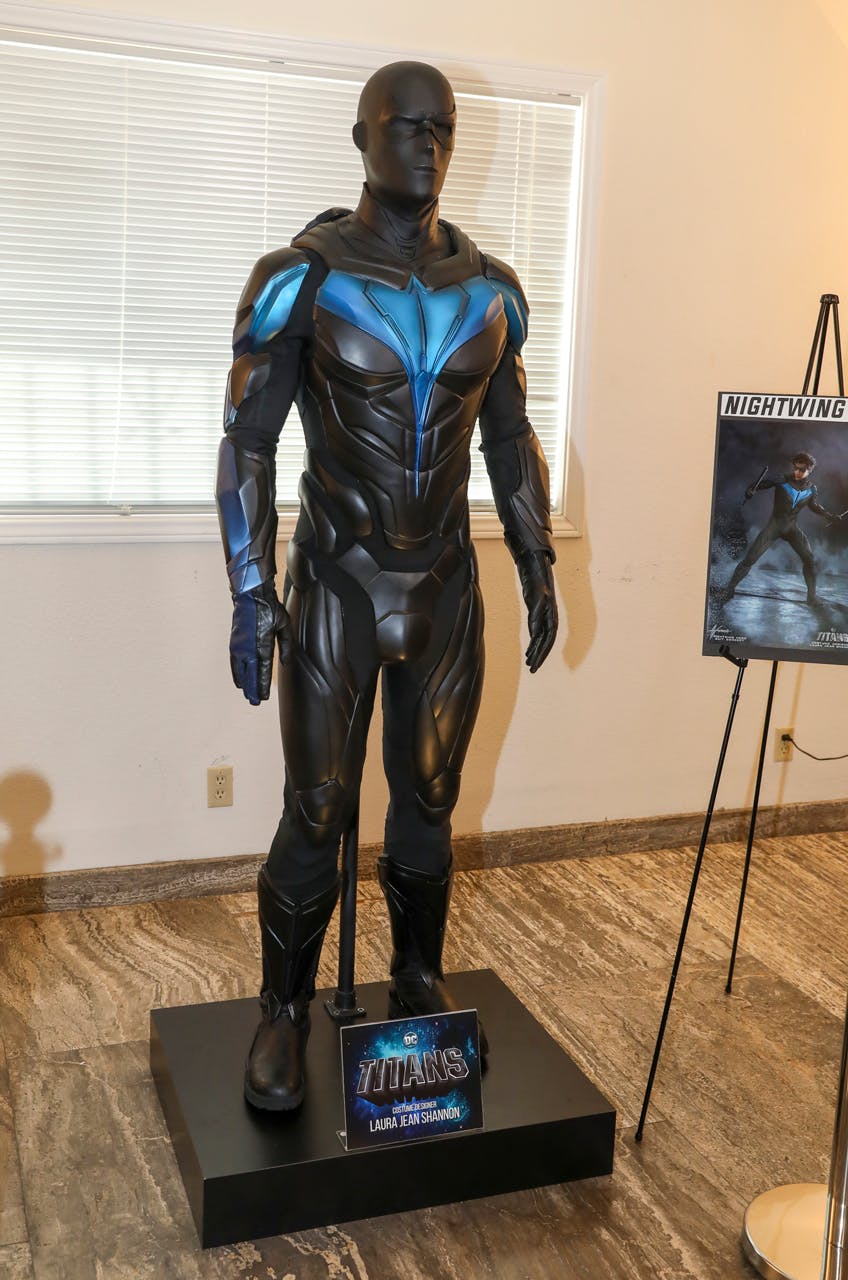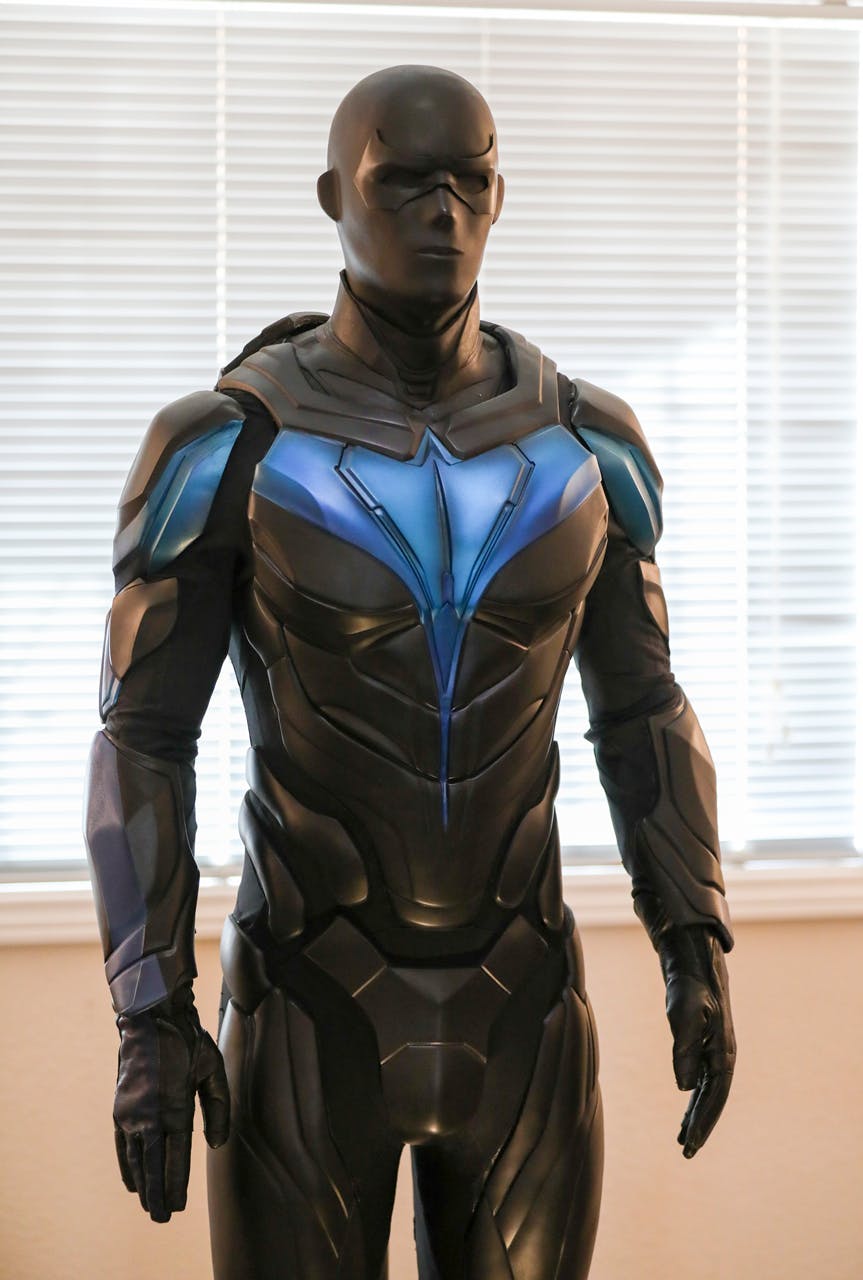 Appearing at the event were executive producer/showrunner Greg Walker and specialty costume designer Laura Jean Shannon. The latter designed the show's Nightwing suit, which was built by Creative Character Engineering and incorporates elements from various eras of the character's history, including the 1990s Nightwing comic series and the New 52 Nightwing series. The first live-action version of Nightwing will debut in Titans' season two finale episode, arriving on November 29th.
Of course, Nightwing's most valuable, er, asset was also revealed at the event. Behold the Nightbutt...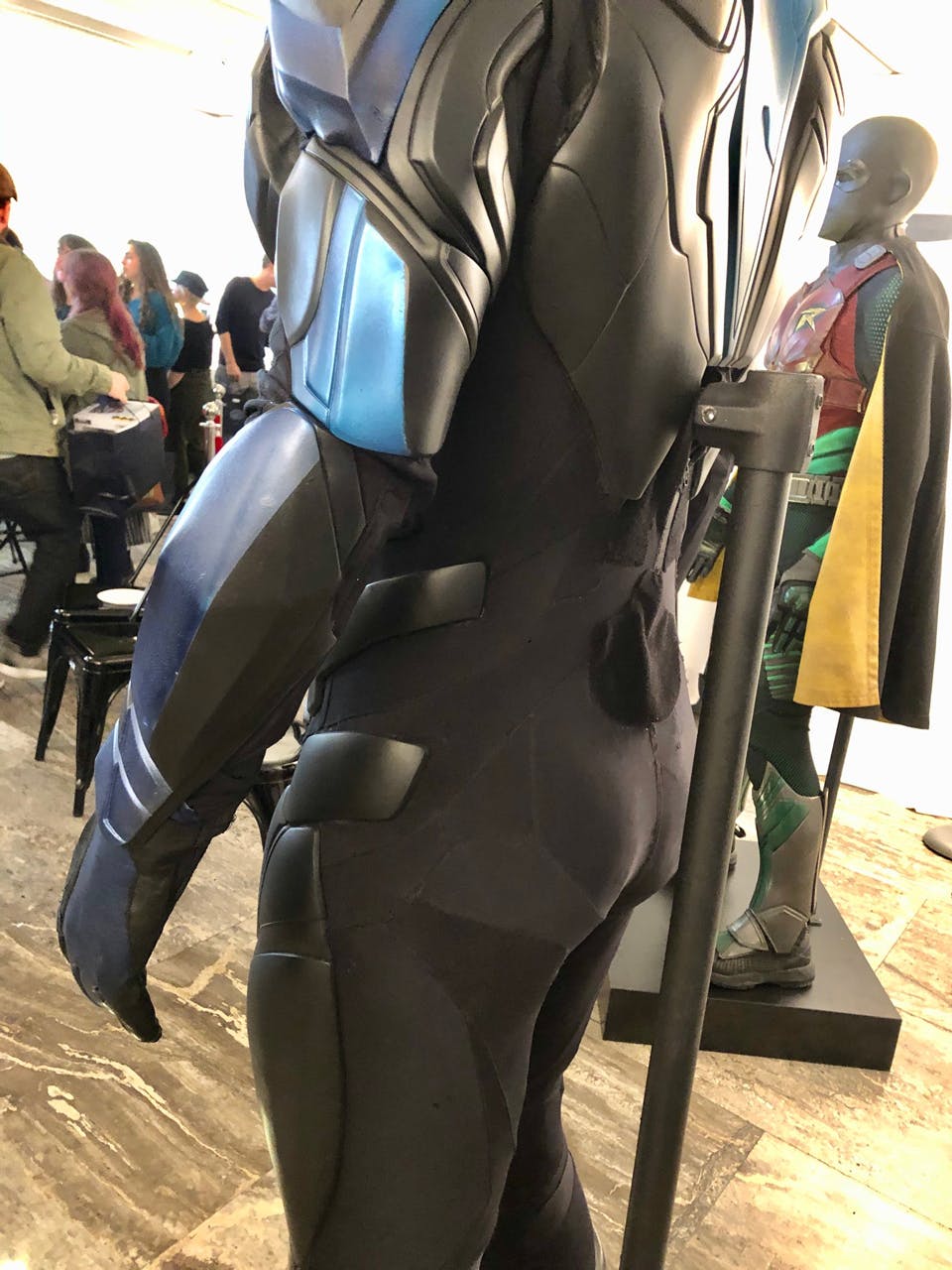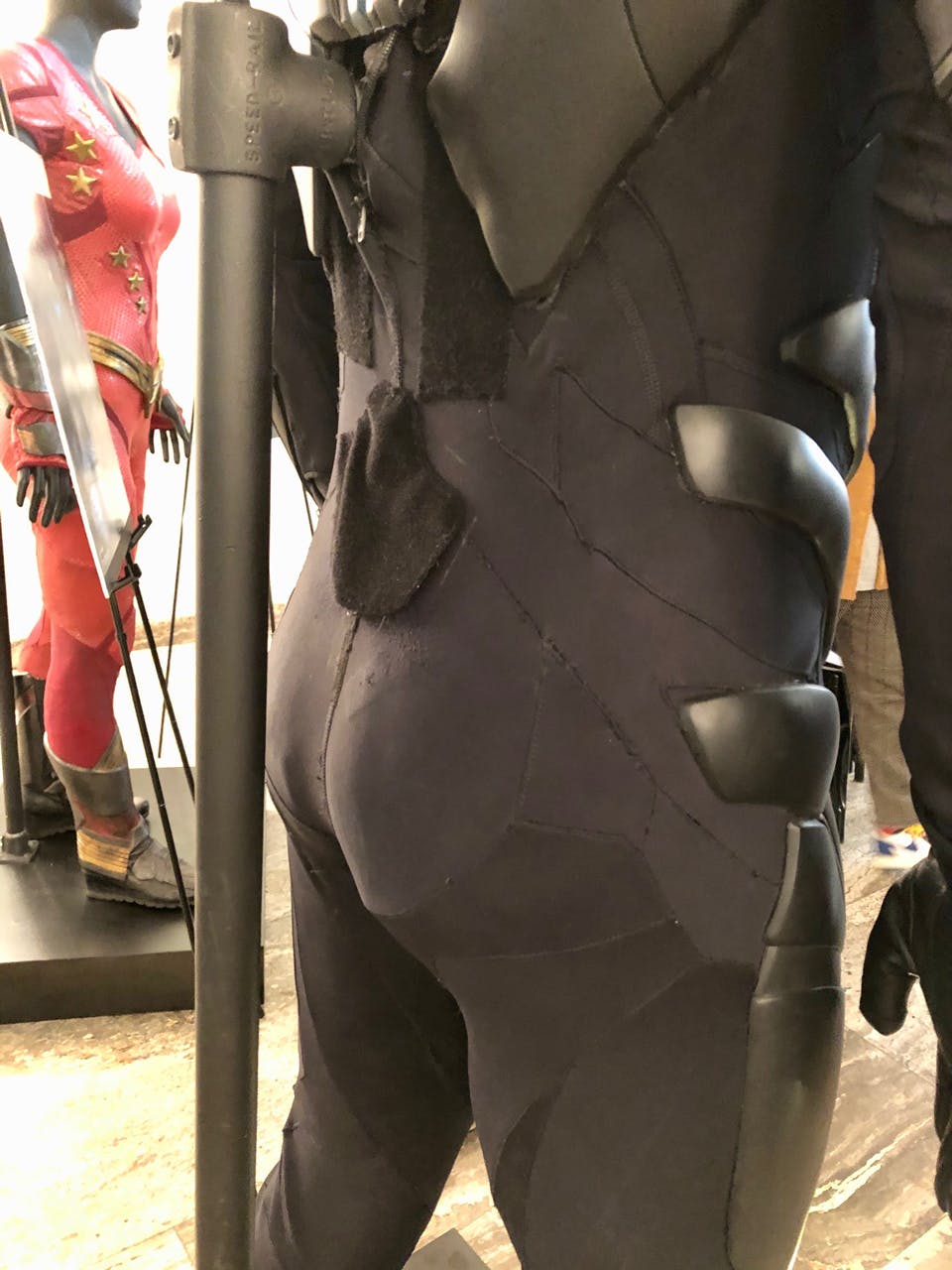 The Titans other costumes were also on full display, including Aqualad, Ravager (AKA Rose Wilson), Jason Todd, Wonder Girl, Hawk, and Dove. All of these suits were designed by Shannon and her team and built by Creative Character Engineering.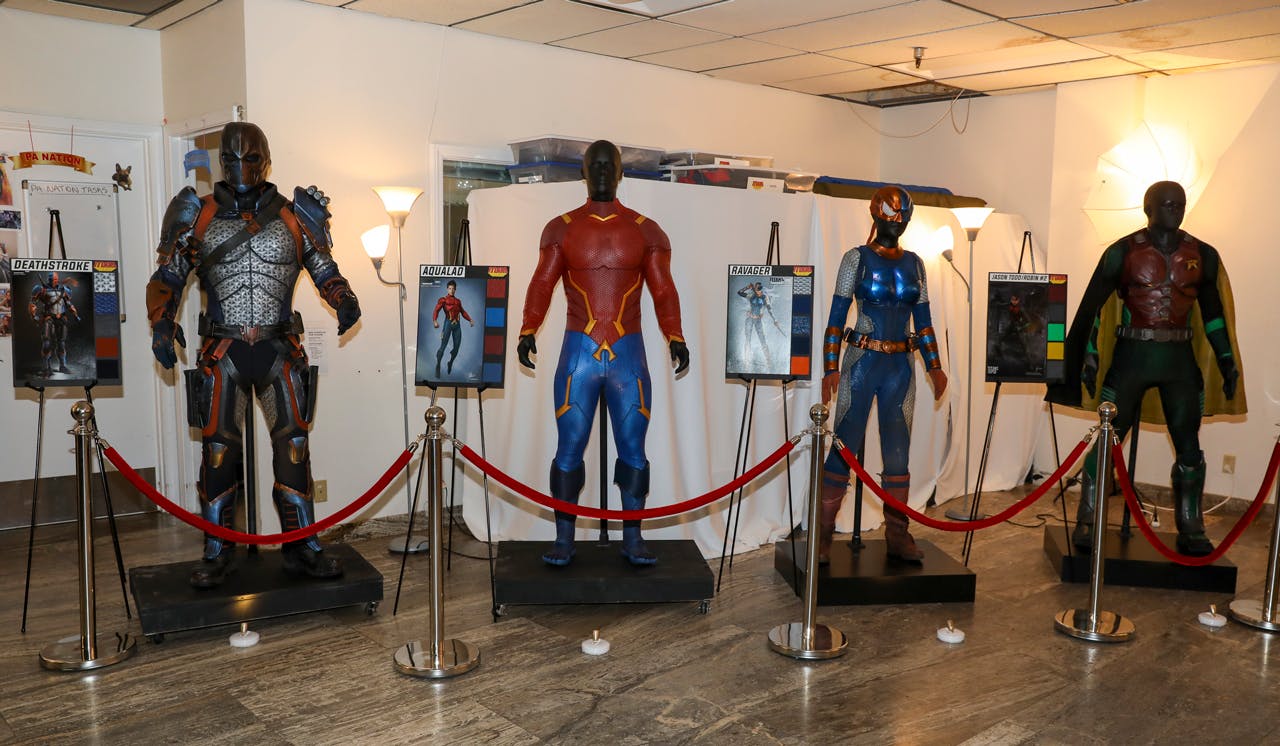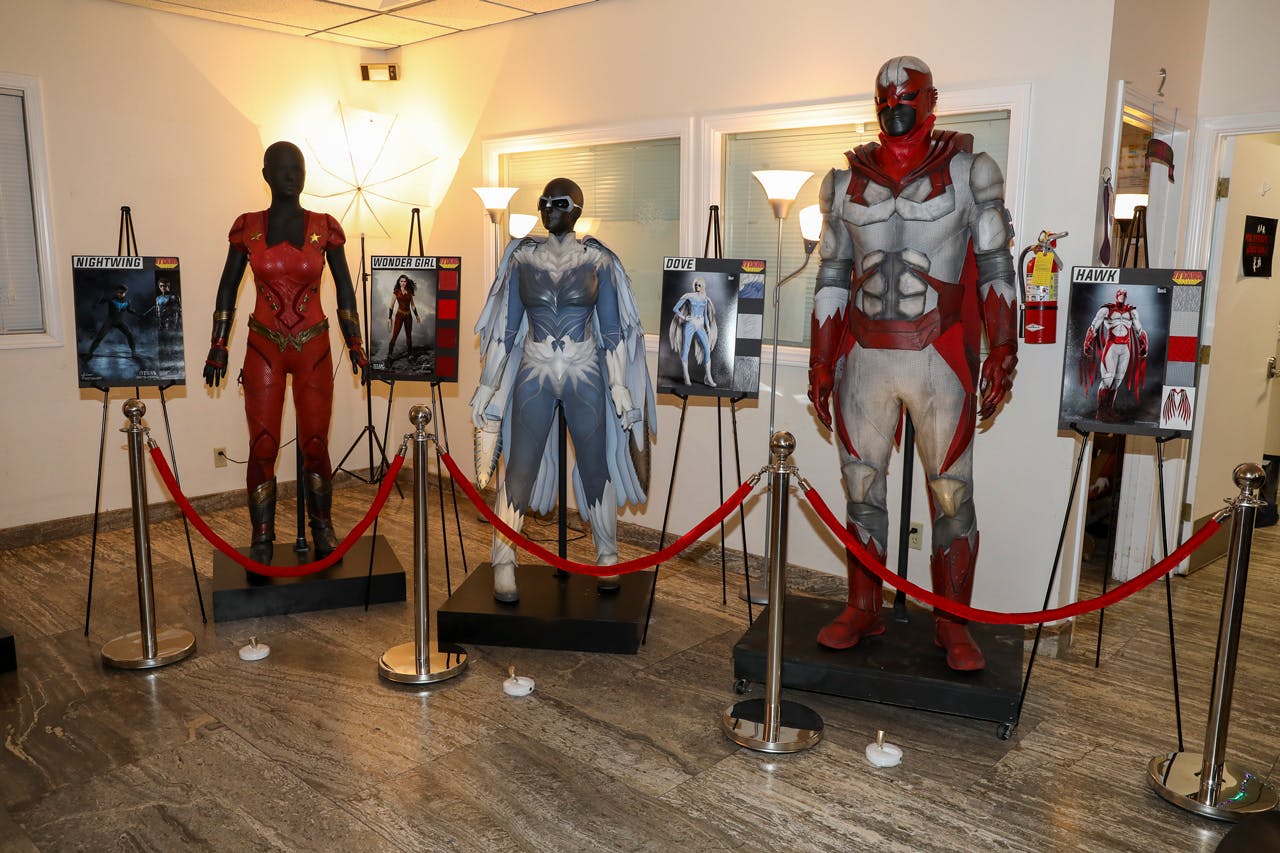 What do you think of the new Nightwing suit? Let us know in our Community!