DC Universe hit New York Comic Con 2019 in style this weekend, and gave all DC fans an unforgettable convention experience at our DCUHQ! Our Members Lounge served as a nerdy clubhouse throughout the con. Here's what went down on the first day it opened, Friday, October 29th...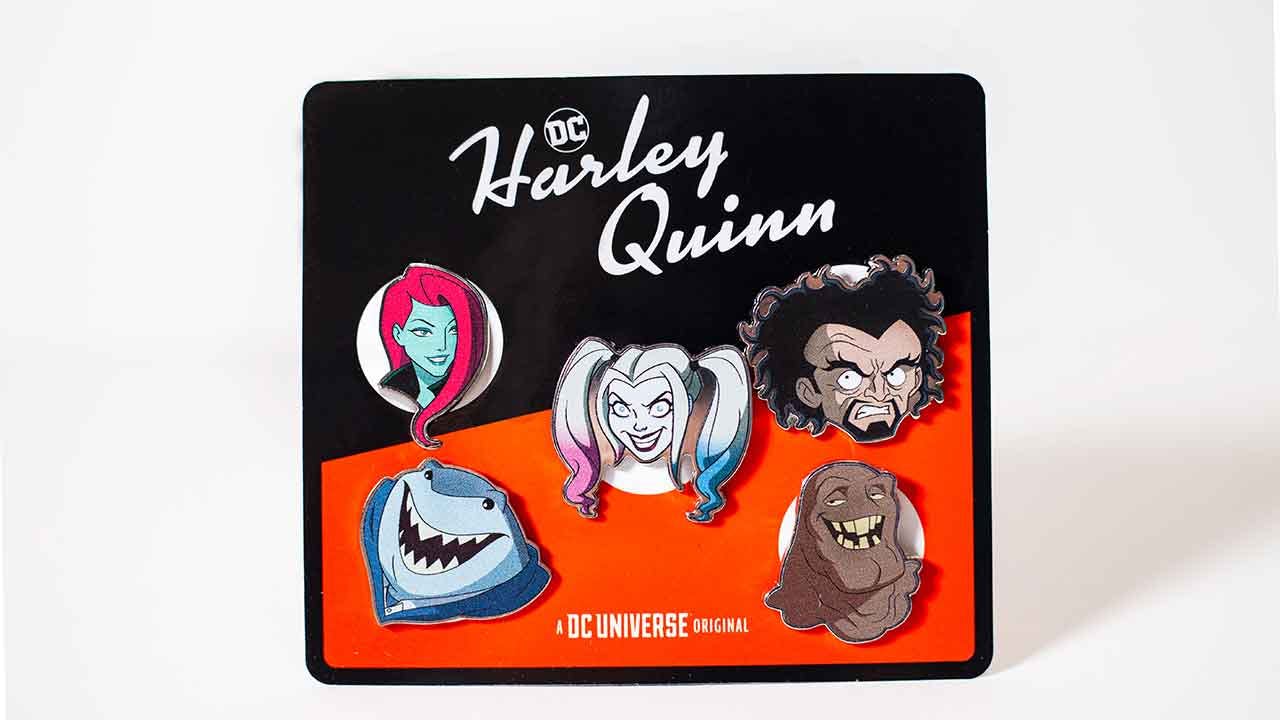 The day began with a free breakfast hosted by Clarke Wolfe of 'DC Daily.' Unlike most celebrity convention experiences, there was no fee for selfies or autographs. This was a friendly get-together with Clarke -- and free food! Our very own writer Alex Jaffe (AKA "The Question") hosted a morning trivia contest, through which some lucky winners were able to snag complete sets of our New York Comic Con exclusive Harley Quinn pins.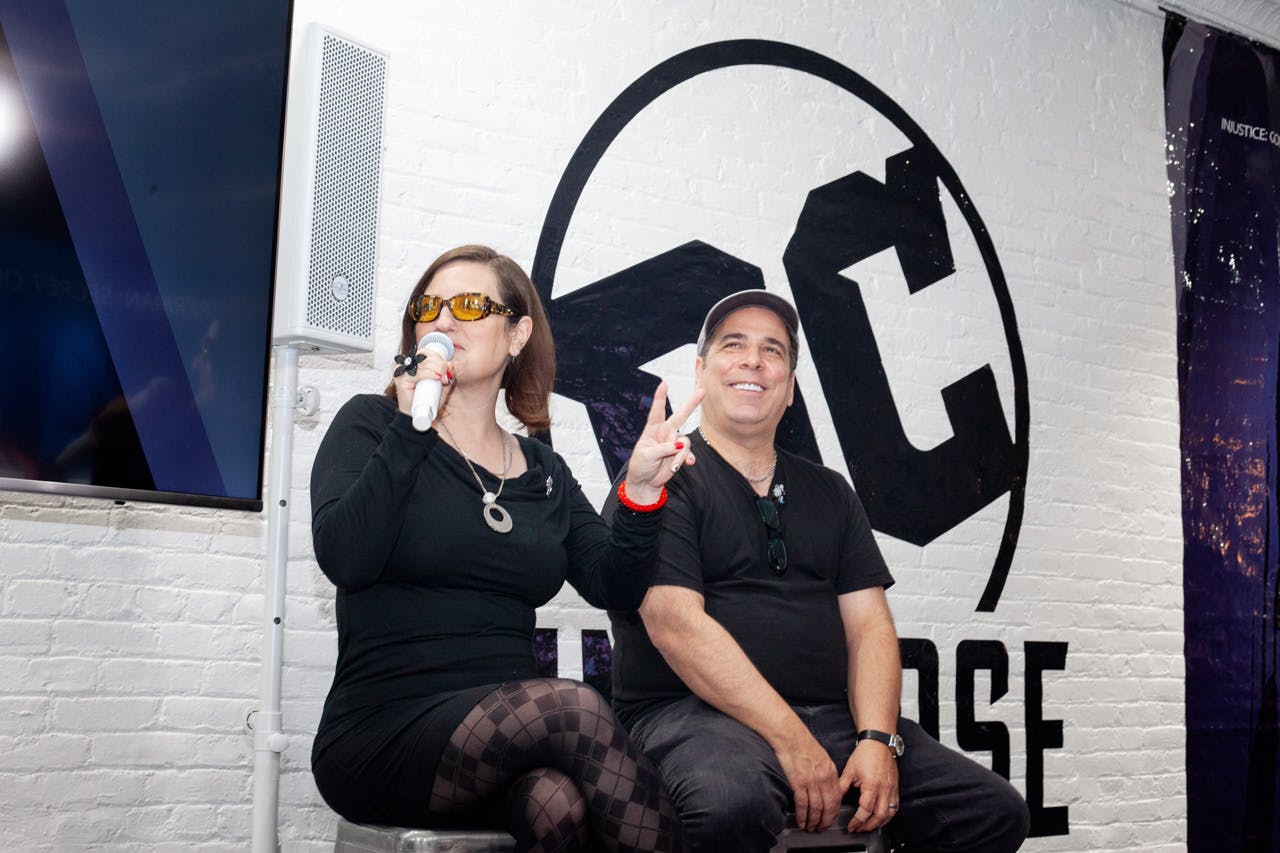 Then husband-and-wife comic creators Amanda Conner and Jimmy Palmiotti showed up at noon for an intimate get-together and Q&A with the fans, moderated by our own Community Manager Jackie Cole. The duo gave us the lowdown on their popular 'Power Girl' comic. We've all heard the jokes about Power Girl's chest, and the duo had their own take on it... "She's Kryptonian, she doesn't have back problems!" Conner laughed. "People just hear it and they have a preconceived notion, thinking they know what she's about. When we were working on 'Power Girl' we actually wrote her that way. All the people in her world, the superheroes and the supervillains, she just had to suffer through that. I thought it was a great way to introduce a character that people look at and have preconceived notions [about]."
Conner and Palmiotti are also known for their critically acclaimed run on 'Harley Quinn,' and the Lady of Lunacy is about to star in her own animated series (hitting DC Universe on November 29th). It turns out Amanda Conner did some concept work for the series. "I did do some character designs and a few scene designs. I'm going to give those guys credit, they really wanted to stay true to the Harley book." If that's the case, it sounds like this series is going to be just as bonkers as the Conner/Palmiotti comic was. Conner clearly thinks so, as she summed up her thoughts by stating, "They did a bang-up job."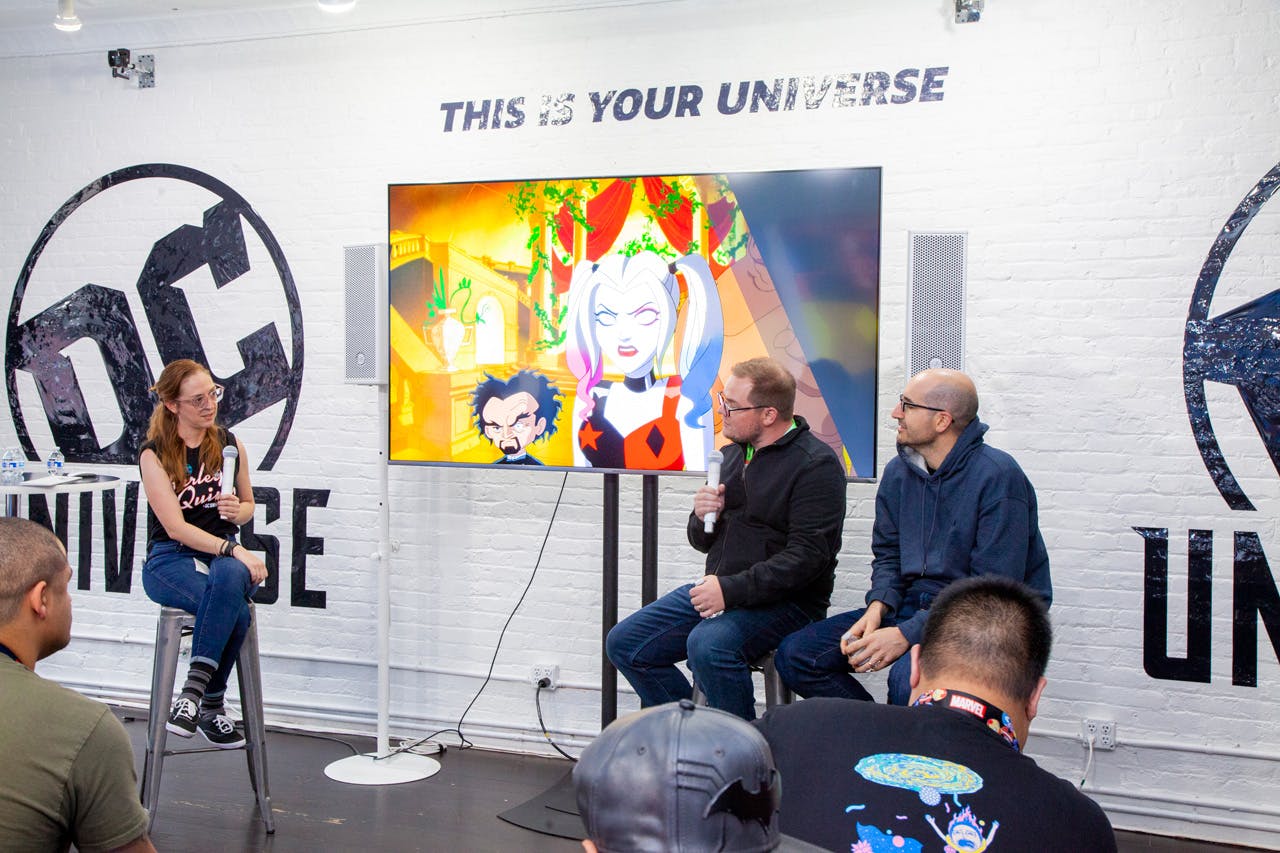 Speaking of 'Harley Quinn'...  We're naturally psyched for the upcoming animated series, and thus thrilled to have Justin Halpern and Patrick Shumacker (the producers of 'Harley Quinn') stop by for a special interview and Q&A on Friday, again moderated by Jackie. If you weren't pumped for the series before, you will be after hearing what they had to say...
"She's a way more interesting character as someone who was the underdog, the oppressed sidekick/jilted girlfriend who is able to self-actualize. She's more than capable of striking out on her own. We've kind of banged this drum that she's Mary Tyler Moore as a killer. That is the spirit of the show. This constant optimist who's a supervillain," Schumaker said.
Harley and Ivy won't be the only stars of the series. The show promises a large supporting cast, and perhaps fan-fave Batman villain Kite Man will finally get a chance to fly! "It's funny to us to think about a character who doesn't have any super powers, and buys a kite and then is like 'I'm a superhero.' That is a lot of unearned confidence. That is inherently to us a funny character," Schumacker said. "Kite Man early on in the series was very representative of the male D-list supervillain who gets way more respect than a potential A-list female supervillain," added Halpern.
Did you make it to DC Universe Headquarters this weekend? Let us know in our Community!