As we move ever closer to the release of director David F. Sandberg's highly anticipated Shazam! movie, it's the perfect time to get to know Billy Batson and his heroic alter ego! And there's no more fun place to start than with the newly remastered live-action Shazam! TV series, which is available exclusively on DC Universe. 
The three-season show ran from 1974 to 1977, and was made shortly after DC licensed the rights to the character known as Captain Marvel. It was the first time the good Captain had been brought to the small screen (having previously appeared in live-action in the 1941 Captain Marvel film serial). Now under the new banner Shazam!, the magic word which stands for the powers of the mythical characters that Billy is imbued with -- Solomon, Hercules, Atlas, Zeus, Achilles, and Mercury.
It's a rad romp that starred Michael Grey as the young hero at the center of the story, and Jackson Bostwick (in season one) as his adult alter ego. (Bostwick was replaced by John Davey in seasons 2 and 3.) It was produced by Filmation, the studio behind He-Man and She-Ra. This was Filmation's first foray into live-action, though the show does have a great animated opening that foreshadowed the Captain Marvel animated show that the studio would later make -- 1982's animated Kid Super Power Hour with Shazam!
In fact, the voices of the animated mythical figures who make up the letters in the word "Shazam" were voiced by none other than Filmation's co-founders, Lou Scheimer and Norm Prescott, along with the '60s Batman himself, Adam West! So if you enjoy the enjoyable camp madness of the classic Batman TV series it's worth noting that it shares a tiny bit of its DNA with Shazam! 
The series -- which aired on Saturday mornings on CBS alongside other children's shows like Scooby-Doo and and fellow DC alum The New Adventures of Batman -- is an interesting look at the cultural trends of the '70s, with each episode following Billy and his companion Mentor (played by veteran character actor Les Tremayne) as they help the folks they encounter and educate the audience on various morals. For example, episode six "The Athlete" focuses on a young woman attempting to get into her high school's all-boys varsity track team and the two young men who try and stop her. The episode is filled with morals. Among them, "Everyone should be given a chance to prove his or her abilities", "Don't put someone down just because they're different from you," "Don't put a girl down just because she's a girl," and "When a person's talents are wasted, it's a loss to all of us." 
Shazam! was one of the first American kids' shows to do this, and it would become a trend for Filmation, which would go on to put PSAs into He-Man and She-Ra. Other studios caught on with moral guidance storylines in shows such as Thundercats and GI Joe. DC would also continue this trend in the second season of Super Friends, with the Wonder Twins' lessons for the young audience in predicaments that would often echo those of Shazam! 
Like many TV adaptations of comic book heroes at the time, the stakes may seem a little low as Billy and Mentor often help children rather than saving the world. But it was inventive storytelling in the face of a low-production budget, and offeres a pleasant juxtaposition to the world-ending stakes of most modern superhero movies. It also seems to be a concern the upcoming Shazam! movie shares, as it appears to focus more on character beats than bombastic threats.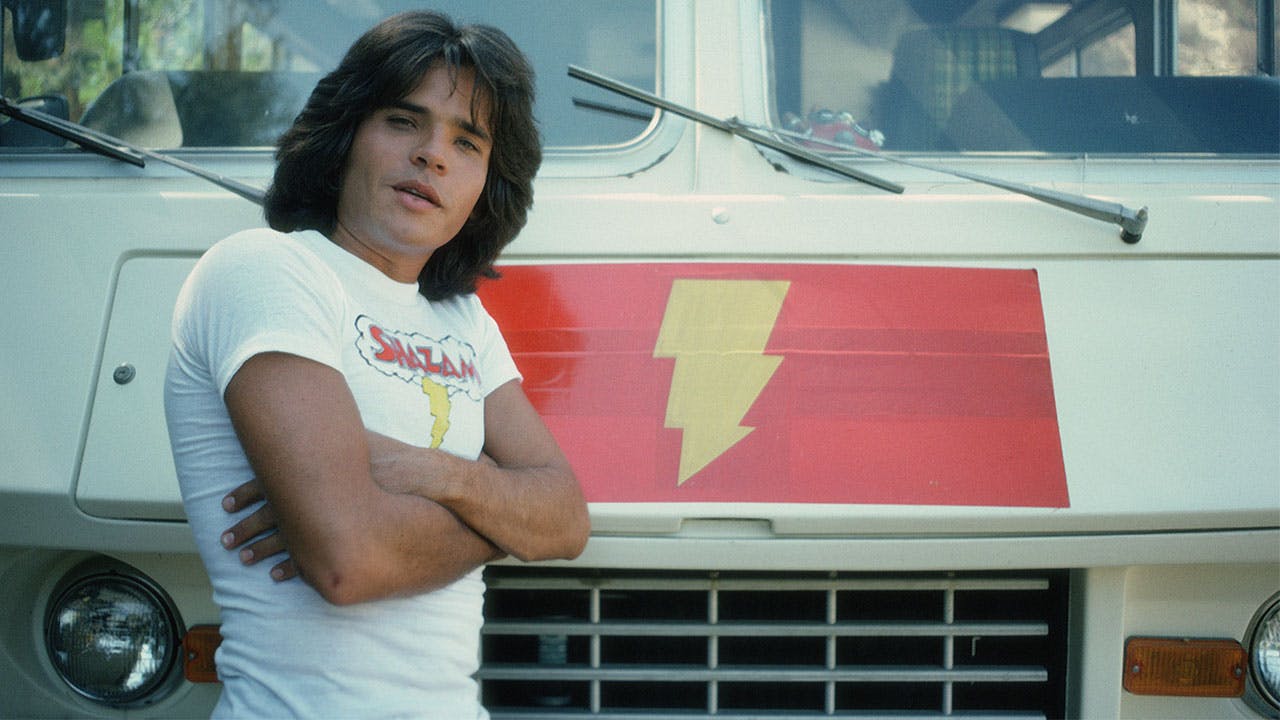 The format of the show -- focusing on Billy and Mentor's travels across small-town America -- might seem familiar to fans of the Incredible Hulk TV series of the late '70s, which featured a similar narrative premise, as it saw Bruce Banner go from little town to little town as he tried to help those in need while not getting angry.
For its second and third seasons, Filmation bundled Shazam! into an hour-long show with another live-action superhero production, Isis (the title star of which was later introduced into DC Comics). Together, they were called The Shazam/Isis Hour. While the Shazam! series has its own trailblazing legacy, Isis became the first female-led live-action superhero series on American television, beating the live-action Wonder Woman to the small screen by several months.
The Wonder Woman series is available to DC Universe subscribers alongside Shazam!, so you can catch up on both of these iconic DC TV show right now on DC Universe!
Are you a Shazam! fan? Let us know in our Community!