What's that hiding in your closet? It's not a scary monster -- it's DC's Digital Library of over 20,000 comics! The DC Universe is more than just super heroes. So if you're looking to explore the world beyond capes and spandex, make sure you bring a flashlight. Because things can get pretty spooky...
Many of you are probably familiar with the story of Cain and Abel, but we'll bet you've never seen me this versions of the biblical brothers... In the DC Universe, each brother hosted their own horror anthology book; with Cain headlining House of Mystery and Abel introducing House of Secrets. Mystery began in 1951, with Secrets following shortly behind in 1956. Both of them were the latest salvo in the horror comics craze, joining classic titles like Tales from the Crypt and Vault of Horror. Once the anti-horror backlash began, however, the two titles switched their focus to science fiction and fantasy; with the Martian Manhunter finding a home in the House of Mystery and Eclipso making his introduction in House of Secrets.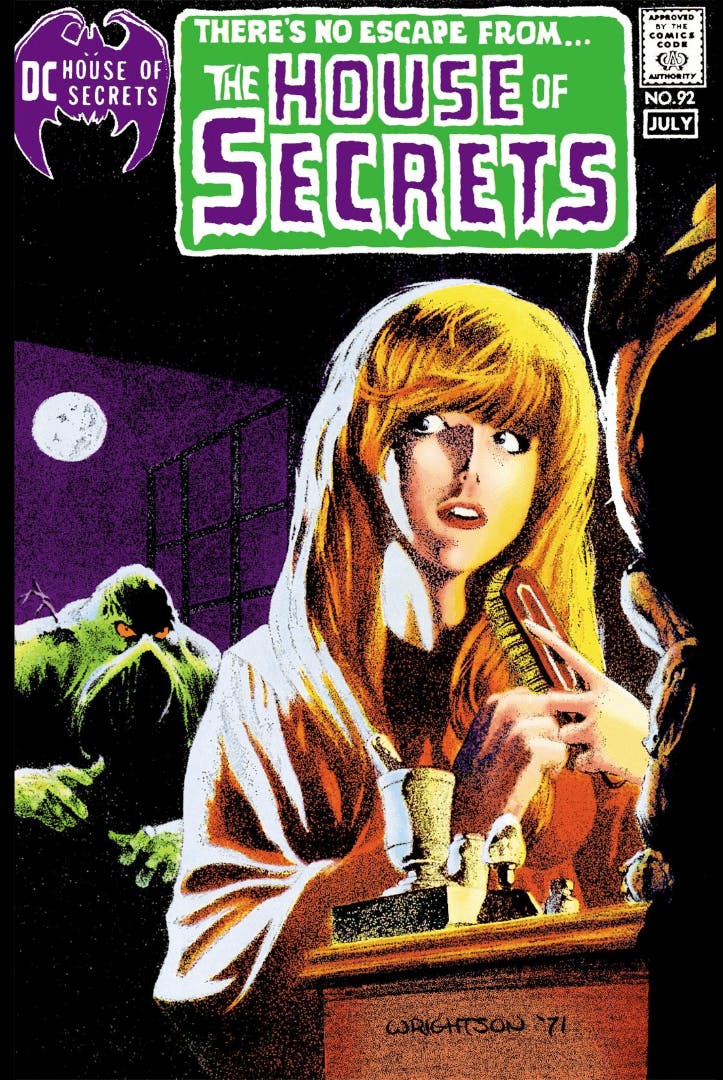 Thankfully, you can't keep a good ghoul down, and horror made a comeback in the late 1960s. Both Houses returned to their chilling roots, and no matter which house readers chose, they were guaranteed a fright in every panel. House of Secrets most famous story was found in issue #92, which introduced the monstrous and mossy anti-hero Swamp Thing. Yet there were plenty of chilling stories from beyond the swamp, like issue #94 which features a deadly serum that can turn an ordinary man to a mindless stranger or issue #97, which presents the dangers of using black magic. Try any one of these stories the next time you're around a campfire.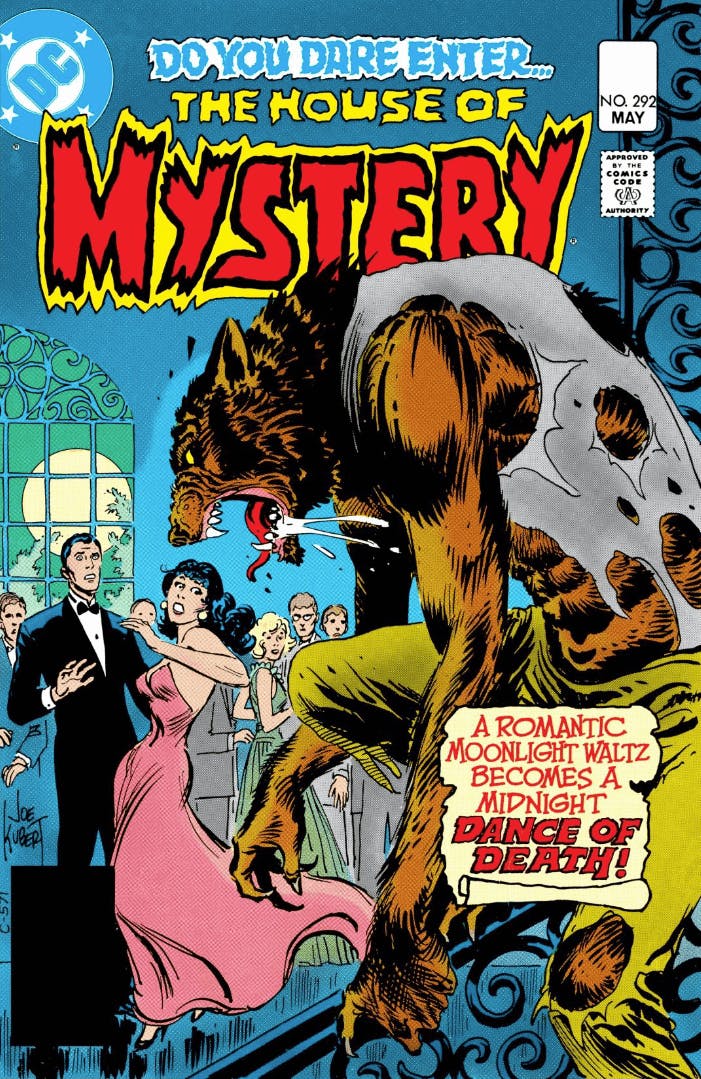 You should also sample House of Mystery, or Cain might get jealous. Cain isn't the type of person you want to upset….trust us. You might try issue #294, featuring a chilling tale of a monster that appears whenever the lights go out, or issue #296, where a doctor discovers his patient is a witch. House of Mystery #290 introduced Andrew Bennett, a vampire who struggled to control his bloodlust. After House of Mystery closed its doors, Andrew terrified readers in his own title I, Vampire (the titular paraphrased precursor to iZombie).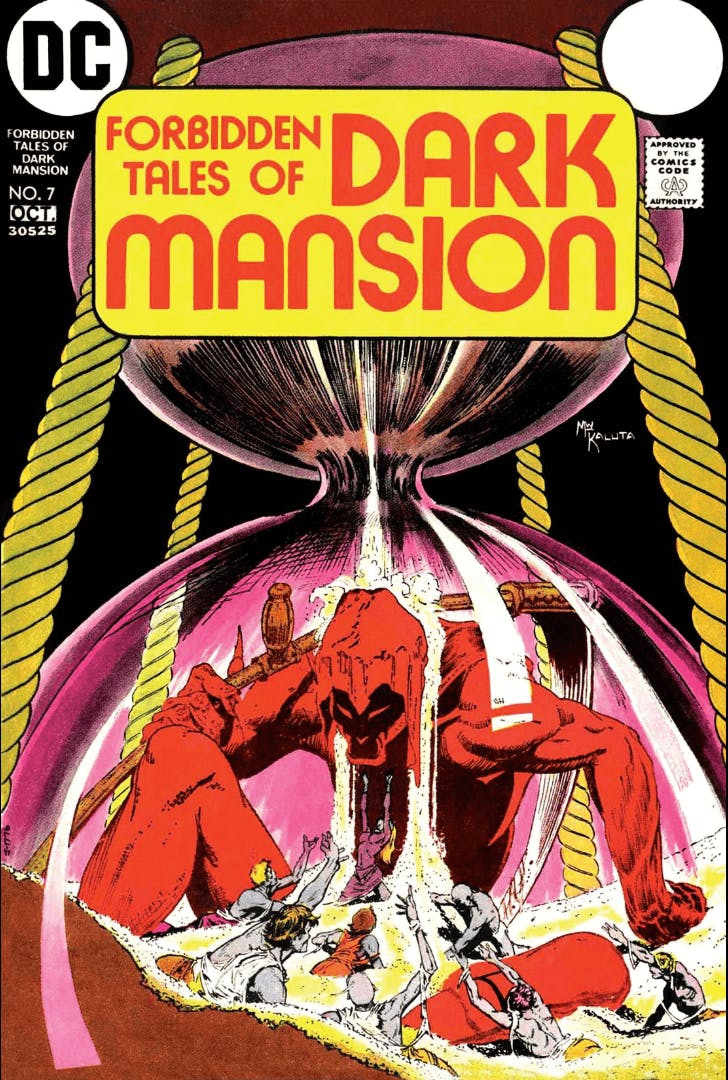 With horror experiencing a resurgence, Forbidden Tales of Dark Mansion was the next piece of spooky real estate to be come from DC. Originally published as The Dark Mansion of Forbidden Love, Mansion is an anthology series featuring short stories with a horror twist. The series featured work from comic legends such as Denny O'Neil, Jack Kirby, Joe Orlando, and E. Nelson Bridwell. Each tale was introduced by Charity, a witchy-looking female host. Her appearance was frightening, and her stories were even scarier.  We'd recommend checking out issue #12, which features the story of a pirate haunted by a princess he's murdered. If you're in the mood for something festive, issue #15 features a Santa Claus killer. If those tales aren't too disturbing for you, there's plenty of other grim stories in the books on DC Universe.
The hosts for these anthologies didn't disappear when their books ended. Charity creeped her way into the pages of Starman, while Cain and Abel resurfaced in Swamp Thing. If you're wondering what the difference is between House of Secrets and House of Mystery, the question is answered in 1985's Swamp Thing #33 in a blood-curdling conversation that only one brother walks away from. Some of these characters could also be found in the pages of Neil Gaiman's Sandman. The Vertigo imprint became a second home for the former horror hosts, like the witch sisters Cynthia, Midred and Morded, who'd hosted the anthology title The Witching Hour . Even the houses themselves had an afterlife once their eponymous series ended, with the House of Secrets serving as the base of operations for the Secret Six in the mid-2000s, and the House of Mystery acting as the Justice League Dark's HQ.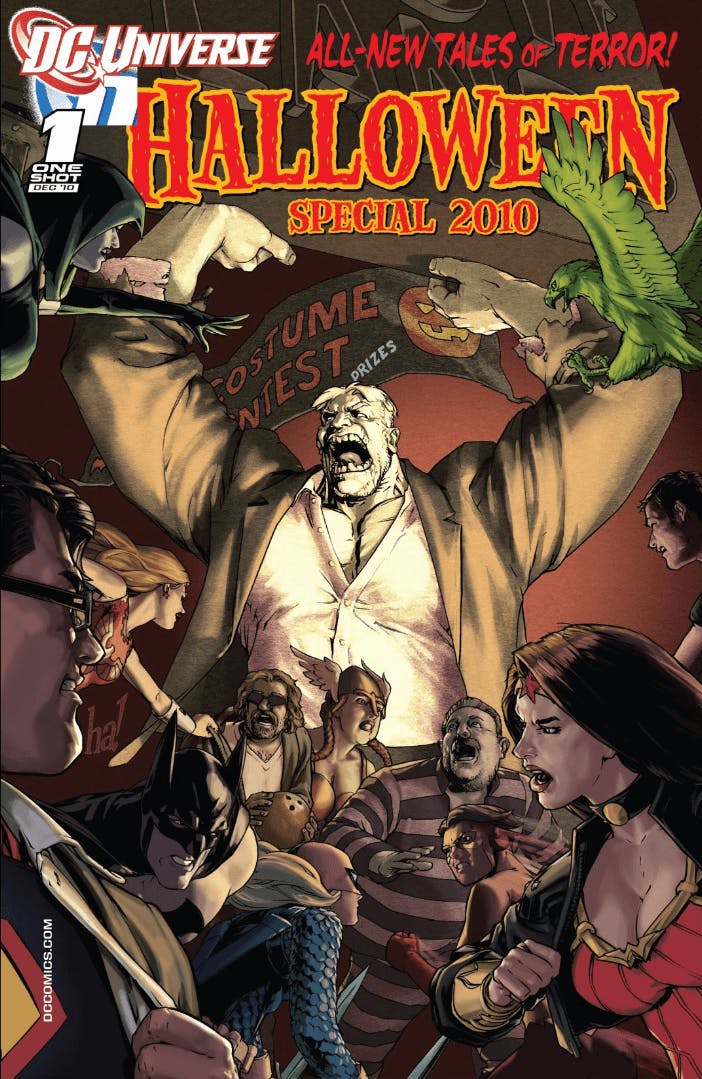 Even the characters from Wildstorm weren't immune to the effects of horror. In 1997 the characters took on elements of the supernatural in the Wildstorm Halloween Special. From 2008 to 2010, the super heroes of the DC Universe joined the tradition with their own annual DCU Halloween Special. Check out the 2009 edition if you've ever wondered how Halloween is celebrated on Bizarroworld... The spirit of these specials was continued with the 2017 one-shot DC House of Horror, a collection of tales with our familiar DC Universe heroes with a twist of terror.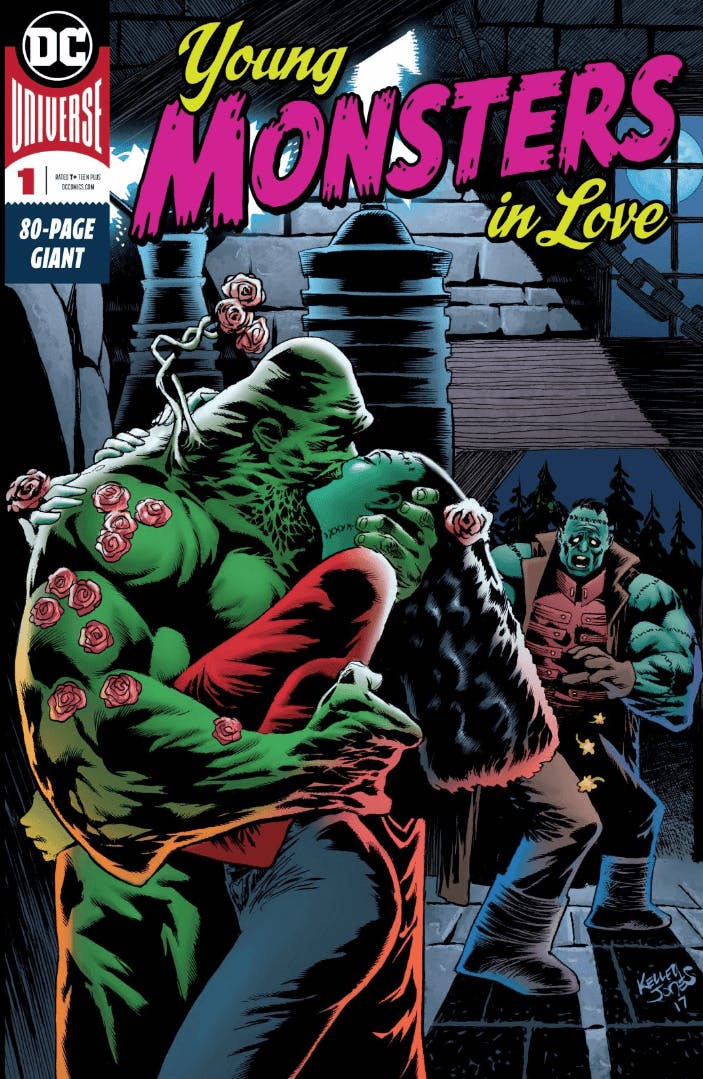 At this point, you might be hiding under your sheets from the monsters of the DC Universe. Worry not -- the 2018 one-shot Young Monsters In Love, humanizes the monsters a bit, as they deal with the trials and tribulations that come with relationships. The book features some of the freakier creatures of the DC Universe, like Man-Bat and Solomon Grundy, but be warned -- at the end of the day these are still monsters, so don't expect happy endings...
As you can see, the DC Universe is more than crime-fighters and super-villains. Like every place, it has its own dark and unexplored corners. So next time you're looking for some bedside reading, light a candle, lock your doors, and enjoy the world of DC horror!
DISCLAIMER: DC Universe is not responsible for loss of sleep when our comics scare you.
What is your favorite scary comic? Let us know in our Community