Tom King is going from Gotham City to New Genesis. The longtime Batman scribe was just announced by New Gods director Ava DuVernay via Twitter as her co-writer of the comic film adaptation. The New Gods comics, created by legendary writer-artist Jack Kirby, told the story of twin planets -- heavenly New Genesis and hellish Apokolips -- that came into being after the old gods perished. Blessed with immortality and metahuman abilities, the New Gods include such characters as Darkseid, Orion, Granny Goodness, and Mister Miracle.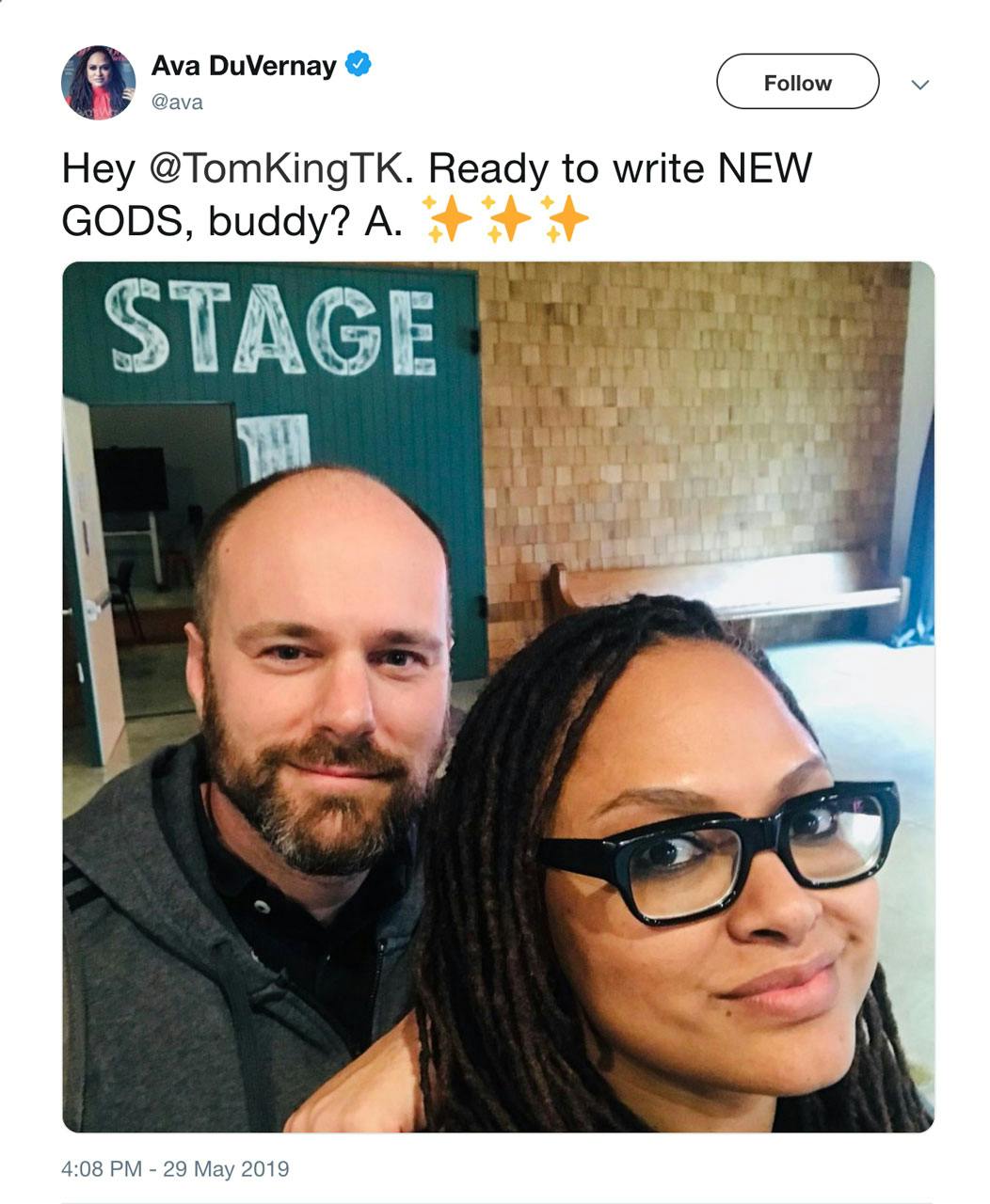 This is not, however, Tom King's first brush with the characters, having written the Eisner Award-winning limited series Mister Miracle, featuring the New Genesis-born title character and his Apokolips-born wife Big Barda (both of whom are pictured above).
A release date hasn't been announced yet for the big screen New Gods, so stay tuned for more news. And if you want to start your New Gods reading now, check out these titles on DC Universe...
Are you looking forward to the New Gods movie? Let us know in our Community!