Running out of room for collectibles in your Batcave? It might be time to start thinking small... Manufactured by Hot Toys and sold and distributed by Sideshow Collectibles, the Batman: Arkham Knight Armory Minature is perfect for Batfans whose collections are growing a tad too big.
Inspired by the Batsuit Chamber seen in the Batman: Arkham Knight video game (as well as the Batman: Arkham Knight comic), this mini armory set features six suits in customized LED-lit cases that can be rearranged in various display combinations. The suits are: Batman, Batman Beyond Suit, 1989 Movie Suit, 2008 Movie Suit, Arkham Knight (introduced to DC continuity in Detective Comics #1000), and Deathstroke.   
Here are some additonal exclusive photos of the set, taken by action figure photographer extraordinaire Scott Palmer...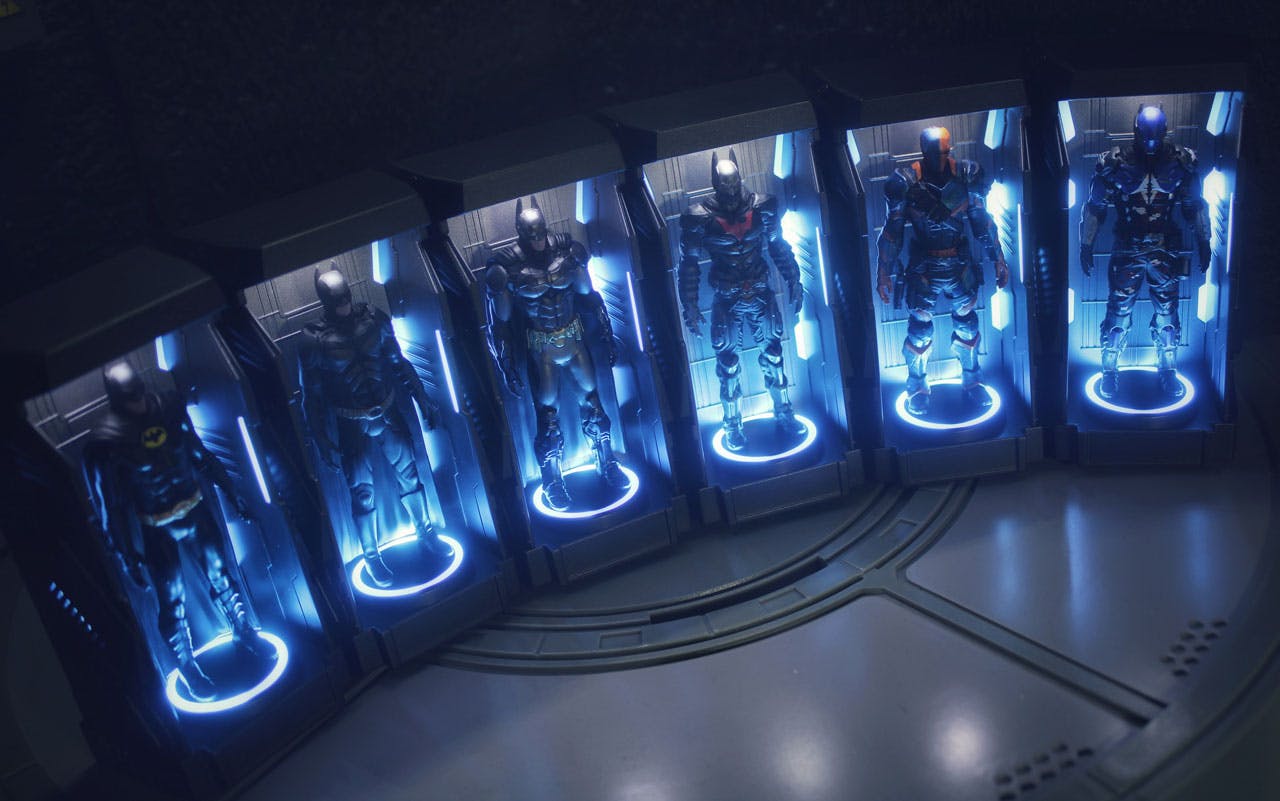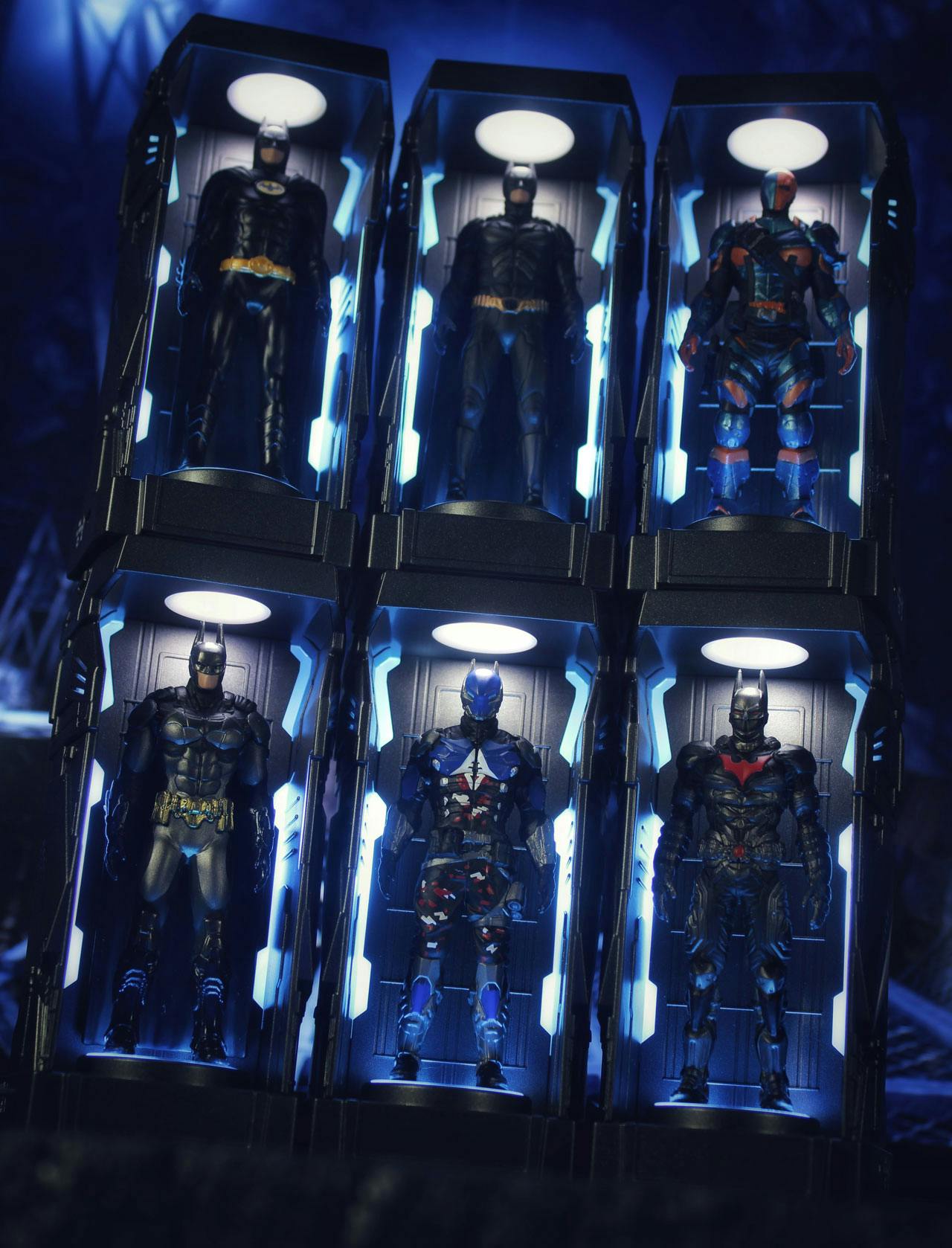 "Hot Toys has once again done an incredible job on this beautiful piece," says Scott. "Arkham Knight is my favourite Batman game, and I was instantly blown away by how cool and accurate the suits are. The suit chamber is incredibly photogenic and has such stunning lighting built in. It's a must have for all Arkhamverse fans!"
For more on the Batman: Arkham Knight Armory Minature check out the full details and specs on Sideshow.com.
What's your favorite Batman collectible? Let us know in our Community!