Have you been watching DC Universe's Harley Quinn animated series? Gotham is under turmoil as Batman's biggest villains take over the city in the aftermath of Harley's Joker takedown and the disappearance of the Caped Crusader. In times like these, the city needs a hero! Luckily for the citizens of Gotham, in the show's latest episode "Riddle U," Barbara Gordon makes her first appearance on the show -- donning the Batgirl costume to fill the void left by Batman's absence. To celebrate Barbara's arrival on the show, let's take a look back at her best origin stories, on both page and screen.   
FIRST IMPRESSIONS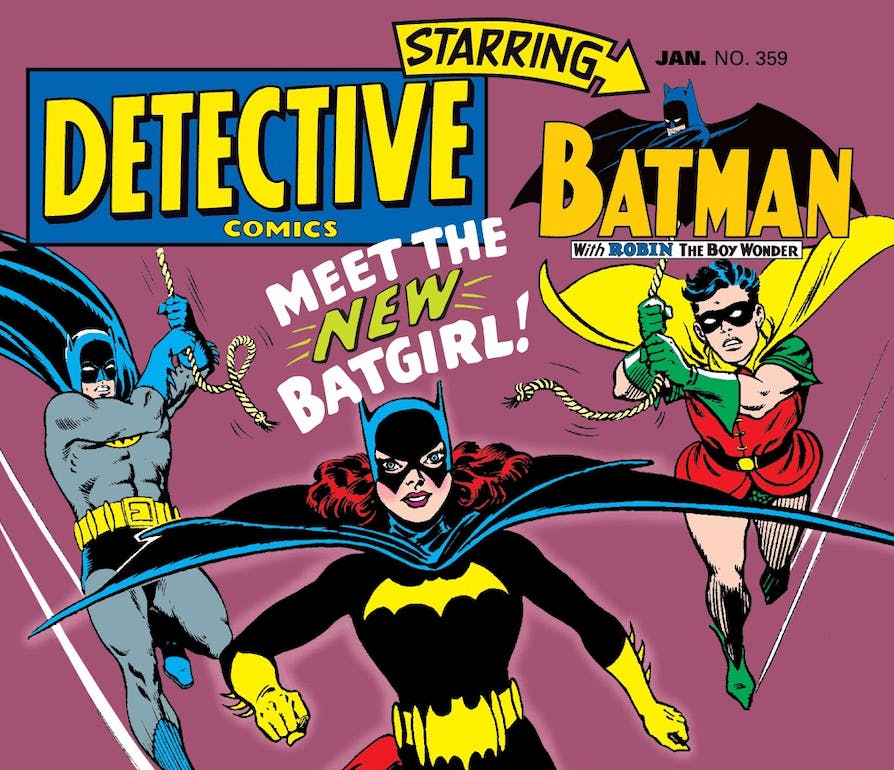 Where to Read It: Detective Comics #359
What's an article about Barbara's origin story without her version of Batgirl's first appearance in comic books? The issue opens up with Jim Gordon's daughter stitching her own Bat costume for the Policeman's Masquerade Ball, but on her way to the party she sees Bruce Wayne being attacked by Killer Moth. This leads her down the path of super heroics, even teaming up with Batman and Robin, as she becomes Batgirl. She practically stumbles into the role, but embraces the name to remind her peers that Barbara Gordon should never be underestimated.
MAKING IT PERSONAL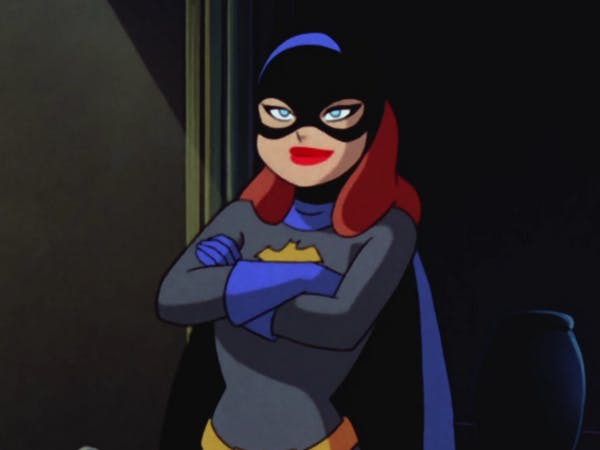 Where to Watch It: Batman: The Animated Series, "Shadow of the Bat" Part 1 and Part 2
Batman: The Animated Series reimagined Barbara Gordon's origin story for a new generation of Bat fans by adding an extra layer of drama. Things get personal when Commissioner Gordon is arrested on charges of corruption, pushing Barbara to take things into her own hands and create the persona of Batgirl. At first, Robin and Batman are not happy with Barbara using the Bat symbol without Batman's consent. But they warm up to the idea by the end of this classic two-part story.   
THE GYMNAST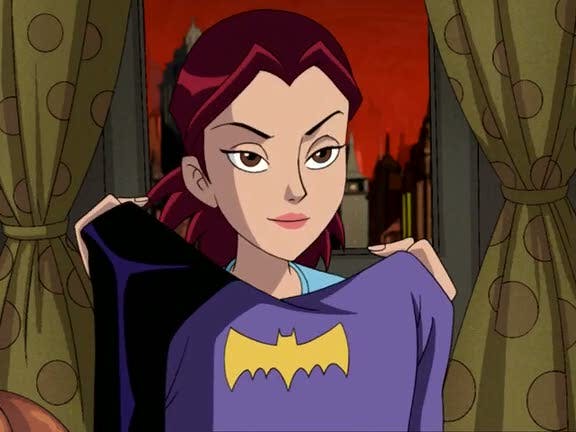 Where to Watch It: The Batman, "Batgirl Begins" Part 1 and Part 2
Following the Paul Dini/Bruce Timm era of Batman in BTAS, came the show's anime-styled successor – The Batman. In Season 3 the show reintroduced Batgirl to the fold, with a version of the character that truly showcased Barbara's spunk and determination. Barbara goes up against one of Batman's most formidable foes, who in this version is actually one of Barbara's friends, Poison Ivy. Barbara, using her gymnastic skills, tries saving Pamela from the dark side, which leads to her becoming Batgirl.
YEAR ONE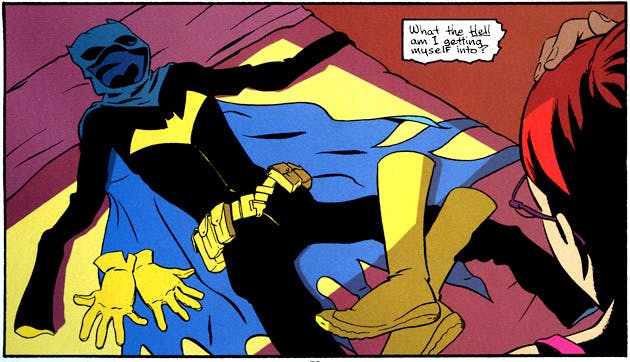 Where to Read It: Batgirl: Year One #1-9
Not tied to a flagship Batman title, Batgirl: Year One truly allowed Barbara's origin story to be her own. All Barbara wants is to become a cop like her father. But Commissioner Gordon is too overprotective to allow his daughter to put herself in danger. So Barbara decides to take a less conventional route and becomes a vigilante. The nine issues give the creative team enough room to truly delve into Barbara's journey into becoming a hero, and is the most purely character-driven origin of the character to date.       
PLAIN OLD BARBARA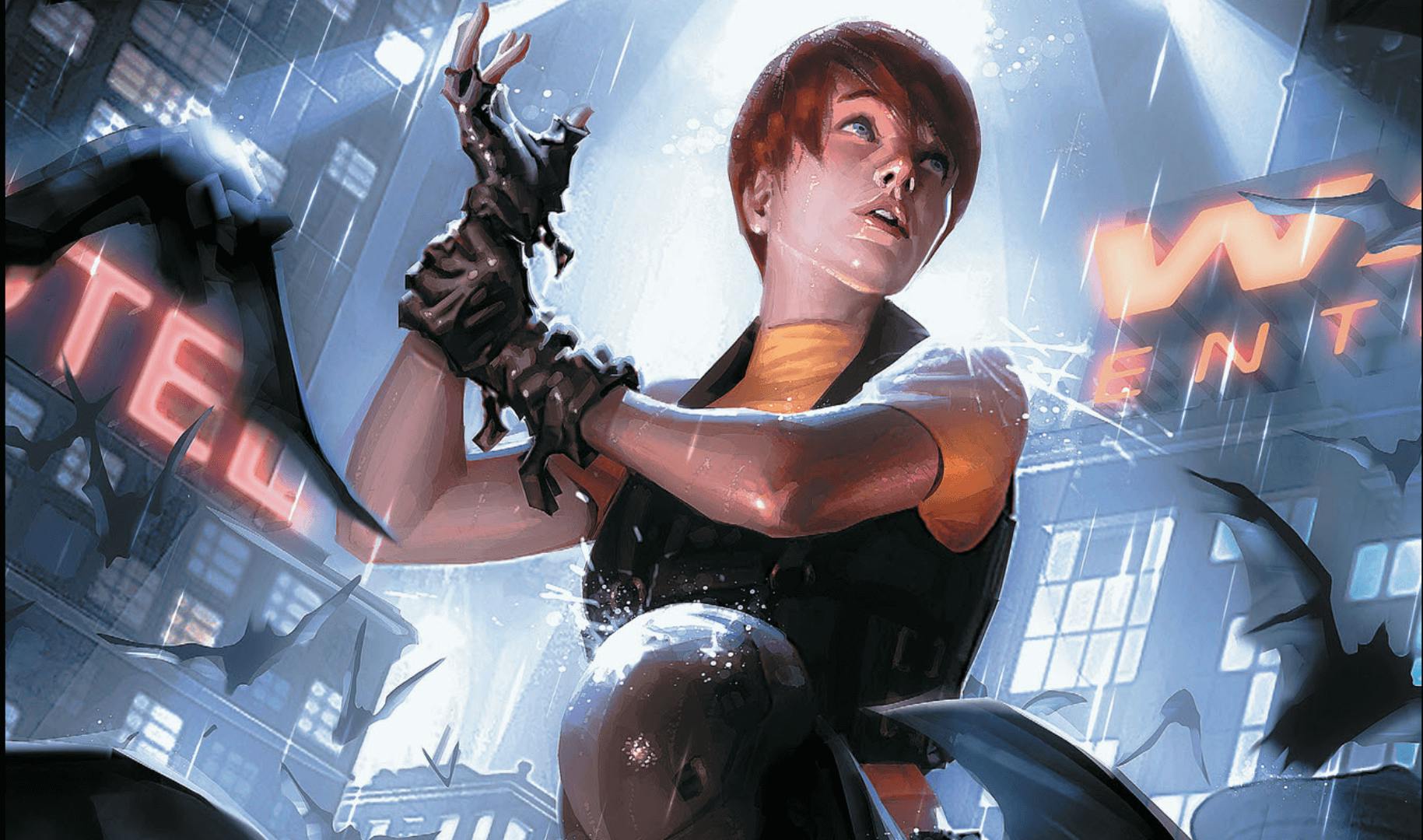 Where to Read It: Batgirl #25 (2013)
Tying into the events of Scott Snyder and Greg Capullo's "Zero Year," Gail Simone took readers back in time to before Barbara Gordon was Batgirl. Unlike the previous entries, Batgirl #25 showed that Barbara Gordon doesn't need a cape and cowl to be a hero. She helped the citizens of Gotham as plain, old Barbara Gordon. Her acts of courage to help people, despite her fear, pushed her to find her inner Batgirl.
What's your favorite Batgirl origin story? Talk about it in our Community!