Happy New Year, Gothamites -- and welcome back to another edition of Batfan Friday, our weekly rundown of all the news in the Caped Crusader's world. Batman and his allies are starting off 2019 with a great big bang! Let's see what they've been up to... 
WARNING: SPOILERS AHEAD!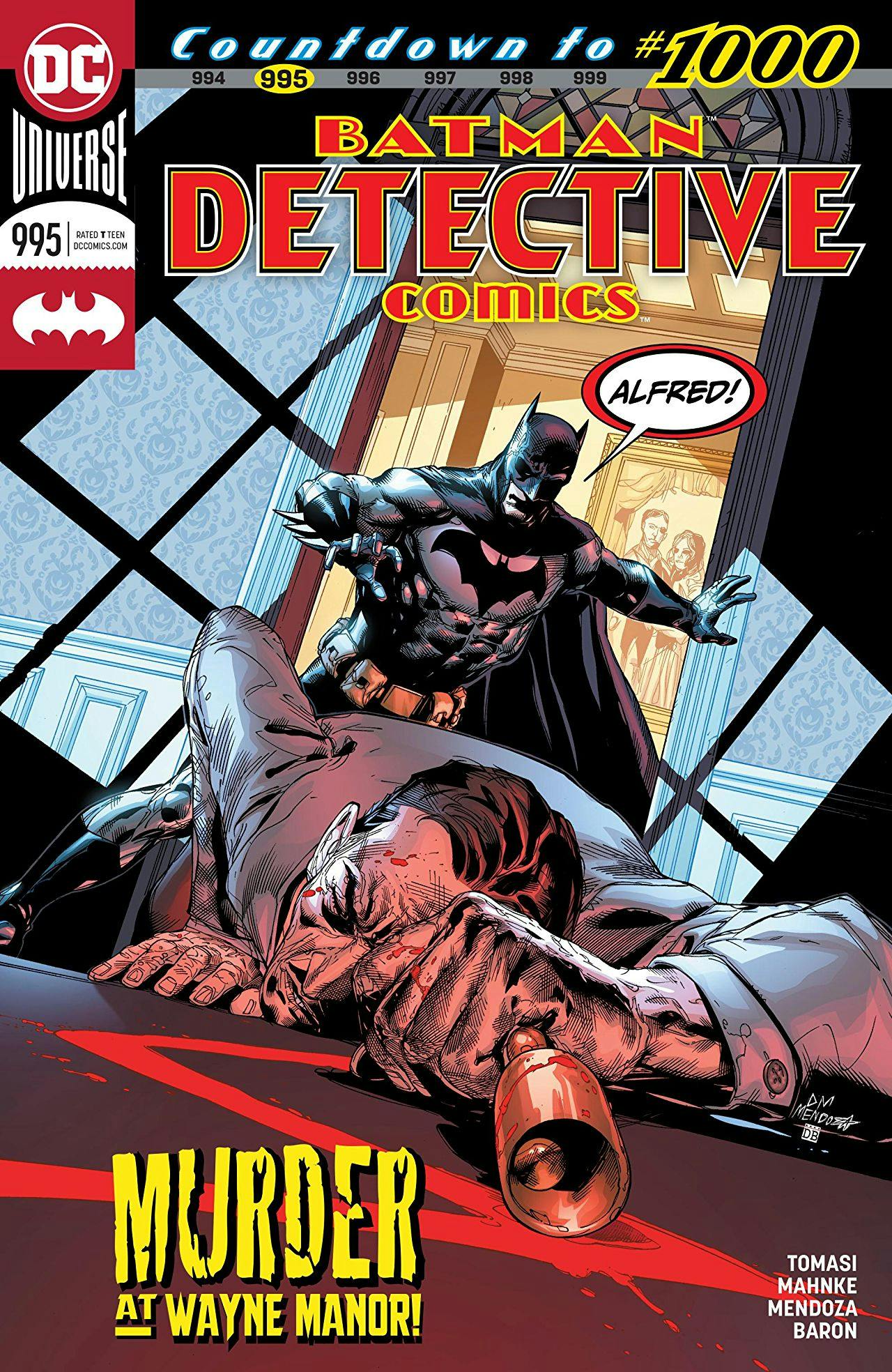 Things take a turn for the worst in Detective Comics #995 (written by Peter J. Tomasi and penciled by Doug Mahnke). Batman and Alfred attempt to cure Leslie Tompkins from her Joker gas poisoning, but are unable to save her life. Bruce is devastated as he's forced to cope with the fact that he couldn't save the woman who's been a second mother to him. There isn't much time to grieve though, as someone dressed up like Zorro wounds Alfred! Can things get any worse for the Dark Knight?! 
Alliances are formed, and friendships are tested in Heroes in Crisis #4 (written by Tom King and penciled by Clay Mann). Batgirl joins in the hunt for Harley Quinn, who is the number one suspect in the Sanctuary murders; and Barbara winds up getting through to Harley by using compassion instead of fists. Meanwhile, Batman has a tense meeting with Wonder Woman and Superman in the Batcave. Superman reveals that someone has been leaking the Sanctuary's therapy videos to Lois and she's choosing to go forward in publishing them. Yikes!
Political discourse causes tension for the Gordon family in Batgirl #30 (written by Mairghread Scott and penciled by Paul Pelletier). Gotham's congressional race is heating up, and Barbara finds herself supporting a different candidate from her father, causing the two to have some harsh words. When Barbara goes to volunteer at Ms. Alejo's office, she's shocked when one of the other staffers is none other than Jason Bard, a former cop who once framed her father for murder. Awkward! 
The Joker continues to cause chaos for the Gotham of tomorrow in Batman Beyond #27 (written by Dan Jurgens and penciled by Brett Booth). Taking a break from his search for the Clown Prince of Crime, Terry McGinnis tries to reconnect with Melanie. Before Terry and Melanie get a chance to define their relationship once and for all, they're interrupted by Robin, calling his partner to action against the Joker's new Throwback gang. The issue ends with Batman about to go up against Joker's cyborg hybrid known as Joker Beyond!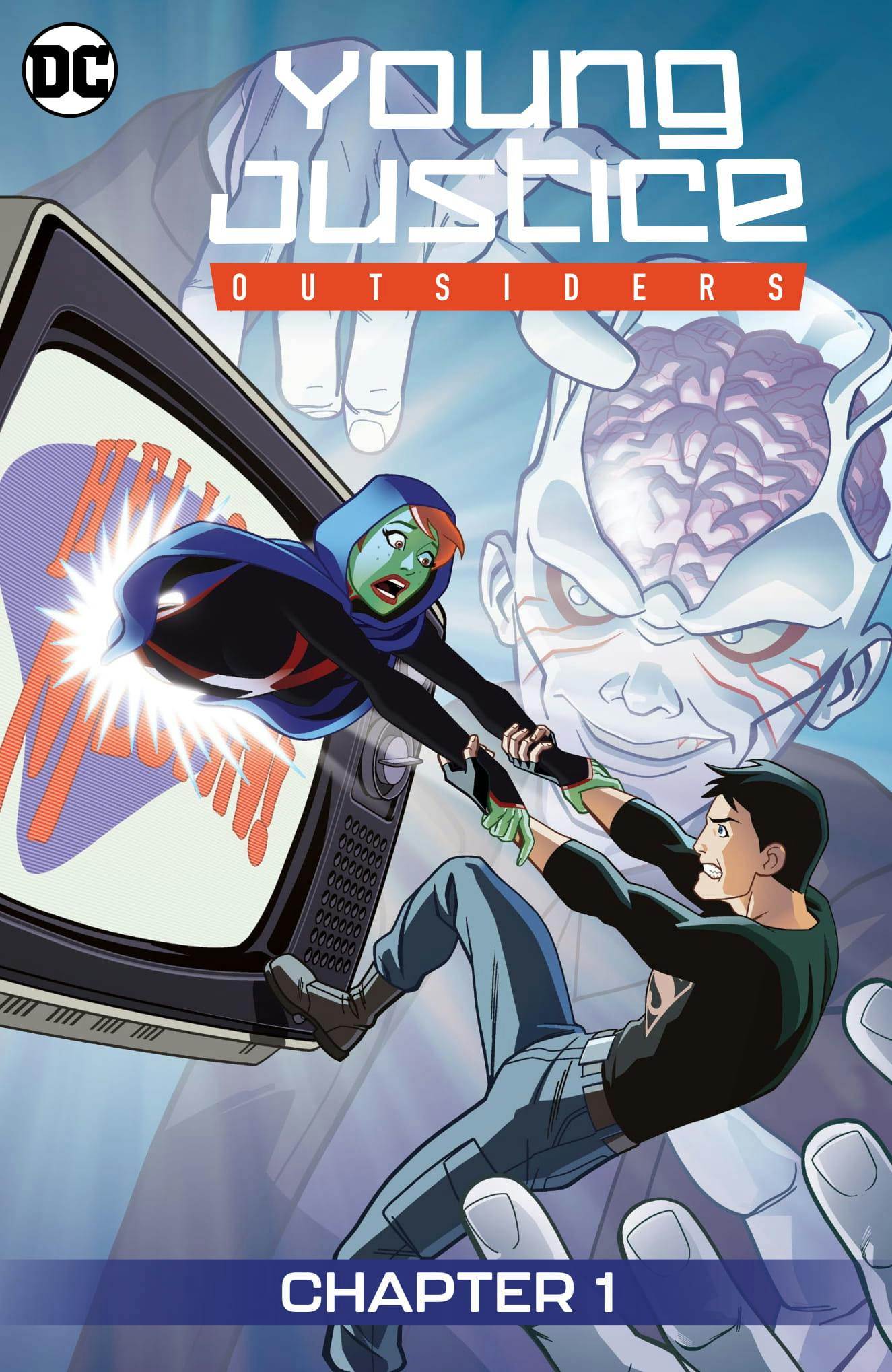 This week, DC Universe subscribers were treated to an exclusive digital Young Justice: Outsiders prequel comic (written by producer Greg Weisman and penciled by Christopher Jones). In this new adventure, which shows fans what happened between seasons 2 and 3 of the fan-favorite show, Batgirl joins Superboy, Miss Martian, and Beast Boy on an undercover search for Psimon. Their search takes them to a classic movie festival, where hilarity ensues as Psimon transports Megan, Conner, and Gar into the world of "Hello Megan"!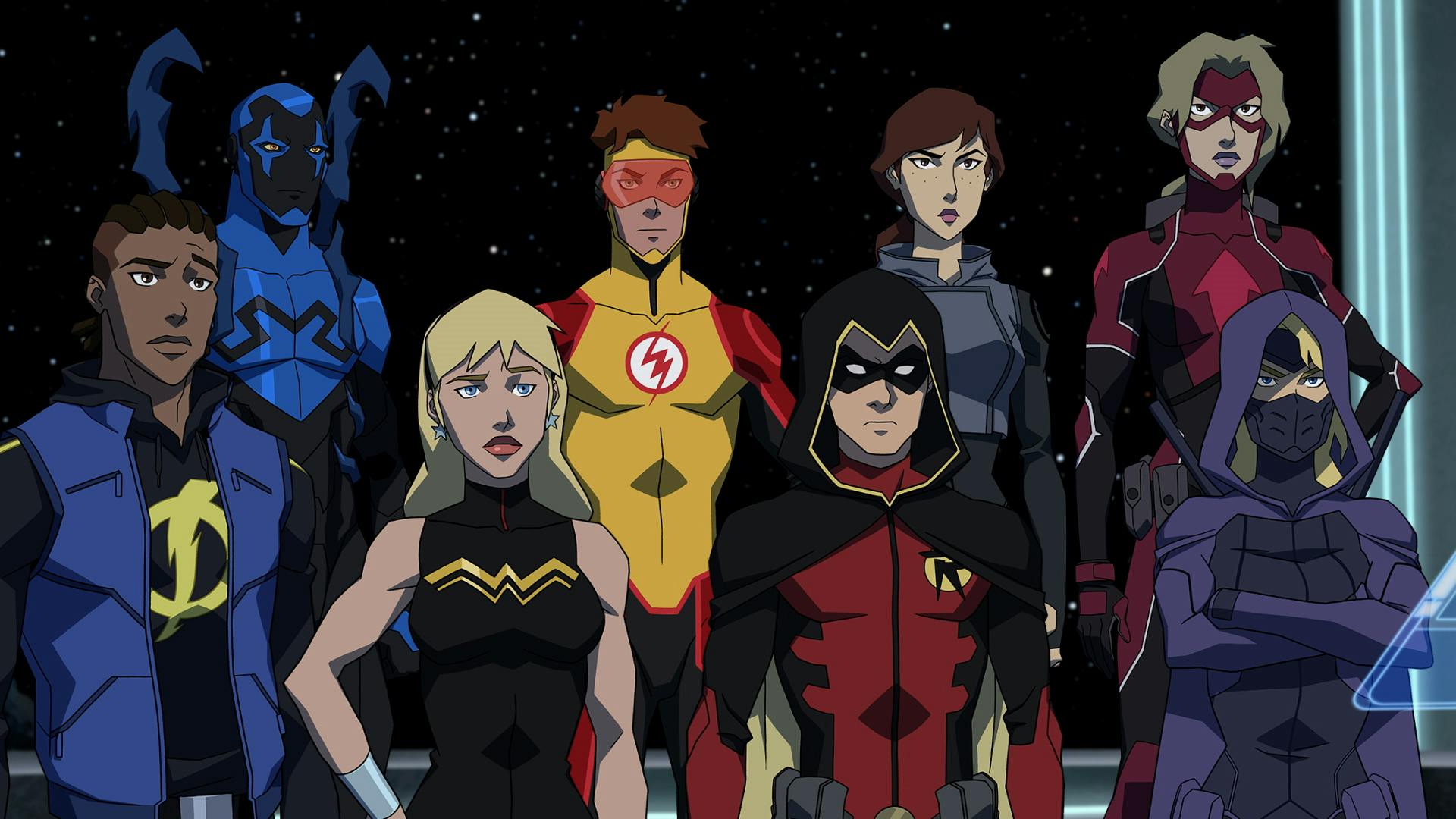 And speaking of Young Justice: Outsiders... The long-awaited third season of Young Justice premieres today, January 4th, on DC Universe with three all-new episodes! During a Justice League meeting, Batman blindsides his teammates by staging a mass walkout as a protest against the League's policies. Elsewhere, Nightwing (with the help of Oracle) tracks down and dismantles metahuman trafficking centers. Along the way, Dick reunites with old friends and meets some new allies. Yes, Young Justice is back, and this new season is already looking EPIC.
Want more animated Batman in your viewing diet? DC Universe also now has the complete run of The New Adventures of Batman. This 1977 Filmation cartoon series featured the live-action1966 Batman TV show's stars Adam West and Burt Ward as the voices of the Caped Crusaders, as well as Batgirl and the animated debut of Bat-Mite!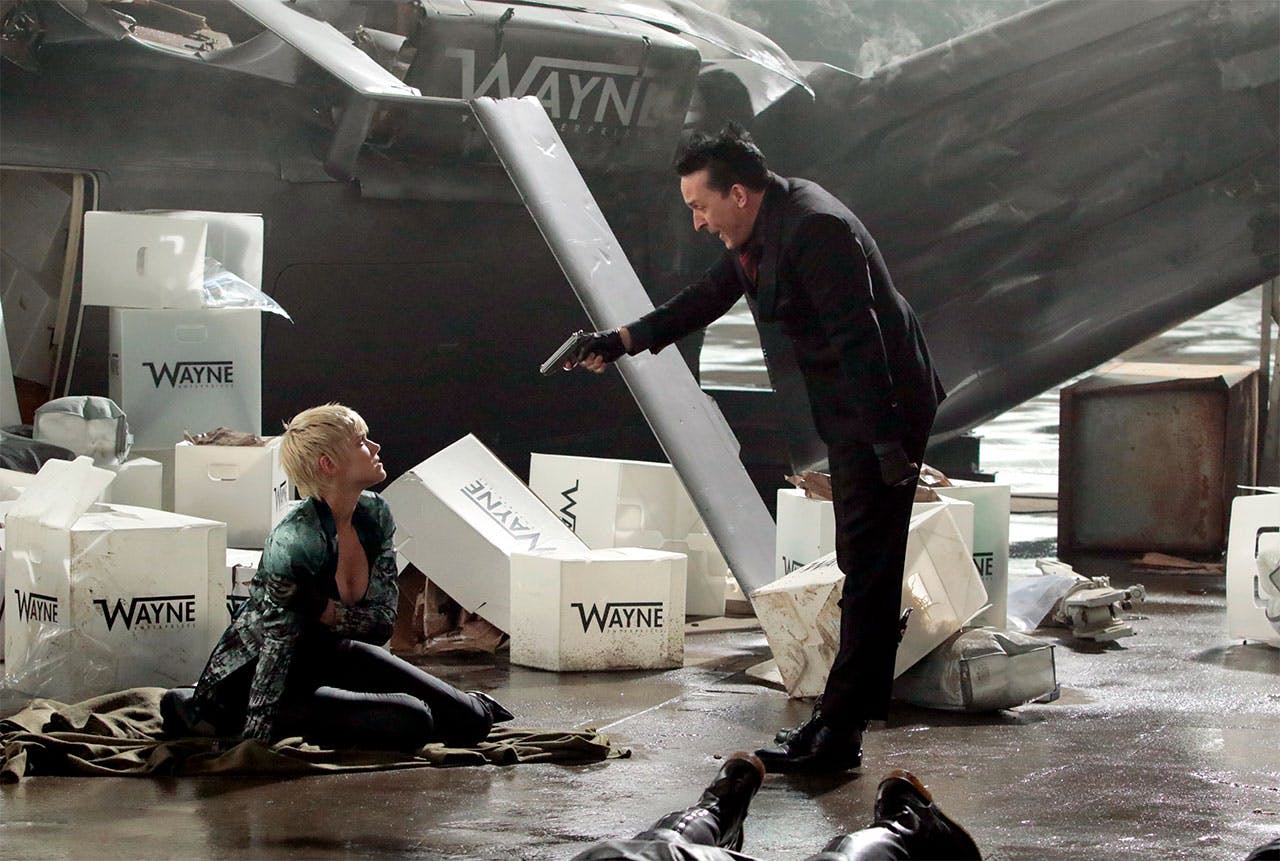 Gotham aired its fifth and final season premiere this week. "Year Zero" finds the city's residents dealing with being abandoned by their government (in a story inspired by the classic comic-book storyline "No Man's Land"). With rations running low, Bruce Wayne, Jim Gordon, and the Gotham City Police Department have a standoff with Penguin in a war to recover supplies from a crashed helicopter. During the scuffle, Oswald ends the life of a long time series regular -- showing viewers that no one on the show is safe.
If you enjoyed Ruby Rose as Kate Kane in the recent Elseworlds crossover, you'll be glad to learn that the CW has officially ordered a pilot for a Batwoman TV series (be sure to read Batwoman's classic adventures here on DC Universe). The pilot will be directed by David Nutter, who also worked on the inaugural episodes of Arrow and The Flash. If things go well, Batwoman could join DC-TV's regular line-up for the 2019-2020 TV season.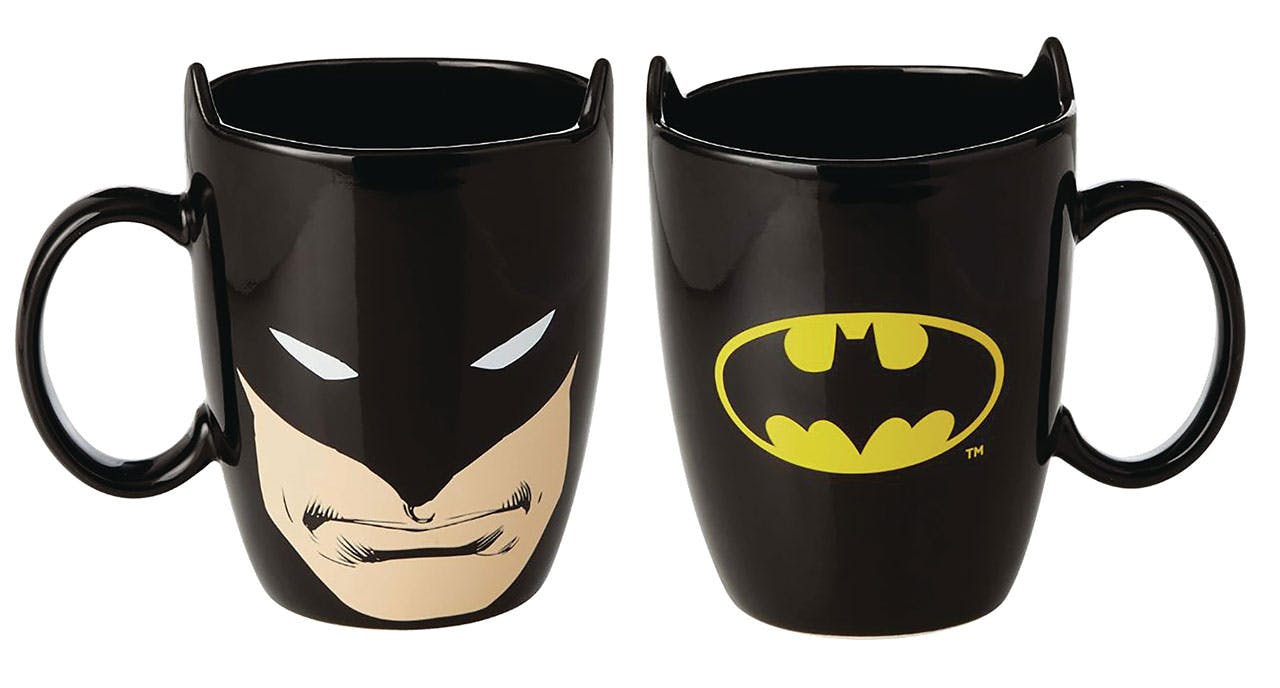 The holidays may be over, but you can still order some Dark Knight-inspired gifts for your friends, or yourself! DC Comics now has a 16 oz sculpted Batman mug available, perfect for any fan of the Caped Crusader. Use it for coffee to keep you awake while you're up all night catching crooks, or to enjoy a cool beverage while you're binging the latest episodes of Young Justice: Outsiders. The Batman mugs are microwave and dishwasher safe, and, let's face it, just plain awesome to look at.

NEXT WEEK: Nightwing attempts to break in his new allies on Young Justice: Outsiders. Bruce Wayne appeals to Poison Ivy to help heal Selina on TV's Gotham. Tim Drake reunites with some former teammates in Brian Michael Bendis' Young Justice #1. "Ric" Grayson discovers he may be Bludhaven's only hope in Nightwing #56, Batman attempts to defuse a disaster at the Hall of Justice in Justice League #15. The Dark Knight goes against the Scarecrow and his own fears in Batman: Kings of Fear #6. We catch up with the boy who deluded himself into thinking he was Bruce Wayne in Batman #62. And Robin continues his intergalactic journey with Superboy in Adventures of the Super Sons #6. It's going to be a thrilling week and you won't want to miss any of it. So be sure to check back here to see how it all goes down. Same Bat-time, same Bat-channel! 
Are you a fan of the Dark Knight? Let us know in our Community!