Welcome back to Batfan Friday, our weekly roundup of the latest news coming out from Gotham City! The Caped Crusader and his allies have had another action-packed week, so let's see what they've been up to…
WARNING: SPOILERS AHEAD!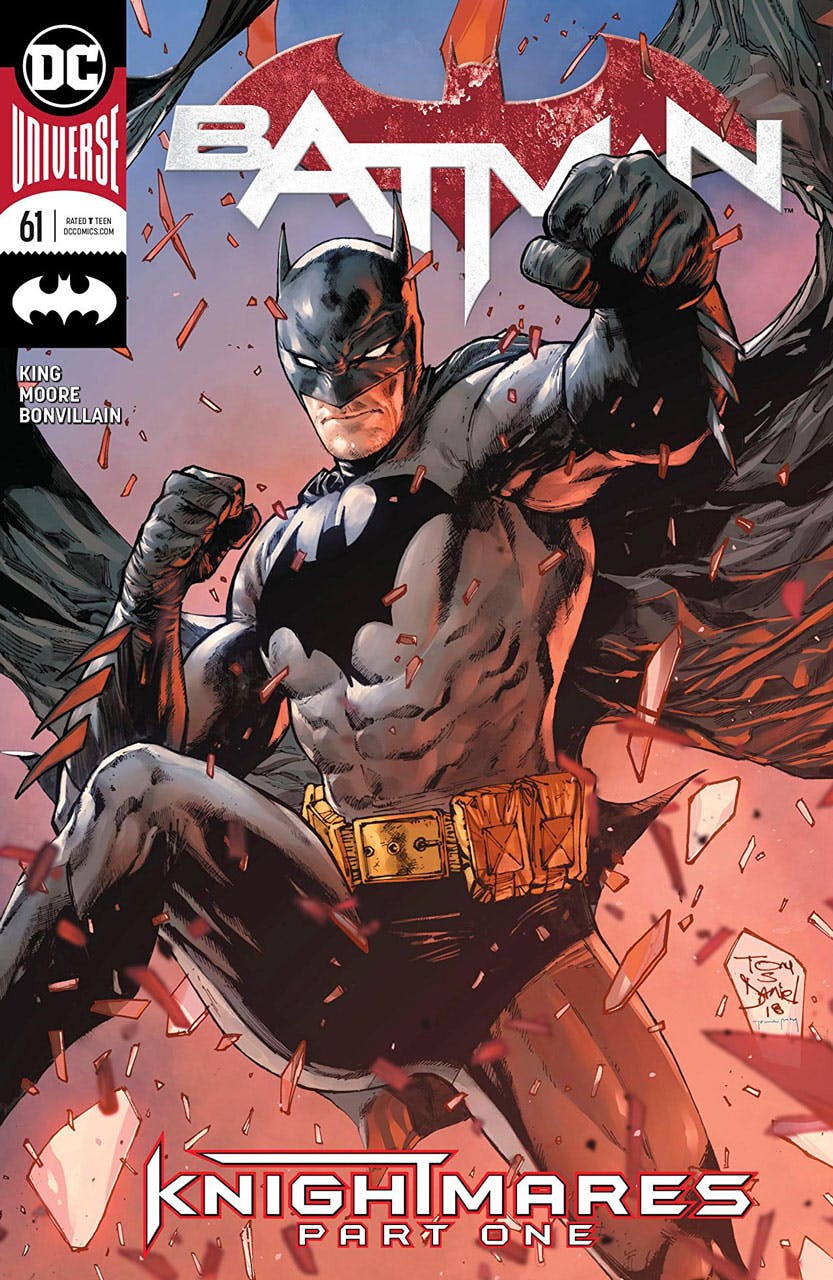 The latest chapter in Tom King's Dark Knight saga has characters and readers questioning reality itself in Batman #61 (written by Tom King and penciled by Travis Moore). A young Bruce Wayne watches his parents get gunned down in Crime Alley, only to have the case investigated by….Batman himself?! Most of the issue turns out to come from the delusional mind of Matthew Warner, a boy who feels he must become Bruce Wayne -- and goes to deadly lengths to reach that goal. Watch out for this kid...
Selina turns on her captors in Catwoman #6 (story and art by the amazing Joelle Jones). Having escaped from the wicked Governor Creel's men, Catwoman fights her way through his other underlings hoping to settle her score with the Creel widow. During their scuffle, Mrs. Creel accidentally shoots her own son and blames Selina for the tragic turn of events. Then Mrs. Creel disappears, and Selina moves her sister Maggie to a new mental health facility. Where will Catwoman go next?
The Caped Crusader's therapy session with the Scarecrow continues in Batman: Kings of Fear #5 (written by Scott Peterson and penciled by Kelley Jones). Under the influence of Jonathan Crane's fear gas, Bruce is forced to imagine how the citizens of Gotham City would have turned out if he had never become Batman. The Dark Knight must face one of his greatest fears: that his city would have been better off without him. The issue ends with Batman injecting himself with some sort of solution before angrily grabbing Scarecrow and demanding to know what he did to him.
The Scarecrow is also making trouble for Bludhaven in Nightwing #55 (written by Scott Lobdell with Fabian Nicieza, penciled by Garry Brown and Christopher Mooneyham). Dr. Crane's fear toxins are causing the terrified citizens to act out violently. While handling crowd control, the amnesiac "Ric" Grayson's muscle memory kicks in, and he uses some of his old training to defend the innocent citizens. The issue ends with the new group of police Nightwings confronting a gleeful Scarecrow. Can four subsitute Nightwings do the job one Grayson?
Two of Robin's teammates have a Thelma and Louise style road trip in Teen Titans #25 (written by Adam Glass, penciled by Max Dunbar and Robson Rocha)! Djinn and Crash discover Robin's secret bunker of Bat-vehicles and decide to take an impromptu trip. Along the way, Djinn learns more about Crash's origin as she gets some closure on the death of her foster parents. I hope the girls are careful, because knowing Damian's temper, he wouldn't be happy if he found out what they did to his ride!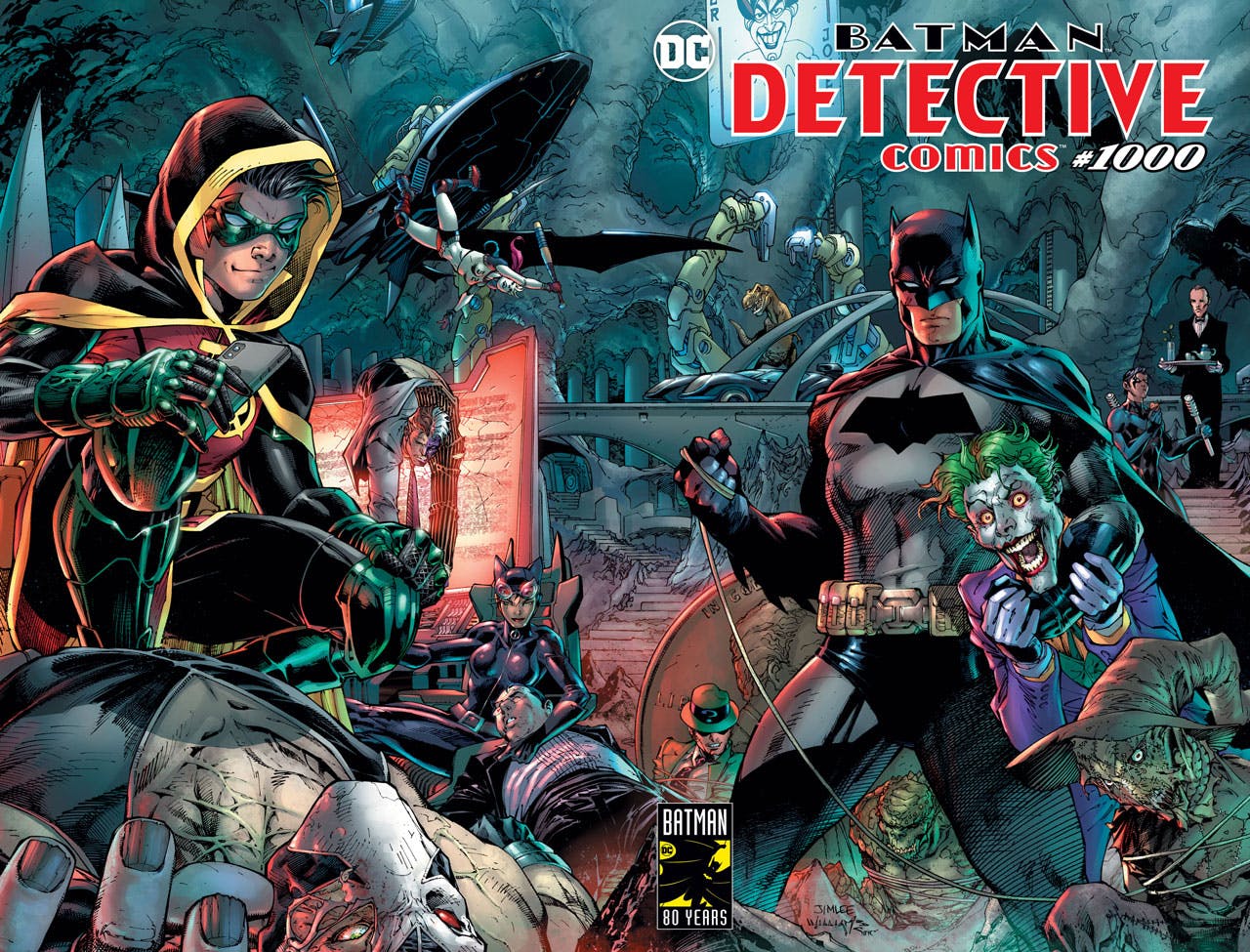 Jim Lee's wraparound cover for Detective Comics #1000 was revealed this week, and we want it in poster form now! The beautiful art features Batman joined by his allies and villains in the Batcave. This special centennial issue will feature 96 pages from the best of Batman's creators past and present, and goes on sale March 27th.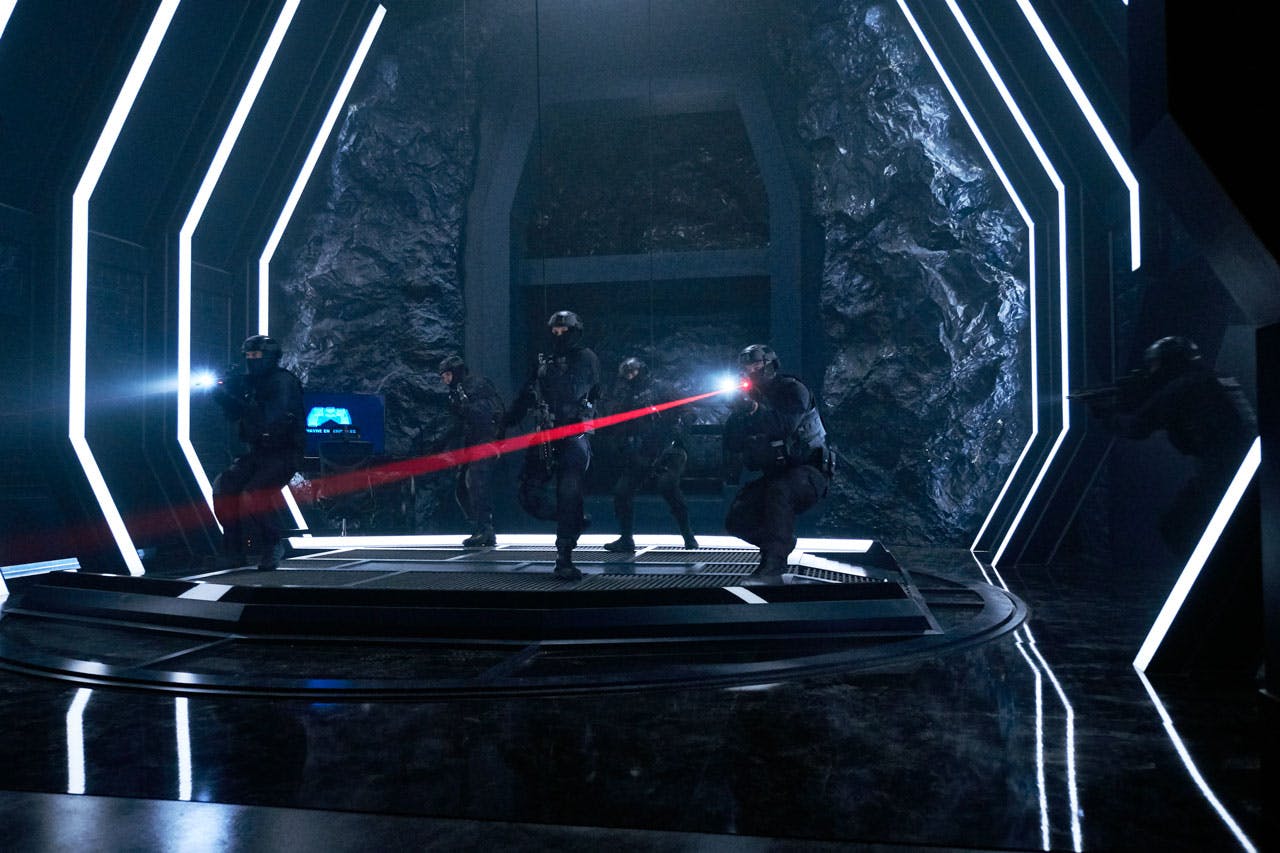 The first season finale of Titans is available today, only on DC Universe (watch "Dick Grayson" here), and you won't want to miss it. Dick, who is at a crossroads with his own inner darkness, is recruited by Jason Todd to fight Batman! The Dark Knight has gone berserk and none of his enemies are safe. The Joker and many of his Arkham asylum cellmates are left beaten or dead. To stop his former mentor, Dick must tap into the very darkness he's been trying to avoid all season. But are there other forces at work? Be sure to stay tuned after the credits for a stinger that will leave you speechless until season 2 premieres!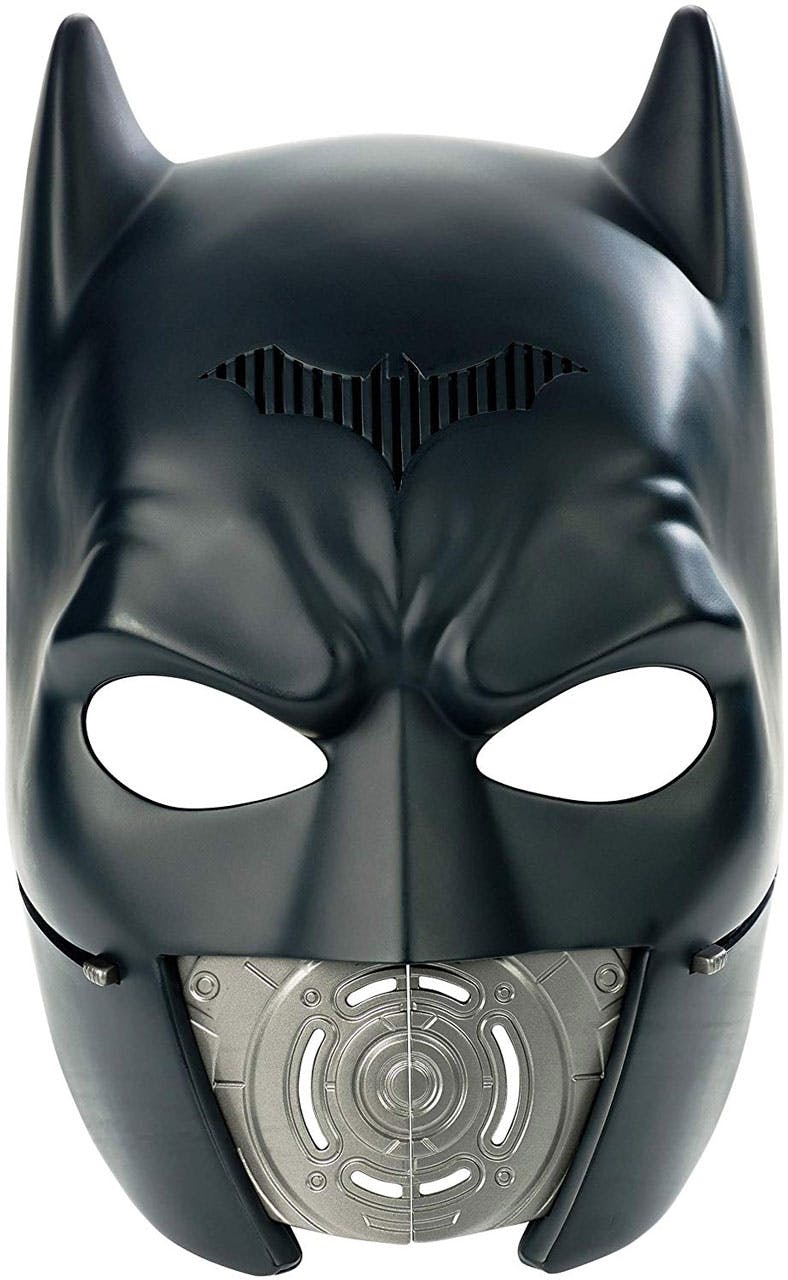 If you still have some last minute holiday shopping to do and you're looking for something Batty for a child in your life, why not get them the Batman Missions Voice Changer Helmet? Once your mild-mannered child dons this mask, they'll feel as if they've transformed into the Dark Knight himself. The helmet has over 30 battle sounds and phrases, or you can also create your own crime-fighting dialogue. And if you don't have a child in your life, the mask also fits adults. Don't worry, we won't tell! After all, isn't there a little Batman in all of us?
Speaking of the holidays... Have you checked out the DC Universe Holiday Yule Log? This holiday treat has some Batman-related Easter eggs you won't want to miss. Making it the perfect video for your next ho0liday gathering.
NEXT WEEK: The Dark Knight and his friends celebrate the season and ring in the New Year with a special holiday edition of Batfan Friday. Be sure to join us here for some Batman cheer -- same Bat-time, same Bat-channel! 
What was your favorite Batman moment of the week? Let us know in our Community!