The signal has been lit and we appreciate your answering the call. Welcome back to Batfan Friday, our weekly debriefing on the Dark Knight's latest adventures. Batman and his allies have completed some interesting missions this week, so let's review what they've been up to…
WARNING: SPOILERS AHEAD!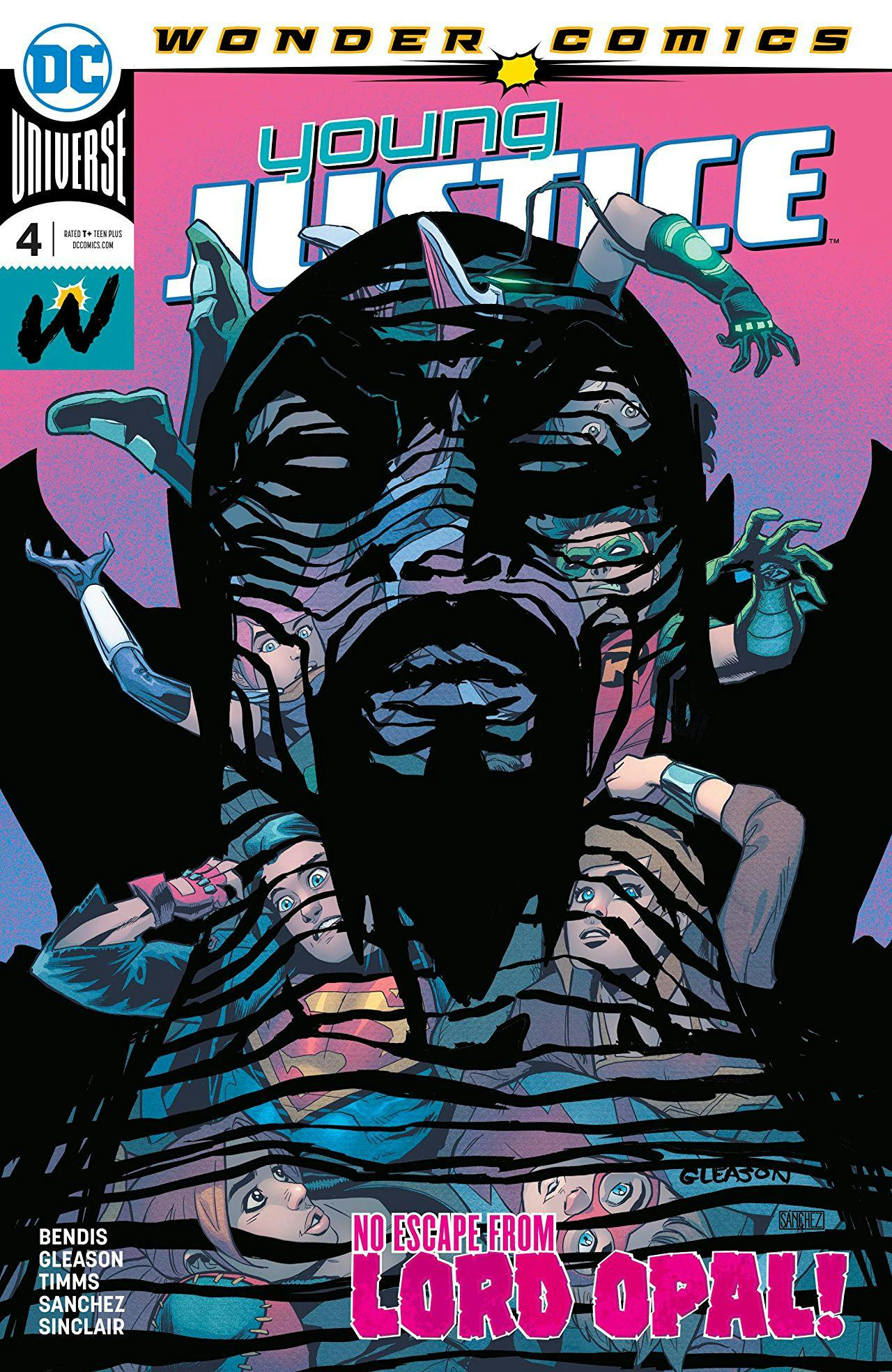 Things got chaotic for Tim Drake over in Young Justice #4 (written by Brian Michael Bendis, penciled by Patrick Gleason and John Timms). Superboy easily took care of Dark Opal's forces on Gemworld, but avoided Bart's questions about his new wife and child. The rest of the team's captors were subdued when they attempted to open Jinny Hex's mystical chest, giving Conner and Bart a chance to free the heroes. Young Justice is now reunited, but can they make it off of Gemworld?
Batman and his teammates faced the World Forger in Justice League #21 (written by Jorge Jimenez and Scott Snyder, penciled by Jorge Jimenez). The Forger told the League that the only way to save the Multiverse from collapse was to lock up and condemn people who hadn't committed any crimes yet. Faced with the choice of saving only the good people or saving nobody, the League rejected the World Forger and found themselves teleported to Apokolips. Batman and the team soon found out the massive prison is located there, and that its warden is none other than Lois Lane! How did a reporter become a jailkeeper on Apokolips?
Harley broke into S.T.A.R. Labs to save her mother in Harley Quinn #60 (written by Sam Humphries and penciled by Sami Basri). With Harleen's mom fighting cancer, the Joker's ex-girlfriend was hoping S.T.A.R. Labs' experimental treatment would be able to save her -- but first she had to save herself. Aliens had overrun the lab and infected Harley's mind, warping her already broken sense of reality. Harley was able to defeat the aliens, but Enchantress returned with sinister plans of her own...
The Terminus Agenda crossover continued in Deathstroke #42 (written by Christopher Priest and penciled by Carlo Pagulayan). Slade was easily able to break out of Robin's prison, but chose to stay in the facility so he could play mind games with Damian. Elsewhere, the Teen Titans tried to take in the villain Blackrock, and Slade took advantage of the chaos and mistrust by speaking to Robin via communicator. Although Blackrock was stopped, Slade had successfully gotten into Robin's head, his plan to unravel the Titans only just beginning...
Superboy and Robin found themselves on an "old west"-themed planet in Adventures of the Super Sons #9 (written by Peter J. Tomasi and penciled by Scott Godlewski). The boys ran into a robotic version of Jonah Hex, who agreed to help them get home. After fighting off some enemies, the two young heroes, their Lantern friend, and robo-Hex blasted off on a hijacked space-train. Yeehaw!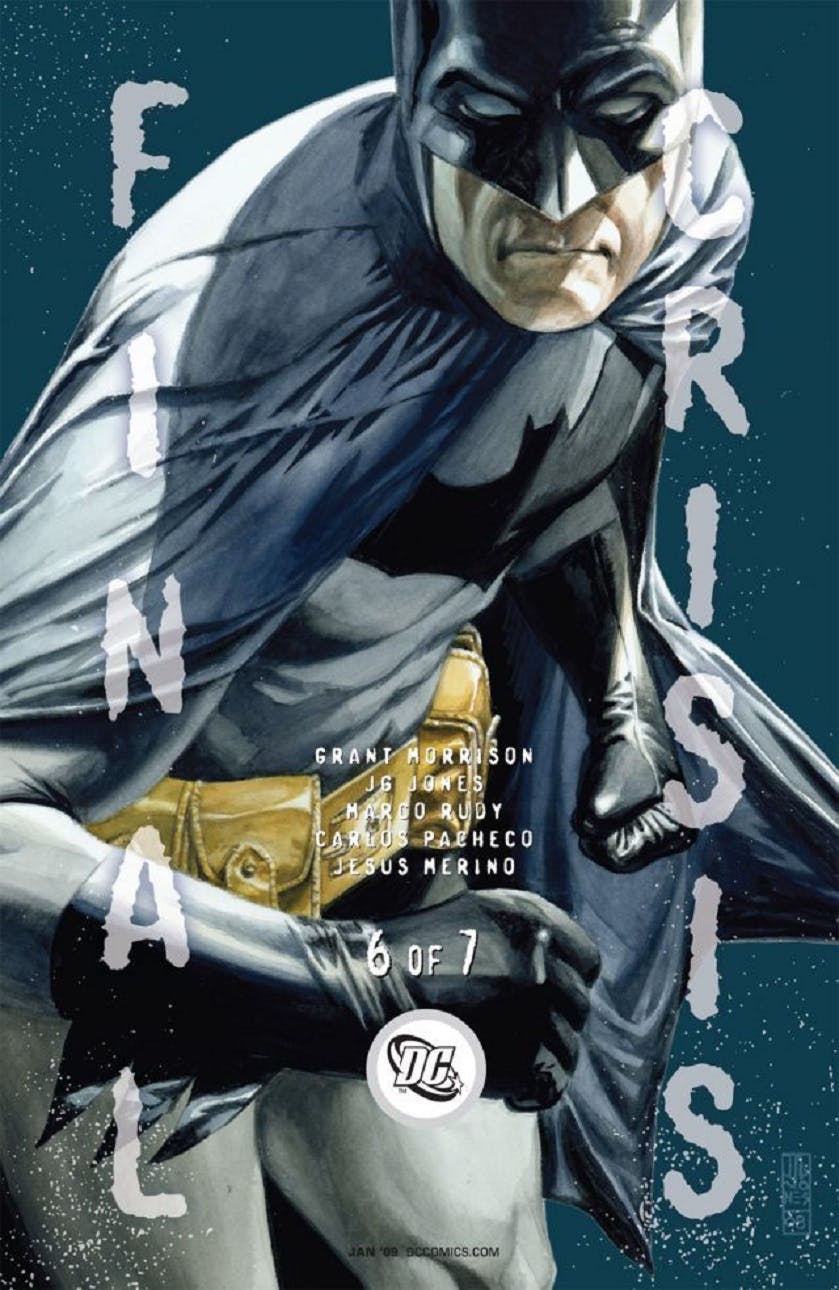 Final Crisis (written by the Doom Patrol's Grant Morrison), the 2008 event series that had huge repercussions for Batman, has just been added to DC Universe's comics library. As Darkseid attempts to control the universe, Batman faces the mad villain in a confrontation that appears to cost him his life! The Dark Knight's battle with Darkseid was a moment so huge, that the Batman comic books (including Morrison's Batman & Robin) dealt with the aftermath for years.
If you're looking for a story that's more emotionally driven, then try Identity Crisis, written by New York Times best-selling author Brad Meltzer. This 2004 event is laid out as a murder mystery. As Batman tries to solve the puzzle, he uncovers a dark secret his Justice League teammates have hidden from him for years. Identity Crisis also contains an Earth-shattering event that changed the life of Tim Drake forever.
If you're still looking for more comics to read, then we have some exciting news for you! Last week we revealed the electrifiying news that DC Universe's digital comics library is growing -- to over 20,000 comics by the end of this month! It's a safe bet that Batfans' reading list just got much, much longer...
Director Todd Phillips unveiled the first teaser trailer for his upcoming Joker movie this week at CinemaCon. The footage gave us our first look at Joaquin Phoenix as Arthur Fleck, a tortured man who will one day be the Dark Knight's greatest enemy. Joker is set for release on October 4th.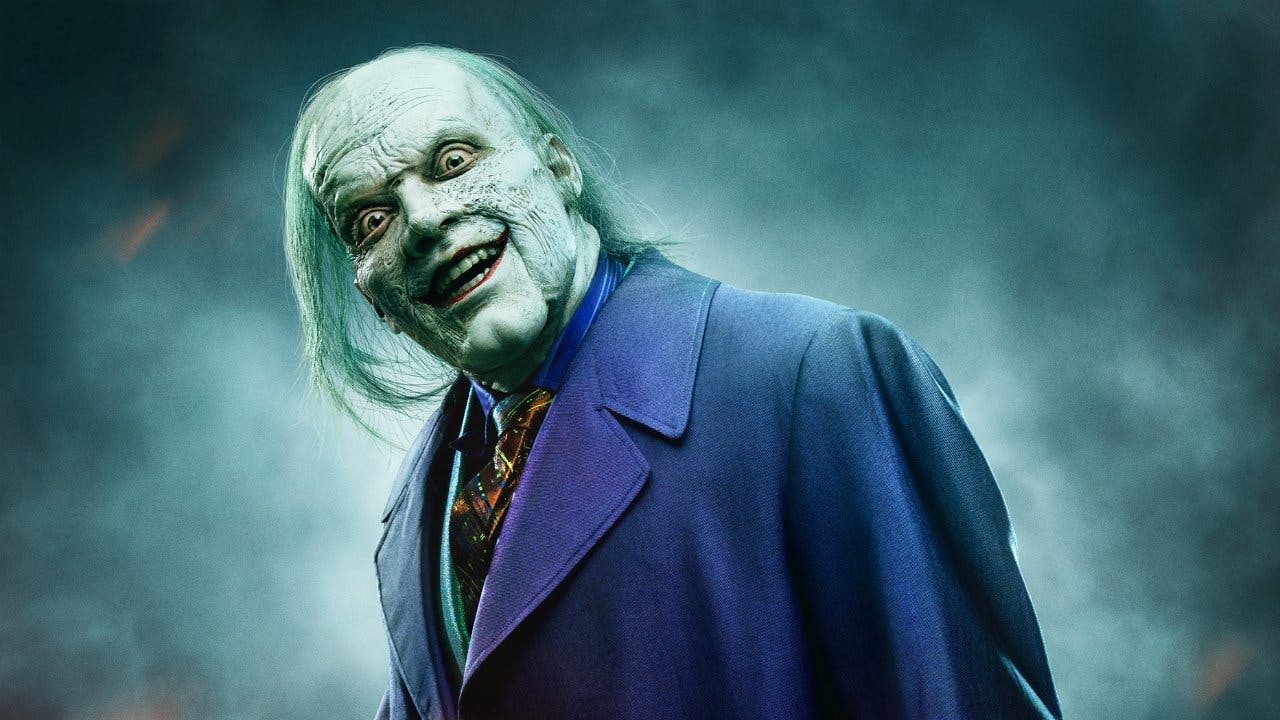 Smilex must be in the air, because that wasn't the only trailer featuring the origin of the Joker released this week. A teaser for the finale of TV's Gotham was also released, focusing on Jeremiah Valeska -- now sporting a new but familiar look. Last week, we got our first peek at the show's Dark Knight, and now we're seeing the Clown Prince of Crime. Did anyone else notice that Batarang at the end of the trailer? Gotham's final episode will air on April 25th.
Our look into Batman's past isn't done yet... Epix has released a teaser for their upcoming series Pennyworth. If the footage is anything to go by, it looks like we'll soon be seeing a very different screen version of Alfred -- one full of espionage and intrigue! It's also been announced that Emma Paetz will be on the series playing Martha Kane, the woman who will one day marry Thomas Wayne and become the mother of Batman. Pennyworth premieres this summer on Epix.
Batman's 80th birthday celebration continues, with activities taking place around the world all year! Next week, Ohio's Bowling Green University will be holding an academic conference centered on the Dark Knight. This two-day event will feature guest speakers from all over Batman fandom, among them myself and Mike W. Barr, author of Batman and the Outsiders. If you're in the Bowling Green area on April 12th and 13th, the event is free and open to the public!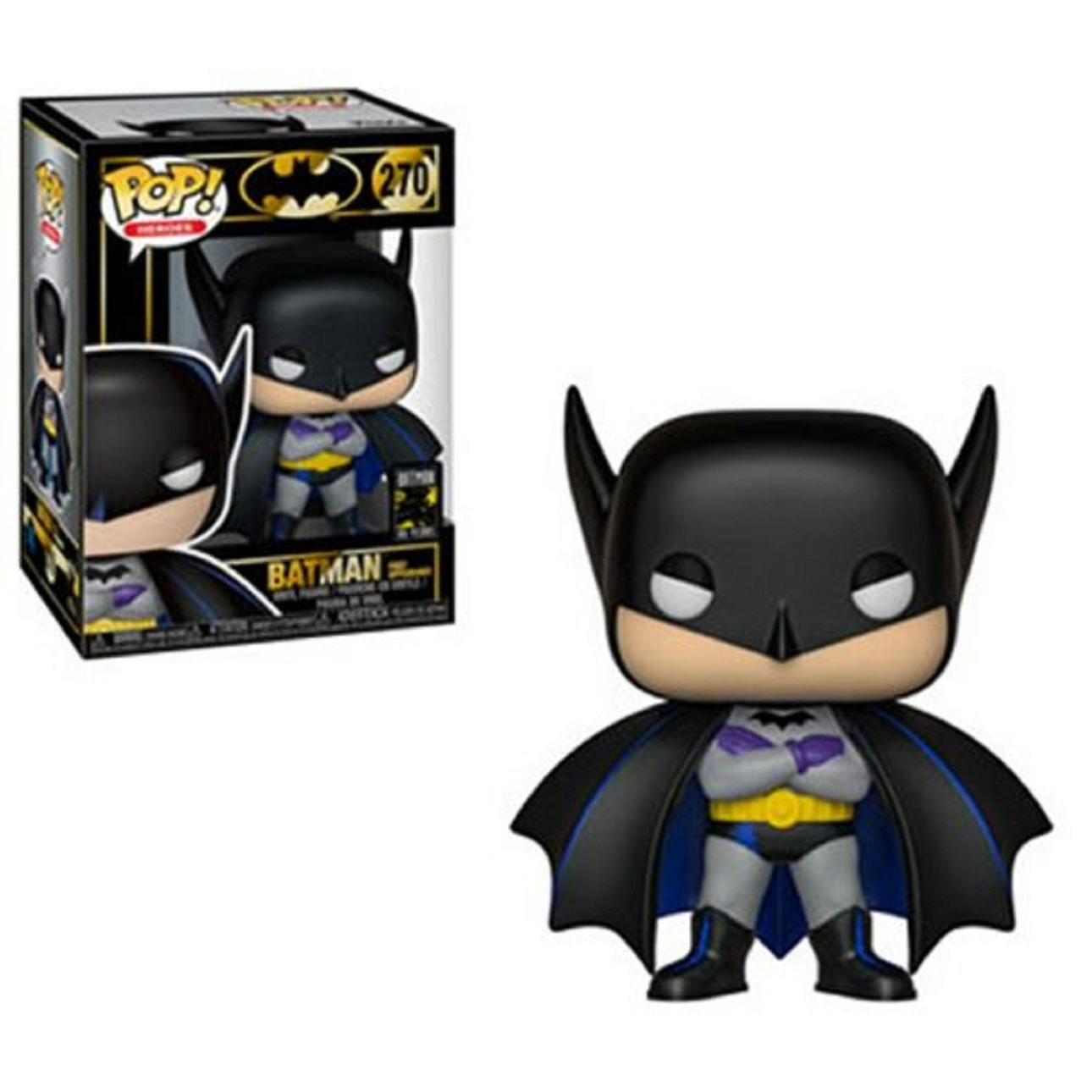 What's an 80th birthday celebration without gifts? Funko has just released a great one -- a vinyl Funko Pop! of the Caped Crusader modeled after his first appearance in Detective Comics #27. From the wide ears to the purple gloves, this figurine is a wonderful blast from the past. Give it to your friends to celebrate the Dark Knight's anniversary -- or keep it for yourself. We won't tell...
NEXT WEEK: The Arkham Knight makes his move in Detective Comics #1001! The Caped Crusader's Knightmare continues to break his heart in Batman #68! The Grim Knight brings Gotham to its knees in The Batman Who Laughs #4! Jason Todd becomes the target of the Penguin's enemies in Red Hood Outlaw #33! And the Creel family has some unfinished business with Selina Kyle in Catwoman #10!
It won't be an easy week for the Batman family. Make sure you report back here next Friday for your full debriefing -- same Bat-time, same Bat-channel!
Which trailer are most excited about: Pennyworth, Gotham, or Joker? Let us know in our Community!