Welcome back to Batfan Friday, your source for the very latest news from Gotham City, delivered directly to the palm of your hand via the DC Universe app! This week, we have major news breaking on both page and screen. So, without further ado, let's get to it!
On Set with Joaquin Phoenix in JOKER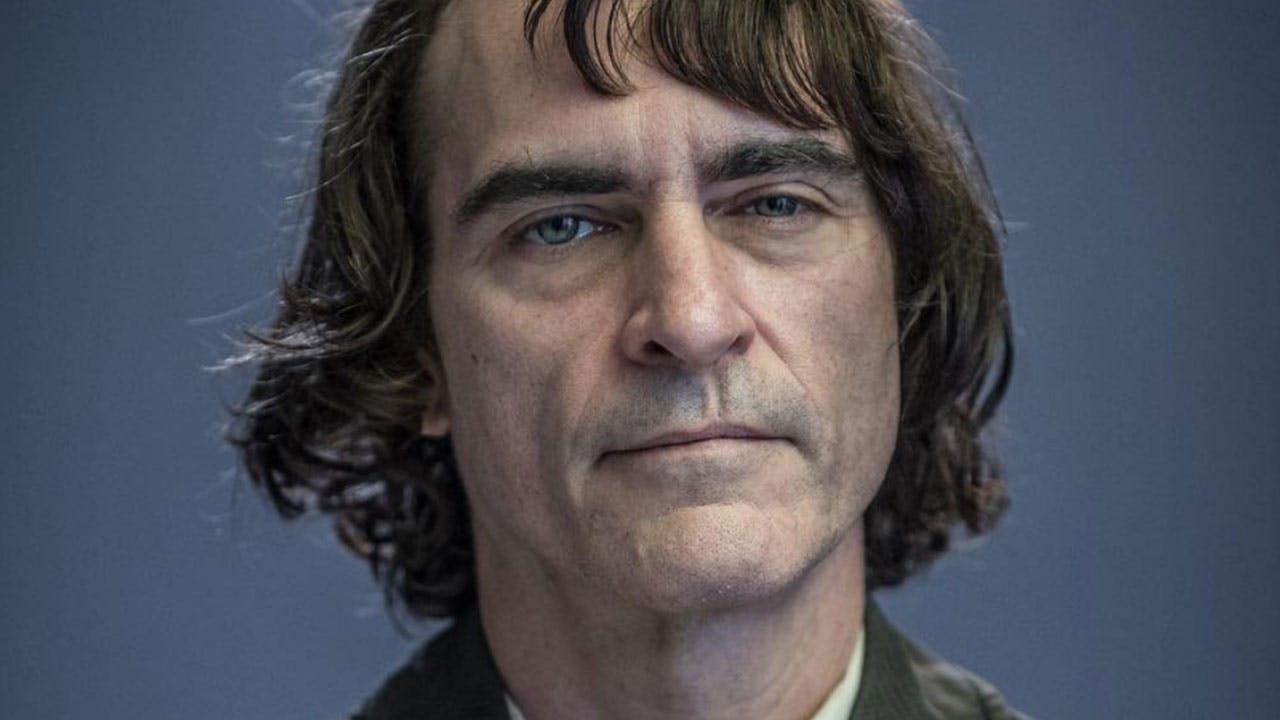 Rumors and speculation have been swirling around the upcoming Joker film since it was announced several months ago. But this week we were finally able to nail down some of those moving parts. The very first image of Academy Award nominee Joaquin Phoenix in costume for his role in the film (pictured above) was released by director Todd Phillips 5 days ago via Instagram, followed by the first camera test today...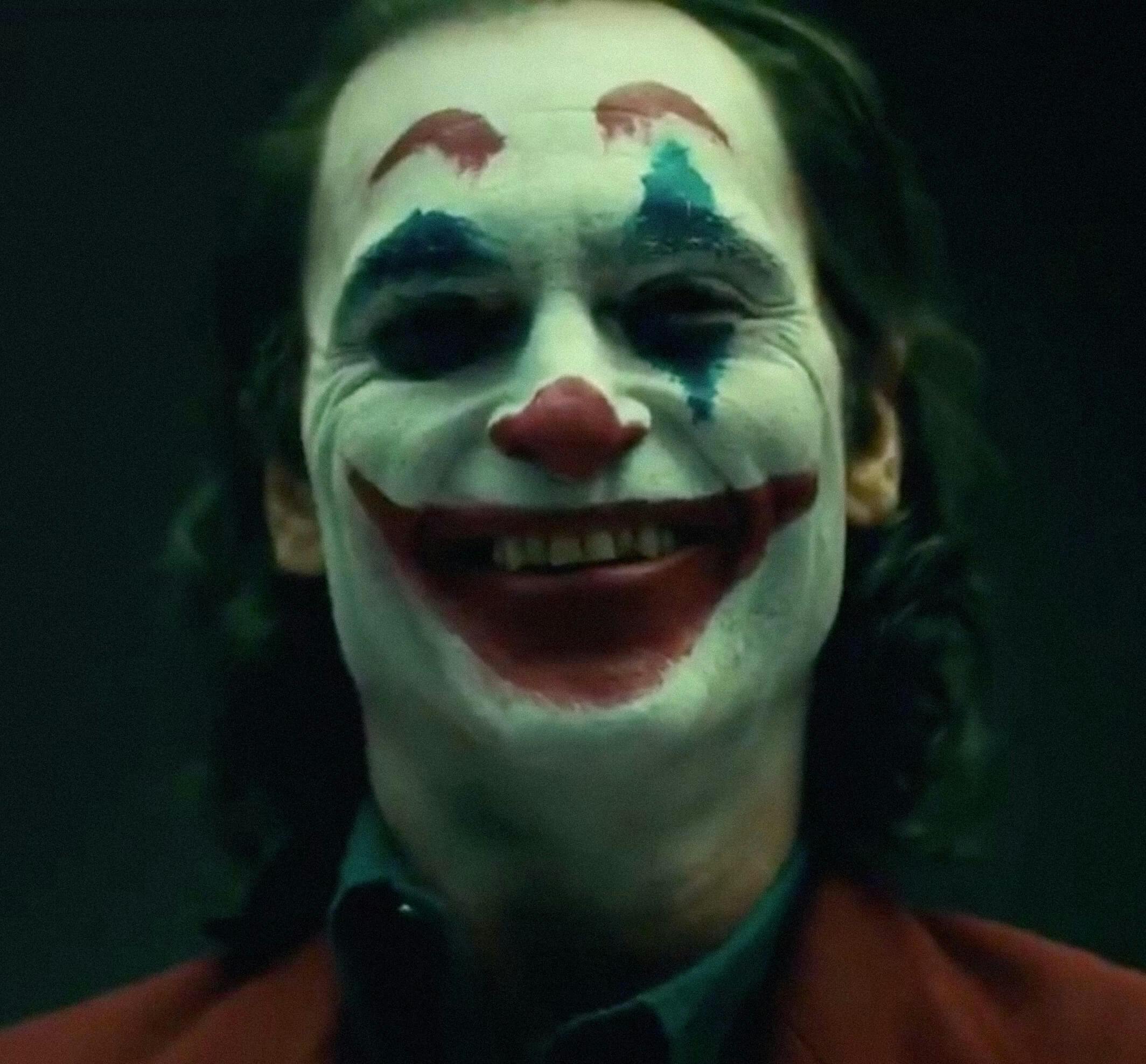 Phoenix will be playing "Arthur Fleck" (pictured in the above header image), who is "a man utterly disregarded by society." But what that means -- and how that will come into play for Fleck's eventual transformation into the Joker we all know and love to loathe -- remains a mystery. We do know that Joker is a standalone film, meaning it won't technically be linked back to any shared universe or continuity (hey, no prerequisites!), and it's set to explore at least some version of the Clown Prince of Crime's origin.
Phoenix will be joined by Zazie Beets, Frances Conroy, Bill Camp, and Academy Award winner Robert De Niro. Keep checking back here for more Joker news as it develops!
The Arrowverse Prepares to Freeze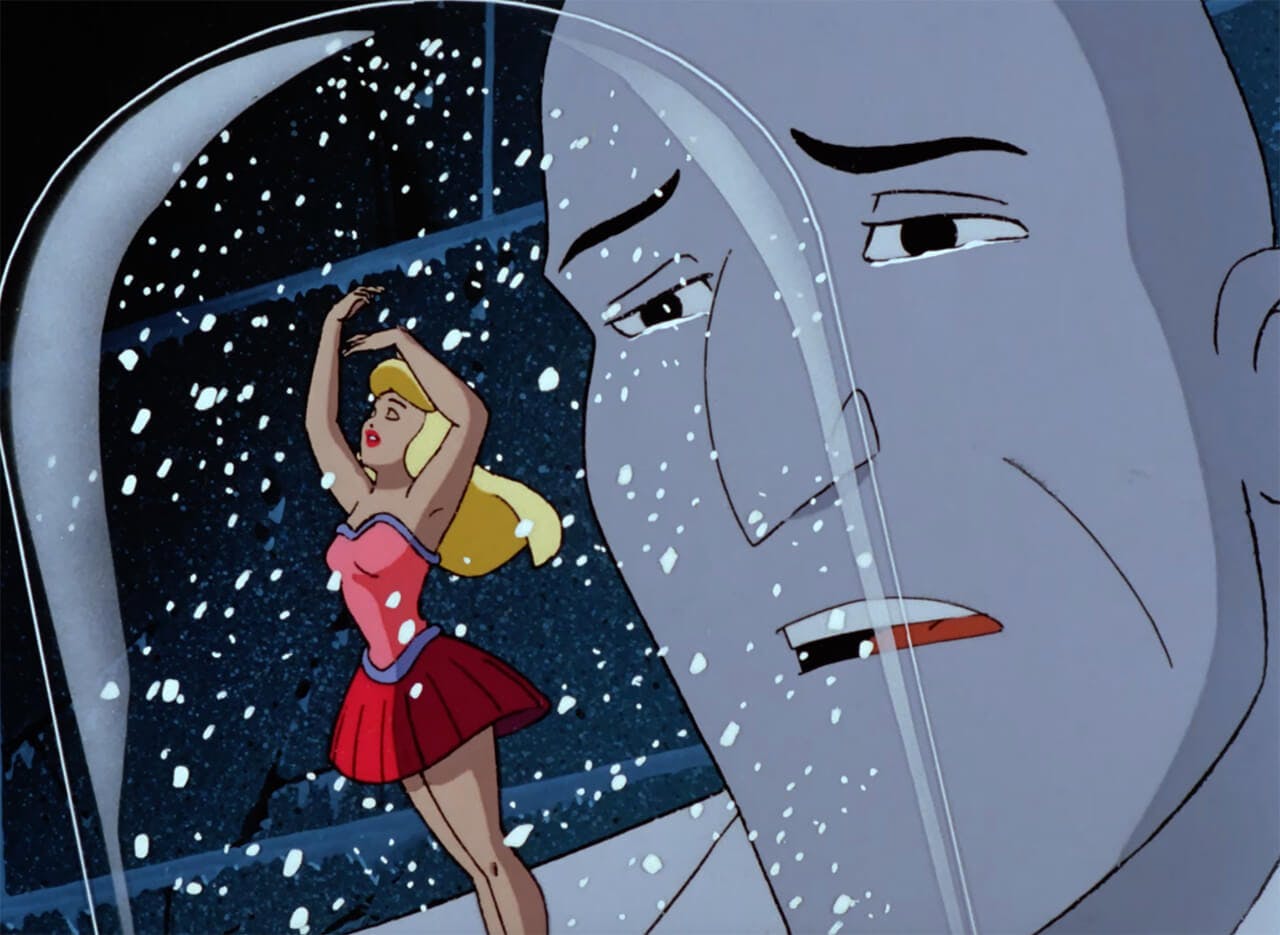 In live-action news of the small screen variety, the Arrowverse has found its Nora Fries in Cassandra Jean Amell! Nora, the wife of one Victor Fries, a.k.a. Mr. Freeze, was introduced in the acclaimed Batman: The Animated Series episode "Heart of Ice" (pictured above, you can watch it here). She was later introduced into the continuity of the comics via writer Paul Dini and artist Mark Buckingham's one-shot special Batman: Mr. Freeze.
Now, there have been no announcements or hints as to whether or not Victor will be joining his wife on screen, but with this year's Arrowverse mega crossover set to feature not only Gotham City but the Batwoman herself, Kate Kane, nothing should be ruled out. We're sure to have more Bat-related Arrowverse news as the new seasons of Arrow, Supergirl, Flash, and Legends of Tomorrow creep closer and closer.
Nora is one of the major motivators for Victor's slow spiral into cryogenic madness, so it's probably best to prepare for an early winter.
Nightwing... Dies at Dawn?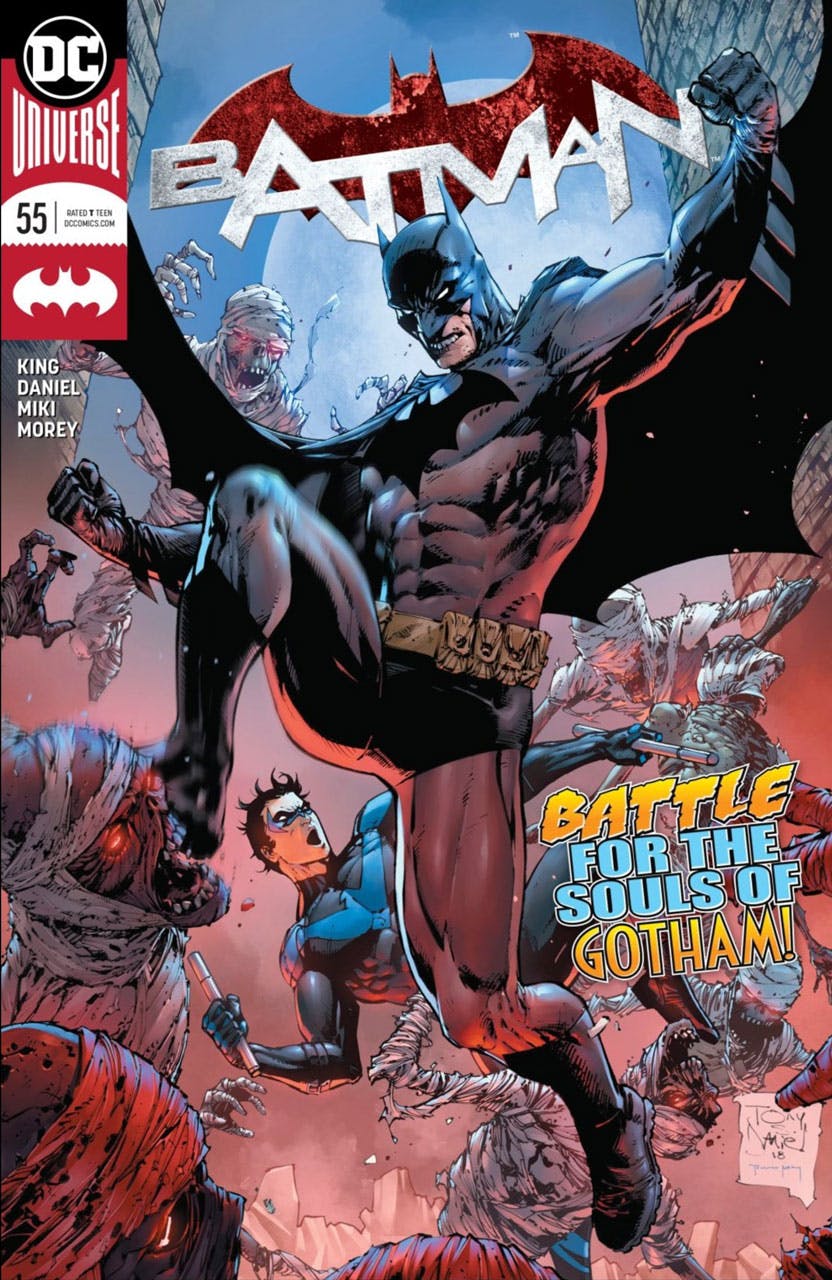 Jumping back into the comics side of things... You may want to catch up on writer Tom King's Batman if you've let yourself lapse a bit in the book's post-break-up period, because things are getting crazy. Following two weeks of Dick Grayson donning the cape and cowl during Bruce's emotional leave of absence, something truly horrifying happens in Batman #55. We won't spoil too much of it here, but suffice it to say, if you're a Nightwing fan, you might want to start finding a good way to work through some emotional turmoil. Because things are not looking great for your hero.
Of course, if anyone can survive what happens in this week's issue, it's Dick Grayson.
Batman #55 hit shelves on Wednesday of this week, so pick it up at your local comic book shop or online now!
Robin Meets Robin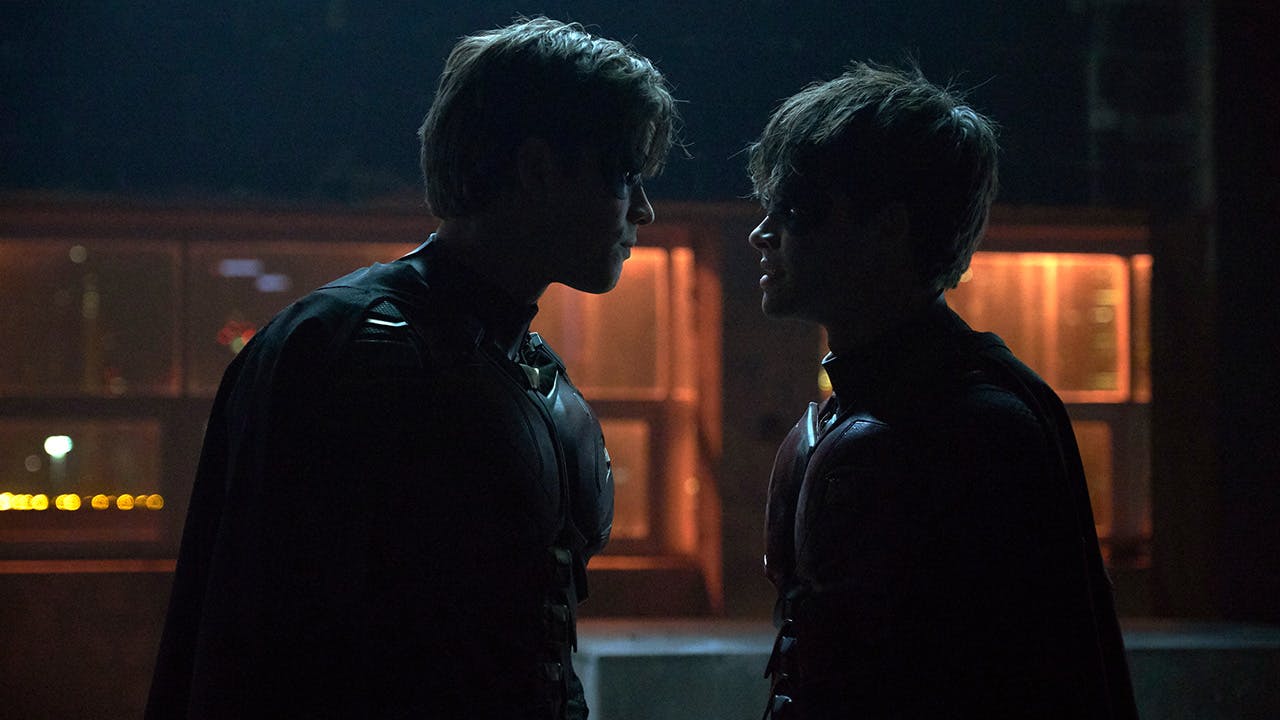 Finally, some slightly less dire Boy Wonder news to chase your anxiety away... In case you missed it, on Batman Day (last Saturday), we revealed an exclusive first-look clip of Dick Grayson and Jason Todd coming head to head in DC Universe's upcoming original series Titans. Watch it here.
Speculation about Jason's role in the upcoming series has been running rampant for some time now, so we're ecstatic to see him in the flesh! This will be his first-ever live-action appearance, and he'll be played by actor Curran Waters. The first-look image above shows him and Dick Grayson having what looks like a less-than-amicable chat on a gloomy rooftop. Historically, Dick did not handle being replaced by Jason all too well in the post-Crisis continuity, so it looks like that bad blood is about to jump from page to screen.
Catch the premiere of Titans in just three weeks, on October 12th, right here on DC Universe!
Next Week: Babs continues a hunt for Grotesque in Batgirl #27, Bruce hunts some Tweedles in Detective Comics #989, and something goes horribly wrong in the Trinity-designed Sanctuary with Heroes in Crisis #1!