Welcome back to another edition of Batfan Friday, our weekly briefing on the Batman family's activities! The Caped Crusader has had a busy week in comics, animation and live-action TV…so let's break it down!
WARNING: SPOILERS AHEAD!
Tim Drake reunited with some old teammates and met a few new friends in Young Justice #1 (written by Brian Michael Bendis and penciled by Patrick Gleason). It appears that Tim has resumed his Robin identity just in time to catch up with his old friend Cassandra Sandsmark. A dimensional rift opens up bringing trouble, which causes Robin, Wonder Girl, and Impulse to join new with allies for a long-awaited Young Justice reunion!
Speaking of former Boy Wonders returning to action... "Ric" Grayson finally comes to his senses in Nightwing #56 (written by Scott Lobdell and Fabian Nicieza, penciled by Davide Gianfelice). Ric sees the band of imposter Nightwings struggle in their battle against Scarecrow and decides to assist them. After months of sitting on the sidelines, Ric takes charge and Scarecrow is taken down. The issue ends with a question: will Ric and the new Nightwings become a team?
The Scarecrow doesn't fare much better in Batman: Kings of Fear #6 (written by Scott Peterson and penciled by Kelley Jones). Dr. Crane is astonished that Batman was able to overcome his drugs, and wants to know what the Dark Knight's greatest fear is. Although he puts on a brave face, it's clear that Batman's sessions with the Scarecrow have left him questioning his place in the world. There isn't much time to dwell on things, however, as a breakout in Blackgate occurs and the Dark Knight resumes his mission. 
Everything is not what it seems to be in Batman #62 (written by Tom King and penciled by Mitch Gerads). The last thing Batman remembers is the Thomas Wayne Flashpoint-Batman attacking him and Alfred….so why is he hanging upside down and held captive by Professor Pyg? Batman escapes the trap, only to see Pyg transform into Robin before fading out. What's real and what isn't? 
Robin and Superboy are still marooned on an alien planet in Adventures of the Super Sons #6 (written by Peter J. Tomasi and penciled by Scott Godlewski). The duo begin to get on each other's nerves as they struggle to survive. Their situation is only made worse when Rex Luthor finds them and intends to finish them off! But Rex is going to have to get in line for his shot at the Super Sons, because once Tommy Tomorrow arrives on the scene, he's convinced the boys are criminals and decides it's time for them to face justice. Yikes! Is it too late to call their dads?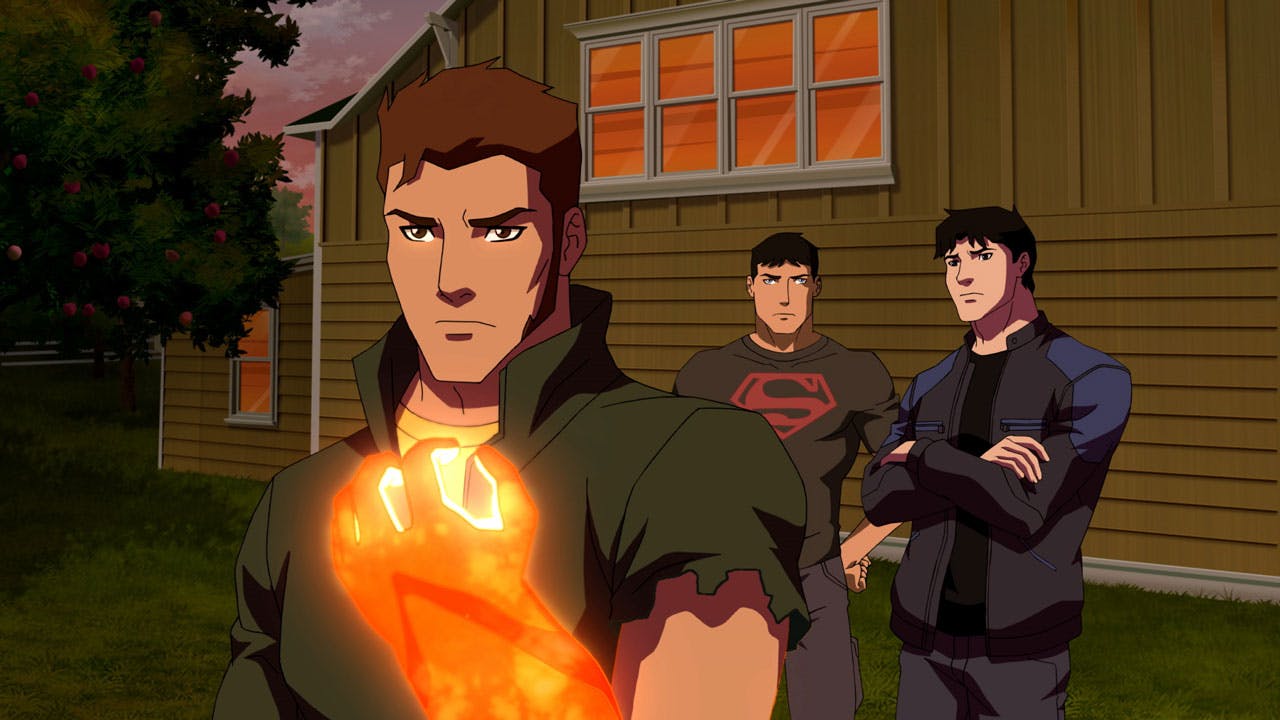 Three more episodes of Young Justice: Outsiders were released today on DC Universe, and the series has not slowed down since its epic premiere last week! When Dick appeals to Roy Harper to join him and take down a metahuman cell, Roy tells Dick he'll do it if the Boy Wonder joins him a routine security shift. Yet the security shift winds up being anything but routine, as Dick, Roy, Will, and John Harper have a new adventure. Nightwing is also pressured into taking responsibility for Halo and Geo-Force, the two teens he picked up in Markovia. And keep your eyes open for some very interesting Bat-related cameos when the team confronts Ra's al Ghul in "Rescue Op".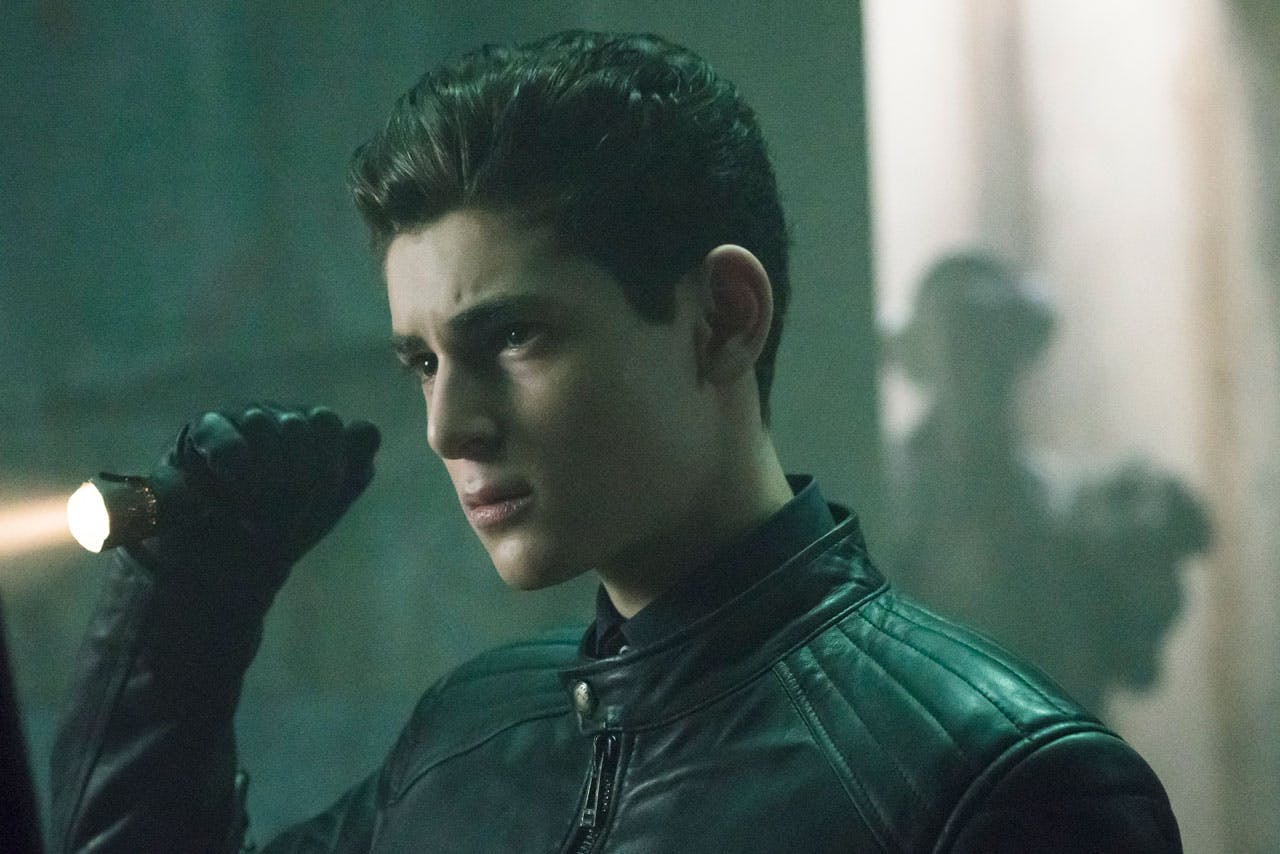 This week marks the 20th anniversary of Batman Beyond, and you can binge all three seasons of Batman Beyond here). Plus, Eaglemoss has joined forces with DC to celebrate with a 5 inch bust! This mini-statue of Terry McGinnis comes with a 16-page magazine detailing his history.
NEXT WEEK: The repercussions of Batman's Justice League walkout are felt in Young Justice: Outsiders. Bruce tries to stop Selina from going after Jeremiah on TV's Gotham. The Caped Crusader takes a trip through the multiverse in Batman Who Laughs #2. Selina has a run-in with the Penguin in Catwoman #7. More people from Batman's past are targeted in Detective Comics #996. And Jason Todd heads to Beijing to take down drug smugglers in Red Hood: Outlaw #30. The world of Gotham will have lots of exciting stuff happening, and we'll see you back here next week for a debriefing. Same Bat-time, same Bat-channel!
What was your favorite Batman moment of the week? Let us know in our Community!