Welcome back to Batfan Friday, our weekly update on the latest news coming from Gotham! It's been an eventful week for Batman and his allies, so let's see what they've been up to…
WARNING: SPOILERS AHEAD!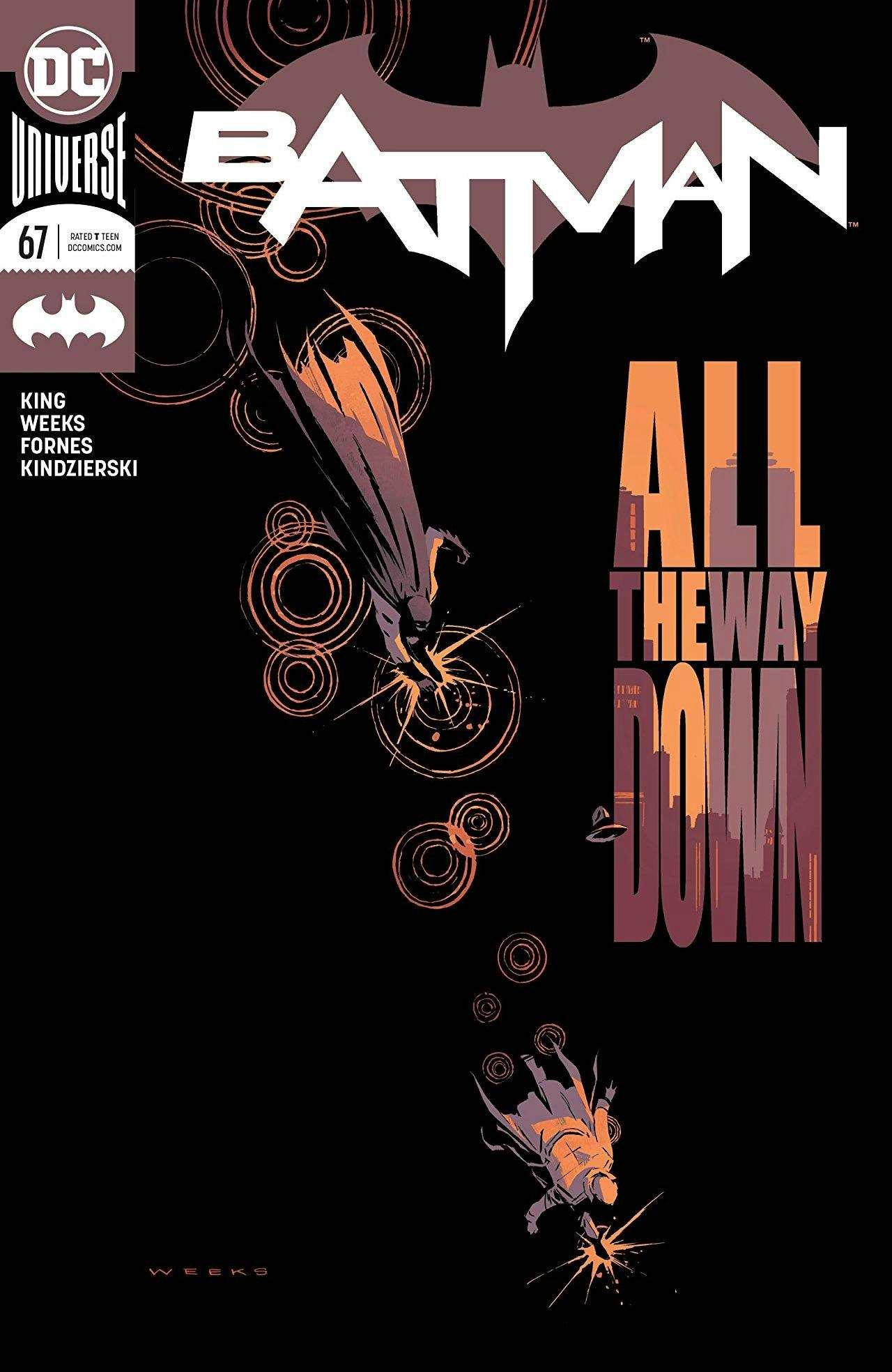 The chase is on in Batman #67 (written by Tom King, penciled by Lee Weeks and Jorge Fomes)! When a man is murdered on a rooftop, Batman pursues the killer through the city. Throughout the hunt it's clear that something is wrong with reality. Batman finally unmasks the murderer, and it's none other than The Joker! But how are they breathing underwater? Is the Dark Knight still trapped inside the Knightmare?
The future arrives in Justice League #20 (written by Scott Snyder and Jorge Jimenez, penciled by Jorge Jimenez). After being transported to the Sixth Dimension, the Justice League come face-to-face with future versions of themselves in a world without crime. Batman is shocked to see a Gotham City full of light, with Dick Grayson as its guardian. While everything might look ideal, Batman knows that when something is too good to be true, it probably is!
The Joker's Daughter makes her move in Nightwing #58 (written by Scott Lobdell and Zack Kaplan, penciled by Travis Moore). "Ric" Grayson has finally accepted his place as a hero, so he joins the new group of Nightwings as they take on Duela Dent. The Joker's Daughter is planning on blowing up a room full of Bludhaven's elite, hoping it'll get the attention of her father. Fortunately, Ric is able to stop her, and ends the issue having a heart-to-heart with Barbara Gordon.
Robin sends his team after Deathstroke in Teen Titans #28 (written by Adam Glass and penciled by Bernard Chang). The Boy Wonder is determined to succeed where his predecessors have failed, and sets a trap for Slade at his barber shop. The Teen Titans struggle, but in the end Deathstroke falls. Robin places Slade in his secret prison, which he has kept secret from his team – a secret blown when Kid Flash stumbles across it in the final page cliffhanger.
DC Universe has added some more Bat-related back issues to its massive comics library... The entire 26-issue maxi-series Batman and Robin Eternal is now available, featuring the Dynamic Duo taking on the mysterious Mother! If you're into crime noir and mysteries, then you'll love the 2017 Batman/Shadow limited series. The Shadow was one of Batman's earliest influences, now see what happens when the two characters collide in this unforgettable tale.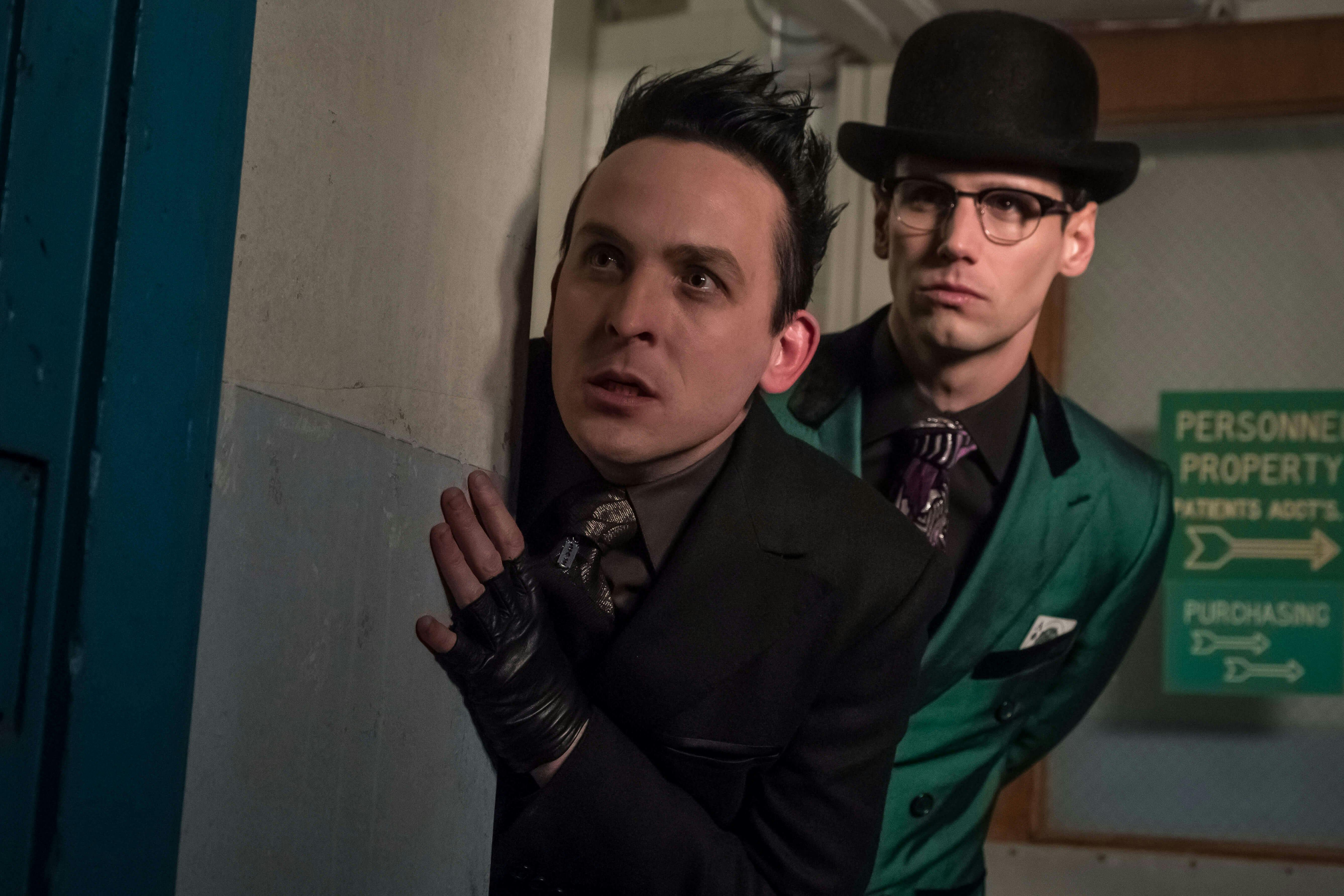 Things were looking pretty dire in No Man's Land this week on Fox's Gotham! Eduardo returned, and thanks to some enhancements from Theresa Walker and Hugo Strange he's stronger than ever. Eduardo is now Bane, and he immediately made his presence known by breaking Alfred's back! Walker set her sights on Bruce Wayne, and revealed that she's really Nyssa, daughter of Ra's Al Ghul. Yikes! There was some joy in all this chaos as Barbara Kean finally gave birth to her baby girl. It looks like the future Batgirl has arrived, but with Bane and Nyssa after the baby will she get a chance to grow up? There are only two episodes left, folks!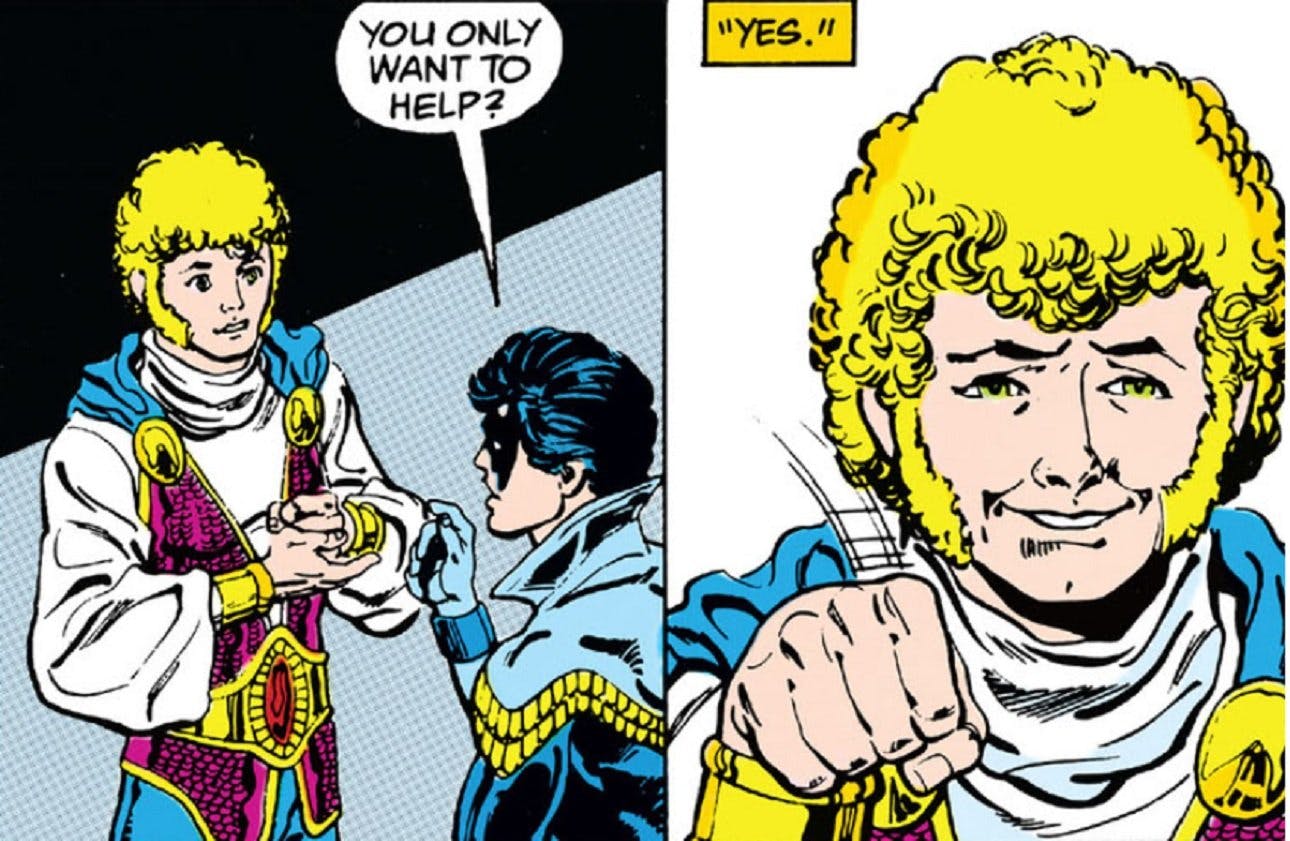 While Gotham may be ending, Titans season 2 is on its way. Some casting news dropped this week, giving us hints on how epic this season is going to be. Deaf, transgender YouTube star and activist Chella Man has been cast as Joe Wilson, the mute Titan known as Jericho. And actress Chelsea Zhang has been cast as Rose Wilson, a.k.a. Ravager. Between this and the recent casting of Esai Morales as Deathstroke, we can't find wait to find out what storyine the show will tackle in its second season!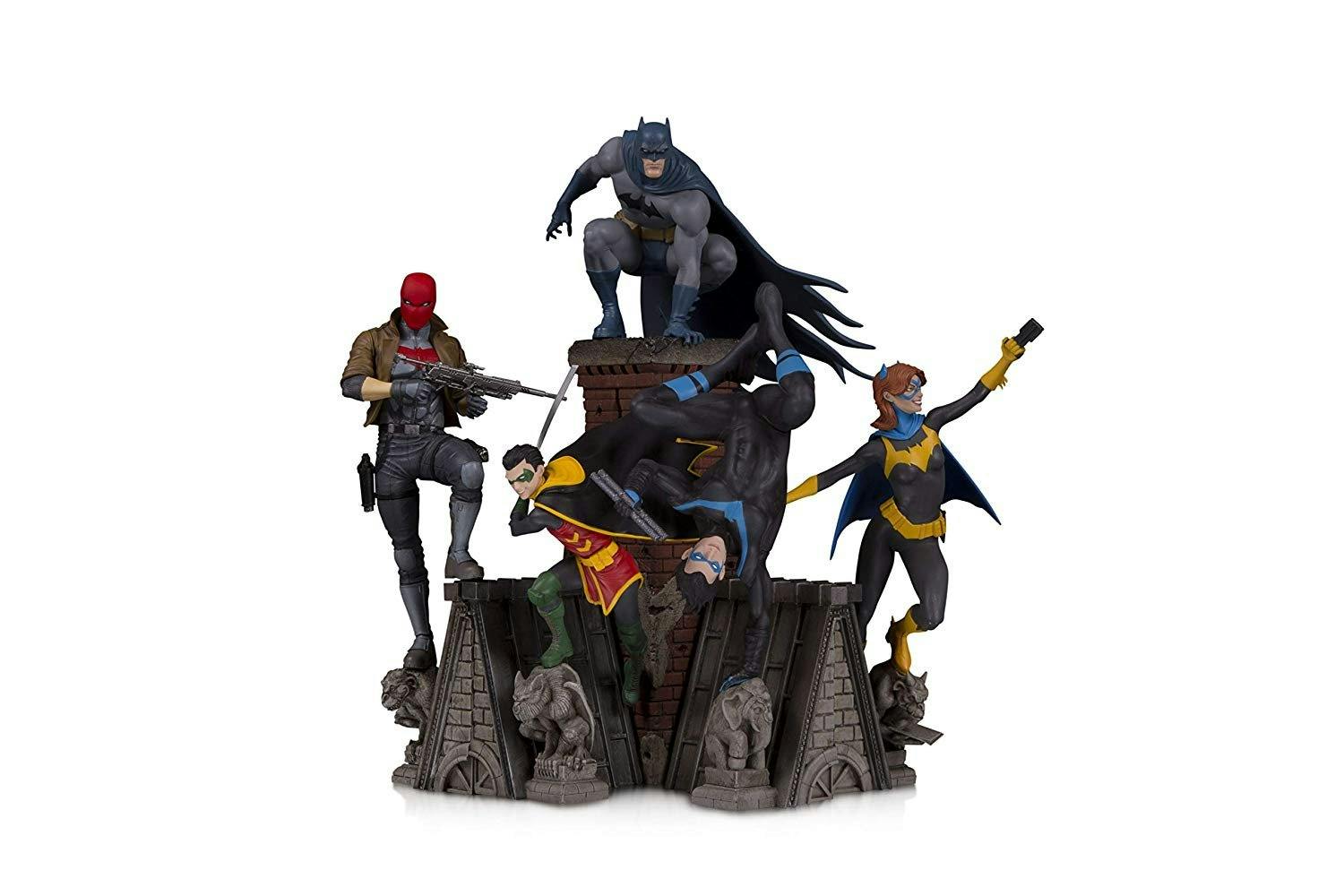 Do you remember the New Teen Titans multi-part statue? In honor of Batman's 80th anniversary, DC Collectibles is now producing another multi-part statue – this time featuring the Batman family! The Bat-Family multi-part statue comes in 5 separate pieces, and when put together features Batman, Robin, Nightwing, Batgirl and Red Hood ready for action on a rooftop. All 5 pieces are available now.
Speaking of Batman's 80th anniversary, DC Comics will be celebrating next week at Anaheim's Wondercon convention. A special anniversary panel will be held on Friday, March 29th and will feature famed Batman voice actor Kevin Conroy among other surprises. As part of the celebration, many Batman movies, comics, and TV shows will be free on DC Universe on Saturday, March 30th, so anyone can enjoy them regardless of whether or not they're registered for DC Universe! You can check out the full list of free titles on Hollywood Reporter.
NEXT WEEK: Barbara's psycho brother James Jr. makes an election day appearance in Batgirl #33! Terry reconsiders letting Matt be Robin in Batman Beyond #30! The truth about the Sanctuary murders is revealed in Heroes in Crisis #7! And get ready for a once-in-a-lifetime comic milestone as the 1000th issue of Detective Comics is released, containing 96 pages of epic Batman stories by an all-star roster of comic creators!
This will be one of the biggest weeks the Dark Knight has ever had, and we want all of you on hand for the celebration. So check back here for our recap -- same Bat-time, same Bat-channel!
Are you excited for Detective Comics #1000? Let us know in our Community!