The signal has been lit, and we're here to answer the call... Welcome to another edition of Batfan Friday, our weekly rundown of Gotham's latest happenings. The Dark Knight and his allies have had another eventful week, so let's get batty!
WARNING! SPOILERS AHEAD!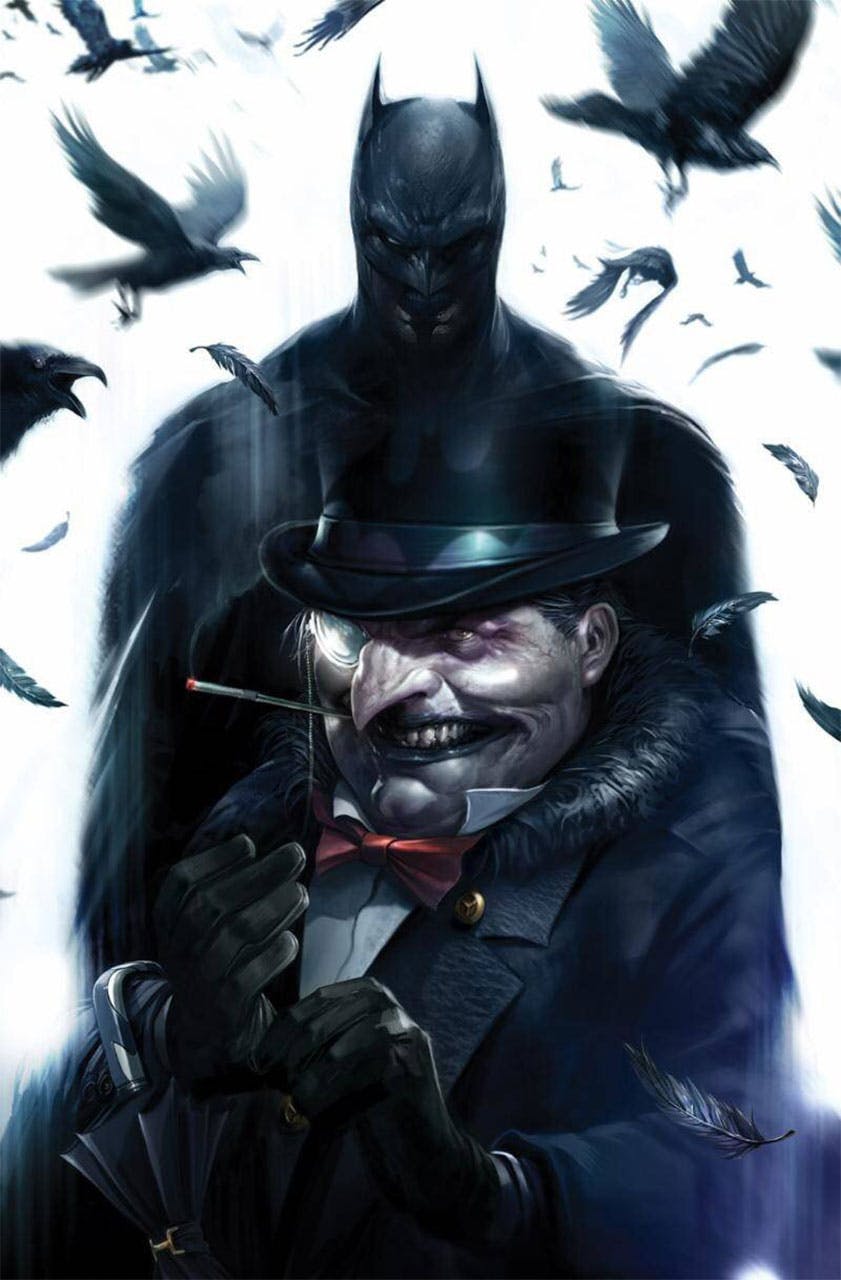 In Batman #58 (written by Tom King and penciled by Mikel Janin), Bane's campaign to break the Bat continues. Bane has already broken up the Bat-Cat wedding and contracted the KGBeast to shoot Nightwing in the head. Now he's hired the Penguin to assassinate Alfred! It seems that Bane has pushed Oswald too far though, and he's thinking about spilling the beans on the whole operation to the Dark Knight. Could the Penguin be the answer to Batman's troubles? Will Batman trust him? We'll learn more next month in Batman #59.
In Nightwing #52 (written by Scott Lobdell and Fabian Nicieza and penciled by Chris Mooneyham), Dick "Ric" Grayson struggles to leave the vigilante life behind, but the city of Bludhaven won't seem to let him. The Scarecrow's fear gas is showing the city what true terror is. To help combat this new threat, Detective Sapienza has formed a team of Nightwings, comprised of members from Bludhaven's finest. How will this sit with Ric?
In Adventures of the Super-Sons #4 (written by Peter Tomasi and penciled by Carlo Barberi), Robin continues his cosmic adventures with Superboy. Damian is now forced to watch the backs of two teammates when exposure to Red Kryptonite splits Jon in two. Things get even stranger when the boys run into adult versions of themselves. Something tells us Robin would've had an easier time if he had stayed in Gotham!
In Justice League #11 (written by Scott Snyder and penciled by Francis Manapul), Batman struggles to hold down the home front by himself while his teammates are off fighting the sea gods. Despite the Dark Knight's best efforts, the issue ends with Lex Luthor and the Legion of Doom breaching the Hall of Justice's defenses. The Caped Crusader is woefully outnumbered, but it's never wise to bet against Batman!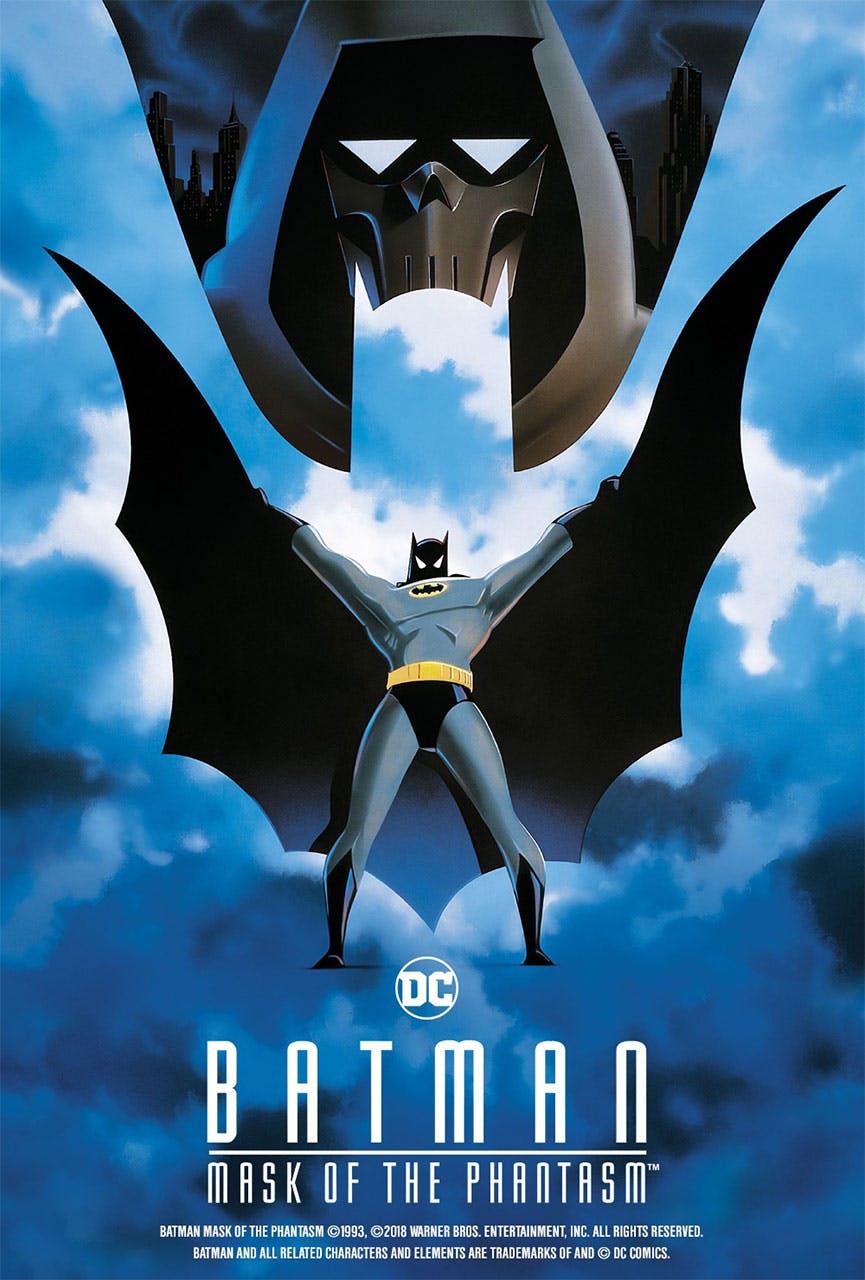 If you have time on November 12th, consider heading to your local theater to catch Batman: Mask of the Phantasm. Fathom Events will be celebrating the 25th anniversary of the animated classic with a limited theatrical release. You can also watch the movie here. Though seeing it on the big screen is an experience all too few Batfans have had. 
Residents of Chicago have been lucky enough to watch their city transform into Gotham City. Warner Bros. is currently in town filming scenes for the upcoming DC TV crossover "Elseworlds". This year's annual event is set to introduce both the city and Batwoman to the Arrowverse. If you're in the Windy City, you may see camera crews around your favorite neighborhood. TV viewers will be able to meet Batwoman December 9th-11th on the CW.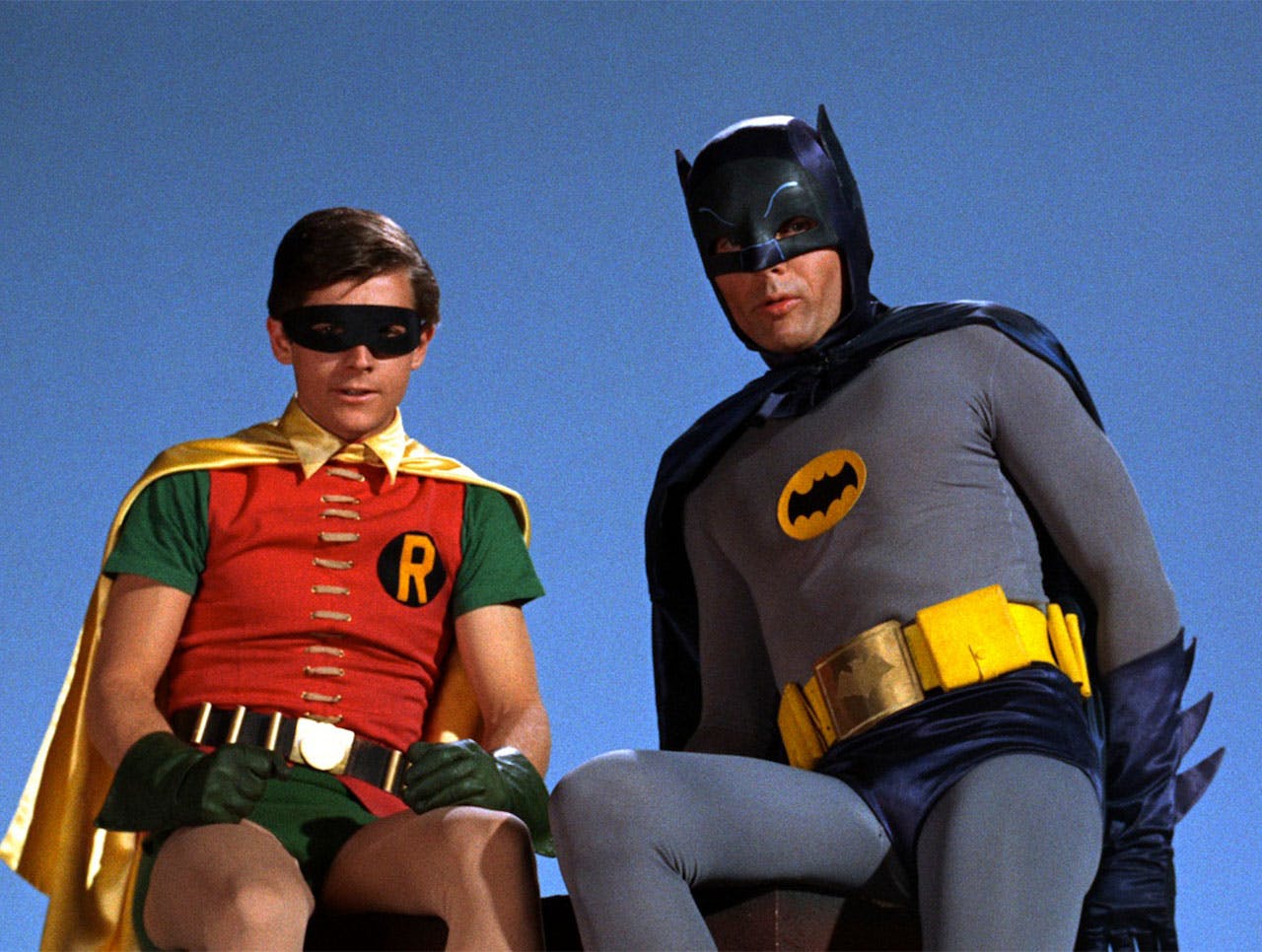 If you're a fan of the Adam West-starring 1966 Batman series and you have deep pockets, you now have a chance to own some great pieces of history from the classic show. Propstore, an auction house specializing in Hollywood items, has acquired some props and costumes from the 1966 Batman television series. Included in this collection of prized Bat-memorabilia is Batgirl's antidote box, Frank Gorshin's Riddler jacket, the Bat Shield, and more! The auction will be held in Los Angeles on December 1st.
Great news for players of the video game PlayerUnknown's Battlegrounds -- the Suicide Squad movie's Harley Quinn and her puddin' the Joker are available as playable skins! That means you can now eliminate your competitors in the famous battle royale game while looking like the villainous duo. The DLC is only available until January 30th, so don't wait on it. Could other classic Batman characters be next?
NEXT WEEK: We find out how dangerous a caged cat is when Selina Kyle winds up behind bars. Batman is forced to partner with Two-Face to save Gotham from Kobra. And Jason Todd finds trouble when he makes a new home in Appleton. Head back here in seven days to see how it all unfolds. Same Bat-time, same Bat-channel!
Share your love of Batman in our Community!