Welcome back to Batfan Friday, your weekly debriefing on the latest news from the Dark Knight's world. There's lots of news this week, from the caverns of the Batcave to the police blimps of Gotham. Let's break it down…
WARNING: SPOILERS AHEAD!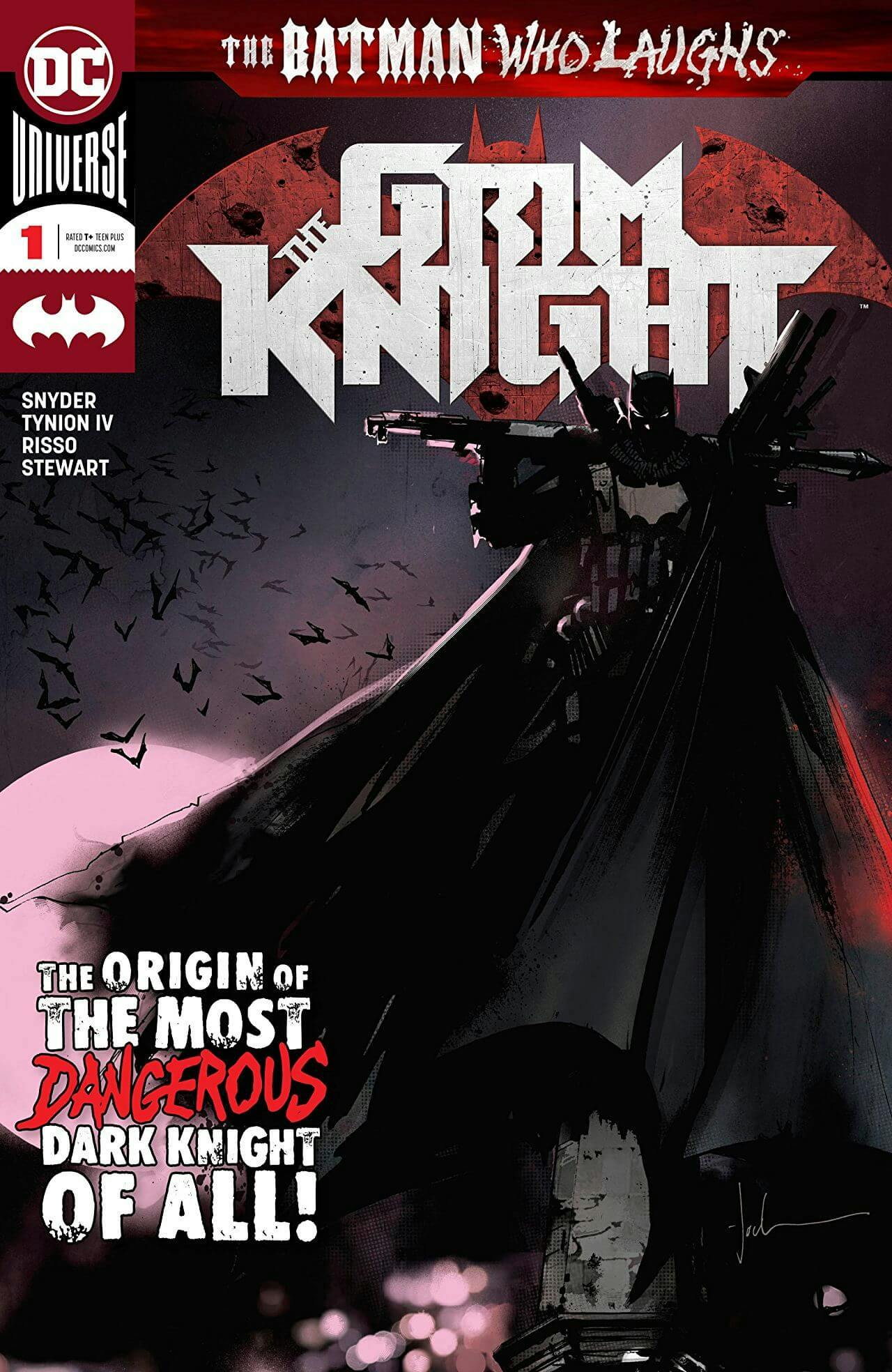 Jim Gordon met another unhinged version of the Caped Crusader in The Batman Who Laughs: The Grim Knight #1 (written by Scott Snyder and James Tynion IV, penciled by Eduardo Risso). The Grim Knight kidnaps a confused Gordon, as flashbacks reveal his origin. This twisted version of Batman came from a world where an 8-year-old Bruce Wayne was able to kill Joe Chill on the night his parents dead. This version of Bruce grew up to become a Batman who left no survivors. Now he's working with The Batman Who Laughs, and it's clear to Gordon that what they're up to will make Gotham crumble. 
Jason Todd takes over the Iceburg Lounge in Red Hood: Outlaw #32 (written by Scott Lobdell and penciled by Stephen Segovia). Batman confronts Red Hood and threatens to take him in, but Jason calls his bluff knowing the Dark Knight would never expose their secret identities. Frustrated by the stalemate, Batman leaves shortly before readers learn Jason has Penguin trapped in the Iceburg Lounge's panic room.  
Selina's out for revenge in Catwoman #9 (written by Ram V and penciled by John Timms). When the Broker robs one of Catwoman's friends, a cop named Dean Hadley warns her not to get involved. The police have been building a case against the Broker, and they're concerned that Catwoman could ruin their operation. Selina isn't the type to listen when being told what to do, so she goes after the Broker anyway. But Catwoman still believes in justice, so she makes sure enough evidence is leftover for Dean to put the Broker away for a long time.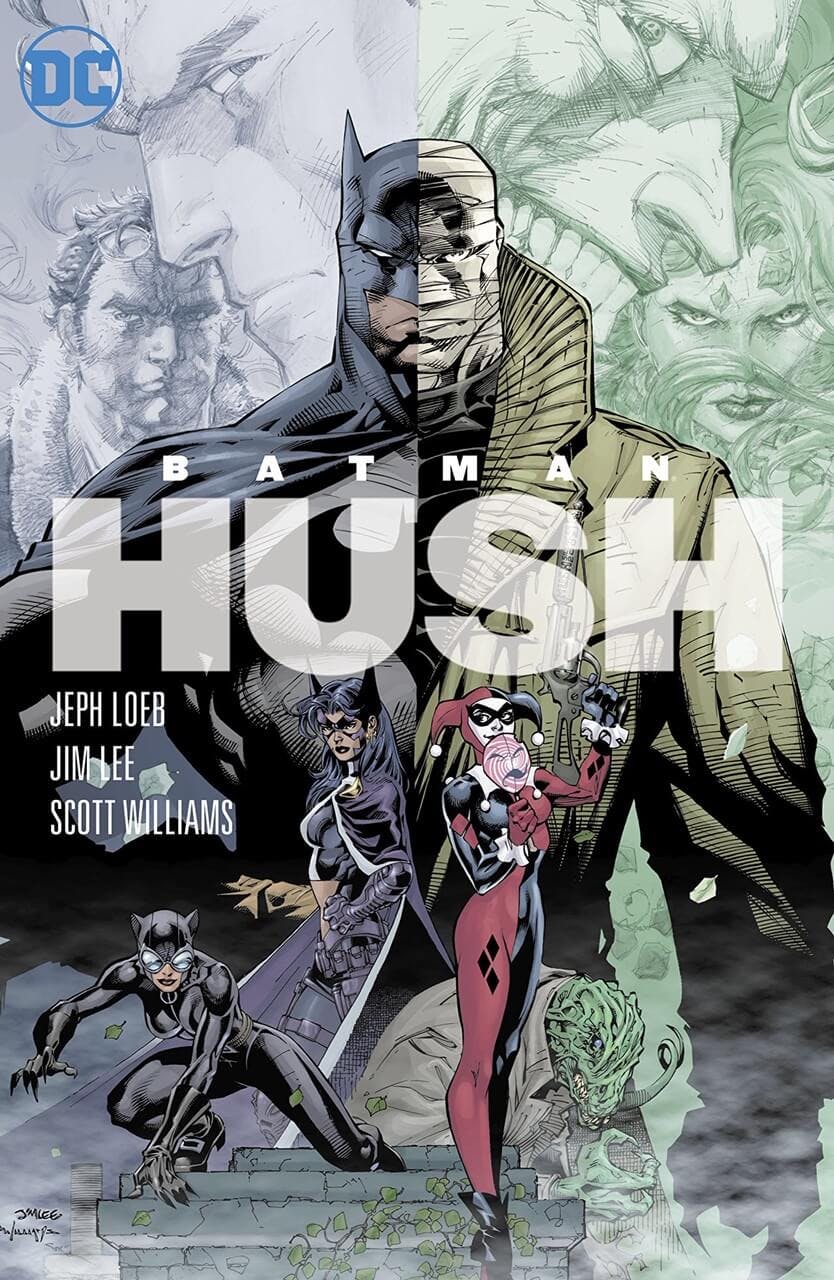 If you're looking for some back issues to revisit, or maybe even read for the first time, DC Universe has added some great Batman classics to their comics library. Chief among them is "Hush", the bestselling 12-issue epic written by Jeph Loeb and featuring some of the finest art from Jim Lee. The story's a great primer on the world of Gotham, and features most of Batman's greatest allies and villains. The saga also introduces the villain Hush and sets the stage for the return of Jason Todd. An animated adaptation of "Hush" will be arriving this summer, so now is the perfect time to read this storyline. And don't forget to read DC Universe's look at why "Hush" remains a classic.
We've also just added "Bruce Wayne: Murderer", a story that finds Gotham's favorite son accused and behind bars. When Bruce Wayne's ex-girlfriend Vesper Fairchild turns up dead in Wayne Manor, the evidence is too damning to ignore, and the millionaire is arrested. Batman's allies search for evidence to free their mentor, but what happens when the evidence points towards the Dark Knight? Who killed Vesper and can Bruce clear his name? Check out this epic storyline for the answers…
You can also read the first 11 issues of the Rebirth-era title Trinity, a series that teams Batman up with Superman and Wonder Woman. The first arc finds the heroes going up against White Mercy -- and if something is a big enough threat that it takes Batman, Superman and Wonder to stop it then you KNOW things are dire!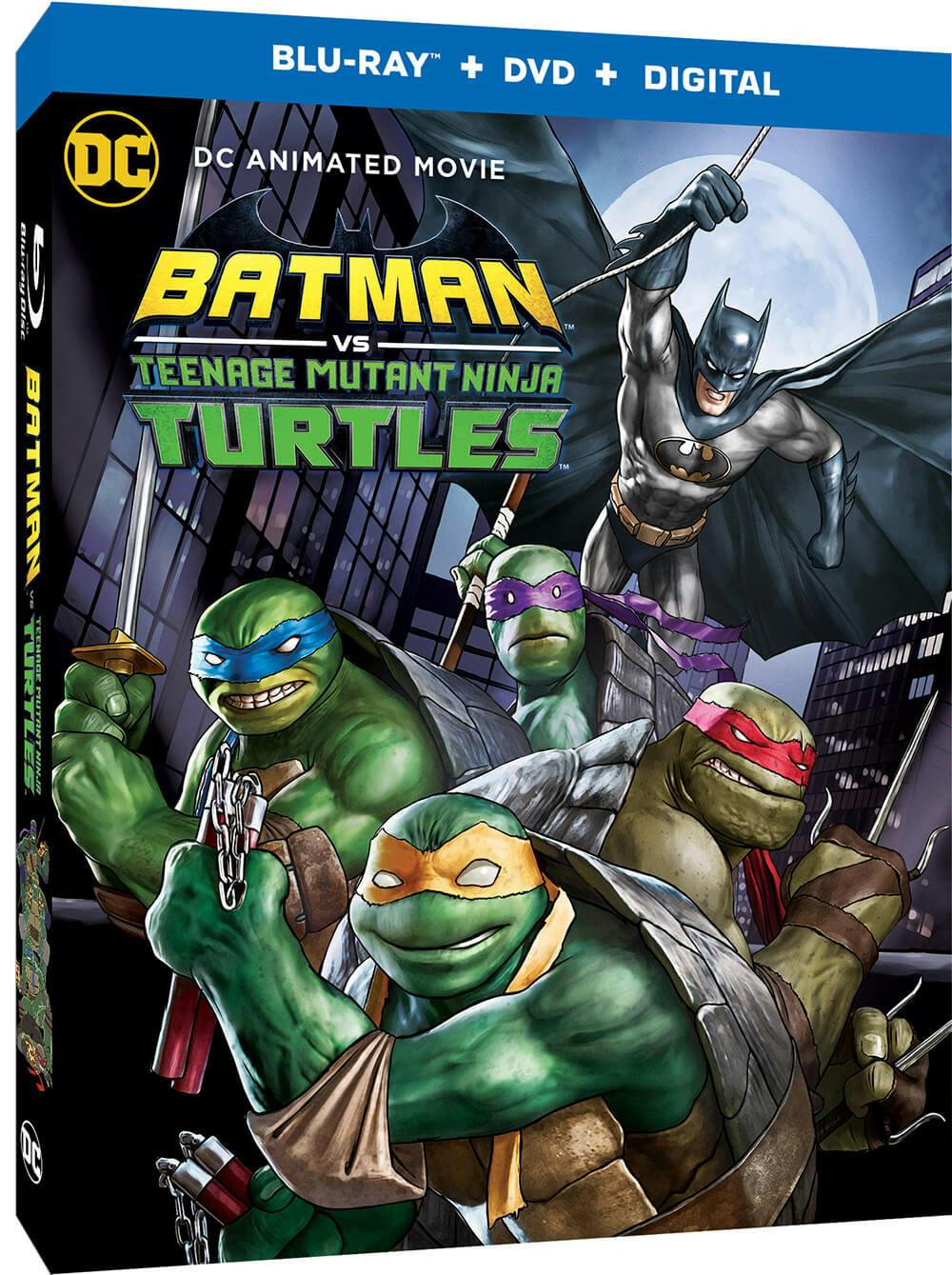 This week a full-length trailer for the upcoming animated film "Batman vs. The Teenage Mutant Ninja Turtles" dropped, and it's enough to make any Batfan go "Cowabunga!" Seeing the Dark Knight (voiced by Troy Baker) fight side-by-side with the Ninja Turtles is a sight many of us have been dreaming of since we mixed our action figures up as children. The Nickelodeon and Warner Brothers collaboration will be available for digital purchase on May 14th, but if you want to see it early there will be a special screening at WonderCon in Anaheim on March 31st.
The Batwoman TV show pilot continued filming in Vancouver this week, including some scenes shot at an abandoned mental institution. Could this mean a return to Arkham Asylum? The citizens of Vancouver were also surprised to find a Bat-signal shining in their sky, making Canada feel a lot like Gotham City. Producer Greg Berlanti spoke with Deadline at a TV conference in Jerusalem and revealed the Batwoman pilot takes place before her recent "Elseworlds" debut. We can't wait to see Kate Kane's story continue to unfold...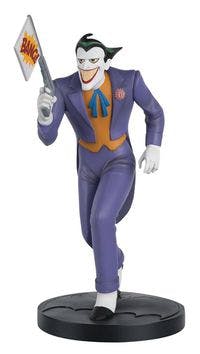 Everyone's collection needs a little bit of laughter in their life, which is why Eaglemoss has released a 12-inch Joker statue, modeled after the character's iconic look in Batman: The Animated Series. Retailing at $149.99, there are only 1,000 available. But don't tell the Joker that -- he doesn't react well to copycats... 
NEXT WEEK: Bruce Wayne's nightmare continues in Batman #67! Robin and the Teen Titans go up against Deathstroke in Teen Titans #28! And "Ric" goes up against Duela Dent in Nightwing #58! Make sure you check back with us for your debriefing -- same Bat-time, same Bat-channel.
What was your favorite Batman news this week? Let us know in our Community!