Welcome back to Batfan Friday, our weekly roundup of the latest news in the Caped Crusader's world. Batman's war on crime has kept him pretty busy this week. Let's see what he and his allies have been up to…
WARNING: SPOILERS AHEAD!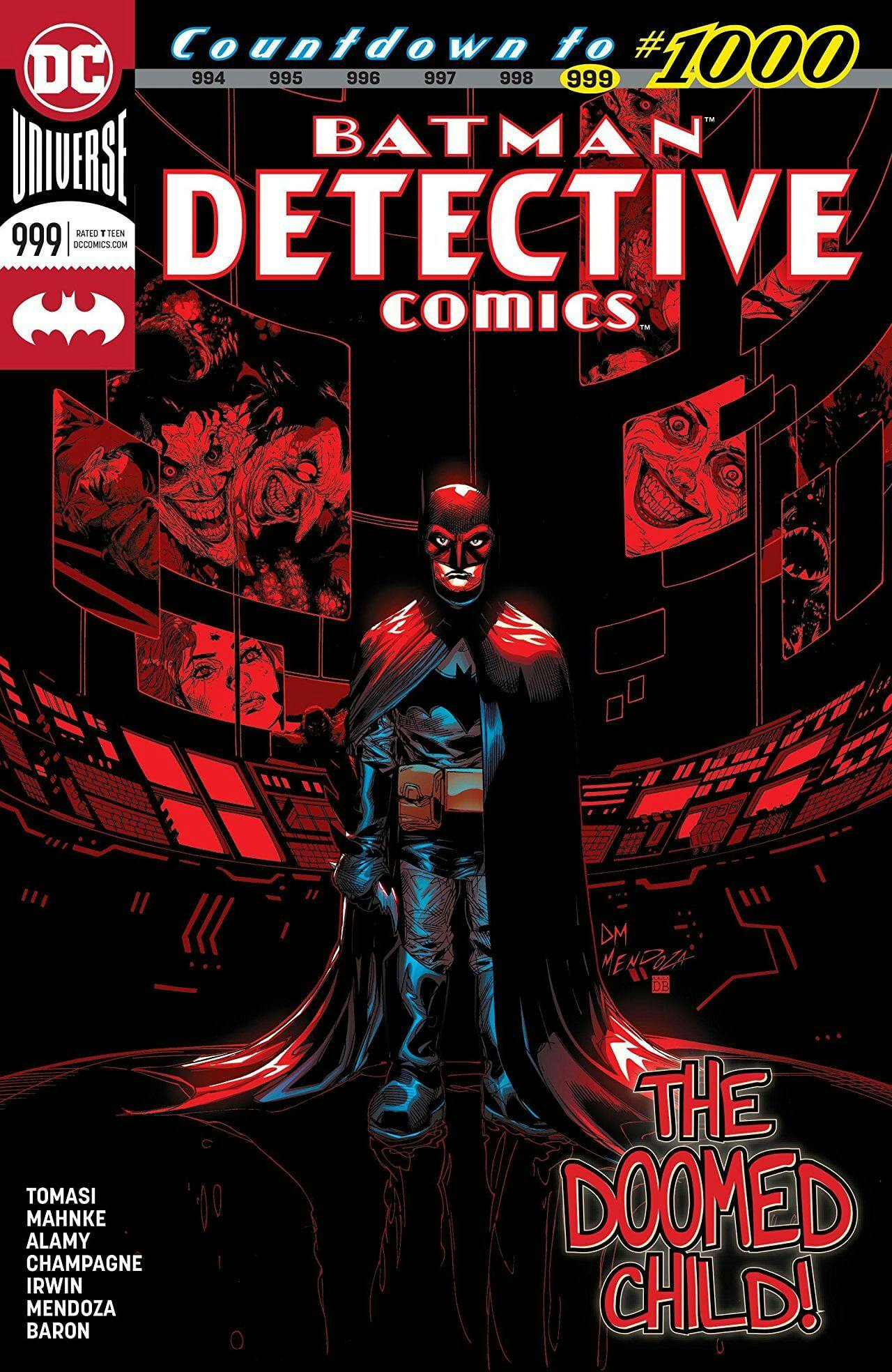 Batman had a showdown with his inner demons in Detective Comics #999 (written by Peter J. Tomasi and penciled by Doug Mahnke). Someone has been striking at the Dark Knight by attacking his closest allies, and now Batman realizes that the enemy who's been outwitting him is none other than himself. It's Batman vs. Batman! In the last few pages, readers discover the shocking reason why.
It's Gotham Girl gone wild in The Flash #65 (written by Joshua Williamson and penciled by Rafa Sandoval). Despite warnings from The Flash and Batman, Gotham Girl's continued use of her powers takes a toll on her body until she falls. The Flash is able to resuscitate her, as Iris gives Batman a piece of her mind. In the end, the adventure takes a toll on Barry and Bruce's friendship, as Batman takes things too far, leaving Flash to exit the Batcave in anger. 
More secrets from the day the Sanctuary fell are discovered in Heroes in Crisis #6 (written by Tom King, penciled by Mitch Gerads, and Clay Mann). It turns out that Harley was never supposed to be at Sanctuary, and that Ivy snuck her friend in hoping the experience would help her. Harley tries out the simulator, and has some fun beating up a virtual Mr. J before everything goes wrong. It looks like Booster Gold killed everyone, but how does that jibe with his flashbacks? The mystery deepens!
The Cormorant targets Barbara's boss in Batgirl #32 (written by Mairghread Scott and penciled by Paul Pelletier). Batgirl's only ally against the Cormorant is Candidate Allejo's security chief Jason Bard. Batgirl still doesn't trust Jason (probably because he framed her father for murder), and their fight against Cormorant does little to win her over. In the end, Jason fatally shoots Cormorant before Batgirl can find out who hired him, angering Batgirl and leading her to wonder if Allejo is still vulnerable. 
The Joker and Bruce Wayne have their final showdown in Batman Beyond #29 (written by Dan Jurgens and penciled by Brett Booth). The Joker has kidnapped Matt McGinnis, and Terry is frantically searching the city hoping that his brother won't become the next Jason Todd. The Joker surprises everyone by showing up in the Batcave, revealing that Matt cracked and gave away the secret. Bruce Wayne and the Joker brawl in the caverns under Wayne Manor, and in the end only one of them makes it out alive!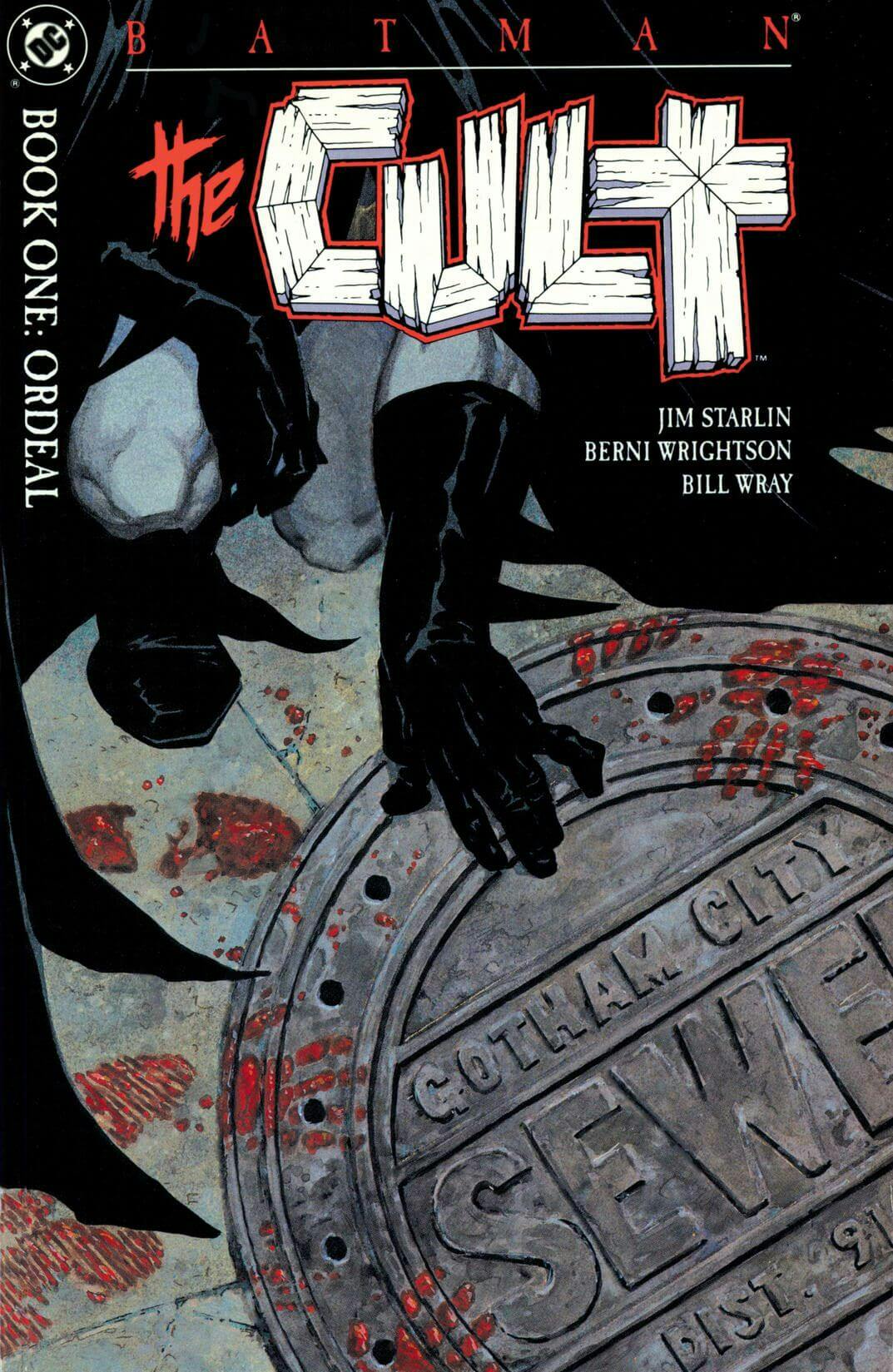 If you're all caught up on modern Batman comics, why not check out some classic back issues? DC Universe has just added Batman: The Cult, a limited series in which the Dark Knight finds himself brainwashed by Deacon Blackfire and his band of zealots. Batman's greatest weapon is his mind, so what happens when it gets corrupted? Read this classic story to find out.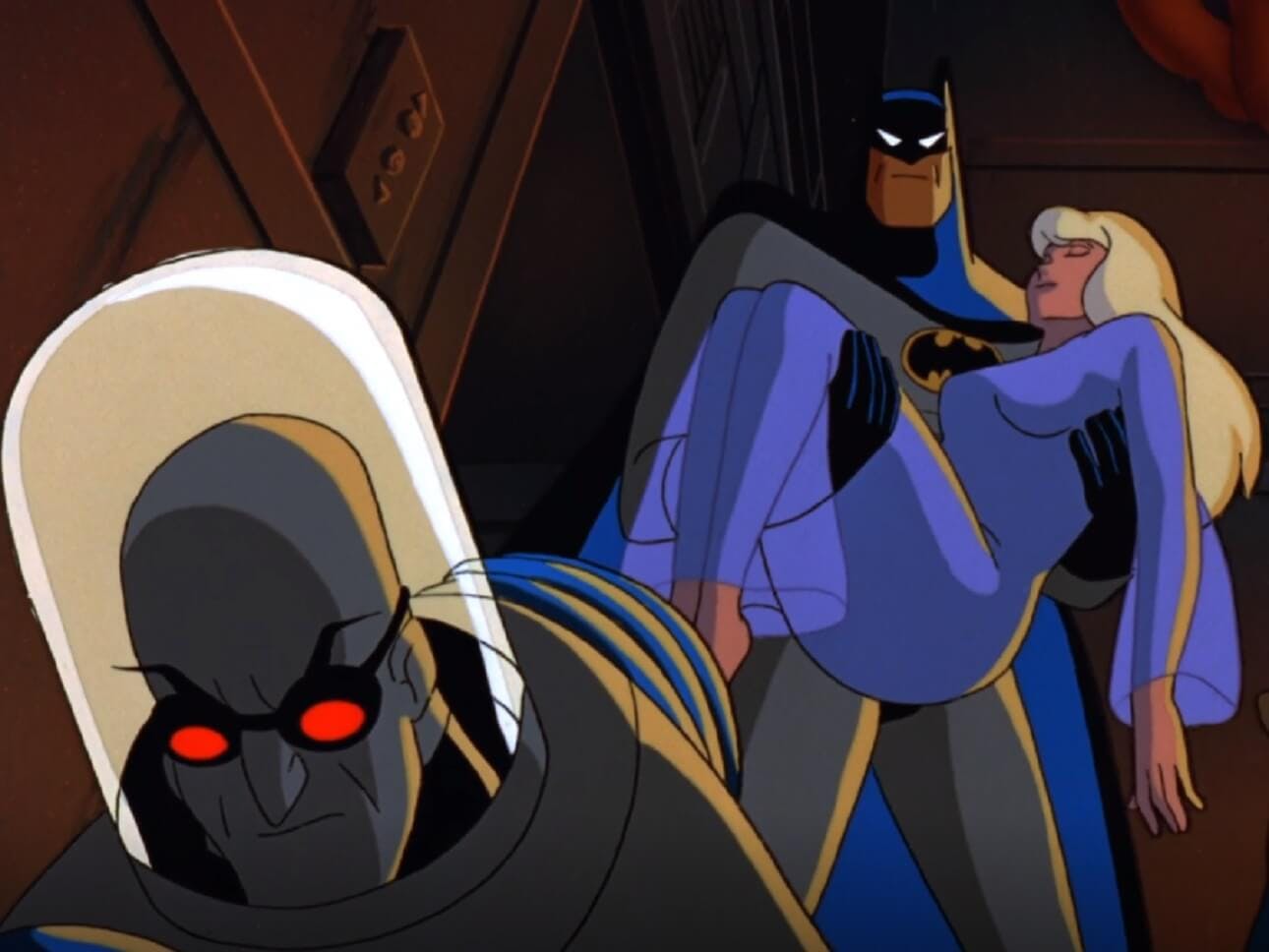 If you're looking for something fun to watch over the weekend, DC Universe has just added two more animated Batman movies! Batman and Mr. Freeze: Subzero is a spin-off of Batman: The Animated Series, featuring a heartbreaking story as both Robin and Mr. Freeze try to save the women they love. Batman vs. Dracula is a film spun off from 2004's The Batman series, in which the Dark Knight finds himself up against Bram Stoker's immortal vampire!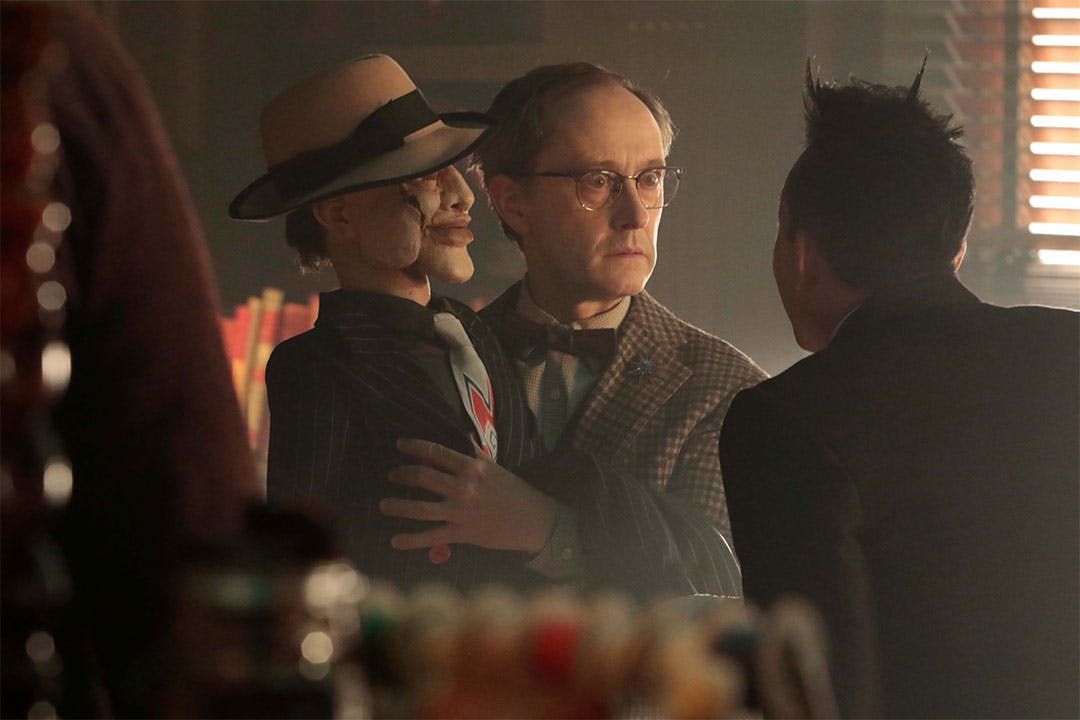 The Ventriloquist and Scarface made their live-action debut in this week's episode of Gotham! As Penguin and Riddler planned to escape No Man's Land via submarine, they were surprised to find Mr. Penn, Oswald's former accountant, alive and well. Mr. Penn wasn't alone though…in his hand was an aggressive puppet named Scarface, whose personality was a clear contrast to The Penguin's meek former employee. Luckily for The Riddler, he was able to take control of the situation and shoot the Ventriloquist, proving that he and Penguin are no dummies...
 
NEXT WEEK: Poison Ivy returns on Fox's Gotham. The Dark Knight tries to escape from his nightmare in Batman #66. Tim Drake learns where Conner Kent has been hiding in Young Justice #3. Robin tries to get his hands on a Green Lantern ring in Adventures of the Super Sons #8. Harley is transferred into vermin in Harley Quinn #59. And the Justice League find themselves up against Mxyzptlk in Justice League #19. 
The week ahead look mighty interesting, so be sure to get the lowdown from us next week. Same Bat-time, same Bat-channel! 
What Batman news are you most excited about? Let us know in our Community!