Gotham City is a pretty dangerous place, but our heroes have survived the week. So now it's time to debrief with another edition of Batfan Friday, our weekly rundown on all the Dark Knight news. Batman and his allies have had another busy week -- so let's see what they've been up to…

WARNING: SPOILERS AHEAD!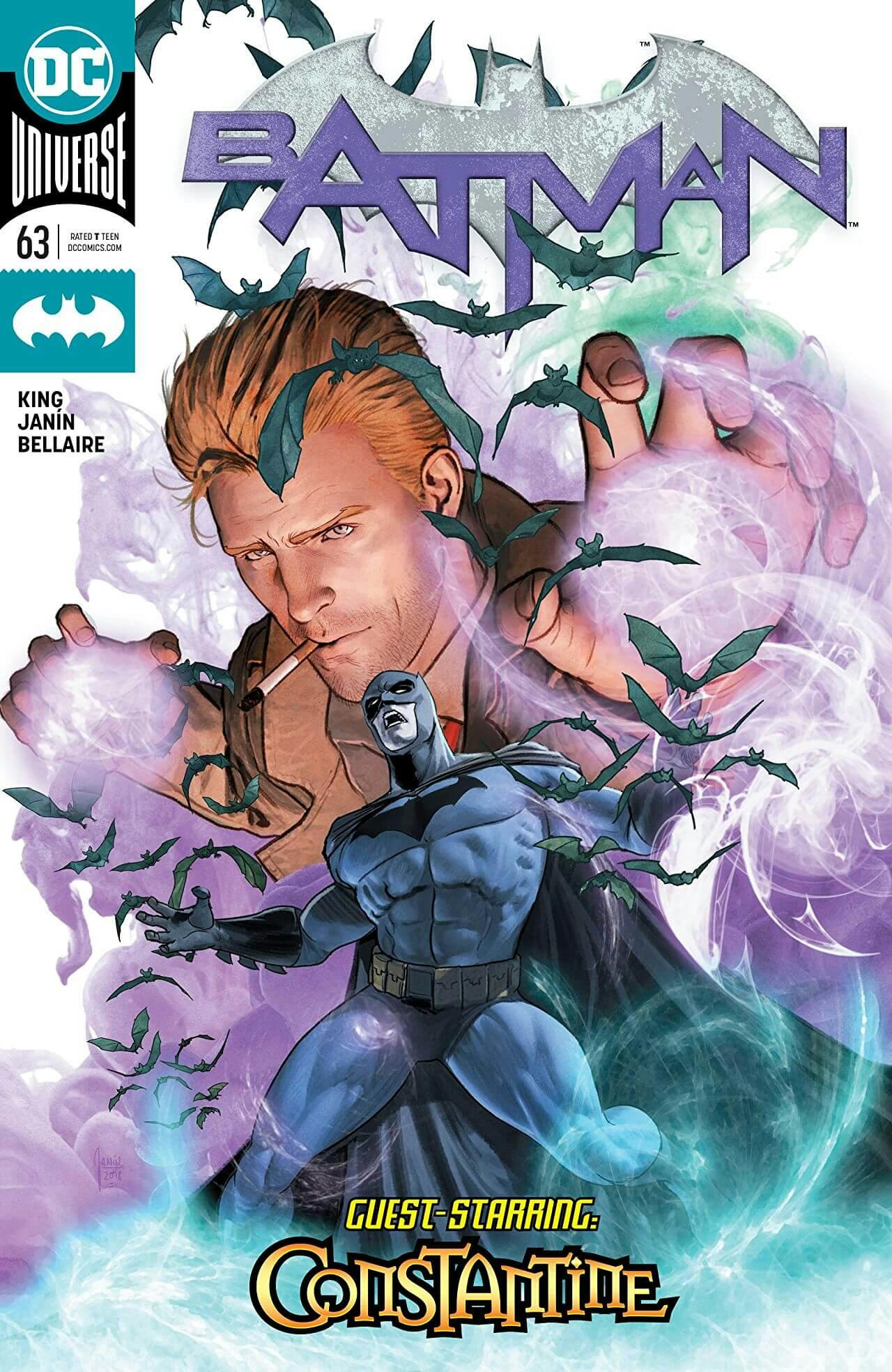 Bruce Wayne gets another chance at holy matrimony in Batman #63 (written by Tom King and penciled by Mikel Janin). Bruce finds himself transported back to the Bat-Cat wedding from last summer's Batman #50, only this time Selina shows up and the two get married. Unfortunately, John Constantine also appears, and warns Bruce that things are not as they seem. But Batman tries to ignore him and enjoy married life. Alas, when it comes to Batman, happiness always has a price. When Bruce wants Constantine's help, he learns he truly is alone... 
Long-kept secrets of the multiverse are revealed to Batman and his teammates in Justice League #16 (written by Scott Snyder and James Tynion IV, penciled by Jim Cheung and Stephen Segovia). As the mysteries unravel, Martian Manhunter discovers some revelations from his own past, and learns how Martians and humans once shared common ancestry. Now the universe must take the shape of justice or doom, and it's up to the League to make sure Luthor doesn't get to choose... 
Robin and his team must break into the Batcave in Teen Titans #26 (written by Adam Glass and penciled by Bernard Chang). Damian still hasn't made up with his father, but wants some items and intel from his former headquarters. He's quickly caught by Alfred, however, and the Teen Titans must fend off a Batman robot. Maybe they should just use the front door next time?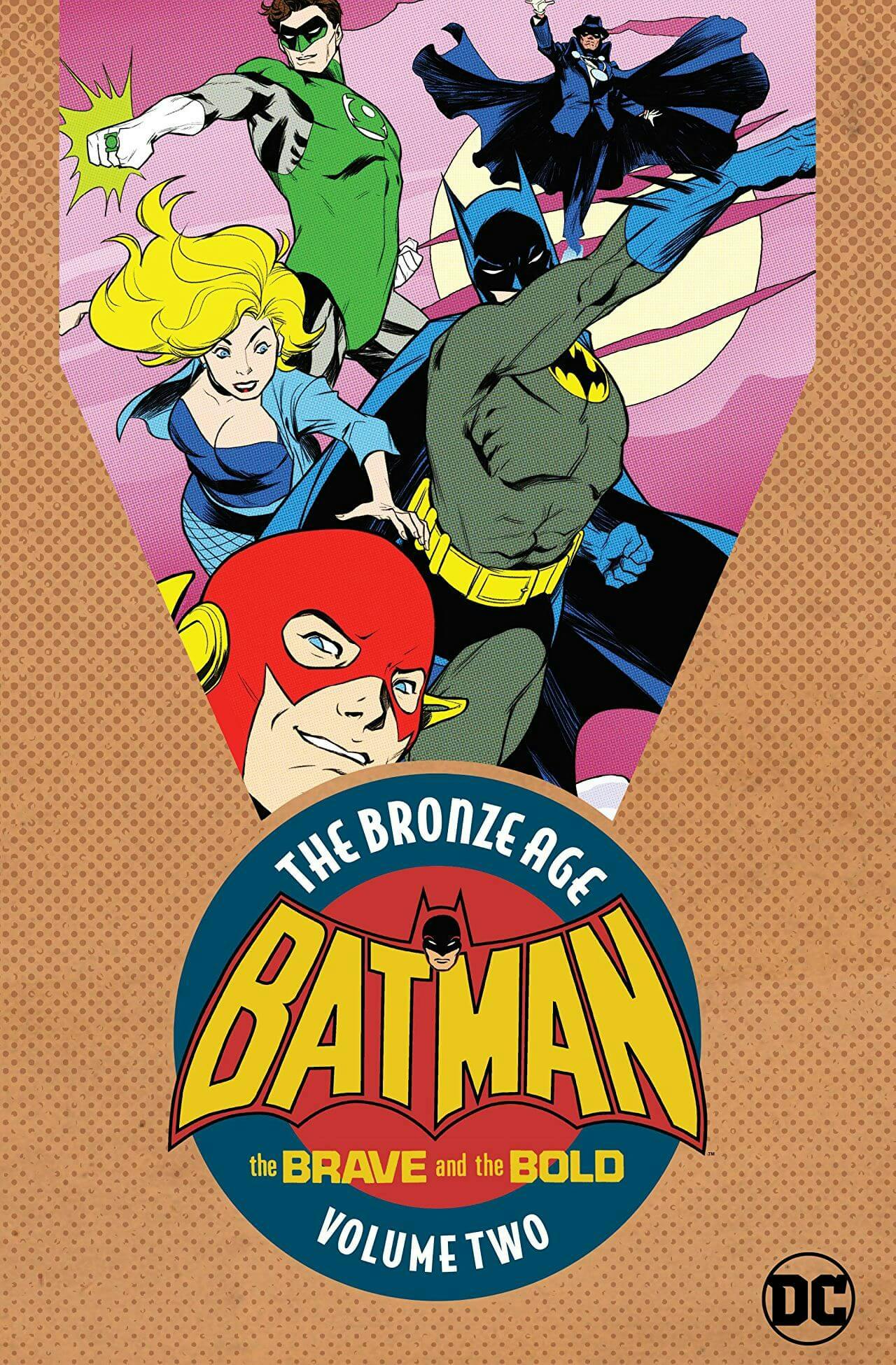 If you prefer your comics old school, DC has just released an omnibus collecting some of Batman's greatest Bronze Age-era team-ups. The Brave and the Bold: The Bronze Age Volume 2 collects the Dark Knight's parterships with the Teen Titans, Green Arrow, Wonder Woman, the Metal Men, and more! 
There are also plenty of Batman back issues that have just been added to DC Universe's digital comics library. So if you're looking for great comics to read once you finish this article, here are some suggestions…
Batman (2016) – The first 24 issues of Tom King's hit run have arrived, including the Doomsday Clock tie-in story "The Button" (and its crossover issues with The Flash). If you've ever wondered what everyone's been talking up, now is the perfect time for a binge read.
All-Star Batman (2016) – Batman is hunted by enemies and friends alike as he's forced to protect Harvey Dent.
Harley Quinn (2016) – Read Harley Quinn's hilarious Rebirth adventures!
Injustice: Gods Among Us – The complete series based on the hit DC fighting video game.
Birds of Prey (2011) – Read Barbara Gordon's adventures with Black Canary and some of the mightiest females in the DC Universe.
The OMAC Project – One of Batman's projects gets out of hand and threatens the world in this Infinite Crisis tie-in.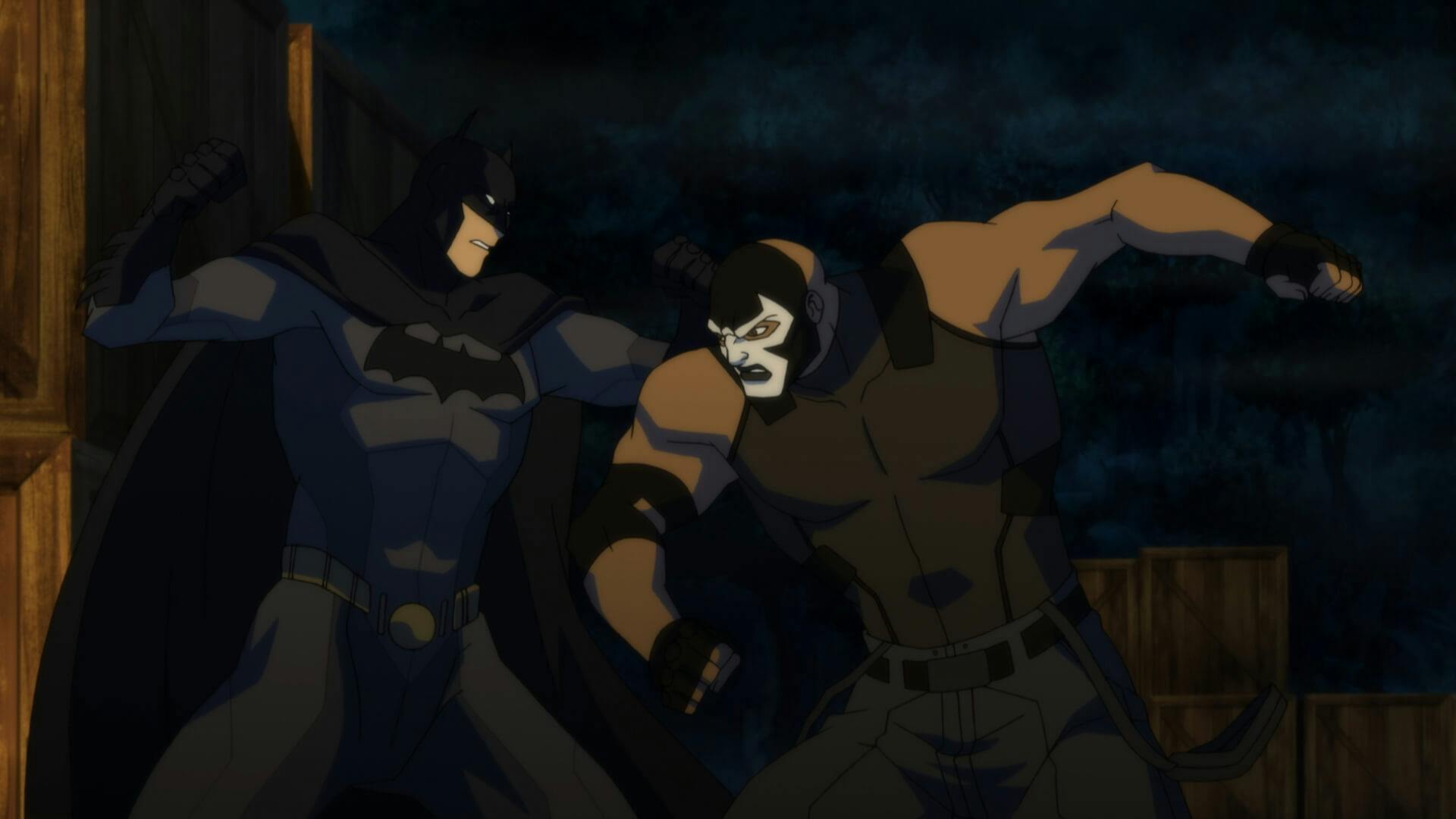 Are you caught up on Young Justice: Outsiders?  The final four episodes of this season's first half dropped today ("Exceptional Human Beings", "Another Freak", "Nightmare Monkeys" and "True Heroes"), and there's so much action, intrigue, Easter eggs, and more that it may take several viewings to digest it all. Looking for intel on Tara Markov's whereabouts, Batman, Metamorpho, and Katana head to Santa Prisca. Viewers are treated to an epic fight between Batman and Bane, Metamorpho and Deathstroke, and a sword fight between Katana and Lady Shiva -- and this is just in the first of the four episodes! Viewers also witness the origin of Cyborg, the first day of school for Halo and Forager, the backstory of Gar Logan, and so much more. Young Justice: Outsiders will return with its second half this June, and we're already counting the days...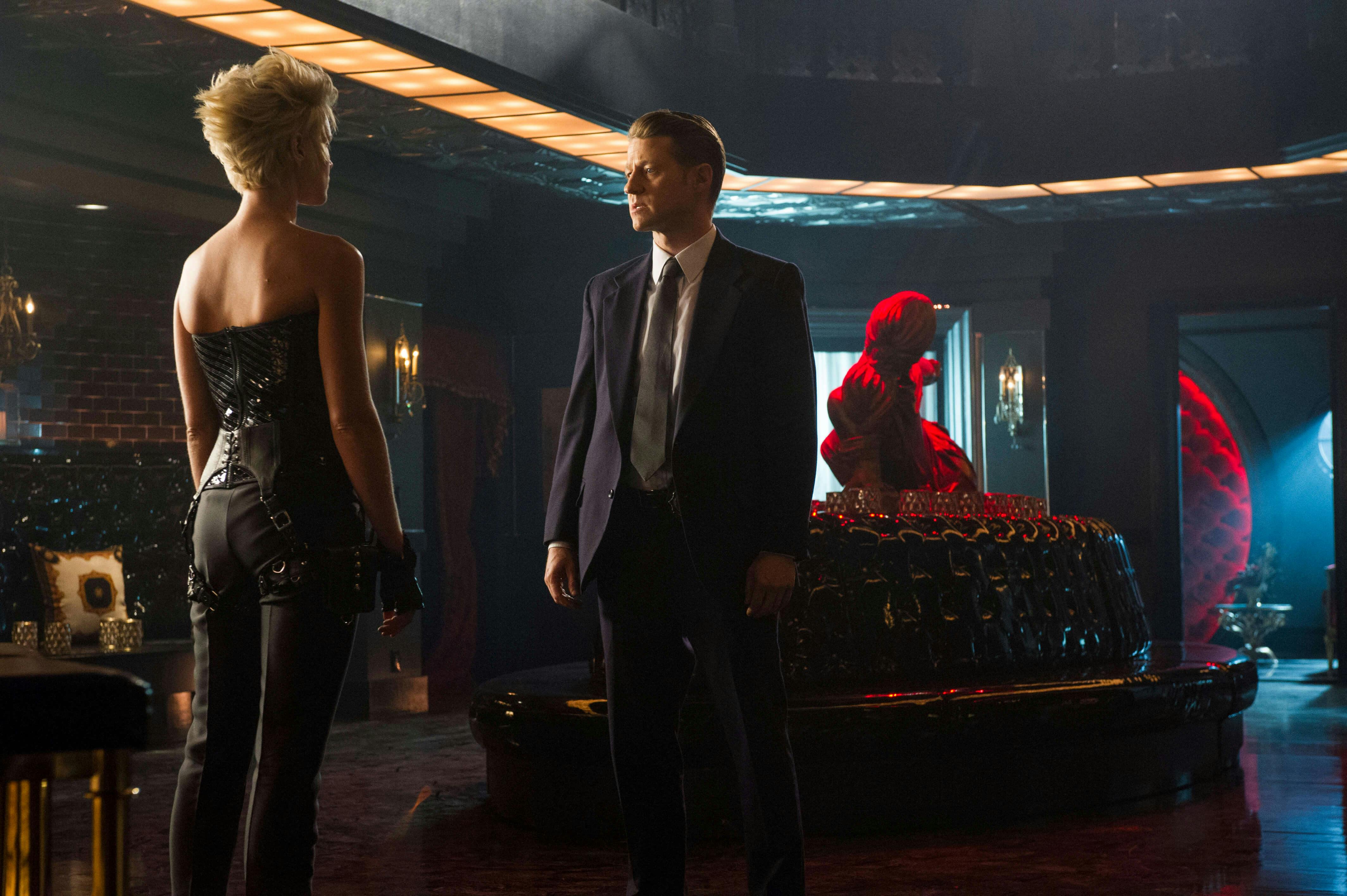 Jim Gordon and Penguin team-up to find out who destroyed the Haven on Fox's Gotham. It looks like justice has prevailed when Victor Zsasz is caught, but Gordon isn't convinced they have the right man. The angry mob of citizens who want revenge don't seem to care, and it's up to Jim to save Zsasz. Meanwhile, Selina catches up with Jeremiah, stabbing him as revenge for crippling her months earlier...
NEXT WEEK: Jim Gordon learns who is really pulling the strings and sabotaging No Man's Land on TV's Gotham. Batman deals with the fallout of Sanctuary's revealed secrets in Heroes in Crisis #5. Politics drive a wedge in the Gordon family in Batgirl #31. The Joker continues his attack on the Gotham of tomorrow in Batman Beyond #28. Hugo Strange is the latest target of Batman's mysterious enemy in Detective Comics #997. The League must save all of the multiverse in Justice League Annual #1. And it's Damian Wayne vs Jason Todd in Teen Titans Annual #1. It looks like it'll be an epic week! So check back here next Friday to see how it all goes down. Same bat-time, same bat-channel...
What was your favorite Batman moment of the week? Let us know in our Community!