Greetings Gothamites, and welcome back to Batfan Friday, our weekly rundown on all the recent news in the Dark Knight's world. Batman never has a dull week, so we've got a lot to cover. Let's dive in! 
WARNING: SPOILERS AHEAD!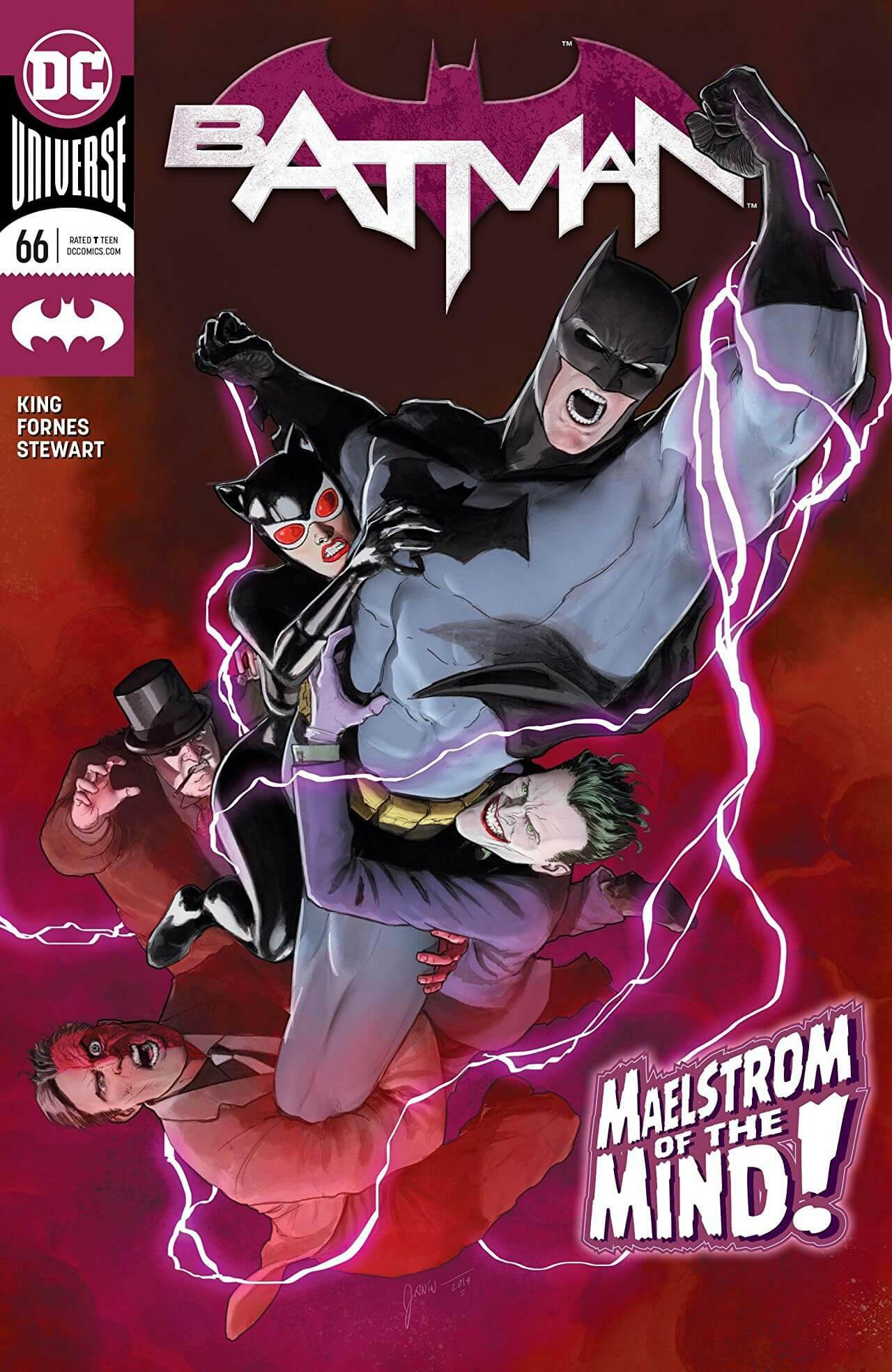 Bruce Wayne's nightmare continues in Batman #66 (written by Tom King and penciled by Jorge Fomes). In his continuing dreamscape, Batman imagines Catwoman being interrogated by the Question on why she left the Dark Knight at the altar. If she dumped him so he could be a stronger Batman, why is he so weak now? Batman continues to process the breakup as he dreams of Catwoman, and there's little hope he'll escape from this mental prison...
Rex Luthor continues his hunt for Robin and Superboy in Adventures of the Super Sons #8 (written by Peter J. Tomasi and penciled by Carlo Barberi). Luckily for the boys, Damian has already built six Batcaves in their short time on the prison planet. The boys learn of a teleportation device, known as the Vroom Tube, which can transport them back to Earth. Unfortunately, the Super Sons are betrayed by Joker Jr., who sides with Rex. Yup, you can't trust any version of the Joker...
Impulse catches up with the OTHER Superboy (Conner Kent) in Young Justice #3 (written by Brian Michael Bendis, penciled by Viktor Bogdanovic and Patrick Gleason). And Conner tells Bart how he left Smallville and found himself in Gemworld. Apparently Superboy has made himself quite at home there, because he now has a wife and child! This will come as quite a surprise to Robin (Tim Drake) when he and the rest of the team escape their prison...
Mr. Mxyzptlk returns in Justice League #19 (written by Jorge Jimenez and Scott Snyder, penciled by Jorge Jimenez)! It turns out that the Justice League are not the only ones worried about the destruction of the Source Wall. Mxy's home in the Fifth Dimension is in danger as well, and he begs Superman to travel with him to the mysterious Sixth Dimension to set things right. Batman and the League reluctantly go along with the plan, but can the trickster be trusted? 
Harley undergoes a horrifying transformation in Harley Quinn #59 (written by Sam Humphries and penciled by Sami Barsi). When three witches cast a spell on Harley, she awakens to find that she now has an insect head. Harley is unable to communicate with her friends, who are frightened and confused by her new appearance. Throughout the story, the rest of Harley's body begins to transform, and it takes a dunk tank to turn the Joker's former girlfriend back to normal...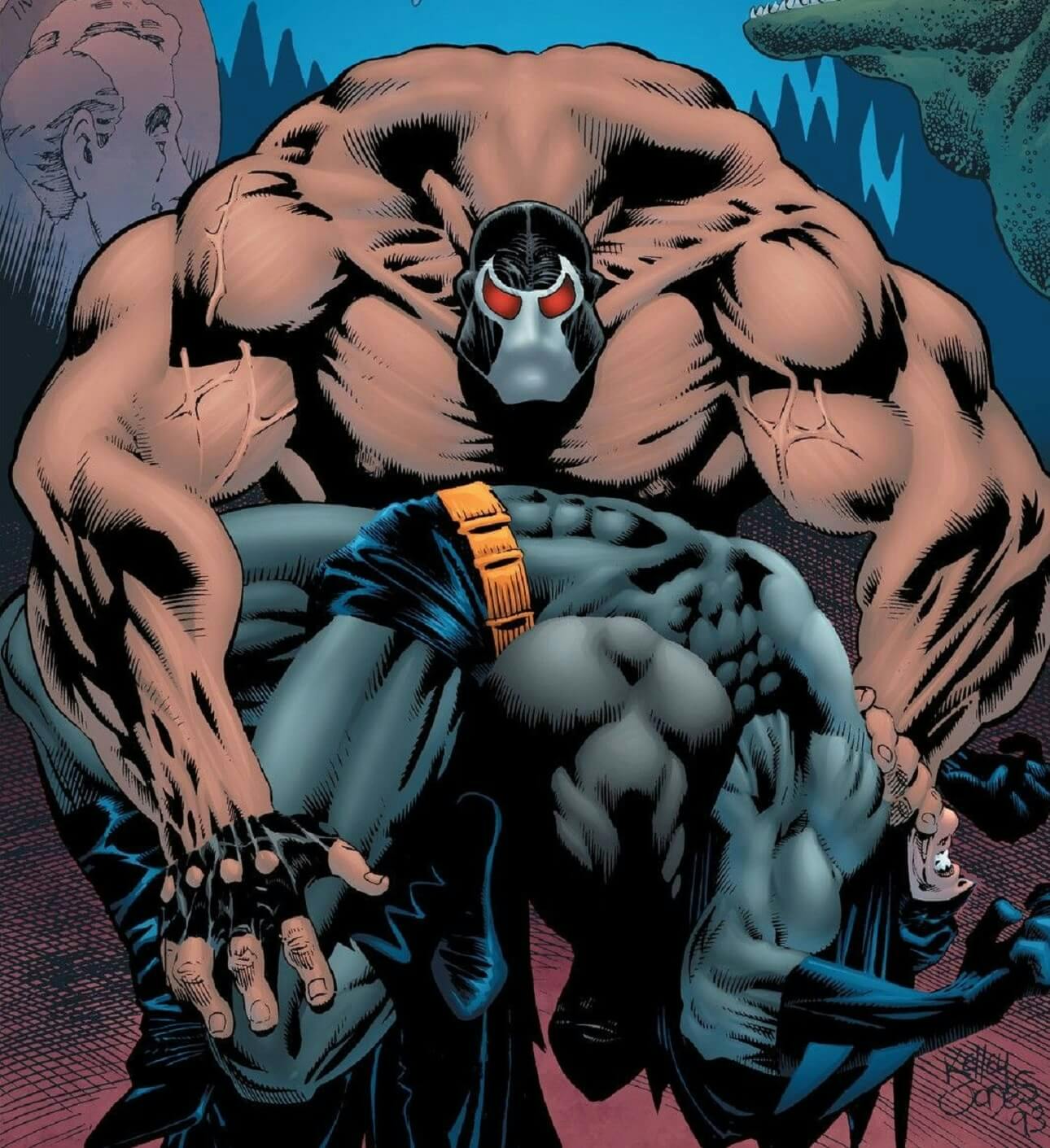 Great news Batfans, the complete Knightfall Saga is now available right here on DC Universe! Knightfall was one of the biggest Batman storylines of the 1990s, and saw the Dark Knight's back broken in his first battle against Bane. Since Gotham needs a Batman, Bruce nominates John Paul Valley to fill in for him – but even the Caped Crusader can make a bad choice. The story begins with Bane breaking the Bat in Knightfall, continues with John Paul Valley's tenure as the Bat in Knightquest, then concludes with Bruce fighting to reclaim the mantle in KnightsEnd. This epic saga was partially adapted to the screen in the 2012 film "The Dark Knight Rises", and its influence shaped the next decade of Bat crossovers.
We've also added Detective Comics Rebirth, which features Batman putting together a special covert ops team. This elite group consists of Red Robin, Spoiler, Orphan, Clayface and Batwoman -- all of whom find themselves fighting against Jacob Kane, the Victim Syndicate, and each other!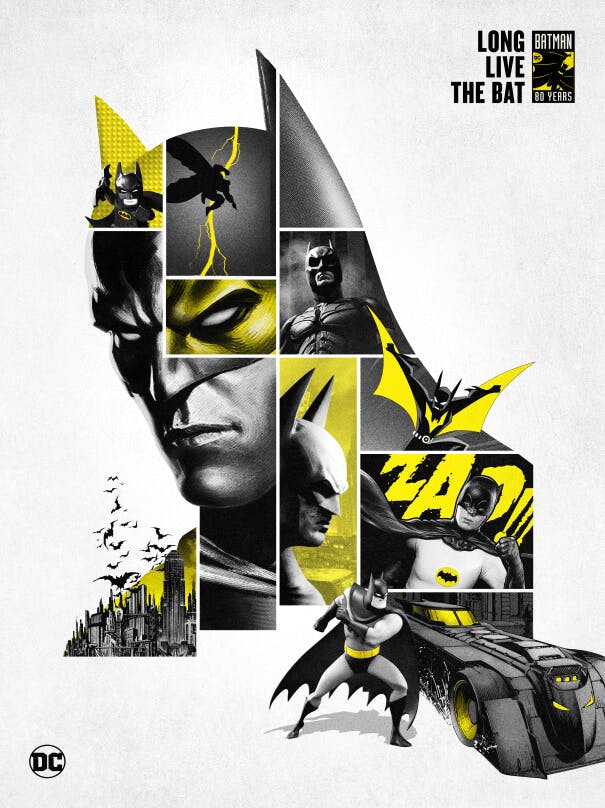 The Dark Knight turns 80 this year, and DC just revealed some special plans for how they'll be celebrating his birthday. The celebration will last for the entire year and includes the publication of Detective Comics #1000, featuring a series of epic variant covers showcasing Batman's history. On March 15th, DC will release 1.5 million bats at a special ceremony in Austin, Texas at the SXSW festival. Select cities will have their own Bat-signal lighting up the sky as cosplayers run special Dark Knight themed 5k and 10k races on Batman Day (September 21st). There will be lots of special screenings, convention events, and more surprises announced throughout the year. So stay tuned!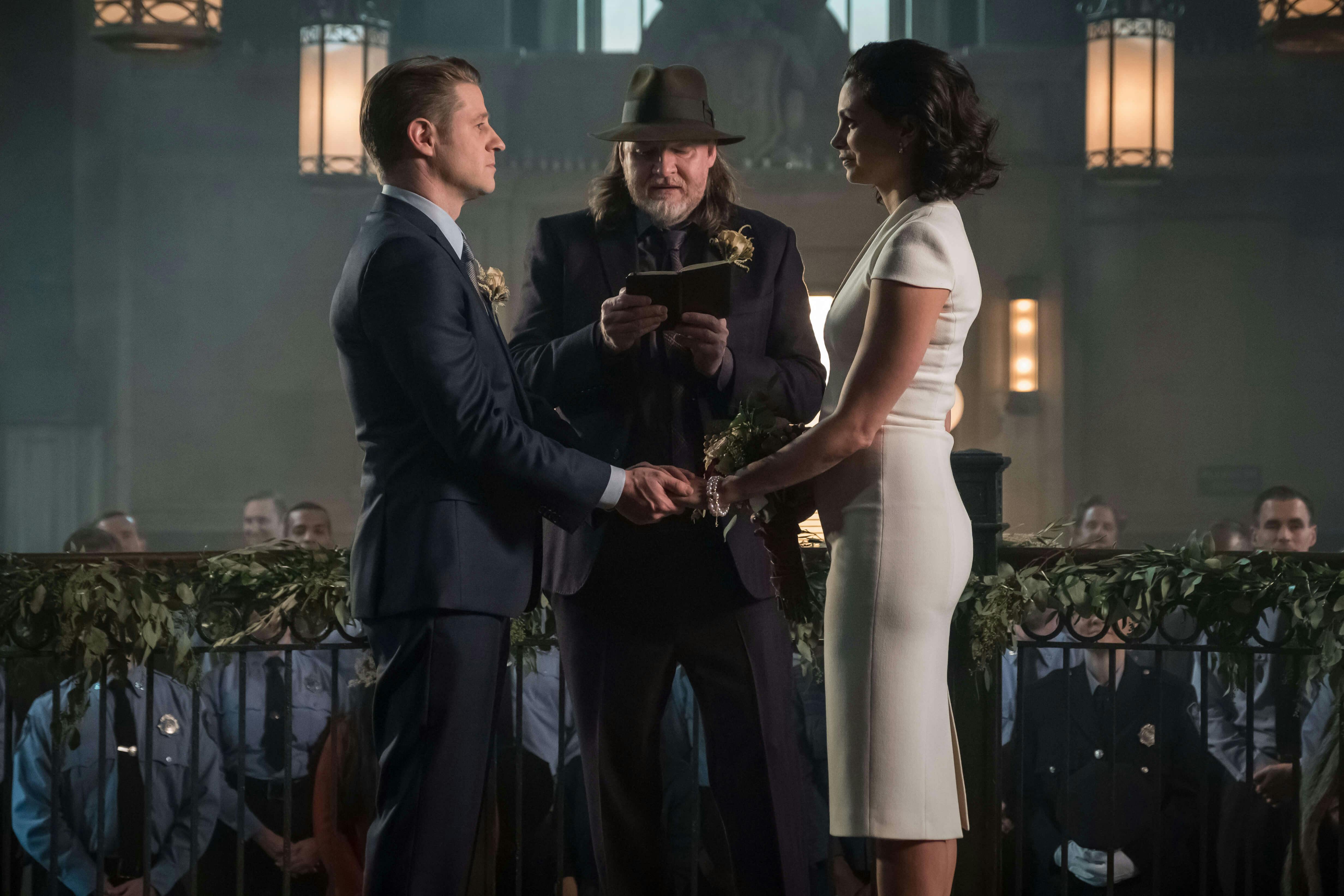 Jim Gordon found himself at death's door when Mr. Zsasz shot him in Fox's Gotham this week. Ivy had plans to make No Man's Land into a garden paradise, so she put Zsasz under her spell in order to send him after Gordon. As he fought for his life, Jim had an extended dream sequence in which he was confronted with the demons of his past. In the end, the experience helped Jim and Lee realize what they wanted in life. So the episode capped with Bullock officiating their wedding ceremony. Although this isn't the series finale, it was the last episode filmed. It was written by Ben McKenzie (Jim Gordon) and directed by Erin Richards (Barbara Kean). In real life, Ben had fallen in love with his real-life wife Morena Baccarin (Lee Tompkins) on the set of Gotham, so it was only fitting that the last scene shot of the series was their characters getting married. Aw... 
Speaking of live-action shows set in Gotham – the pilot for CW's Batwoman began filming this week in Vancouver. The Vancouver Art Gallery was transformed into the setting of a Gotham City gala, complete with campaign banners for Mayor Atkins. This is our first indication that Michael Atkins, Gotham's former commissioner and current mayor, will be a part of the show. In addition to Ruby Rose as Batwoman, the pilot will also feature Rachel Skarsten as Kate's nemesis and twin sister Alice. To learn more about their relationship, check out the classic Batwoman: Elegy storyline, in which it first appeared. If Batwoman is picked up for a full series, we'll get to see it in the fall 2019 season. 
NEXT WEEK: The Grim Knight takes on Gotham City in Batman Who Laughs: The Grim Knight! The Broker learns it's never a good idea to steal from Selina in Catwoman #9! And Jason Todd takes over the Iceberg Lounge in Red Hood: Outlaw #32! Gotham City has a lot happening, so be sure to check back here for your debriefing. Same Bat-time! Same Bat-channel!
How will you be celebrating Batman's 80th anniversary? Let us know in our Community!