Have you checked out DC Universe's New York Comic Con headquarters yet? It's the perfect hangout spot for any DC fan attending NYCC 2019, even if you don't have a convention badge! Because DCUHQ is also home to the amazing immersive Harley Quinn pop-up gallery, dubbed "The Fantabulous Evolution of One Harley Quinn Gallery."
As you enter the gallery, you'll be greeted by the voice of Harley (as performed by superstar Kaley Cuoco) in DC Universe's upcoming adult animated comedy 'Harley Quinn' (arriving on DCU on November 29th). The first thing you'll see as you enter the gallery is a beautiful Harley mural painted by Jim Lee. That illustration was actually done live by Lee during a press preview of the gallery the day before the convention began!

If you love great art, there's plenty to admire in the gallery. Some of the original storyboards and cels from 'Batman: The Animated Series' are on display, including iconic Harley episodes like "Mad Love."
If you're excited about the upcoming 'Harley Quinn' animated series, the gallery has a preview of some of the things you might find in the show. In fact, original character concept and design sketches are included, alongside contemporary comic book art from greats like Amanda Conner, the writer and cover artist of Harley's hit solo series.
If you're looking forward to next year's 'Birds of Prey: And the Fantabulous Emancipation of One Harley Quinn' film, then you'll love getting a close look at some of the props on display, including Harley's roller skates, baseball bat, and mallet! Harley's grenades are featured as well, but don't worry, they're safe behind glass. 
This isn't one of those boring galleries where old rich people stand around and stare at paintings. At a Harley gallery, things get insane and the audience gets involved! Visitors can get their hair styled and colored to look like the Lady of Lunacy herself. There's also a fun activation in which you can swing Harley's bat against a green screen, and get  your own custom video of you and Harley making mayhem.
While you can't take the art home with you, all DC Universe members will receive an exclusive Harley pin. They can add this to their collection of pins featuring Harley and her friends from the 'Harley Quinn' animated series, one of which is being given out to members each day of the convention at the DC booth. Collect all of them!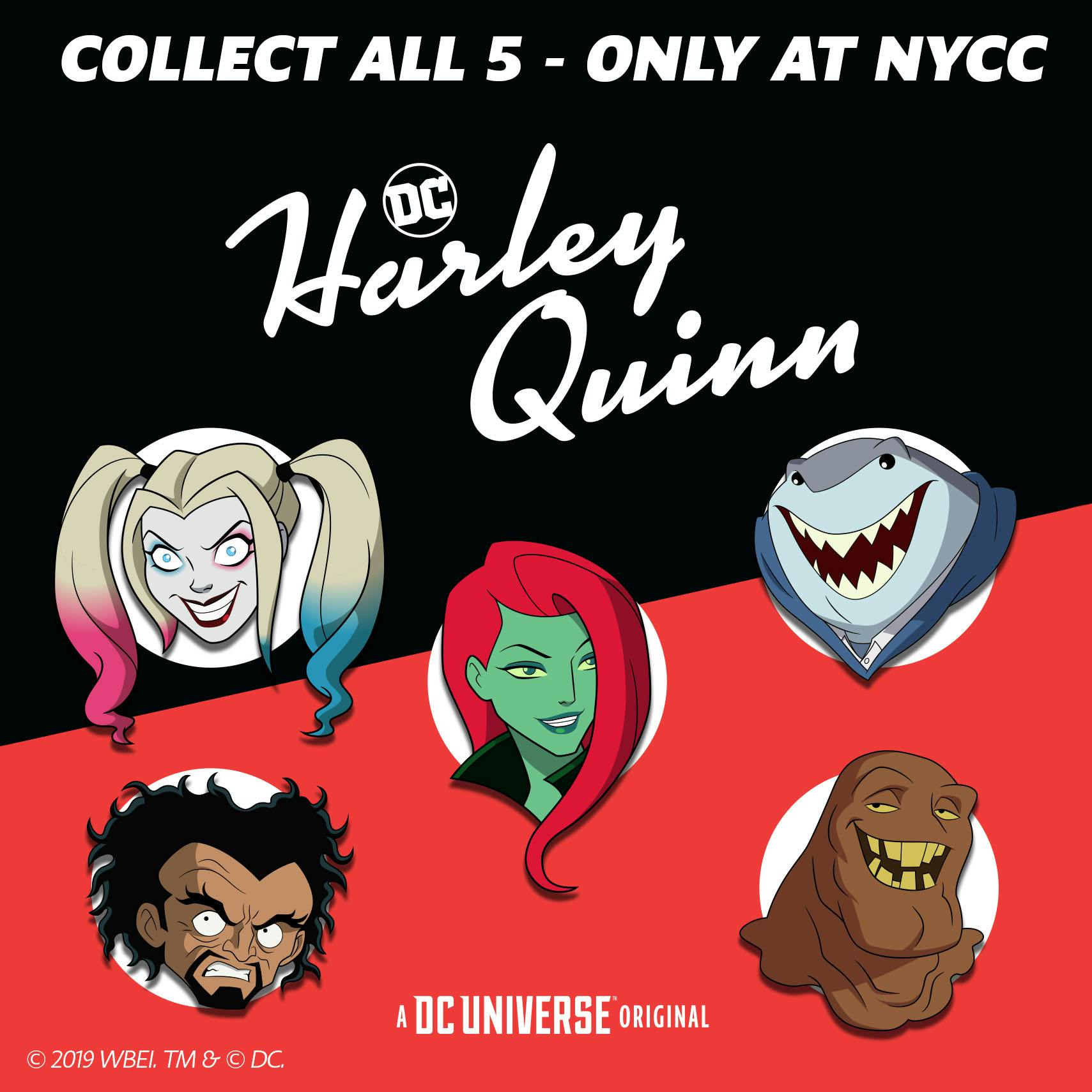 If you want to check out the Harley Quinn Gallery firsthand, head on over to 447 West 36th Street, New York, NY 10018 by 5 PM Sunday afternoon. It's just a short walk from the Javits Center, and, best of all, it's free for all DC Universe members!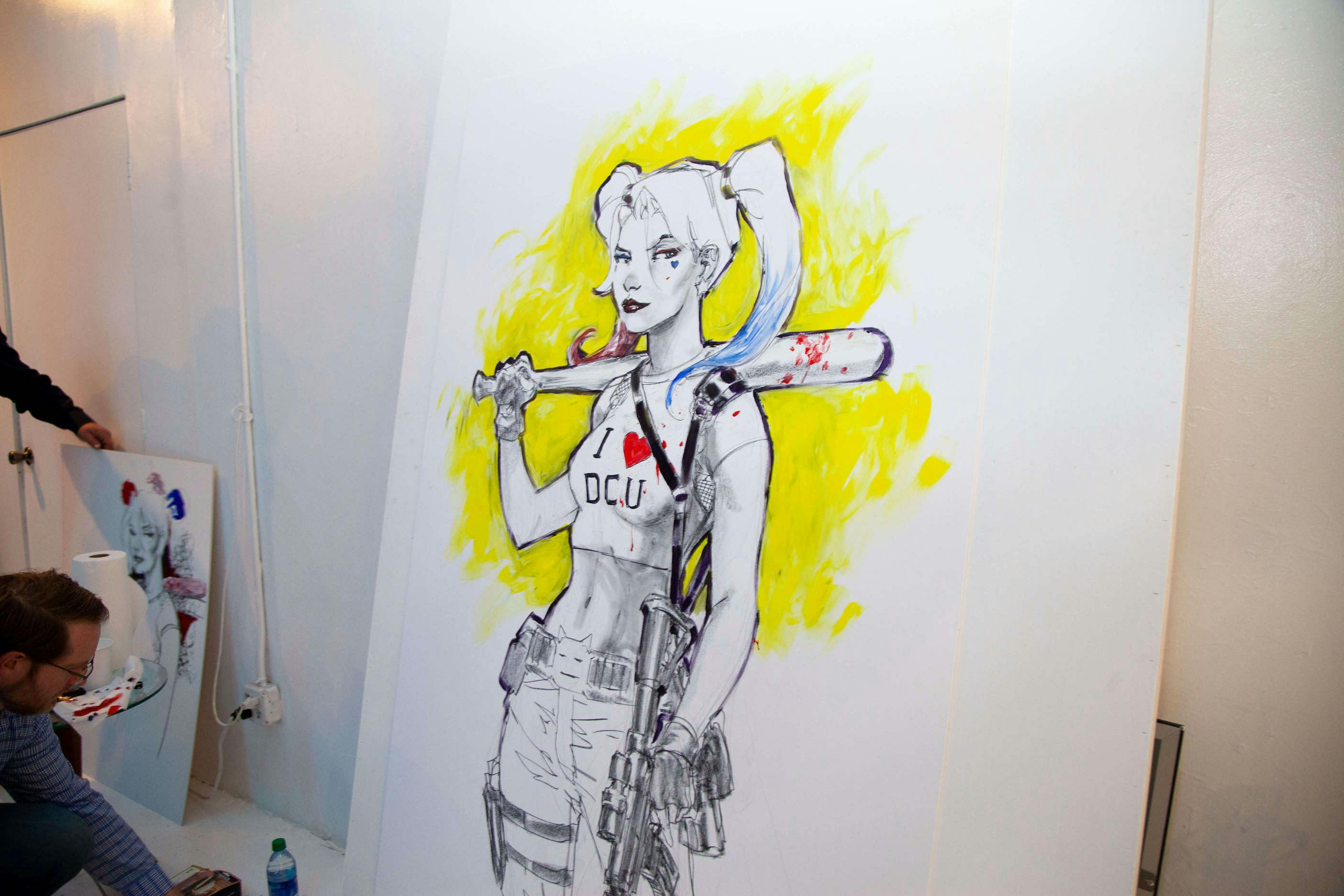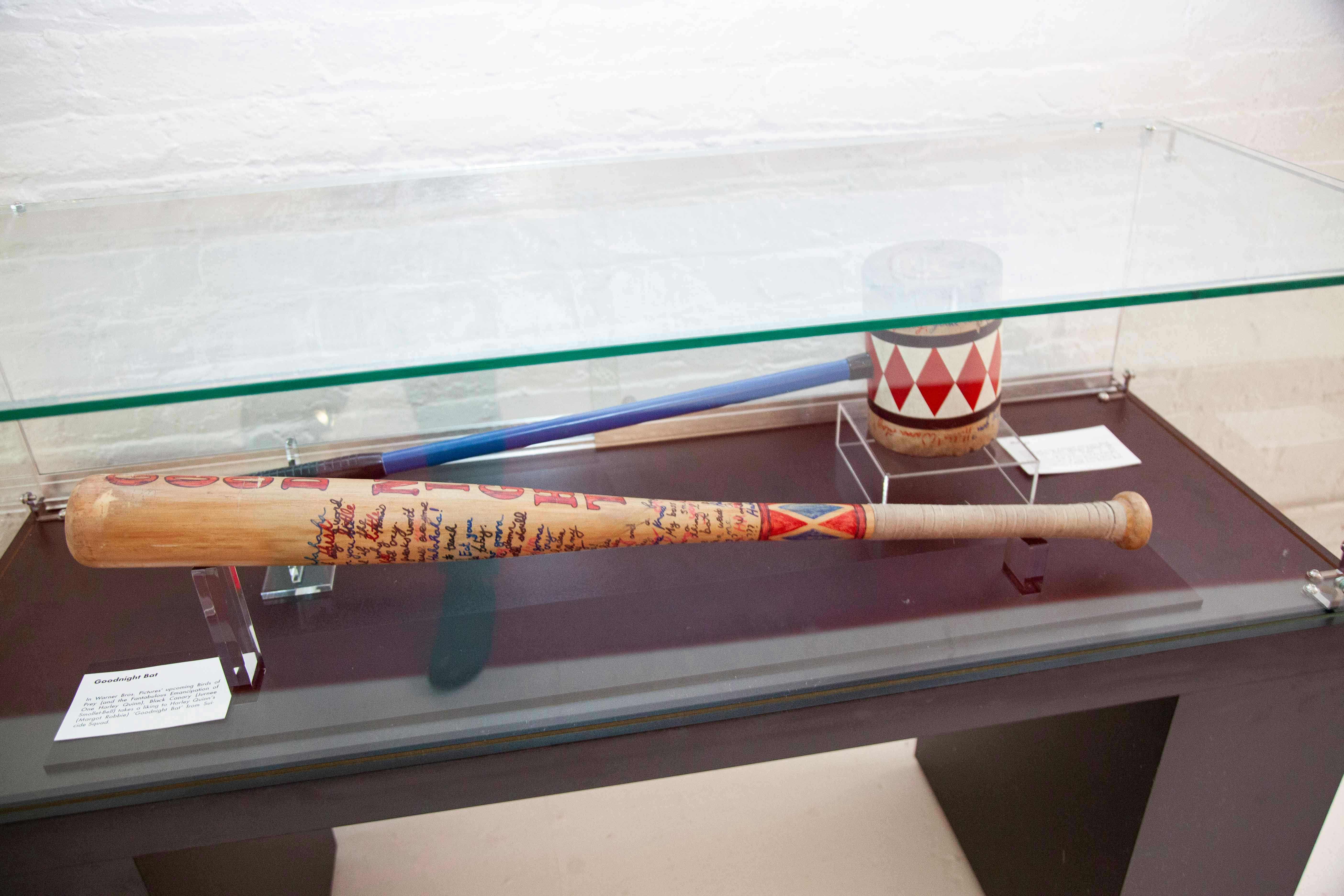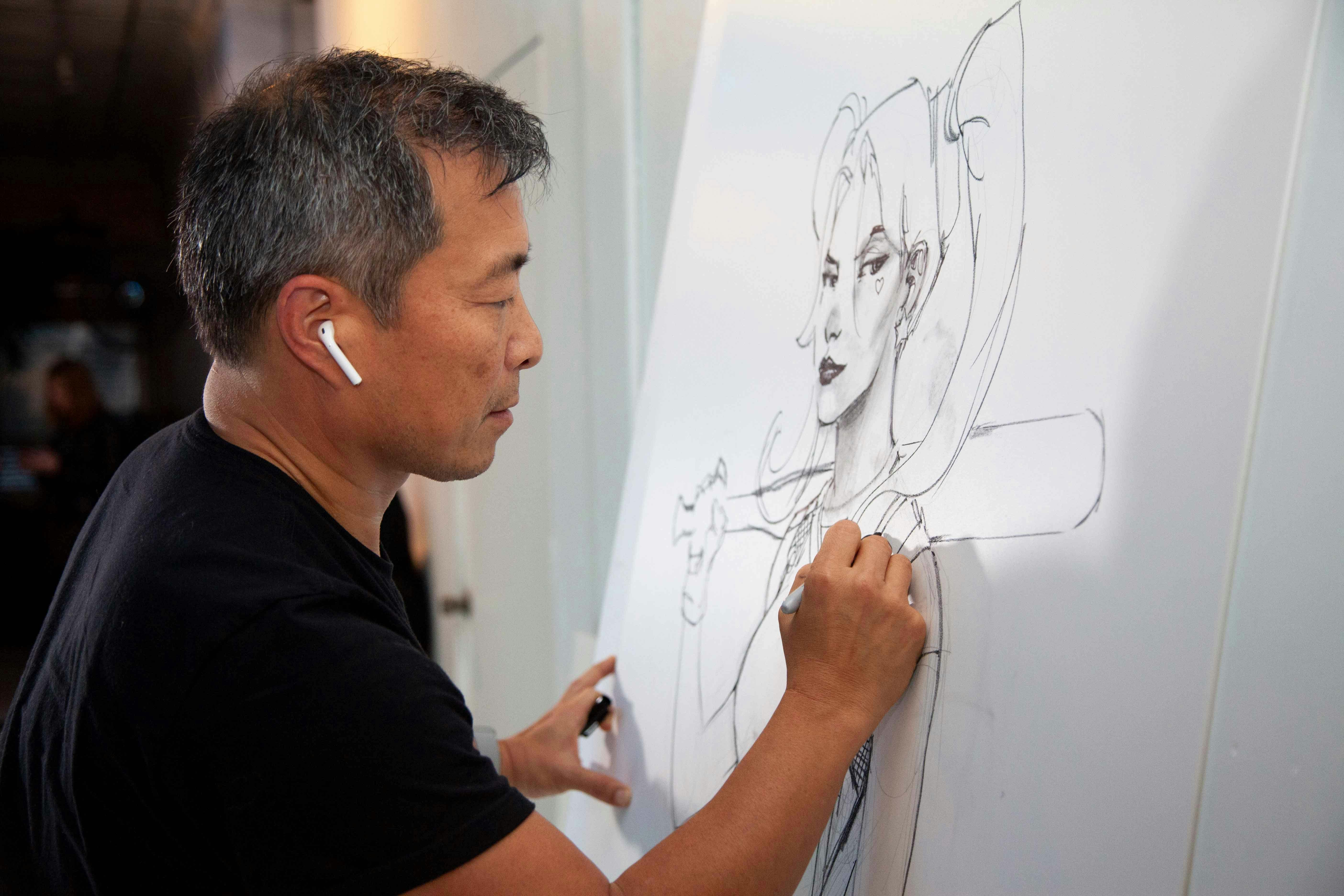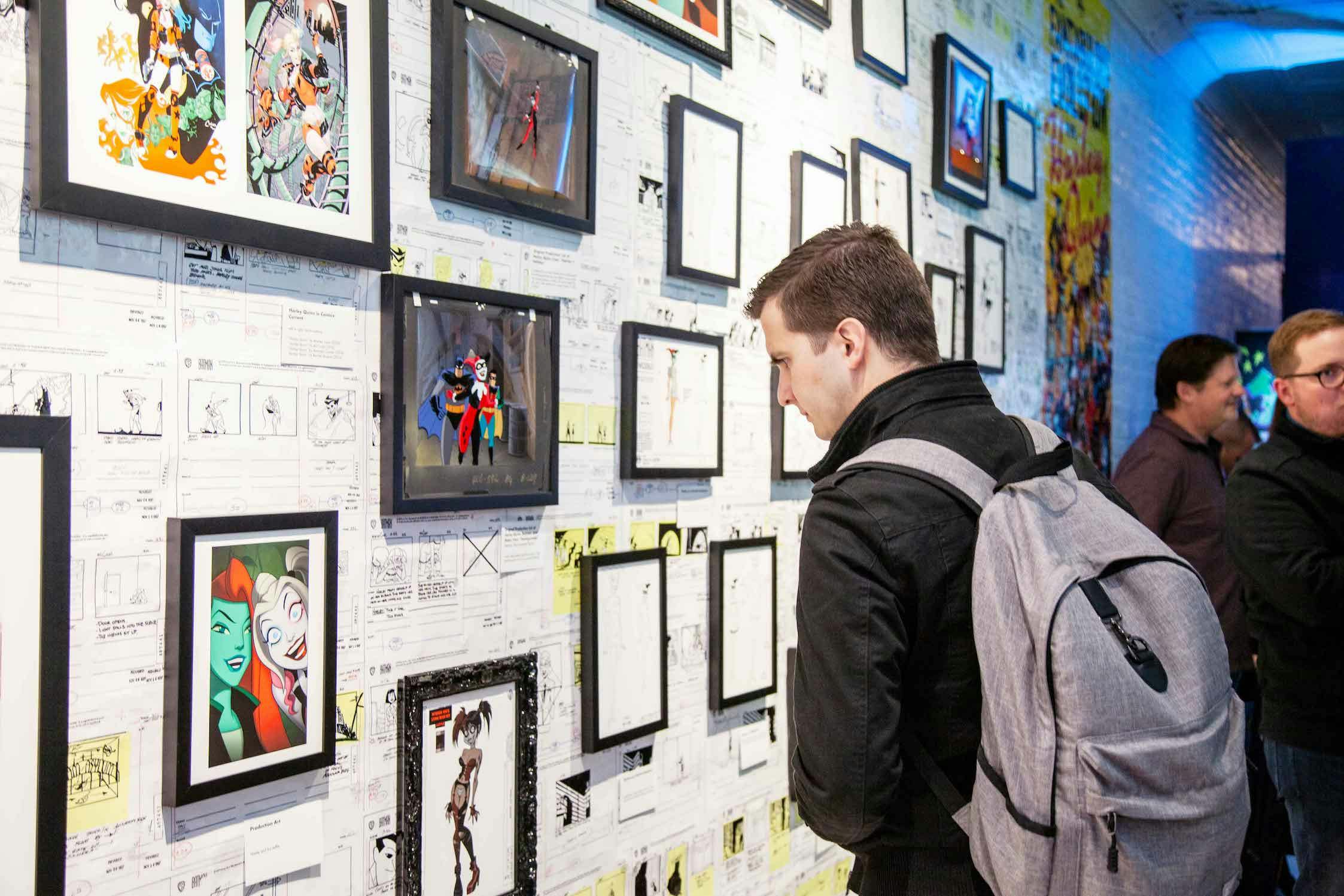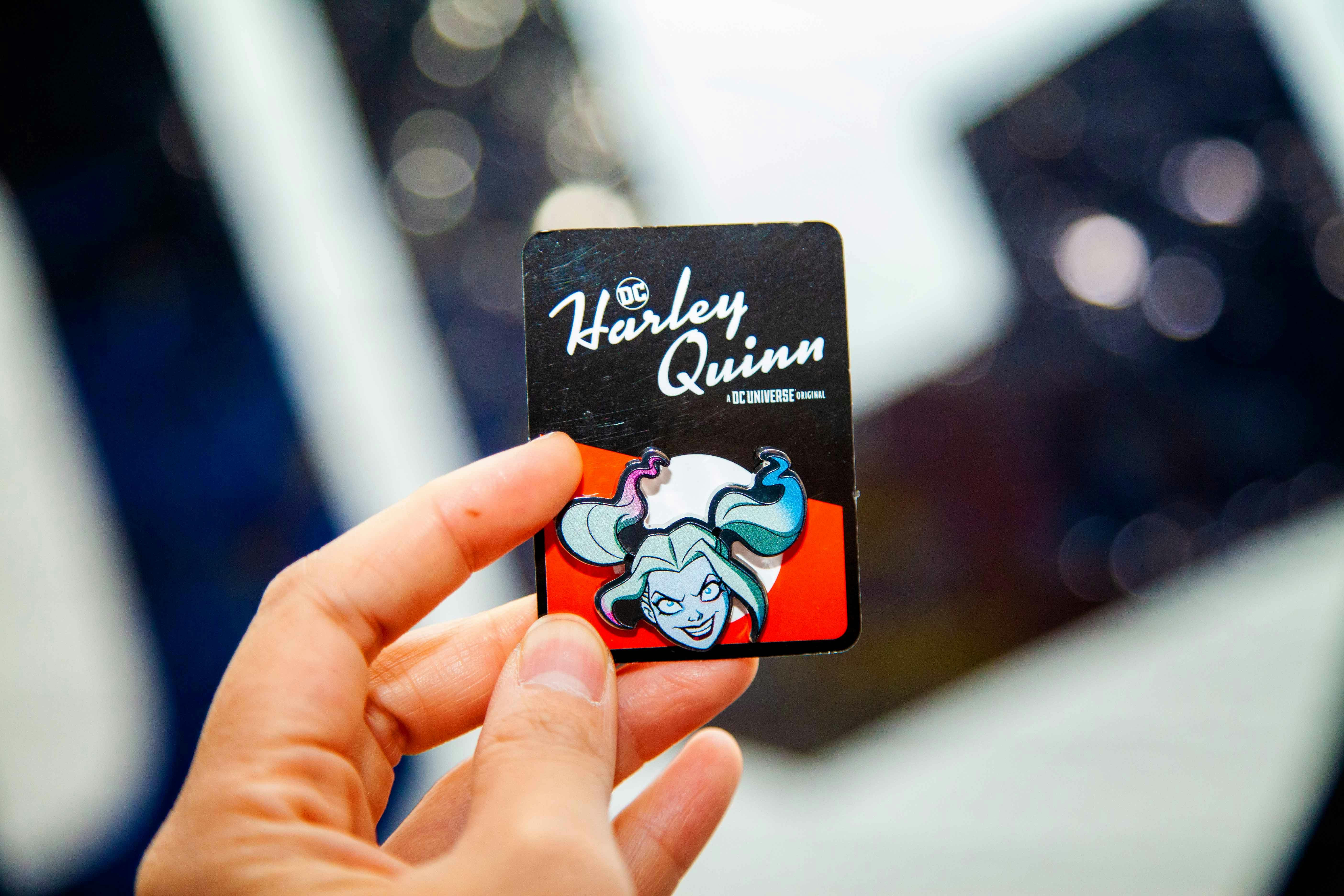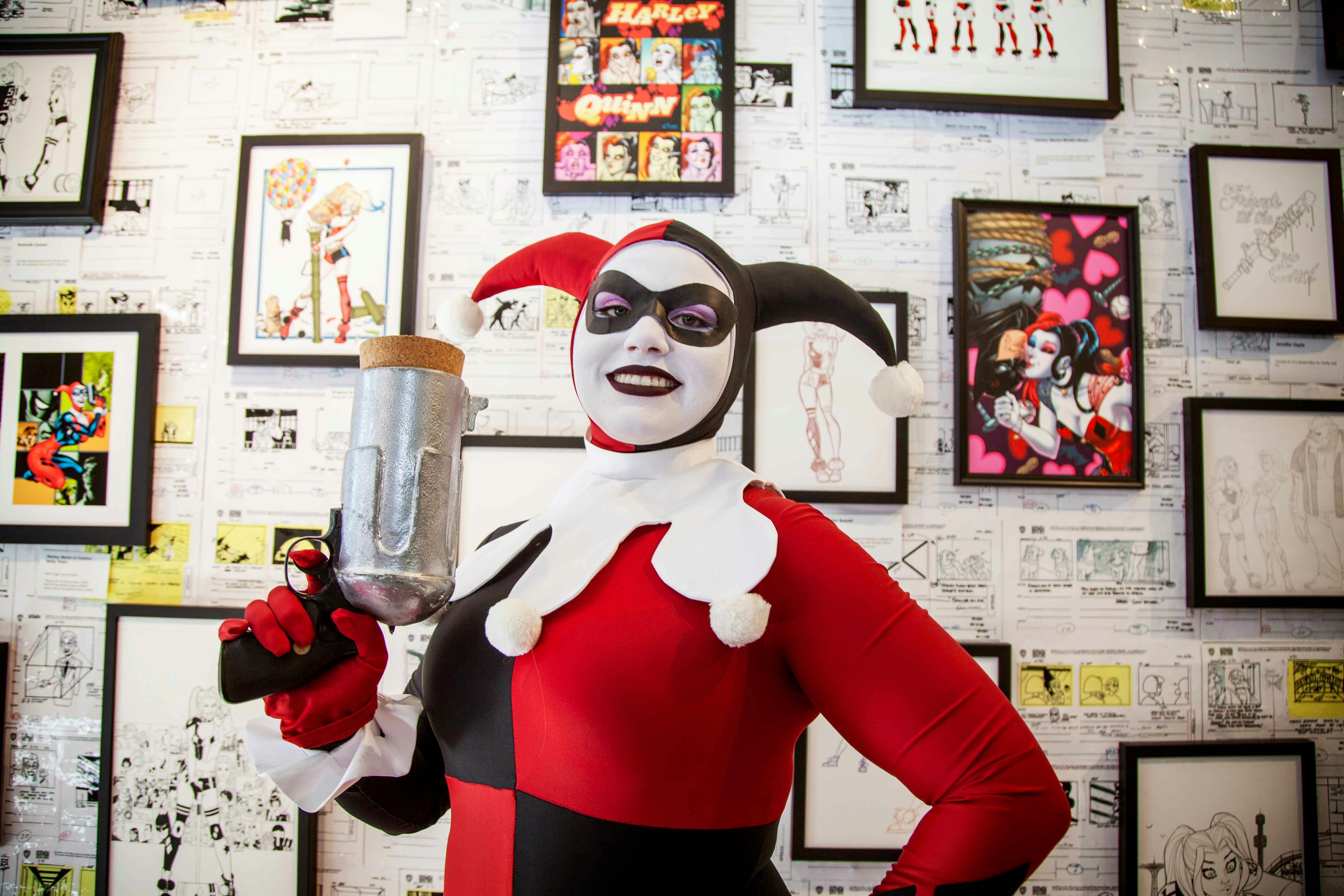 Did you make it to the Harley Quinn gallery at this year's NYCC? Let us know in our Community!