Hello. I'm Alex Jaffe, better known in our Community as HubCityQuestion. My personal mission: to take on any question you have about the DC Universe -- no matter how granular, obscure, or strange -- and present you with an answer. As a faithful steward of the truth, I offer my time in this weekly column to address these inquiries. If you'd like to submit one of your own, you can stop by my office at any time in our lively Community to state your case, which I will address in turn to the best of my ability. Please remain indoors as I brave the wilds of the comic book cosmos to retrieve your answers.
LET'S TALK ABOUT HEX, BABY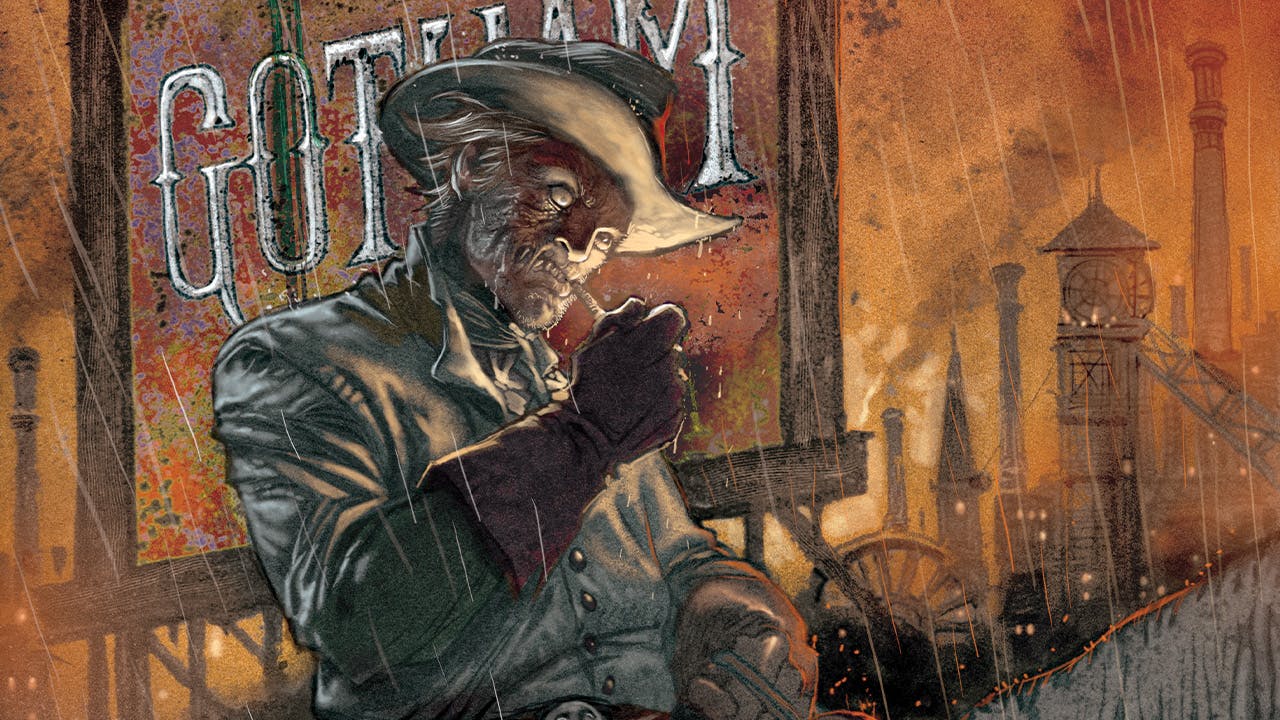 TornadoSoup asks:
"What kind of legacy does Jonah Hex have today? Obviously there's Jinny Hex, but what else? Is he the star of movies and TV shows like Davy Crocket? Is he an Old West outlaw legend like Jesse James? Or has he been forgotten about, like that one guy… I don't know who the guy was. He was forgotten."
First, it's worth noting that the Jinny Hex who appears in Brian Michael Bendis's Young Justice isn't the first of Jonah's great-great-granddaughters to appear in the DC Universe. That would be Chastity Hex, a modern day bounty hunter introduced to us in the 2015 Bizarro series. Before that, in the '90s Superboy series, was an actress and supermodel known as Hex, whose true relationship to Jonah is unknown -- but who became a gargoyle-riding bounty hunter herself after she was possessed by her possible ancestor's spirit. Jonah himself would return in a special Blackest Night revival of Weird Western Tales, where the Black Lantern Jonah Hex hunts the last living descendant of his nemesis, Quentin Turnbull. There was also the Hex series, where Jonah got transported to a post-apocalyptic future… but that's not what you're talking about. You want to know how Jonah Hex is remembered in the DC Universe today.
In that future-set Hex series, Jonah learns what becomes of his legacy -- when he discovers his own stuffed corpse on display at a museum, as an example of one of the many legendary figures of his old west. Rather than react in horror, Jonah is comforted by the sight, knowing that it meant he would someday return to his own time.
The final issue of Justin Gray and Jimmy Palmiotti's Jonah Hex epic in All-Star Western #34 puts a new spin on this -- where Hex, his facial scars repaired after another time traveling incident, returns to his own time and guns down an impostor, in much the same way Jonah himself was said to meet his maker in that original exhibit. Jonah sails off into the sunset with his hard-edged lady love Tallulah Black, and their true fate thereafter remains unknown.
GOING THE DISTANCE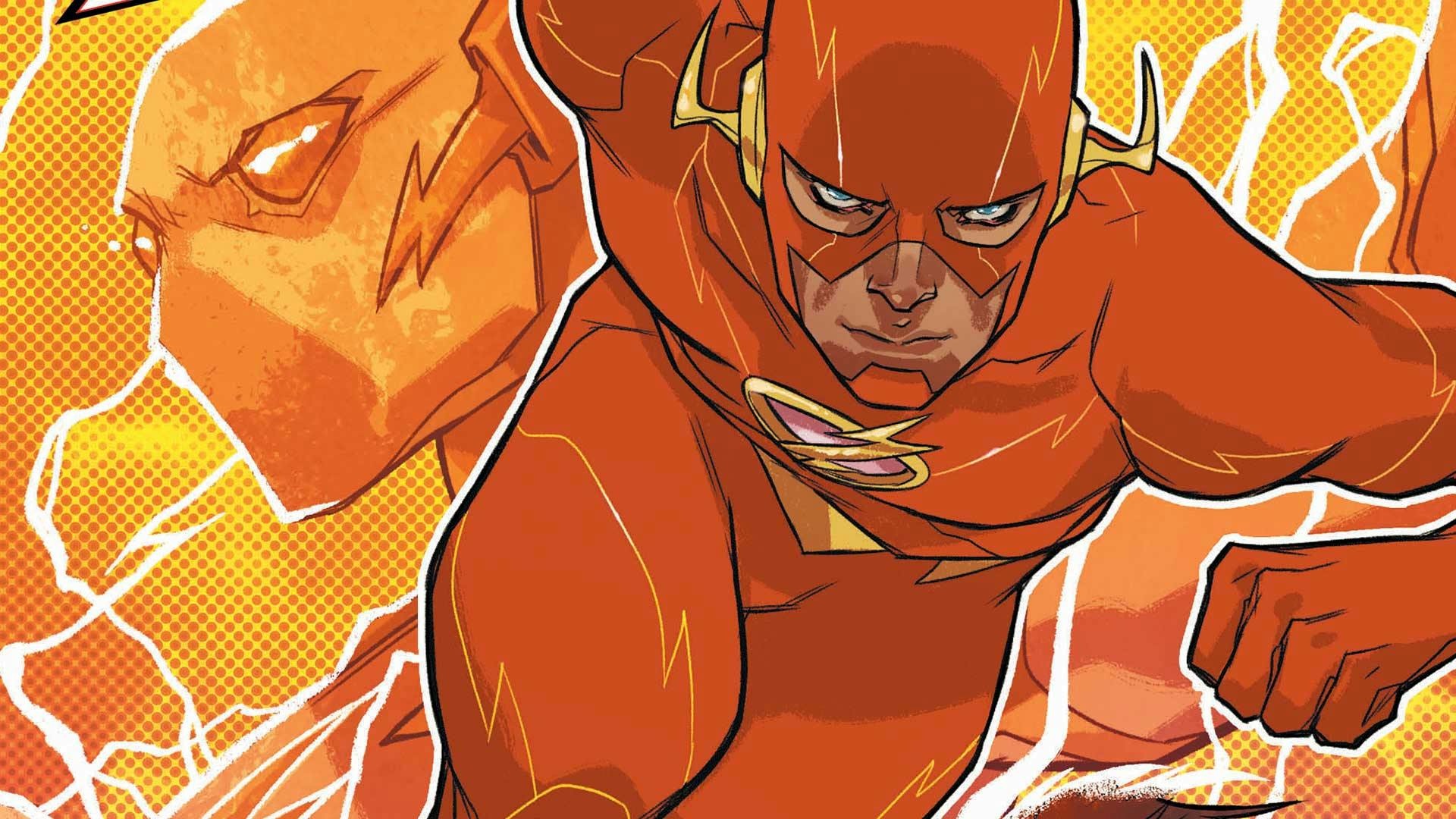 ScarlettSpeedFan23 asks:
"I have a question, who has written The Flash the longest? As Joshua Williamson got close to 80 issues, I started to wonder. I know Mark Waid wrote Flash for a long time but I don't know how many issues or if anyone has been close or wrote more. Would you know?"
In due time, SSF23, it is my duty to know all. I ran a marathon through the Flash archives from 1940's Flash Comics #1 to Williamson's latest stories to find your answer. There are two ways you could count "longest" here -- either by total issue count, or for the time elapsed between their first issue and their last. In exploring the work of the most significant Flash writers in comic history, I elected to include the pertinent information on both figures.
Gardner Fox, co-creator of the original Flash Jay Garrick, wrote 150 Flash stories in 28 years between 1940 and 1968 -- including his appearances in the first 80 issues of the Flash Comics anthology title, two solo Flash stories in All-Star Comics, 19 Flash stories in Comic Cavalcade, and the first 24 issues of the first solo Flash series, All-Flash. Other writers like Robert Kanigher filled in on The Flash near the end of the Golden Age, but the vast majority of Flash's solo appearances at this time were written by Fox. When the Flash series was resurrected after a 10 year hiatus in the Silver Age, Gardner Fox returned to write 30 more stories of The Flash, including "Flash of Two Worlds": the one which brought Barry Allen face-to-face with Jay Garrick for the first time. In terms of pure issue count, Fox is still the reigning champion on Flash stories.
The next long run on The Flash came from Gardner Fox's successor on Flash Comics, John Broome. Broome wrote Jay Garrick in 3 issues of All-Flash, and 13 issues of the original Flash Comics. Along with Robert Kanigher, he was also one of the writers to introduce Barry Allen in Showcase, where he wrote 4 Flash stories. He then went on to write 78 issues of the resurrected series of The Flash, beginning at issue #105. In total, 98 issues in 39 years between 1946 and 1985. That's the longest tenure on The Flash to date… unless you count the one issue return of our next writer.
That would be Cary Bates, who carried Barry for 137 issues right up to the series' Pre-Crisis cancelation with issue #350. His tenure lasted 17 years, from 1968 to 1985 -- and making it 138 with a special return in 2011 for an issue of DC Retroactive.
After the Crisis, The Flash was rebooted with Wally West front and center. There was a 15 issue run by Mike Baron, a 50 issue run by William Messner-Loebs, and then we get to Mark Waid. For a 16 year total run between 1992 and 2008, Mark Waid wrote 103 issues of Wally West as The Flash.
Near the tail end of Mark Waid's heaviest Flash run came Grant Morrison for 12 issues, and soon after, the series' next heavy hitter: Geoff Johns. From 2000 to 2005, Geoff Johns wrote Wally West as The Flash for 65 issues. Then, in The Flash: Rebirth, the short-lived 2010 Flash series, and through the Flashpoint event, Johns wrote 23 more stories for Barry Allen's return as The Flash… and one more quite recently, in The Flash #750. In his 11 year run from 2000 to 2011, plus that recent one-time return, Geoff Johns has written 88 Flash comics.
Then, with the New 52, came the writer/artist dream team of Francis Manapul and Brian Buccellato. They collectively worked on 34 issues of The Flash from 2011 to 2014 (though Buccellatto did a few of those without Manapul), with a 35th in The Flash #750. The remainder of the New 52 series was written collaboratively by Van Jensen and Robert Venditti until the series' conclusion in 2016.
Which, finally, brings us to The Flash's modern day scribe, Joshua Williamson. In his double shipped 4 year run on The Fastest Man Alive, Joshua Williamson has written 93 breakneck issues to date, between the main numbered series, annuals, and various specials. So while Williamson may not have written Flash the longest in terms of years on the title or in issue count, he's certainly done the most with Barry in the shortest amount of time. And when it comes to The Flash, it's really the speed that counts.
JUST THE FOX MA'AM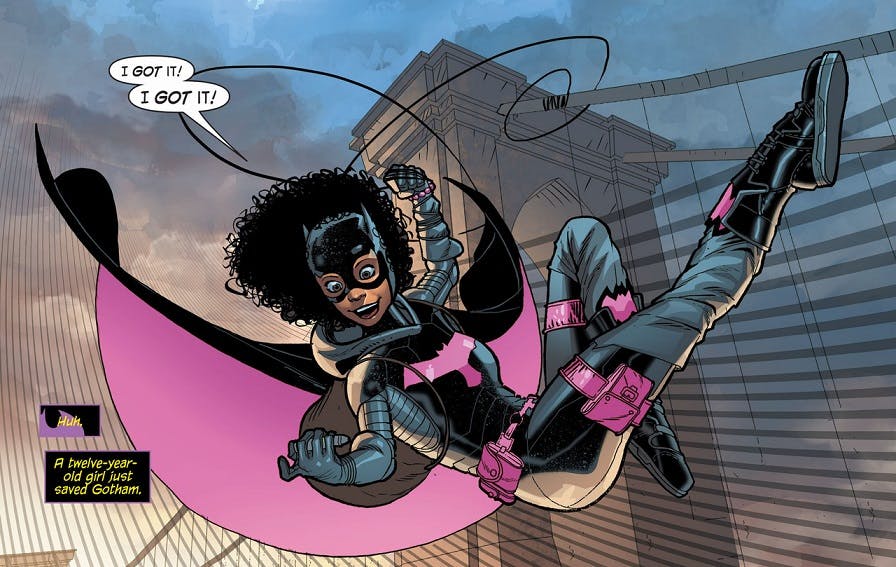 ReaganFan78 asks:
"Hello @HubCityQuestion, after playing Telltale's Batman: The Enemy Within, I really like Tiffany Fox. What's her history in comics and where can I read about her?"
Part of what makes the Telltale Batman series so interesting is how it presents new and inventive takes on established characters you'd never otherwise think to consider -- from Thomas Wayne, to Vicki Vale, to The Joker himself. Tiffany Fox is a major presence in The Enemy Within, but keep this established disparity between comic and game character depiction in mind as you explore her history in the books. While similar in some aspects, you'll find that Tiffany's comic book counterpart is quite different from the way she's presented in this game.
Tiffany Fox was first introduced as the socially conscious eldest daughter of Lucius Fox by Batman writer and editor Len Wein, in 1979's Batman #308. Tiffany is first seen running a drug rehab program for Wayne Enterprises, giving the addicts of inner Gotham a second chance at life after recovery. After 30 years in relative obscurity, she resurfaced in Fabian Nicieza's Red Robin series, still running her rehab program -- and to clown on her younger sister, Tam Fox, who was romantically involved with Tim Drake at the time.
After Flashpoint, Tiffany Fox was reintroduced not as Lucius Fox's oldest child, but his youngest. A magnet for trouble, the precocious toddler "Tiff" was often the charge of her older brother, Luke Fox -- the second hero to take on the mantle of Batwing. Most notably, the alternate future of Batgirl: Futures End shows a still young Tiffany as the newest Batgirl in a network of heroines sharing the title, including Stephanie Brown and Cassandra Cain.
M.A.D. LOVE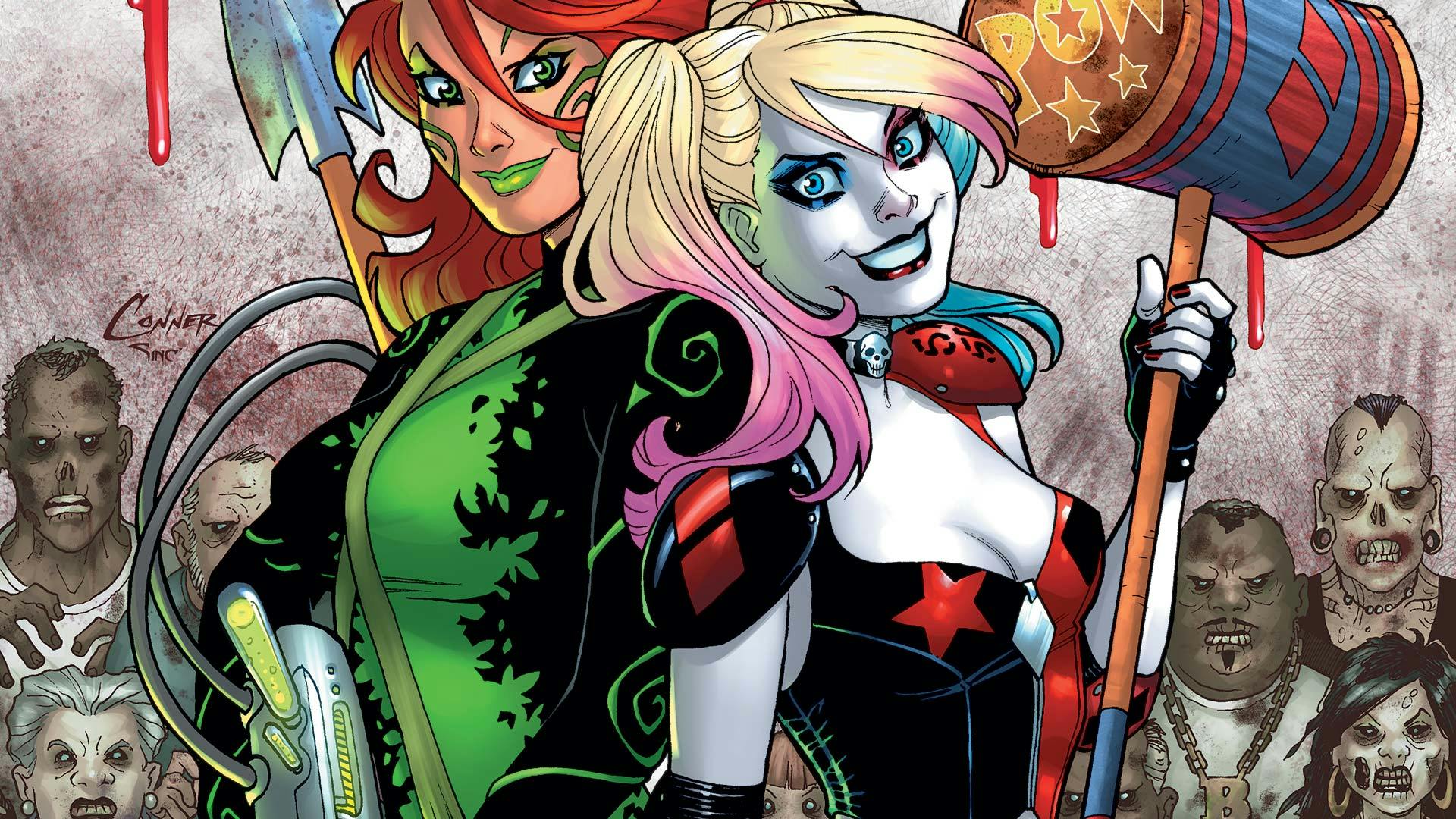 DeSade-acolyte asks:
"Hiya Q, In Batman and Harley Quinn, we see Harley resort to 'the nuclear option.' I found it a deeply profound and very touching look into the nature of the love HQ & Ivy have. Was this the first appearance of HQ using 'the nuclear option' to 'talk Ivy down'? Or has it a historical precedent in the comics first?"
For those unfamiliar with the film (or with our Meta Madhouse breakdown when these two ladies of Gotham went head-to-head), "the nuclear option" is where Harley appeals to Ivy's sympathy for her, prompting the complicated ecoterrorist to drop all her plans and run to Harley's side. Before that movie, Harley and Ivy usually had little cause to be at loggerheads with each other. With one exception, that is: whenever it came to The Joker.
In the final story arc of Gotham City Sirens, the '00s comic series where Harley, Ivy, and Catwoman all worked together on zany capers until they didn't, Harley falls for The Joker once more and liberates him from Arkham Asylum. Ivy, with Harley's best interests at heart, tries to keep her from falling back into old patterns. But that was when Ivy learned to her dismay that the feelings they had for each other could be used against her. By breaking Ivy down through a bold acknowledgment of their romantic tension, Harley takes Ivy off-guard long enough to wallop her into submission. Certainly a low point in the history of their relationship, to say the least. But since Harley's gone solo in Coney Island and made a new group of buddies with the Suicide Squad, that Joker fixation has thankfully fallen to the wayside.
But you don't have to play any mind games to get the answers YOU seek. Just stop by my office in the DC Universe Community at any time and drop your cases on my desk. All you need to do is ASK… THE QUESTION.
NOTE: The views and opinions expressed in this column are solely those of Alex Jaffe and do not necessarily reflect those of DC Entertainment or Warner Bros.