Hello. I'm Alex Jaffe, better known in our Community as @HubCityQuestion. My personal mission: to take on any question you have about the DC Universe -- no matter how granular, obscure, or strange -- and present you with an answer. As a faithful steward of the truth, I'm here each week to address these inquiries. Should you be interested in getting your own case heard in our next column, you may do so by voicing it in this thread in our Community. And every week, I will be here to address the most intriguing of these cases to the best of my ability. All YOU need to do is ask...The Question.
We Did Nazi Her Coming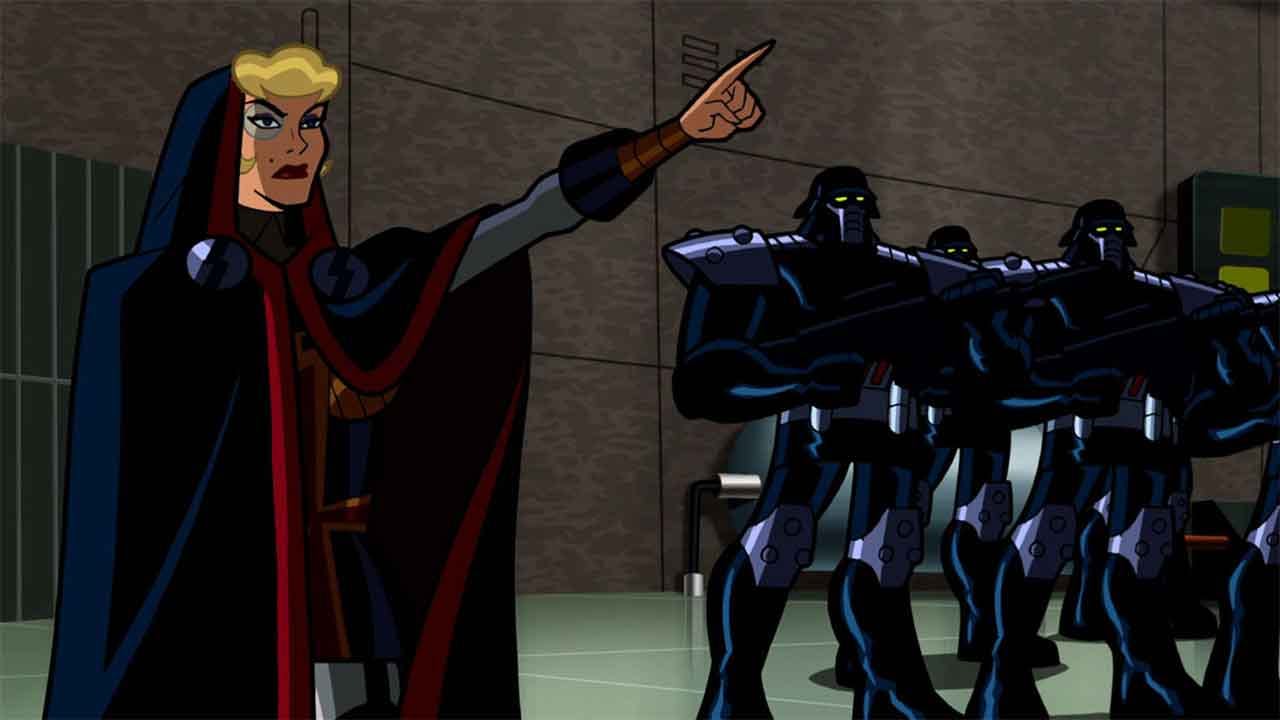 @Nathan.Payson asks:
"I'm reading Sensation Comics right now and the villain by far with the most appearances is the mistress who enslaves women. I can see why she's no longer used now. My question though is when was her last appearance and what was the story of that issue?"
I believe you're referring to Baroness Paula von Gunther, one of Wonder Woman's earliest and most persistent enemies of the Golden Age. An Austrian noblewoman turned Nazi spy, Paula von Gunther used her own fantastic inventions and an army of slaves to advance the Axis campaign. But Wonder Woman eventually discovered that von Gunther was acting against her own will, doing whatever was necessary to protect her daughter Gerta being held in Nazi captivity. The slaver was little more than a slave herself all along. In 'Wonder Woman' #3, Diana goes behind enemy lines to rescue the young Gerta von Gunther from captivity, and Paula is granted asylum on Paradise Island, now using her inventions for good.
But that wasn't the last we'd see of Paula von Gunther… not by far. A reformed Paula went on to appear sporadically on Paradise Island all the way up to 'Wonder Woman' #328, just before 'Crisis on Infinite Earths' in 1985. At that point, the entire history of Wonder Woman was rebooted. The Baroness finally made a return in 'Wonder Woman' #131-136 (1998), repeating her story arc as a Nazi operative who finds redemption on Themyscira. This time, von Gunther becomes the first vessel of the Wonder Woman villain Dark Angel, an evil counterpart of the Harbinger who goes on to bedevil Donna Troy.
Since then, Paula von Gunther has been absent from the central canon. But any time there's a Wonder Woman story set around World War II, The Baroness is sure to re-emerge. Paula von Gunther is one of very few comic book characters to appear in Lynda Carter's live-action TV series, in the episode "Wonder Woman Meets Baroness Von Gunther." She appears in Renae De Liz and Ray Dillon's 'The Legend of Wonder Woman' series, where Diana once again rescues her daughter and leads her to reform. She leads a Nazi raid on Themyscira itself in the pages of 'DC Comics: Bombshells.' She features opposite Wonder Woman for the Amazon's bombastic debut in TV's 'Batman: The Brave and the Bold.' And as recently as 2018, The Baroness made a horrifying return to villainy after decades of reform in writer Grant Morrison and artist Yannick Paquette's 'Wonder Woman: Earth One, Volume Two.'
Dawson's Peak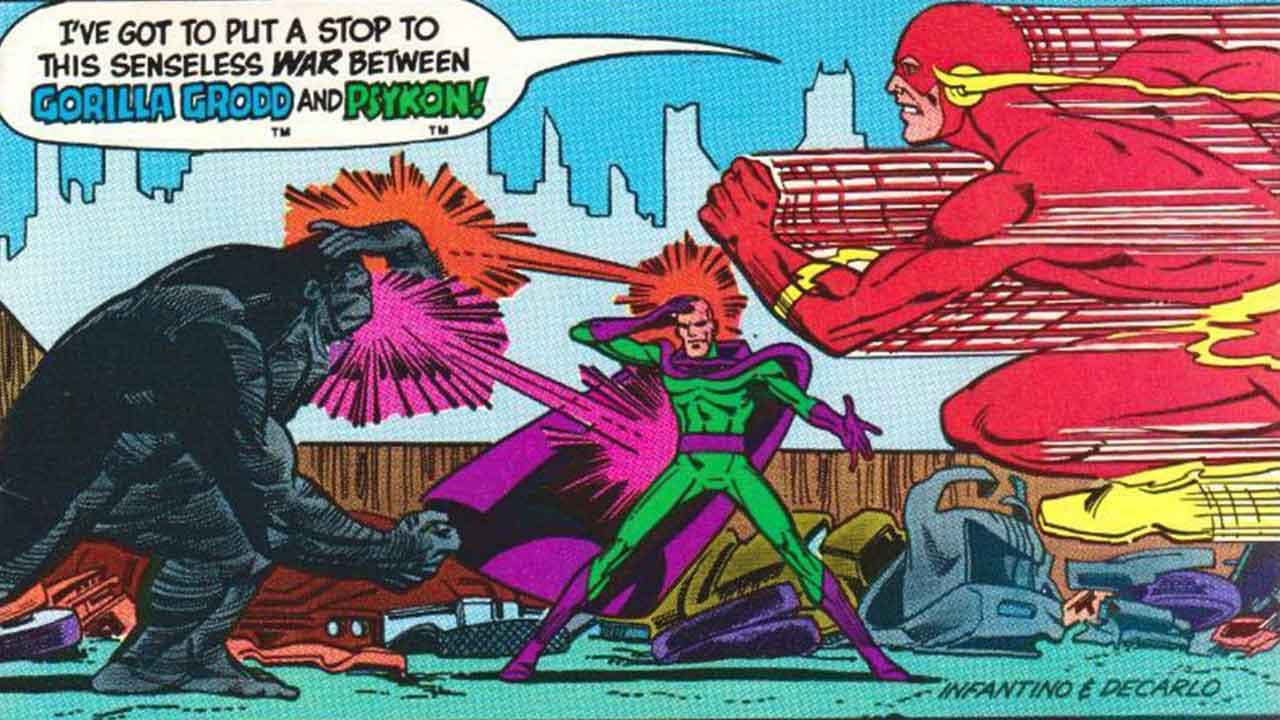 @Matt_Urish asks:
"In 'The Flash' #313 (1982), there appears a super-villain named Psykon. Does he, or his alter-ego, William Dawson, ever appear again?"
I'm sorry to report that William Dawson never appears after 'The Flash' #313. However, that isn't his FIRST appearance, either. Dawson's story begins in 'The Flash' #115 (1960), in that classic Silver Age story "The Day Flash Weighed 1,000 Pounds!" There, a dying Gorilla Grodd projects his mind at the last moment into William Dawson, an unemployed, newly minted Central City citizen known to no one. As Dawson, Grodd continues his life of crime, attempting to exact revenge upon his nemesis, The Flash. As Dawson, Grodd appears once more in 'The Flash' #127 (1962), where he transforms himself into a more personally suitable ape form. It's only 20 years later in 'The Flash' #313 that the personality of the original William Dawson returns, now bearing the name Psykon and a host of psychic abilities inadvertently granted to him by Grodd.
Lacuna Matata

@Mae asks:
"Just a quick question which might not have a quick answer, but do we know what has been the longest time a character has gone without making an appearance?"
A tricky question. To answer this one, I had to go ALL the way back… to 'New Fun Comics' #1, the very first comic book DC published back in 1935 — before the company was even called DC. Like 'Detective Comics' and 'Action Comics' after it, 'New Fun' was an anthology title, featuring a number of original comic book characters in their own serialized adventures. Which was the first to be canceled? Who failed to survive that initial run before 'New Comics' would take its place later that year? I went to the archives to find out. While very few characters from this National Allied Publications debut issue such as Jack Woods, Wing Brady, or Sandra of the Secret Service survived even into the 1940s, only one feature was canceled by the very next issue.
Missing since March 1935 (by cover date), the world has seen neither hide nor hair of "Cap'n Erik," cartoonist Robert Weinstein's sea-faring hero whose sole two-part adventure was about hunting seals. (Also making their final appearance in 'New Fun Comics' #2: minor fill-in page characters Scrub Hardy, Judge Perkins, and Jigger and Ginger.)
Since sealing isn't about to come back in fashion any time soon, it could be quite a while before we ever see Cap'n Erik again. Maybe as some kind of minor Aquaman villain, for the absolute deepest of pulls.
Of course, no pull is too deep for yours truly to delve, for the sake of returning with the answers you crave. These depths are at your disposal for the plumbing. All you need to do is call the plumber. I mean, ask...The Question.
NOTE: The views and opinions expressed in this column are solely those of Alex Jaffe and do not necessarily reflect those of DC Entertainment or Warner Bros.