DC Universe's Stargirl has just concluded its first epic season, and we're still recovering from all the surprises. The season finale gave us so many cool twists and turns, and of course, deep comic book Easter eggs. Here's all the things we caught in "Stars and S.T.R.I.P.E. Part Two."
GRUNDY UNLEASHED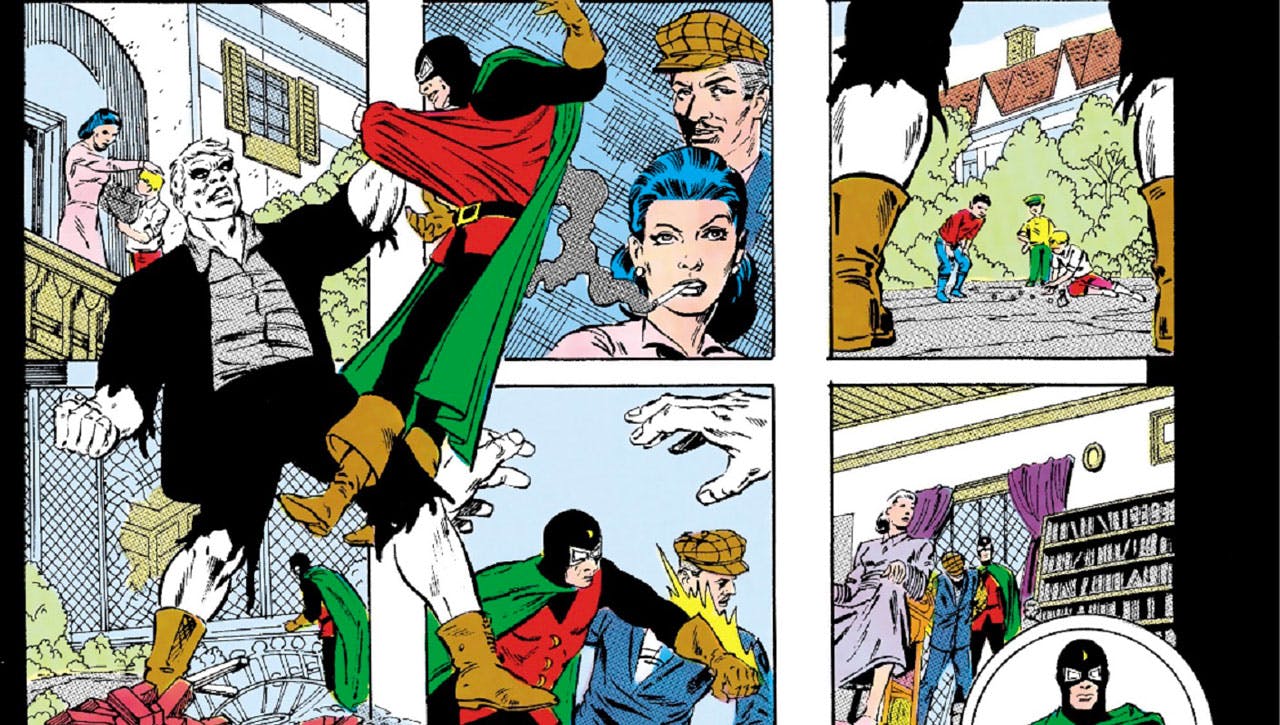 This episode gave us the moment we've all been waiting for – Solomon Grundy unleashed! We finally got a good look at this behemoth, and it's almost as if he leapt off of the comic page. Grundy first appeared in 1944's All-American Comics #61 (reprinted in Wanted #4) where he took on the original Green Lantern, Alan Scott. Grundy was a former criminal named Cyrus Gold who had been buried under the murky waters of Slaughter Swamp. The toxic waste in the swamp transformed Gold into a new monstrous form, bringing him back to life – if you could call it that! 
One of the more emotional moments of the episode was when Rick came to the realization that Grundy wasn't a monster, he was just a scared beast manipulated by the ISA. The idea of Grundy as a victim was first explored in writer Roy Thomas's Infinity Inc run, which this series took heavy inspiration from. In Infinity Inc #36, Jade was able to break through to Grundy's soft side, and briefly convinced him to join the team. This arrangement didn't last, and Grundy has continued to spar with heroes and villains alike. For a deeper look at Grundy's odd biography, check out Infinity Inc #39. 
GRAND THEFT AUTO: BLUE VALLEY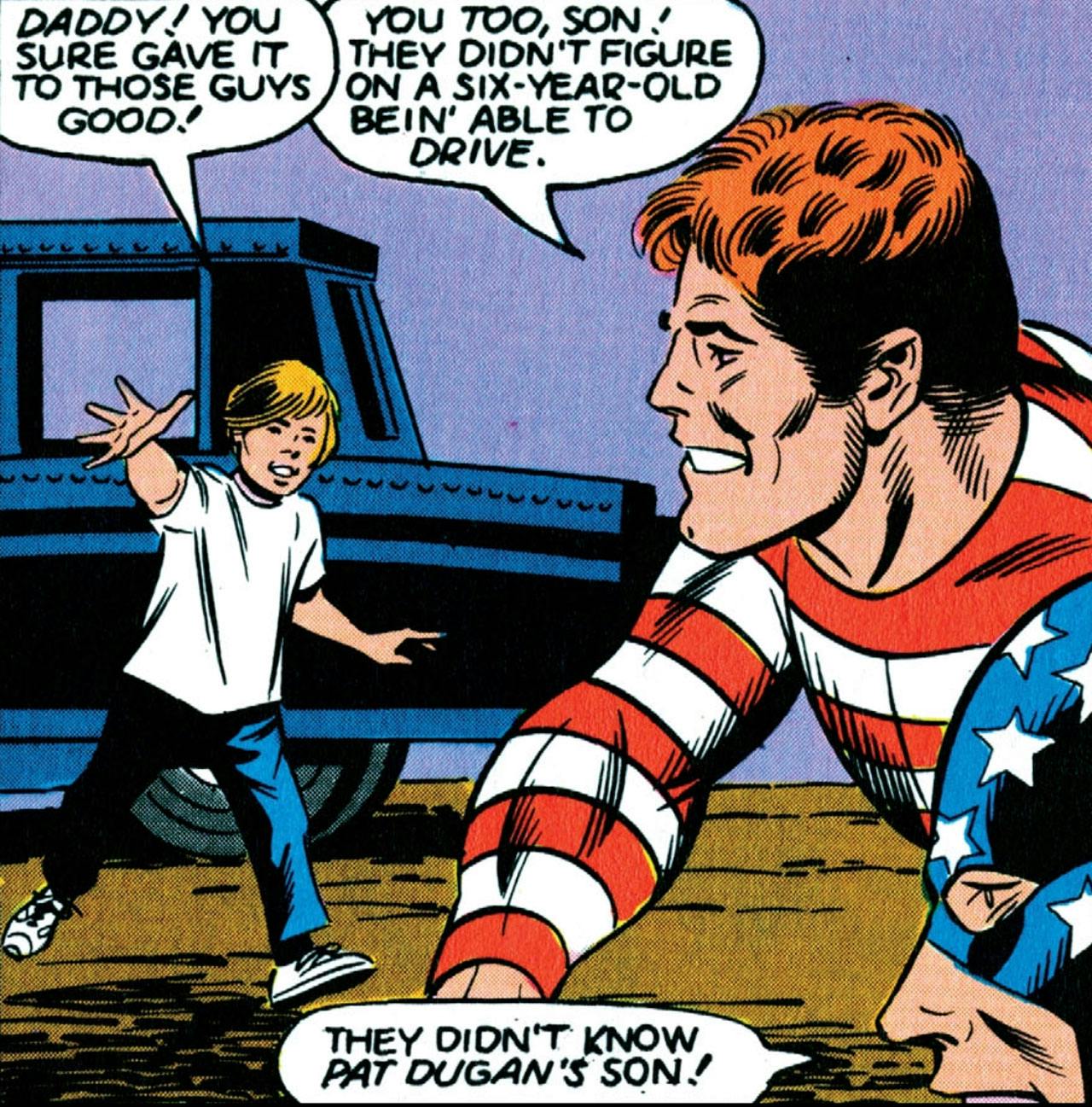 We all had some wild predictions for the season finale, but we don't think anybody had guessed "Mike Dugan uses a truck to shatter Icicle into tiny pieces." That was a big shock, and not just because he's too young to drive. Believe it or not, Mike has a history of hijacking cars to defeat villains, dating all the way back to his first appearance. In Infinity Inc #11 young Mike was kidnapped by criminals, but he turned the tables on his captors by hijacking their car, which helped his father and Sylvester defeat them. Don't underestimate the Dugan family, they can turn anything into a deadly weapon. 
HEAVY SHADE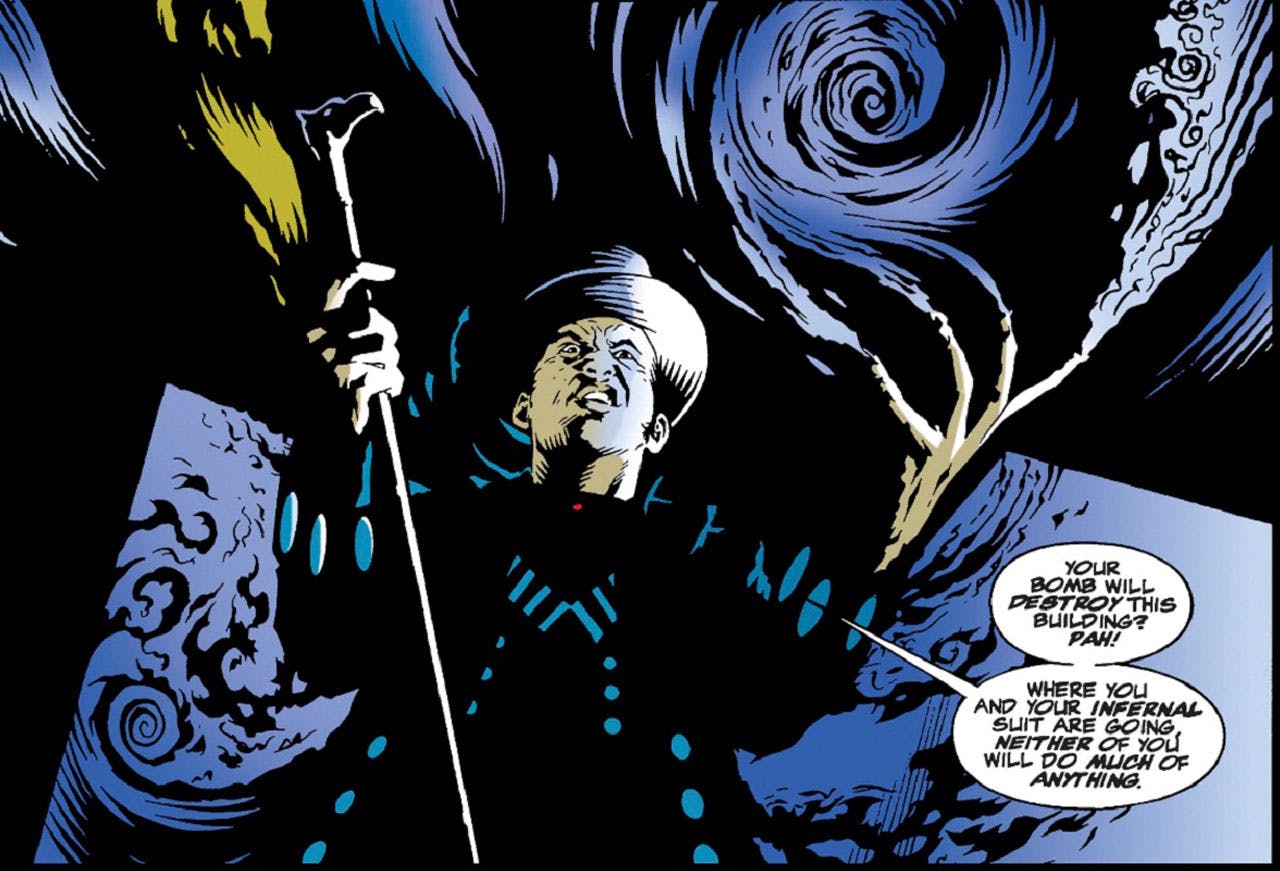 One of the season's cliffhangers included a tease for Shade, a forgotten member of the Injustice Society. We previously mentioned Shade in another article, but now that we're seeing him in person, it's worth exploring his character further. We still don't know why his live-action counterpart left the Injustice Society, but we can find some clues by looking at the comics version. Shade joined the Injustice Society for the first time in Justice League of America #183. During this outing, the group combined their powers to bring Darkseid back from the dead. After a disastrous run-in with Infinity Inc, Shade was arrested and decided to rethink his life (Infinity Inc #36). He left the Injustice Society behind, and became a morally corrupt anti-hero based in Opal City. Interestingly, the comic-book version of Shade wanted to make the world a utopia, just like the Stargirl version of Icicle did. Perhaps the two clashed over how to make an ideal world, and that's why Shade left the team. By the way, take a look at the architecture in Shade's lair. It's subtle, but it looks like it came straight from writer James Robinson and artist Tony Harris's iconic Starman run. Could this be our first look at Opal City?
TOTAL ECLIPSE OF THE HEART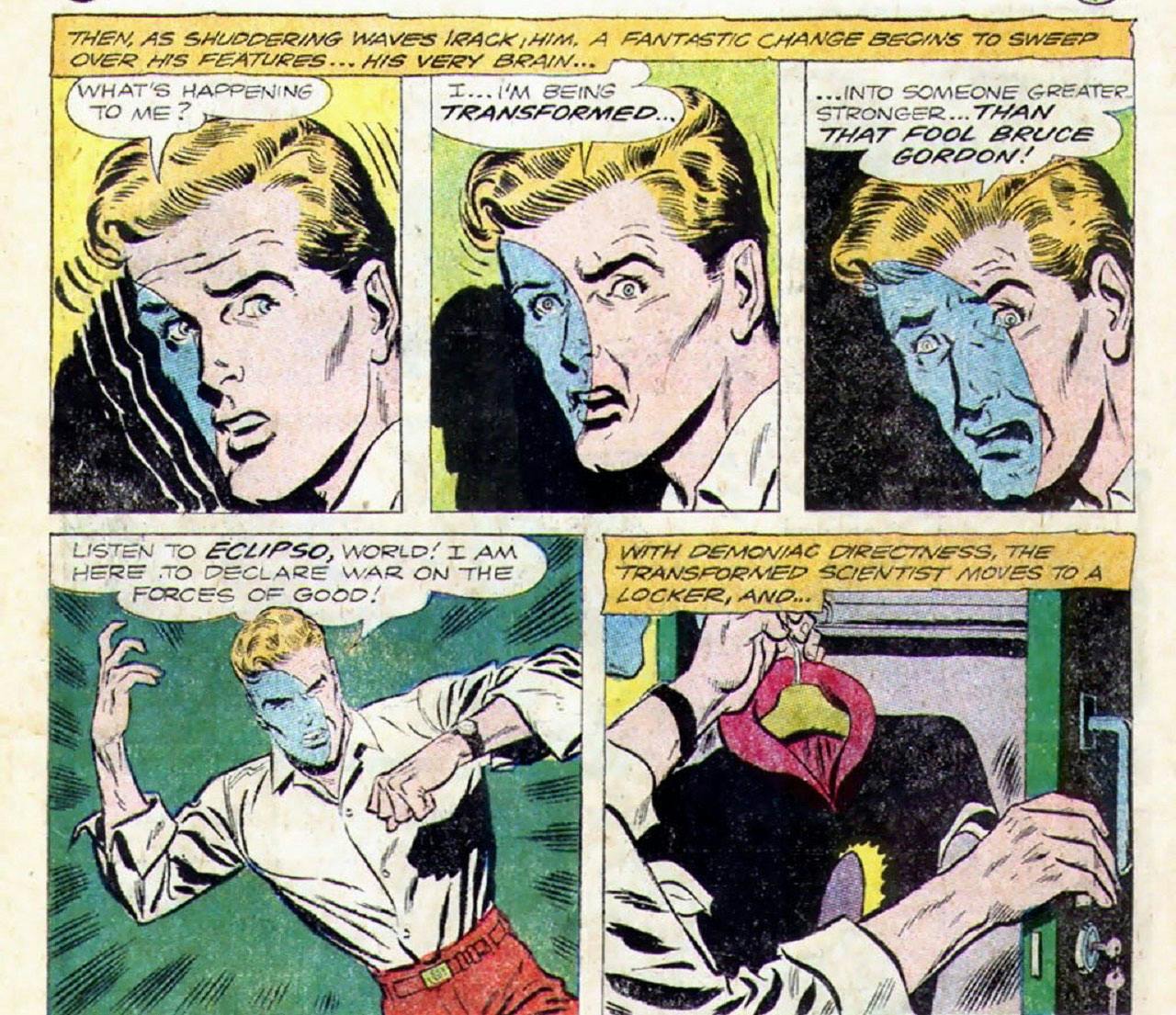 After the ISA was defeated, Cindy Burman is seen rummaging through the Wizard's old storage locker. After going through a box, she pulls out a mysterious blue object which she calls Eclipso. What does this mean? It means the Justice Society is going to have its hands full in season 2! Eclipso is a powerful chaos force that first appeared in House of Secrets #61. He can possess different human hosts, granting them near omnipotent powers. Those possessed by Eclipso receive a moon-shaped shadow near one of their eyes. Did you notice the way Cindy held the object in front of her face? Could she be Eclipso's next host...?
It's worth noting that Eclipso was responsible for the deaths of Beth Chapel and Yolanda Montez (Eclipso #13), which makes his presence even more foreboding. Remember, this series isn't afraid to kill its main characters. Yolanda and Beth, please be careful! This year has already been hard enough, and we don't want to lose you. 
STARMAN RETURNS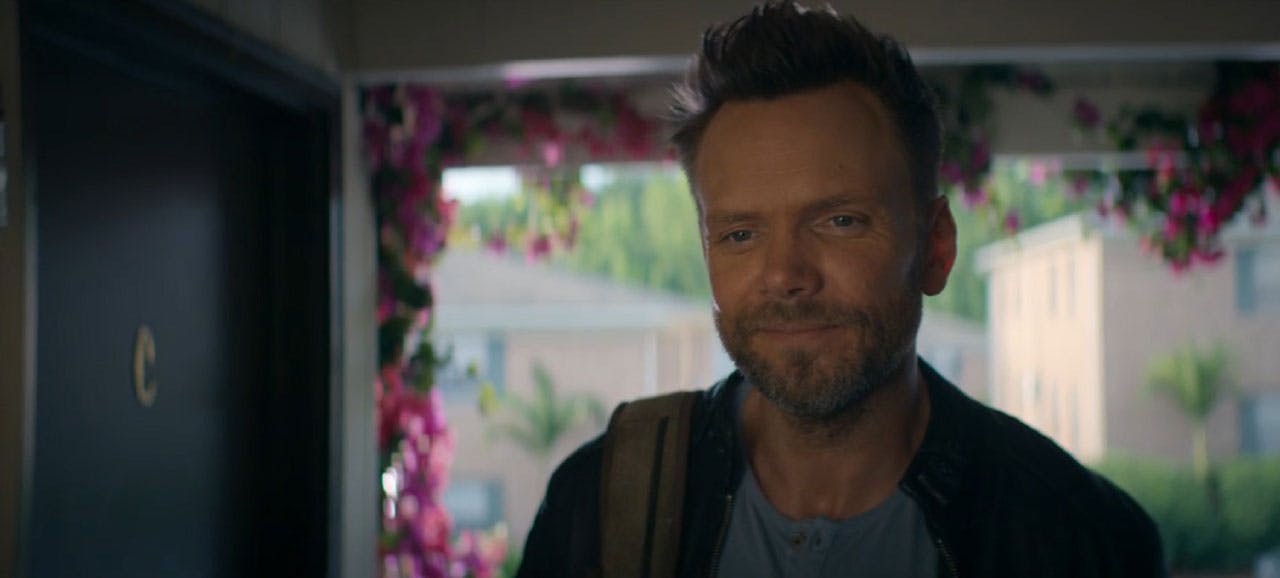 Have we all finished picking our jaws up from the floor? Starman is alive, and we're sure you have questions. Some of you might have clicked on this article hoping his mysterious return could be explained by some comic or another, and we're here to tell you that we're just as surprised as you are! We don't want to look a gift horse in the mouth because we're always down for more Joel McHale (still waiting on that Community movie), but we have so many questions and theories. It is worth noting that Courtney teamed up with Sylvester in 2000's JSA #13-15, but that was due to time-travel shenanigans. Is that the case here, or is something else going on? Either way, DC Universe sure knows how to deliver a cliffhanger!  
PANEL TO SCREEN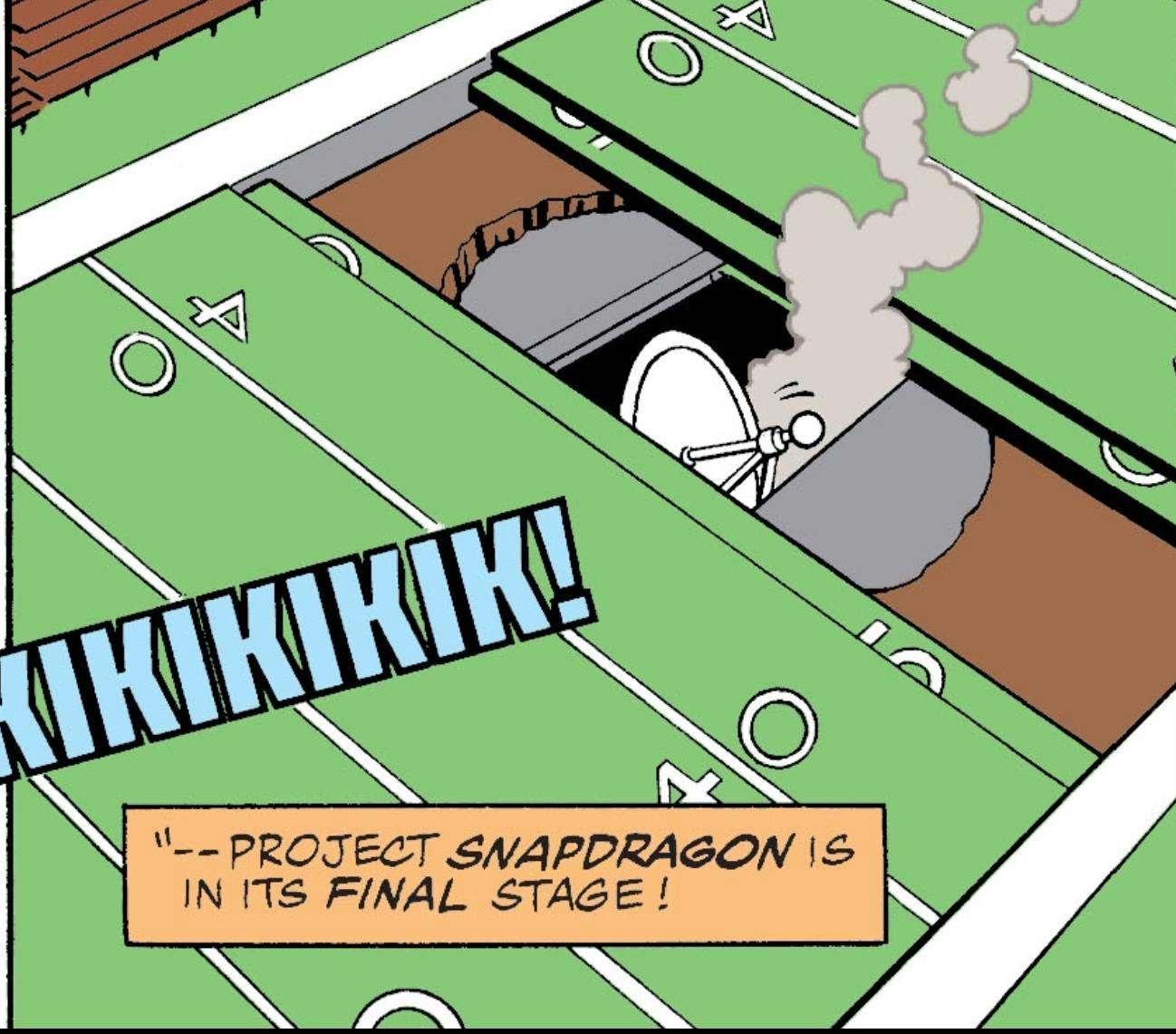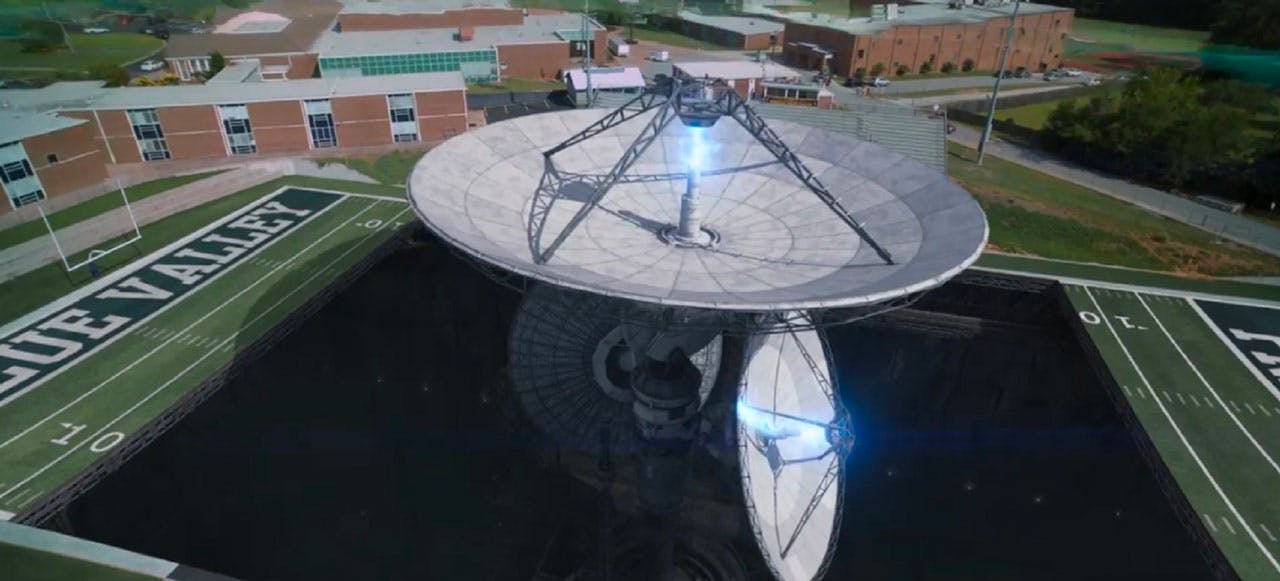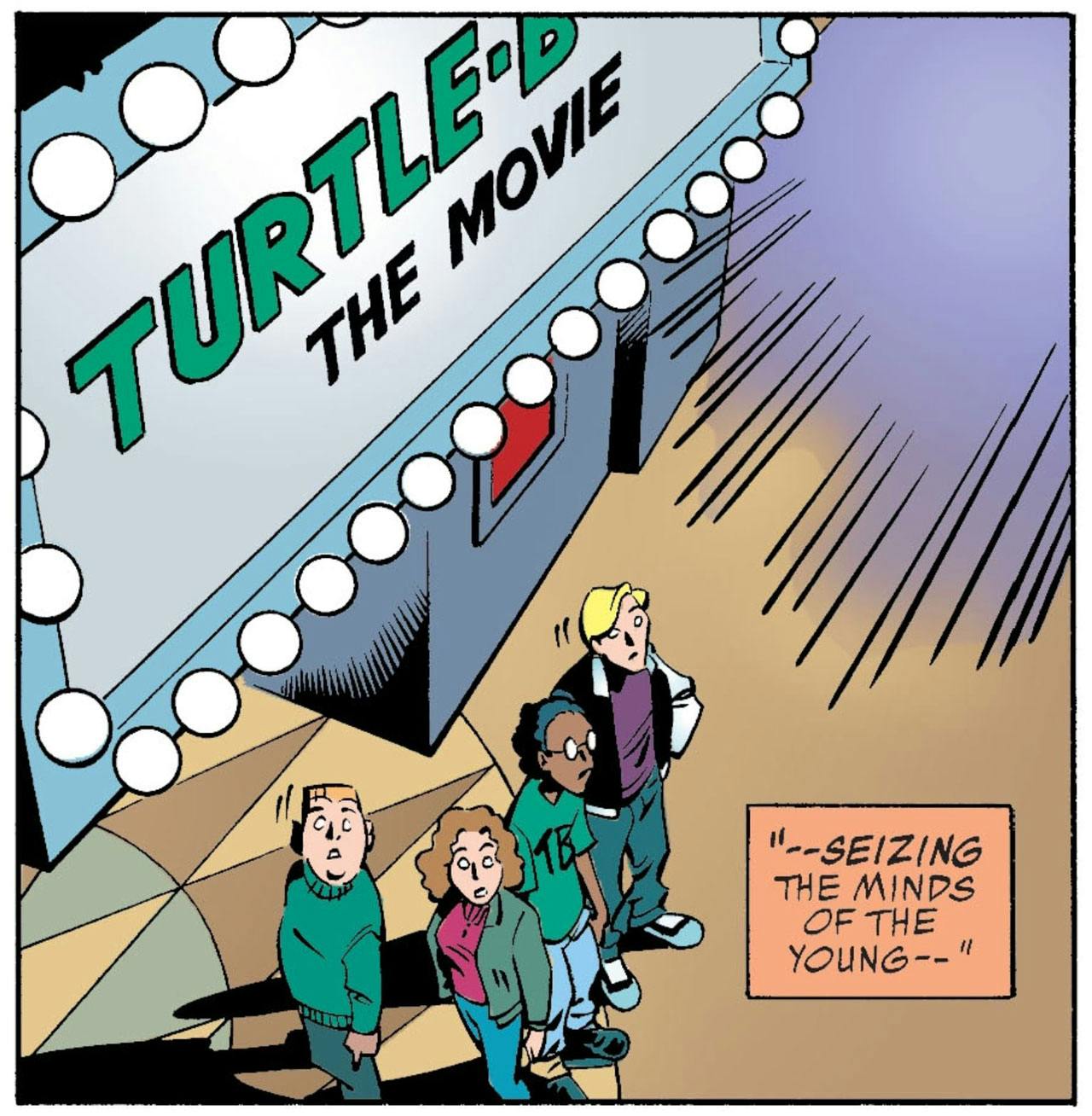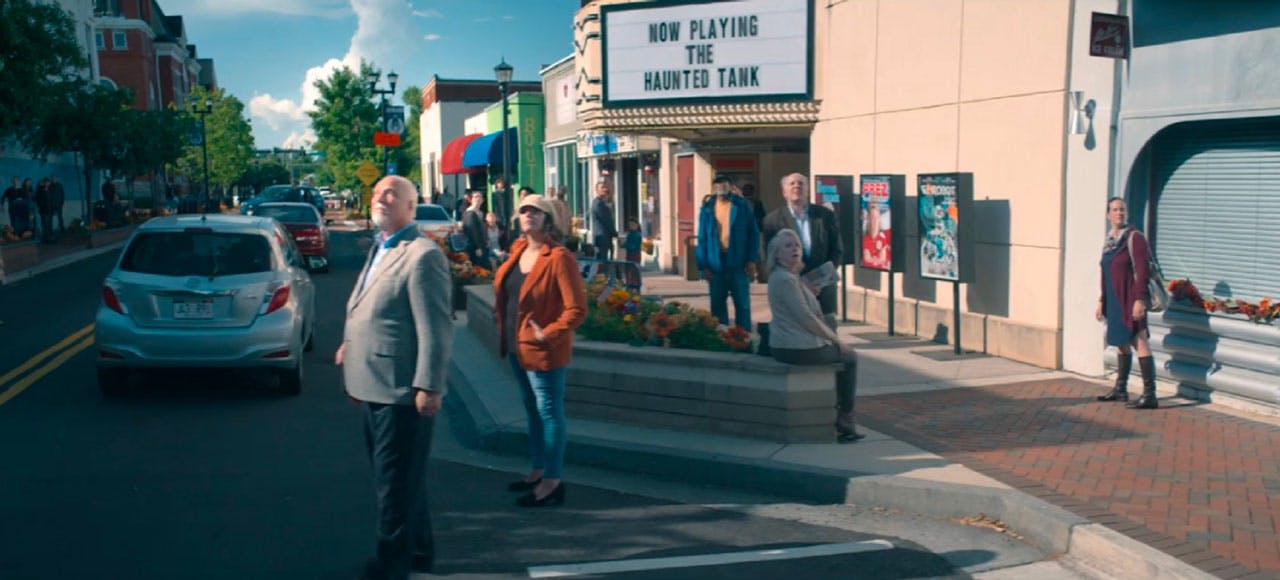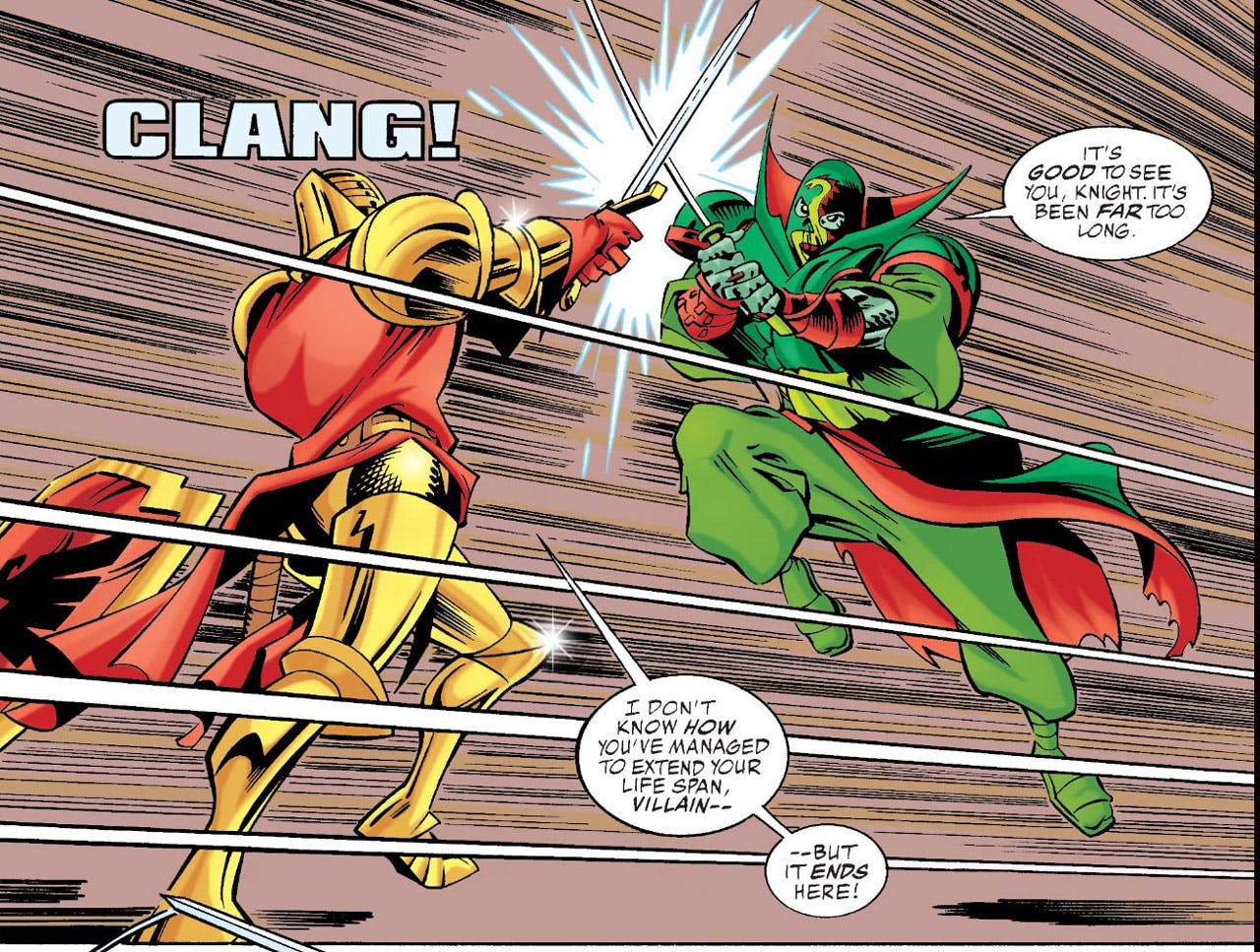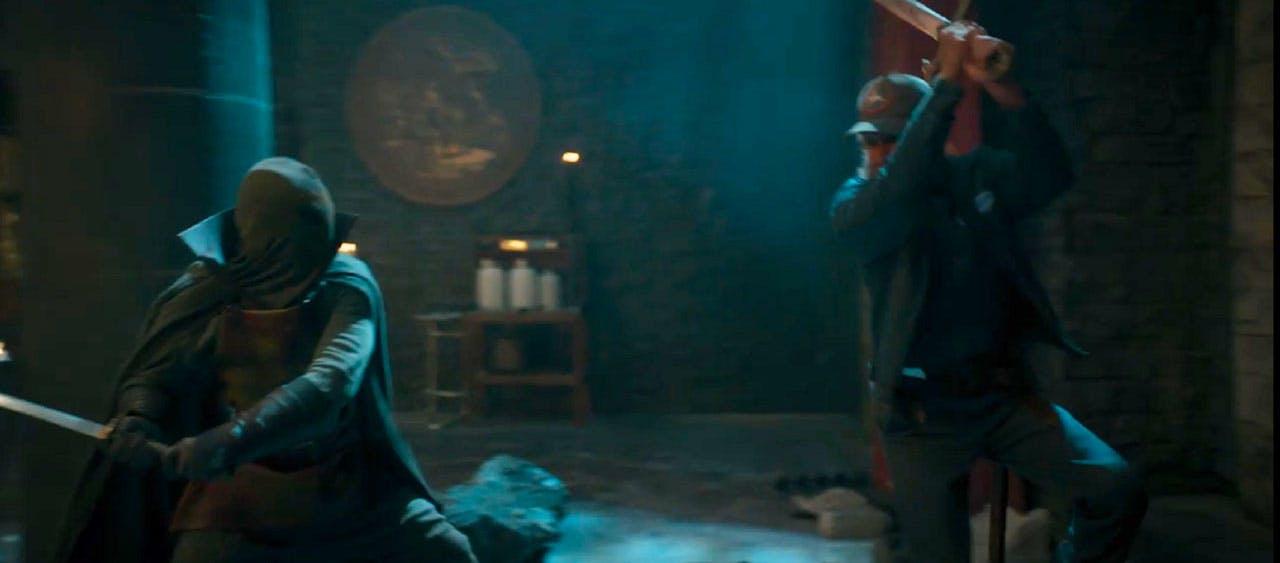 FINAL DEDICATION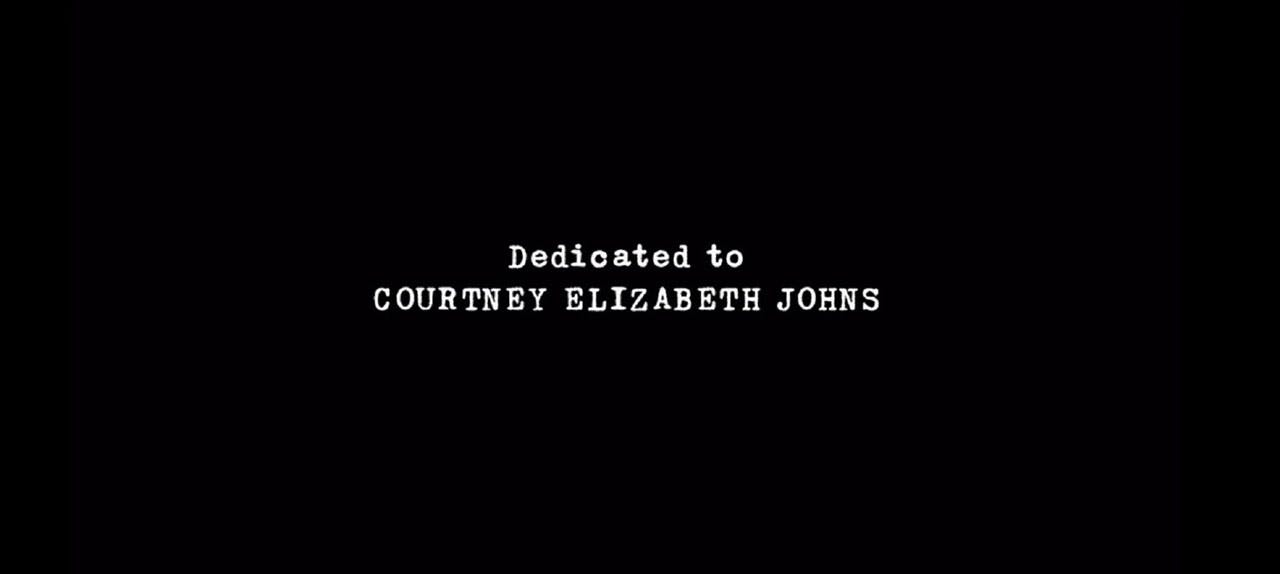 Normally we would close this column with "Panel to Screen" but we think the last word needs to be devoted to the episode's dedication. As the final curtain closes on Stargirl season 1, a title card pops up saying "Dedicated to Courtney Elizabeth Johns." If you know the story, this should bring a tear to your eye. In 1999 Geoff Johns created Courtney Whitmore as a tribute to his late sister Courtney Johns, who had died in a 1996 plane explosion. Stars and S.T.R.I.P.E. #1 was the first comic Johns ever wrote for DC, and now this episode has brought his career full circle, and his sister is at the center of it all. As we discussed in our pilot Easter egg article, a picture of the real Courtney has been in Stargirl's bedroom throughout the series, as a tribute to the person who inspired everything we're seeing. When Courtney places her Christmas photo on her bulletin board, it's right next to the photo of the real Courtney. "The real Courtney was on set, all day, every day. She was in the hearts and minds of so many people on the set. Brec in particular felt the strong need to honor her. All of this only exists because Geoff wanted to honor her," graphic designer Shawn McBee explained on the Stargirl Aftershow Podcast.  
In fact, before the series premiered, Geoff Johns sent a letter to press and industry members stating how personal this project was: "Stargirl was, obviously, named after and inspired by my sister, Courtney. It is her spirit and optimistic energy that I wanted to put back in the world with STARGIRL. It is celebratory, forward-looking and positive. And I hope that comes through when you watch these episodes. I've written a lot of superhero stories in my career, but this is by far the most personal on every level." 
In the end, Stargirl is all about family, and this final dedication represents the heart and soul of the show. 
What was your favorite cliffhanger from the STARGIRL season finale? Let us know in our Community!