A knight in shining armor, a deadbeat dad, and an ominous countdown! This week's episode of DC Universe's Stargirl had it all. Justin's emotional breakdown and Courtney's reunion with her father had us all reaching for our tissues. The episode also did a great job of bringing writer Geoff Johns and artist Lee Moder's Stars and S.T.R.I.P.E. to life, with some scenes being direct recreations of comic panels. Here's all the Easter eggs we spotted in "Shining Knight."
KNIGHT IN SHINING ARMOR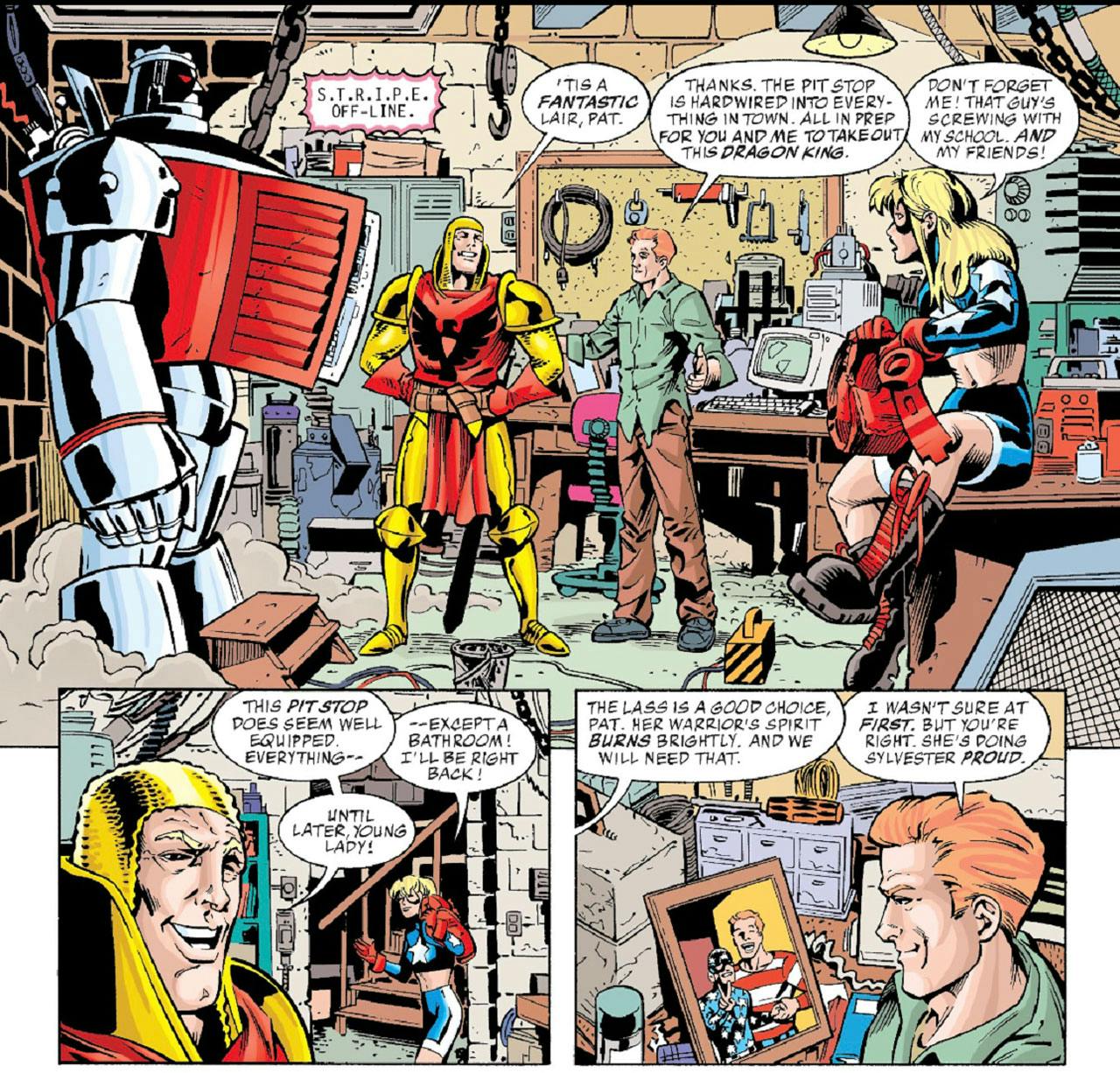 After weeks of speculation, Janitor Justin's true identity has finally been revealed. How many of you figured it out? There have been clues throughout the season, from the horse on his baseball cap to the sword in the custodian closet. Shining Knight, also known as Sir Justin, first appeared back in 1941's Adventure Comics #66. Sir Justin was a medieval knight who received enchanted armor from Merlin. His closest ally was Winged Victory, his flying horse. After being encased in ice, Shining Knight was revived in the 1940s, when he served alongside the Star-Spangled Kid and Stripesy in the Seven Soldiers of Victory. To learn how his comic counterpart became a janitor, check out Stars and S.T.R.I.P.E. #11. 
DADDY'S HOME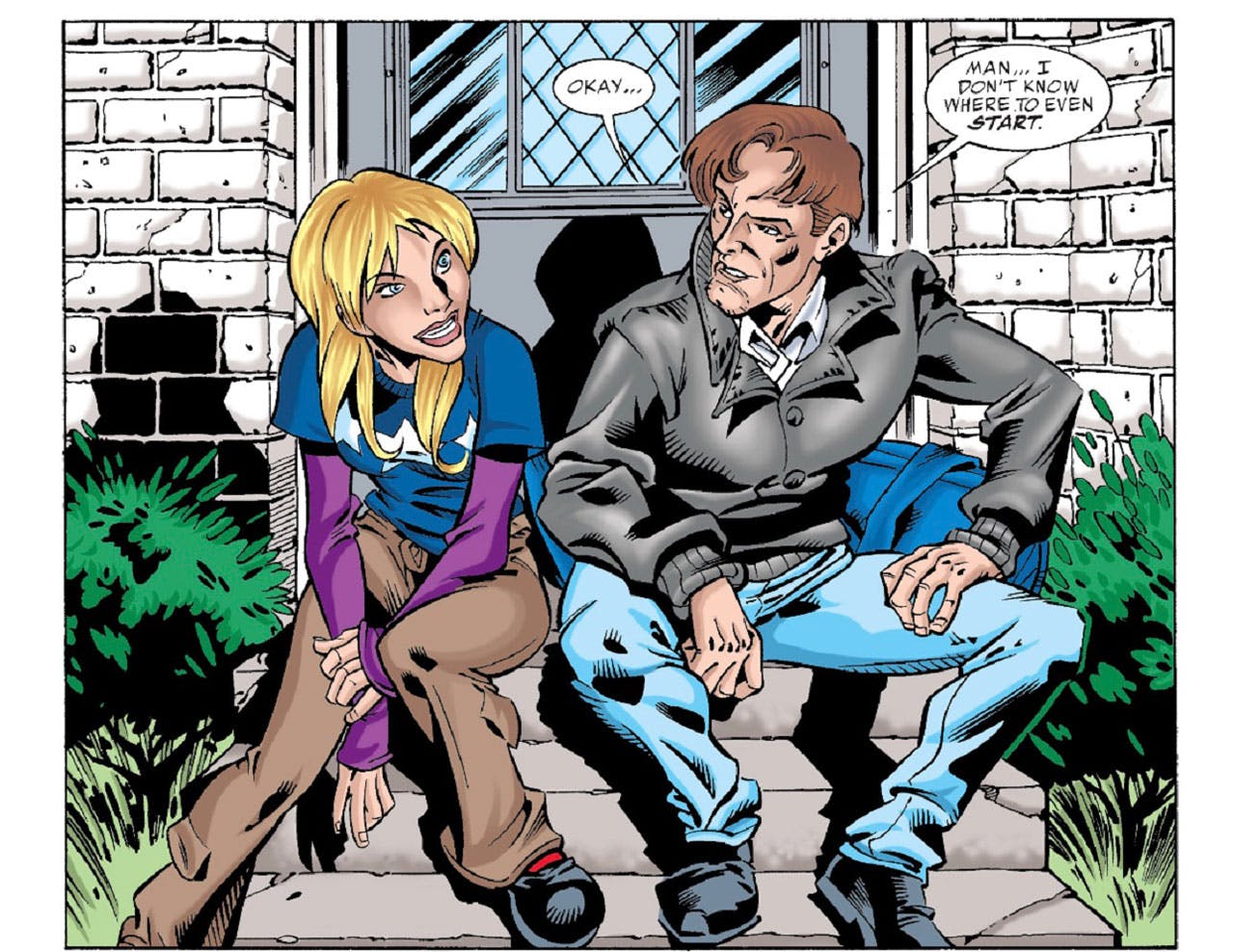 We finally got closure on the situation with Courtney's father, and it was emotionally devastating. Instead of a virtuous hero like Starman, Courtney's dad was a selfish conman named Sam Kurtis. Many scenes from this episode were taken directly from Stars and S.T.R.I.P.E. #14, including the porch conversation, where some of the dialogue is used verbatim. For a fun second-screen experience, try reading the issue while the episode is playing. You'll notice all the small details the showrunners and crew included to match the comic, like the single leaf that falls as Courtney realizes that her father doesn't care about her. Pat punching Sam wasn't in the original story, but it's a welcomed addition. Don't mess with our Stargirl! 
BRAIN POWER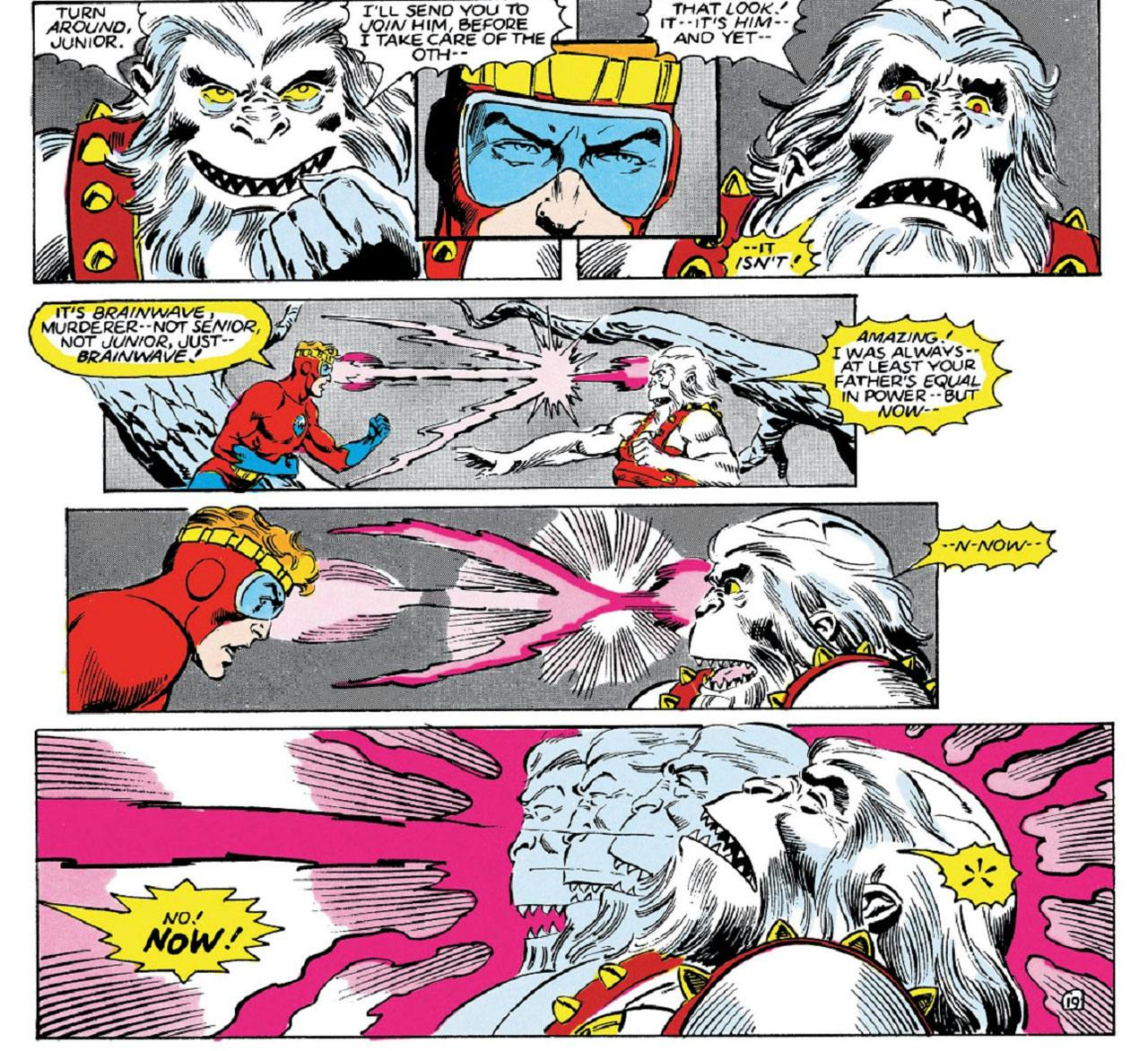 Last week we wrote about the parallels between Henry's death in the television series, and his father's sacrifice in the comics. This episode continued that thread, with Brainwave mentioning he absorbed all of Henry's powers when he died, making him stronger than ever. This is a dark reversal of what happened in Infinity Inc #10, where the death of Brainwave caused Henry to take on all of his father's powers. For whatever reason, anytime a member of that family is killed, their powers are passed on to the nearest relative. 
LET'S ALL GO TO THE LOBBY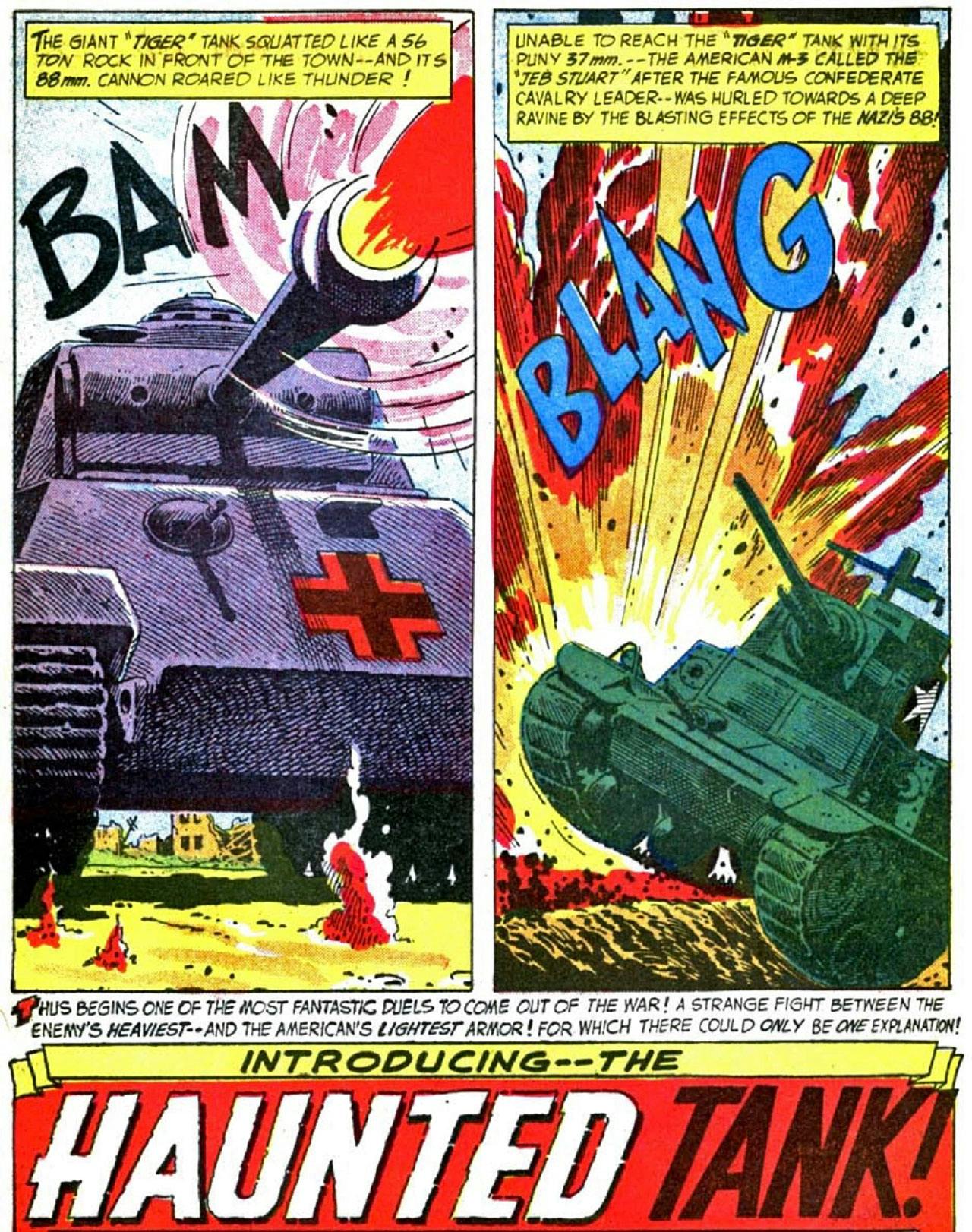 If you've been reading our News section, you might have caught our next Easter egg a week before the episode premiered! While Sam Kurtis is walking through downtown Blue Valley, the marquee on the movie theater is advertising a film called The Haunted Tank. We offered a first look at the marquee in our article previewing some exclusive images for this episode. "The Haunted Tank" is an old DC war feature that ran in the G.I. Combat title. The premise is the ghost of one Jeb Stuart has possessed a tank, and is using the war machine to watch over modern soldiers. We know what you're thinking, and yes, this is one of the craziest concepts DC has ever published. For more on the Haunted Tank, check out Hawk and Dove Annual #1, where the Tank helps a group of former Teen Titans battle their way through Hell, and the Batman: The Brave and the Bold episode "Menace of the Madniks."
PANEL TO SCREEN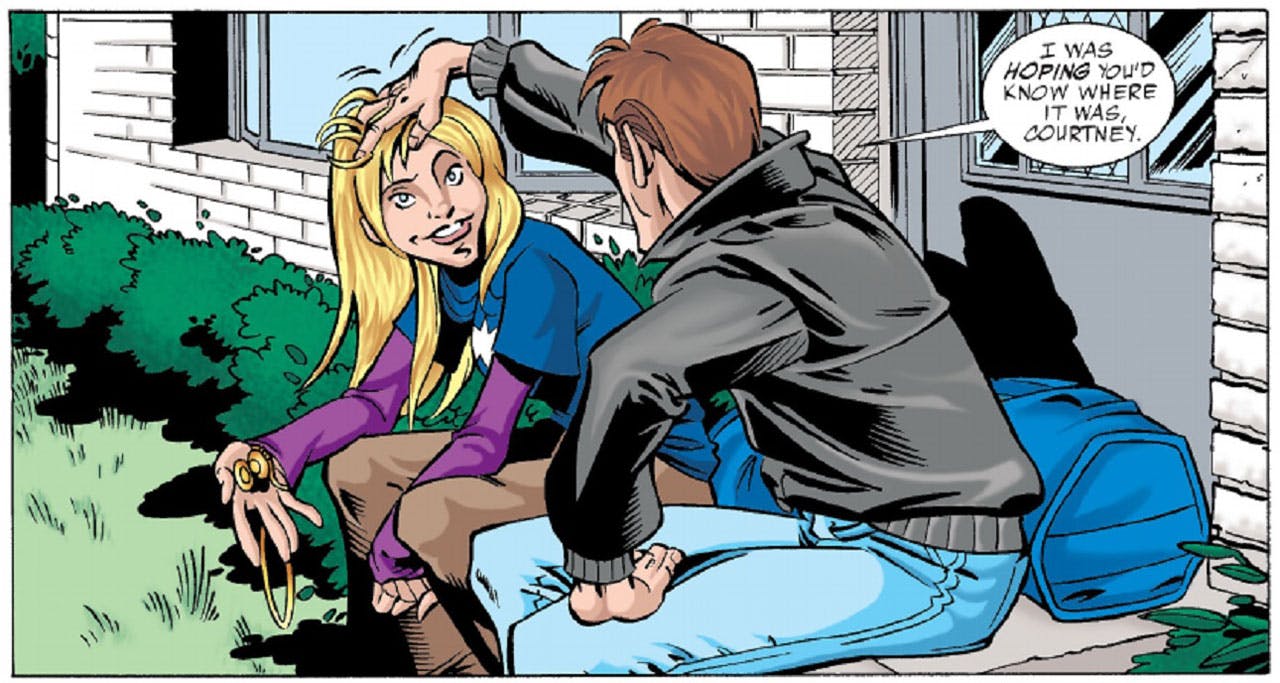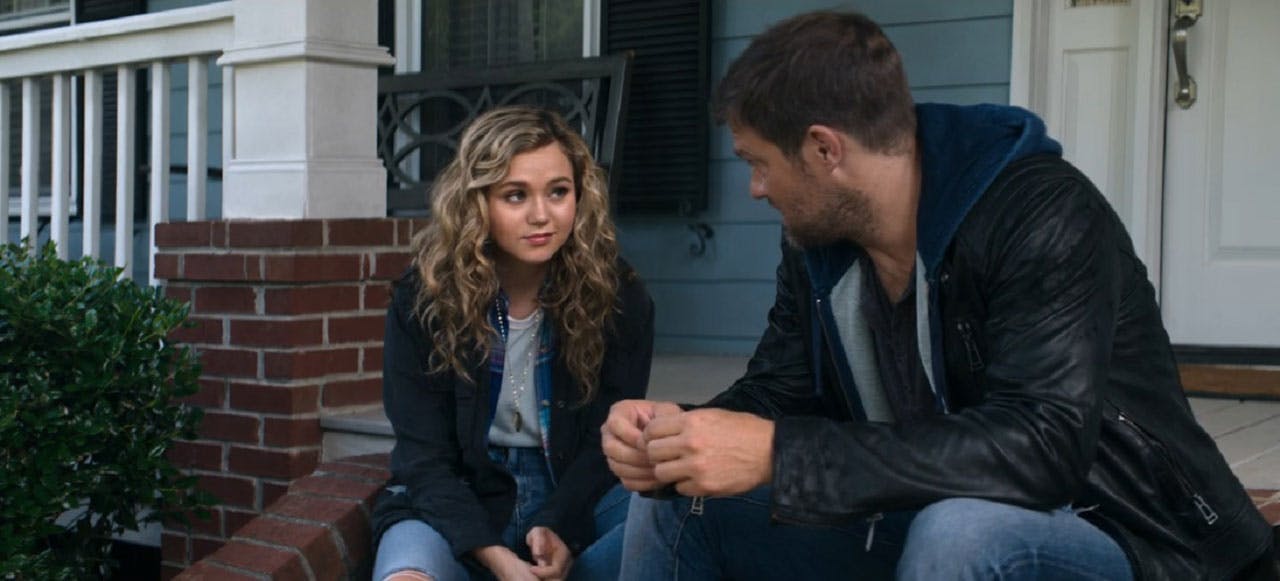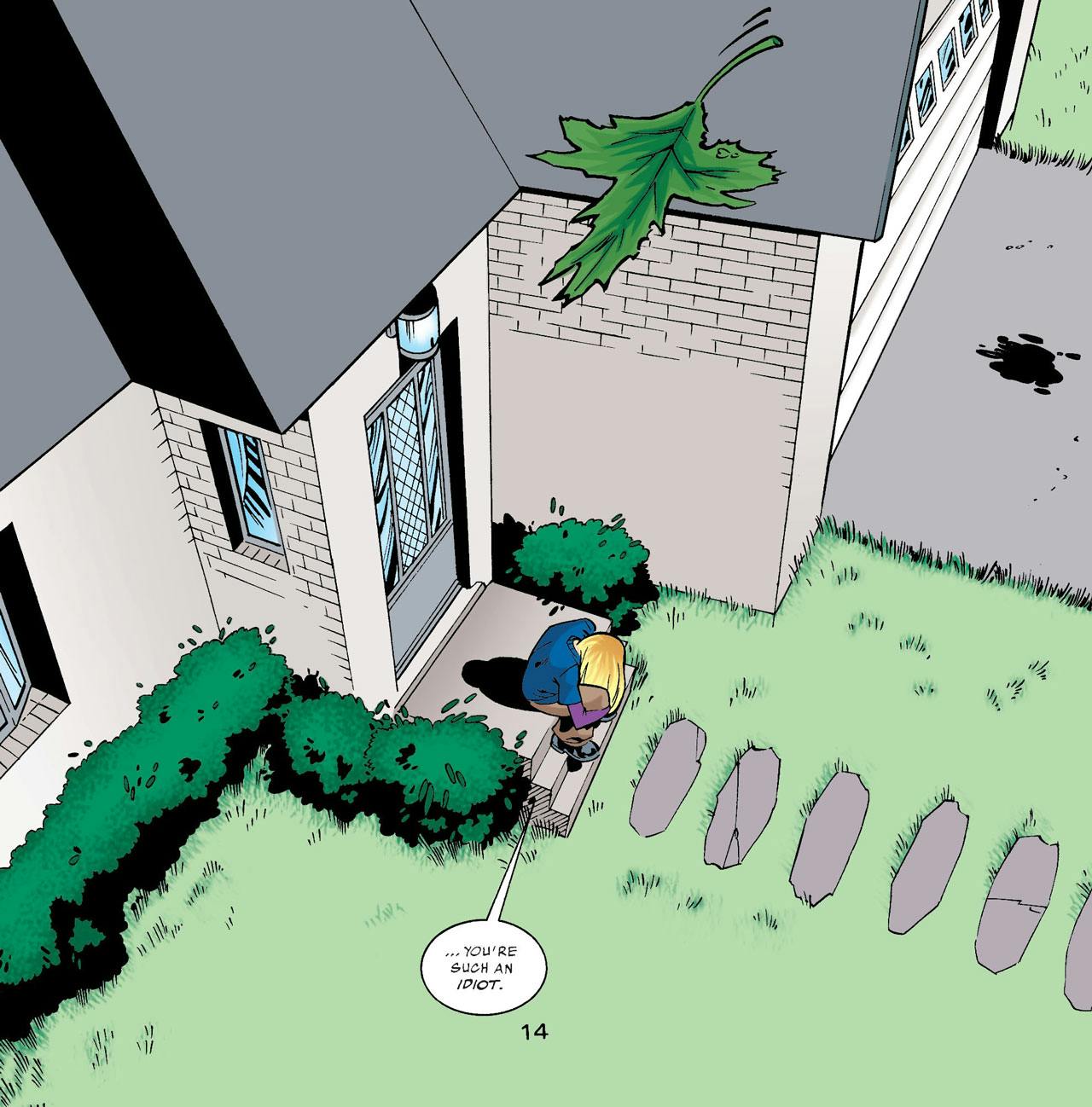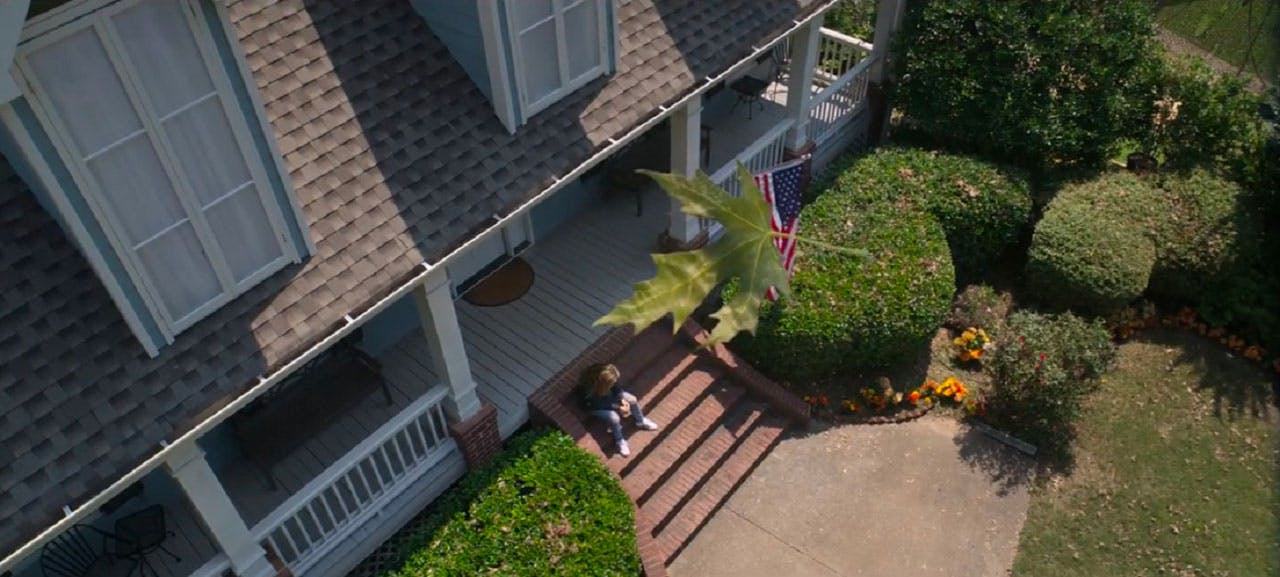 Did you find any Easter eggs we missed this week? Let us know in our Community!