Last month DC FanDome broke the internet, and we're still recovering. This Saturday, September 12th, DC's virtual experience continues with DC FanDome: Explore the Multiverse, with a huge selection of on-demand panels from six different universes: WatchVerse, InsiderVerse, YouVerse, Hall of Heroes, FunVerse, and KidVerse. There are plenty of great presentations planned, but here are 7 that we're totally psyched for! 
DOOM PATROL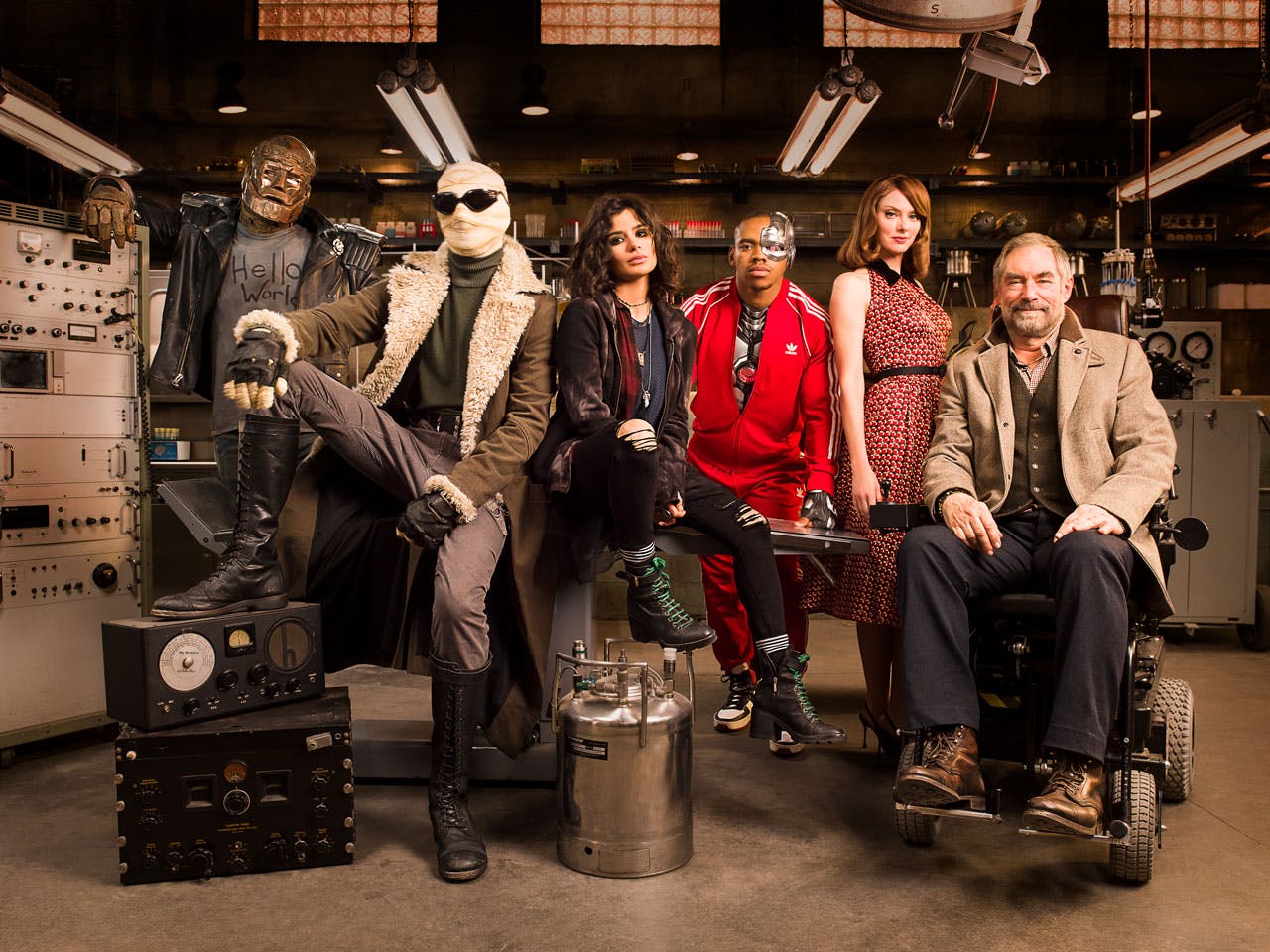 Where: WatchVerse
What: The cast and producers of DC Universe's Doom Patrol will give fans a deep dive into their critically acclaimed second season. We're still reeling from the team's battle with the Candlemaker, and we have so many questions about what comes next, making this one of our top can't-miss panels. 
IT'S A BIRD! IT'S A PLANE! IT'S A RADIO SHOW!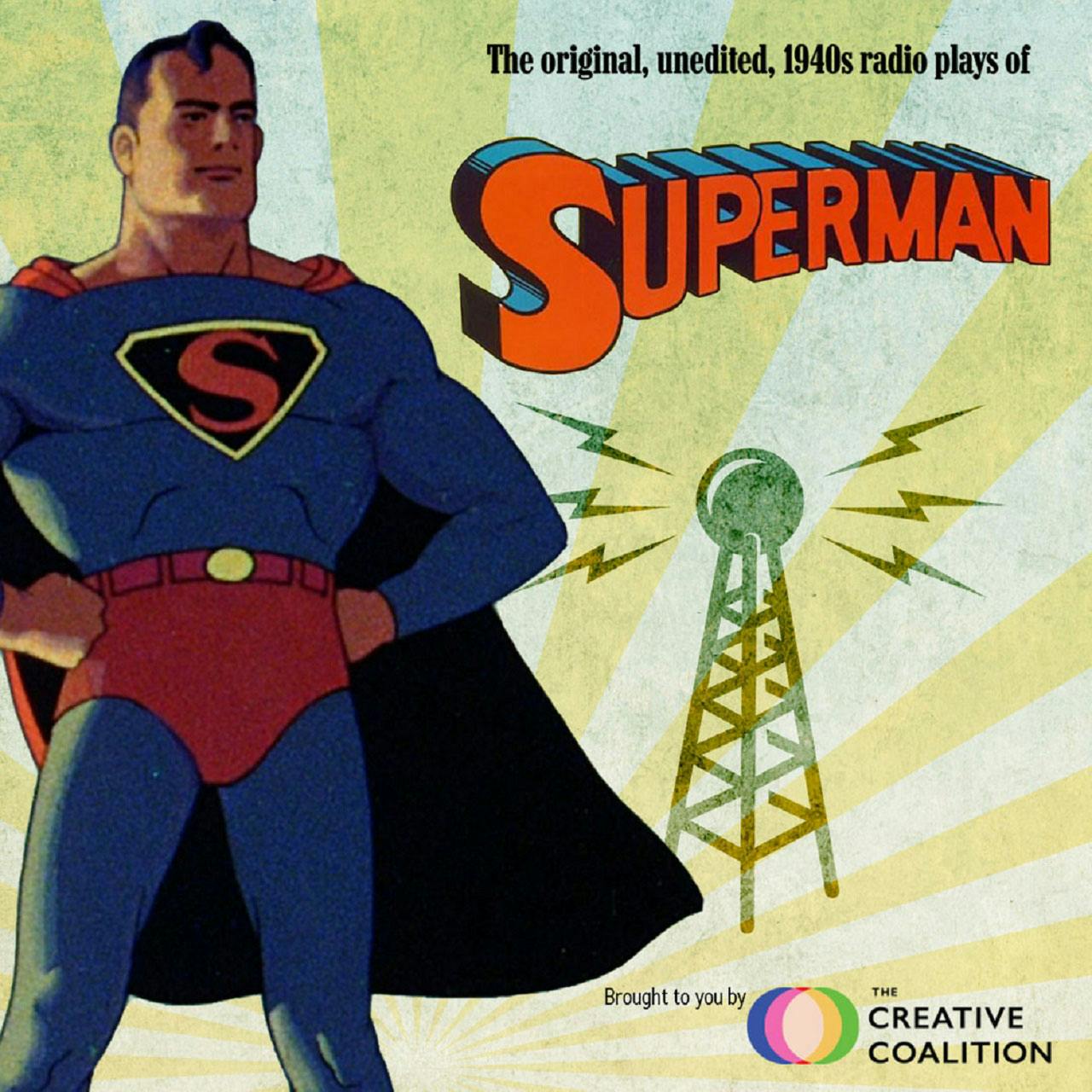 Where: WatchVerse
What: Decades before anybody knew what an Arrowverse was, Superman ruled the airwaves in the 1940s with his groundbreaking Adventures of Superman radio show. Now DC Entertainment is teaming up with the Creative Coalition to recreate episodes of the classic series, with a series of different actors playing the Man of Steel, including Superman: The Animated Series star Tim Daly, Lost star Daniel Dae Kim, and Star Trek: Discovery's Wilson Cruz. Plus, a supporting cast that includes Harley Quinn alumn Jason Alexander, Henry Winkler, Anthony Rapp, and more! This exciting new recording of the radio show will be premiering during a special FanDome panel, and it's guaranteed to be a treat for your ears. 
STARGIRL AND THE JSA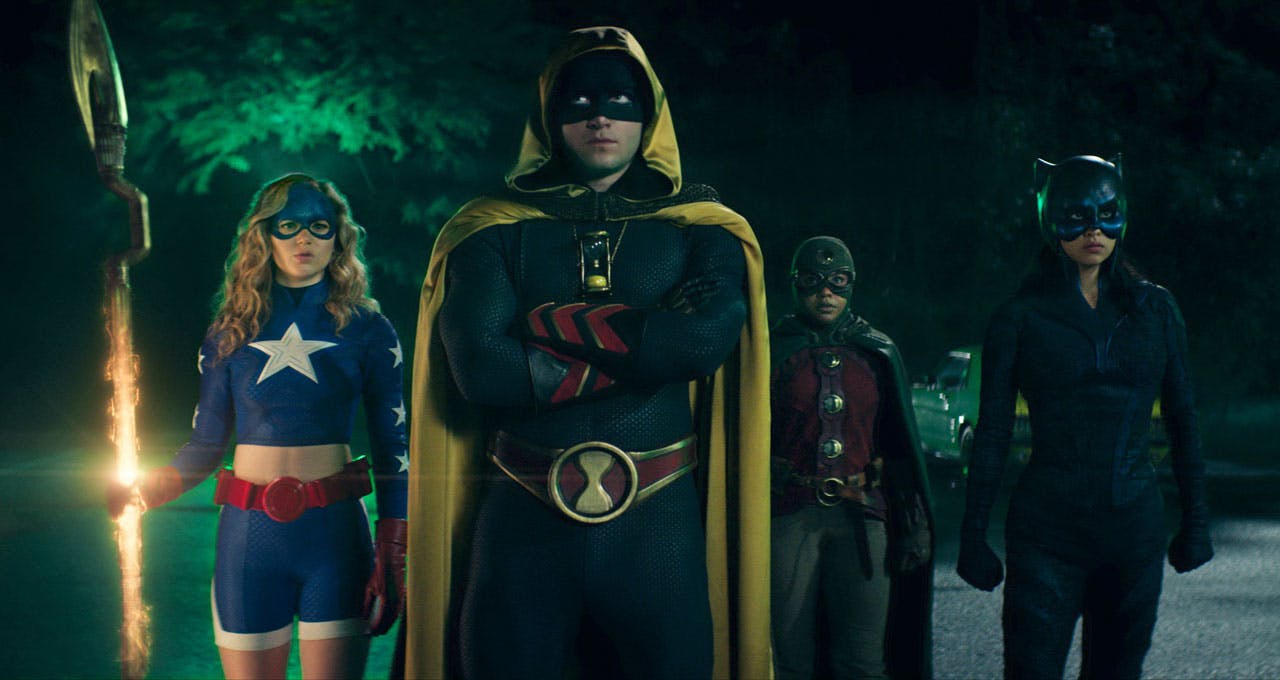 Where: WatchVerse
What: DC Universe's Stargirl recently wrapped up its breathtaking first season, and DC fans can't get enough. Showrunner and Stargirl creator Geoff Johns will be joined by the show's cast for a special panel breaking down the first season, and giving some exciting teases of what's next for the Justice Society. Maybe they'll address some of those juicy season one cliffhangers.
THE AMAZONS OF WONDER WOMAN 1984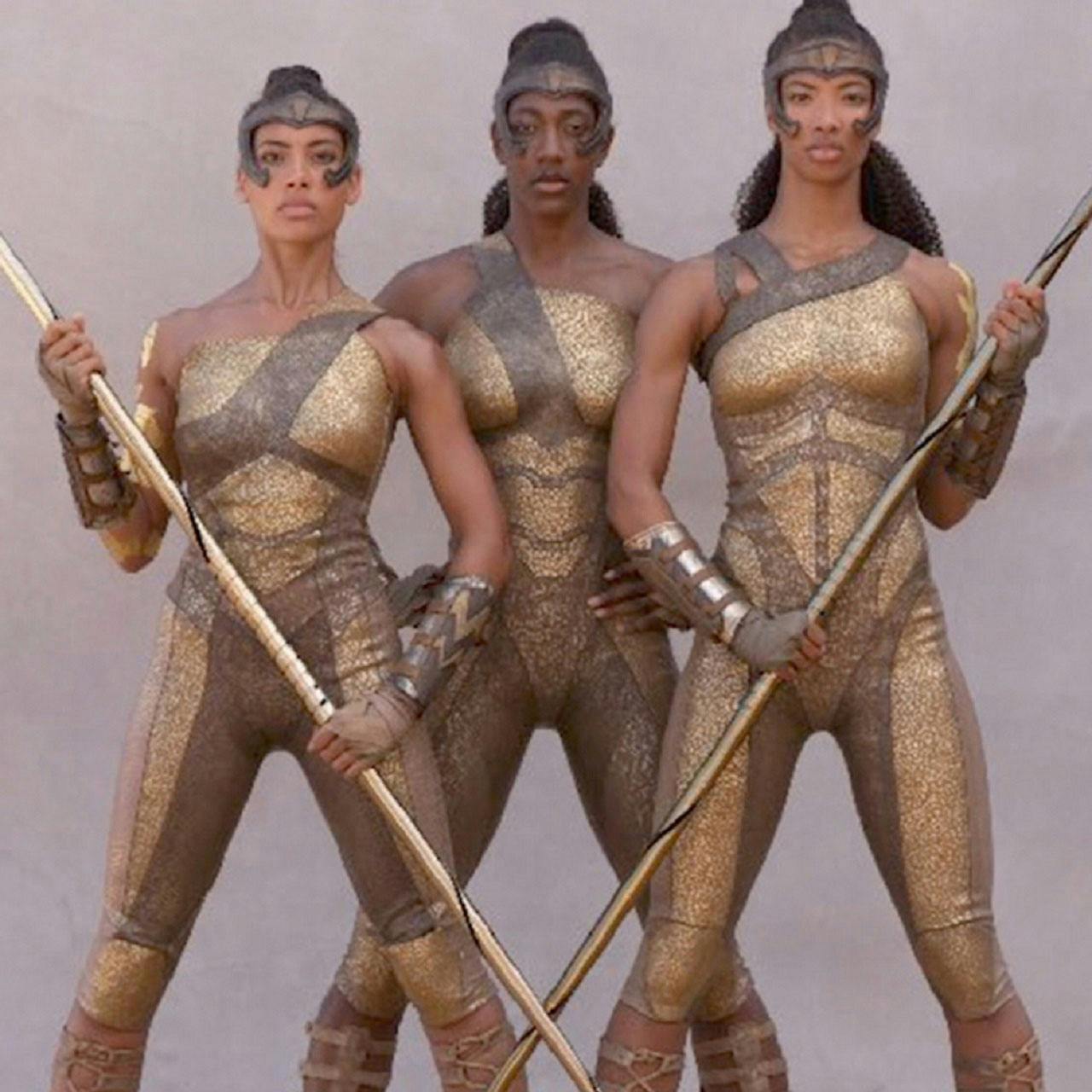 Where: InsiderVerse
What: Here at DC Universe, we stan powerful women, and they don't get mightier than the Amazons of Themyscira. Tiffany Smith will be moderating a special panel with Wonder Woman 1984 director Patty Jenkins, who will be taking us behind the scenes of the upcoming sequel, and showing us how she adapted the mighty Amazons for the big screen. The panel will feature some of the cinematic Amazons, who will share their stories about the making of the Wonder Woman movies. The future is female!
HARLEY F**ING QUINN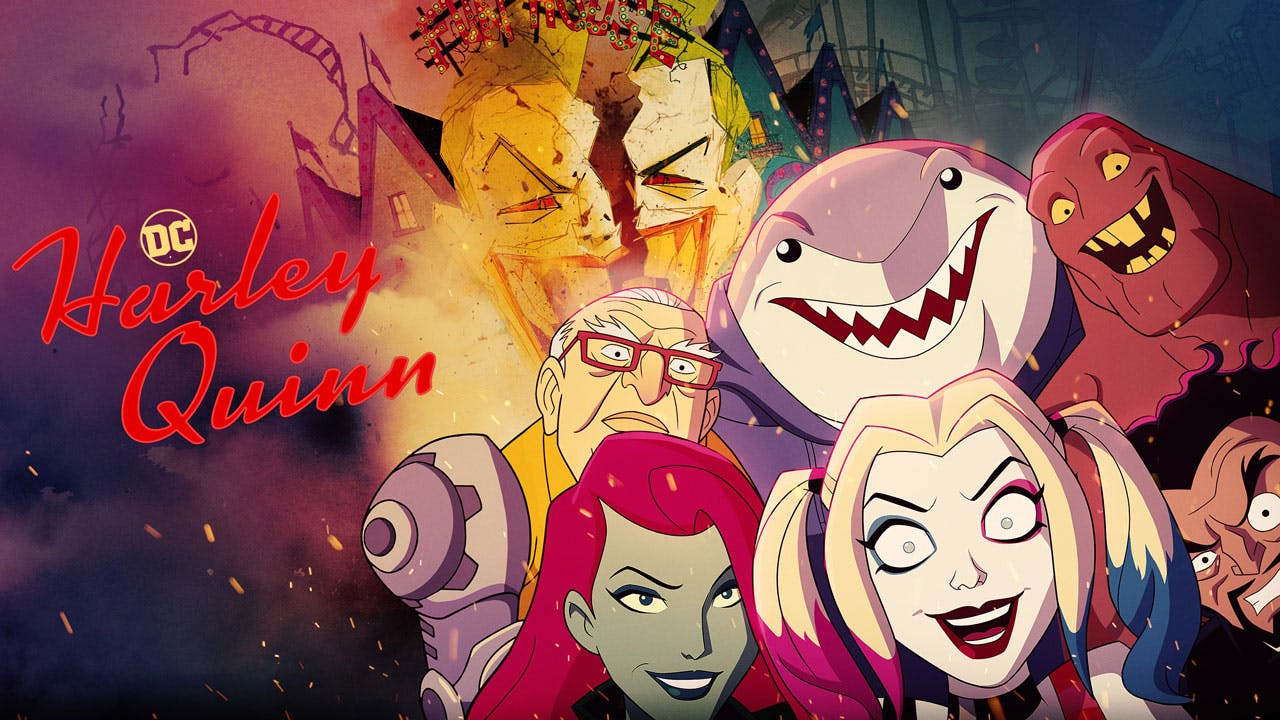 Where: WatchVerse
What: Buckle up kiddos, because nobody knows how to do a panel quite like the Lady of Lunacy. The voice actors and showrunners of DC Universe's Harley Quinn have a lot to say about their f'd up series, and you won't want to miss a minute of it! And yes, there will be #Harlivy talk, so shippers everywhere rejoice! Just make sure the kids are with the babysitter while you're watching this one, because Harley doesn't do G-rated.  
A TOTALLY CRASH PANEL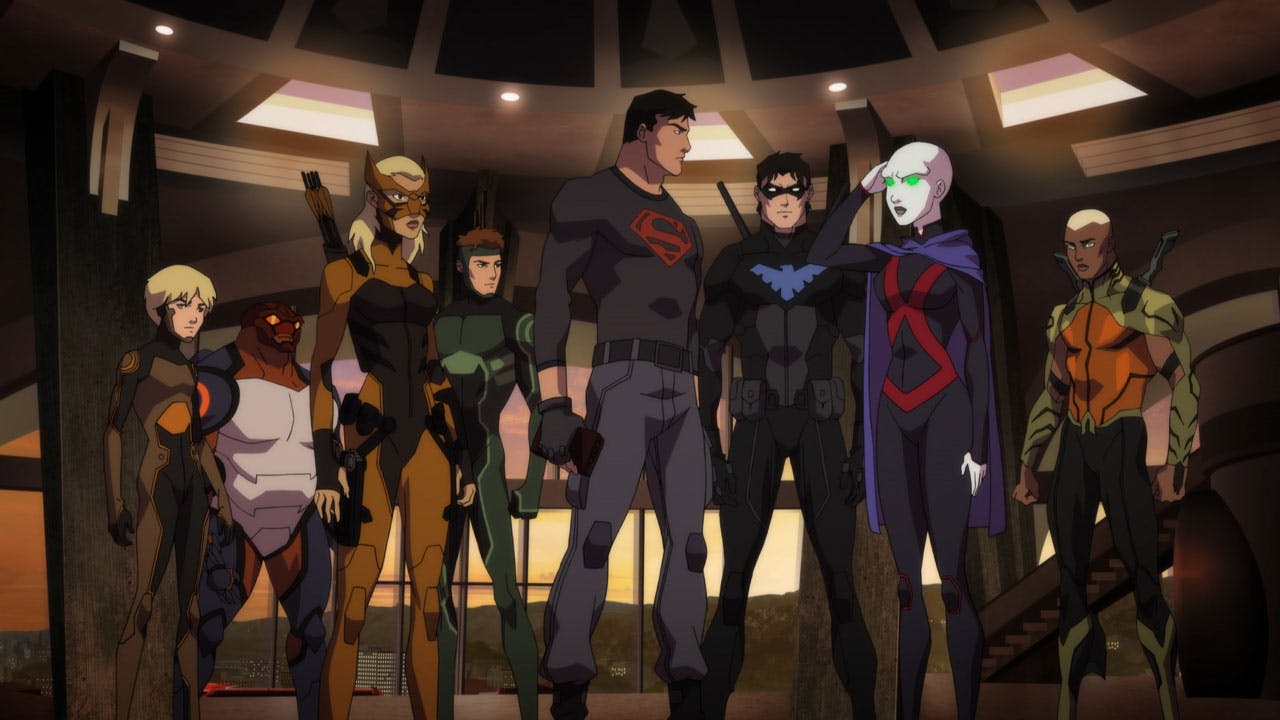 Where: WatchVerse
What: If you've been eagerly anticipating the next season of Young Justice, then this panel will give you a great taste. The cast of Young Justice will be performing an audio play from the script of a never-before-seen episode. That's right, we'll be getting a new Young Justice episode in audio form! Afterward, the cast and showrunners will answer fan questions about the next season. Are you whelmed yet? 
TONS OF FAN Q&A SESSIONS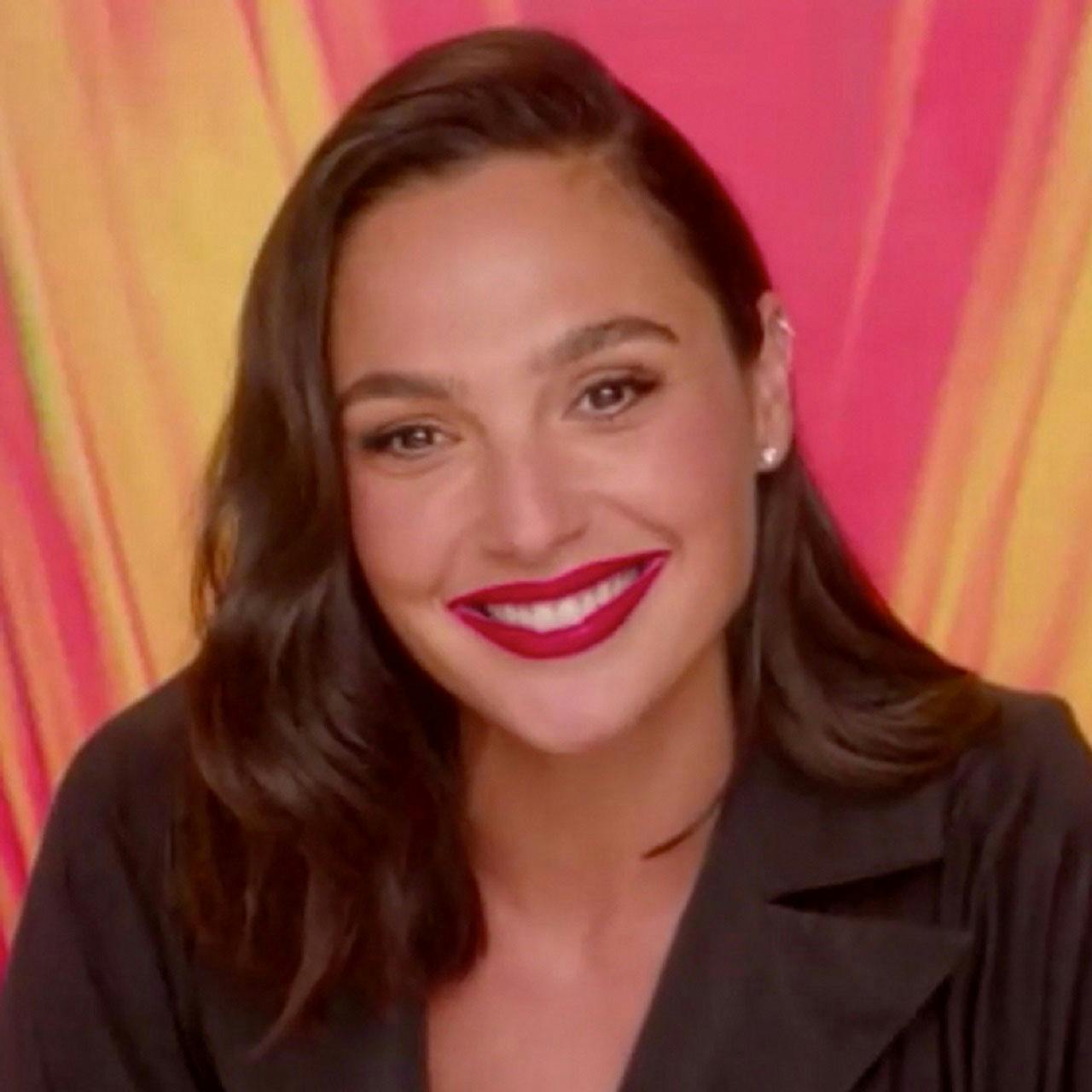 Where: YouVerse
What: Head on over to YouVerse to see special Q&A videos where superstars like Jim Lee, Gal Gadot, Brec Bassinger, and Grant Gustin will answer questions submitted by fans like you! Javicia Leslie, i.e. TV's new Batwoman, will answer questions for the first time since she received her groundbreaking role. FanDome would not be possible without you, the hardcore DC fan, and YouVerse is all about your questions, your fan art, and your time to shine!
HONORABLE MENTION: PARTY WITH KIDVERSE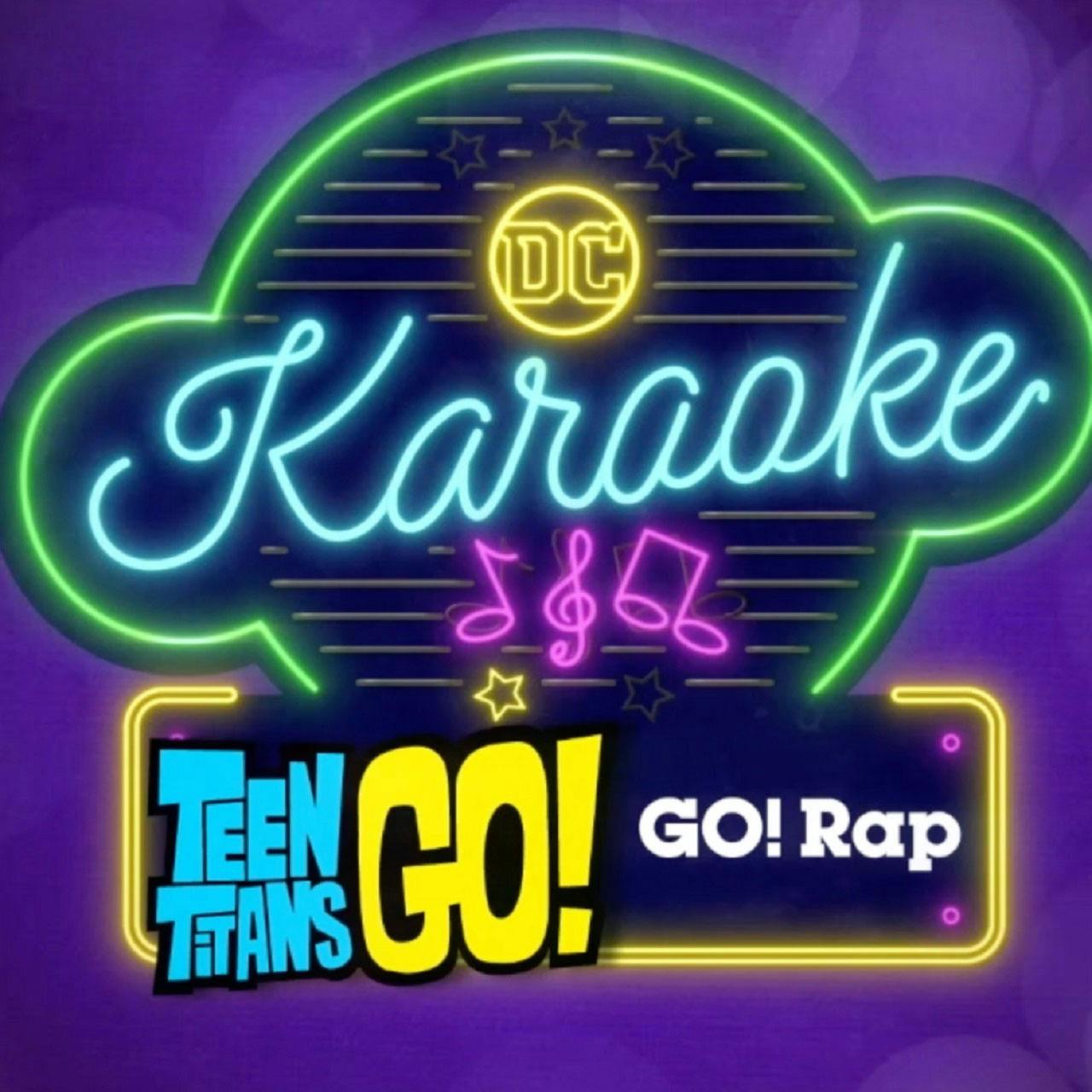 We're not going to lie -- some of the stuff happening in KidVerse makes us wish we were children again. Sure, being an adult means we can watch mature programming like Harley Quinn, but the children participating in KidVerse get to do karaoke, have stories read to them by Shazam! star Asher Angel, attend special fitness sessions with the Teen Titans, and make their own special creations. Of course there's no rule that adults can't check out these activities as well. And if you find yourself doing some Teen Titans Go! karaoke, well, we'll probably be singing our hearts out right alongside you. After all, this is DC FanDome, where we let our fan power shine.
Bonus! If you want to maximize your DC FanDome: Explore the Multiverse experience, we've created a Scavenger Hunt card for you to use as a roadmap. Check it out...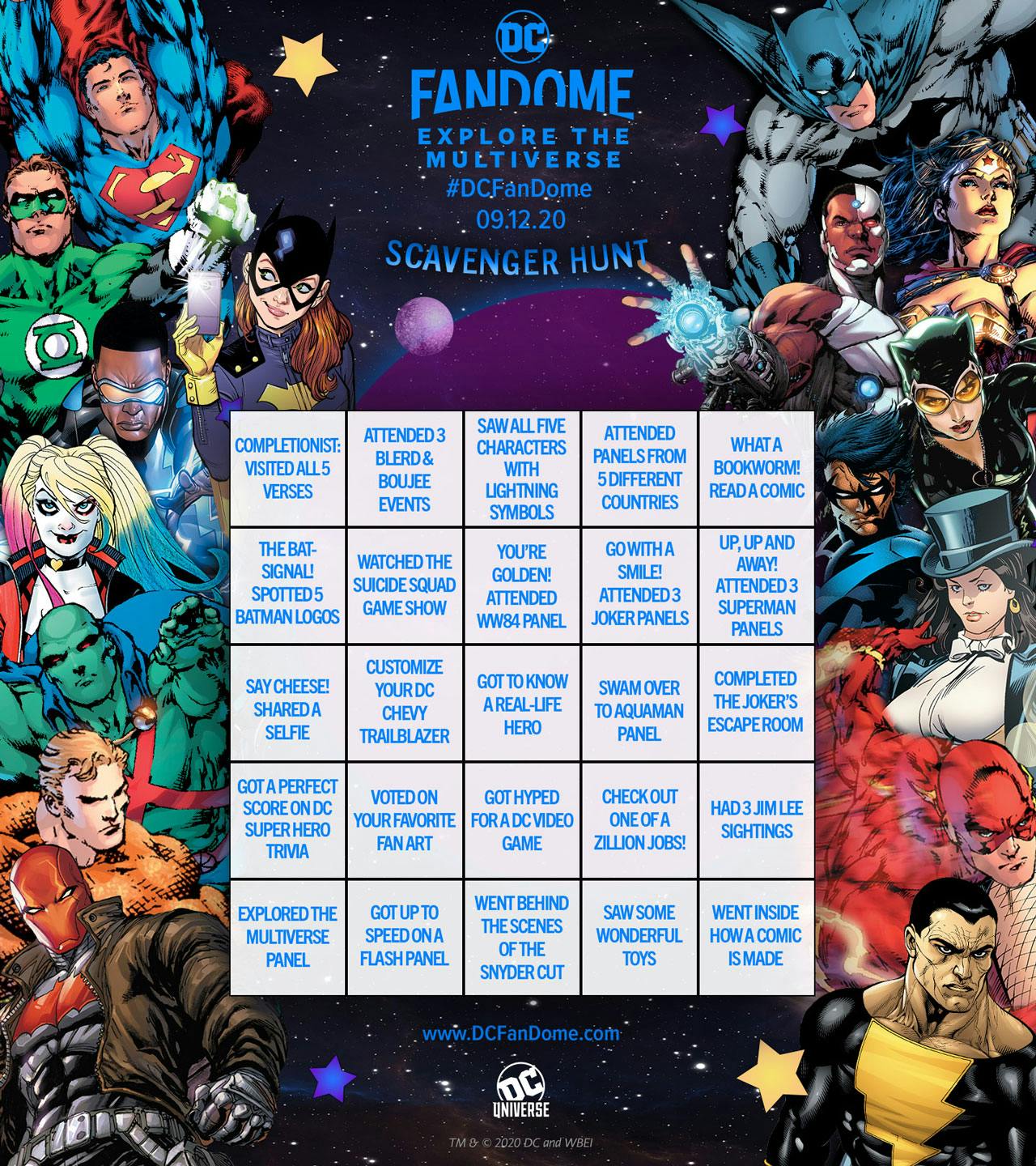 Which DC FanDome panel has you the most excited? Let us know in our Community!