If you've been watching DC Universe's Harley Quinn, you might be wondering why Commissioner Gordon is acting so frantic. Being the Commissioner of a dangerous city like Gotham is hard, especially when you have to manage large personalities like Batman. There's a lot that Jim Gordon has to deal with, and there's so much most folks don't know about his life. In an effort to better understand Gotham's most overworked cop, here are 6 things you didn't know about Jim Gordon.
HE'S BEEN AROUND SINCE THE BEGINNING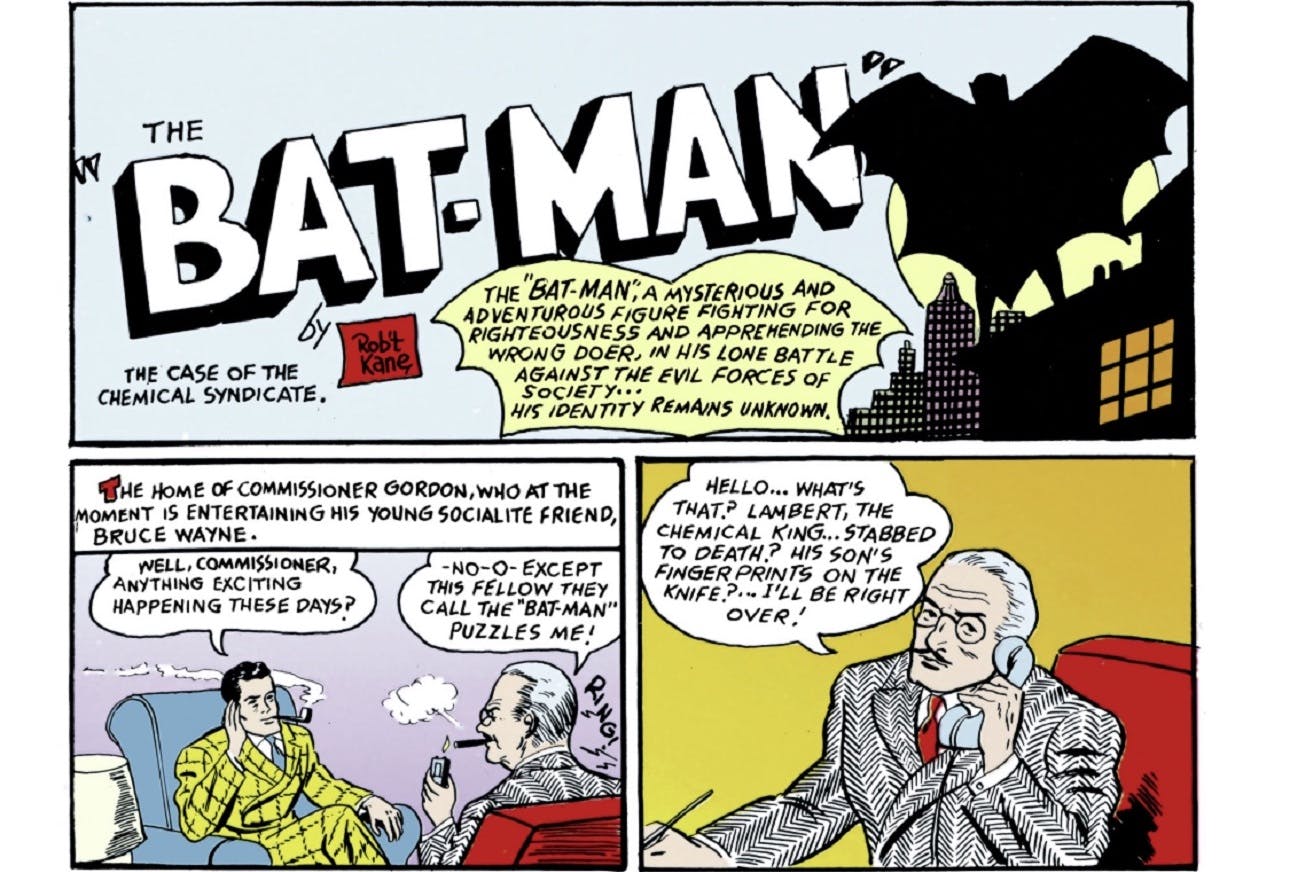 Jim Gordon has been a part of the Batman mythos from the beginning. In fact, he's featured in the first panel of the first story (1939's Detective Comics #27), and is the first person Bruce Wayne ever speaks to. He's also the first DC Comics character to say the word "Batman," which is a bit mind-blowing if you think about it. His home is the setting for the first scene, and his police work helps kick off the story, and sends Batman on the trail of a murder mystery. Other characters like Alfred, Robin, Joker, and Catwoman wouldn't appear for years, making Gordon's early role integral to the narrative. The legend began in 1939, and it couldn't have happened without Jim Gordon.
IT TOOK US 12 YEARS TO LEARN HIS FIRST NAME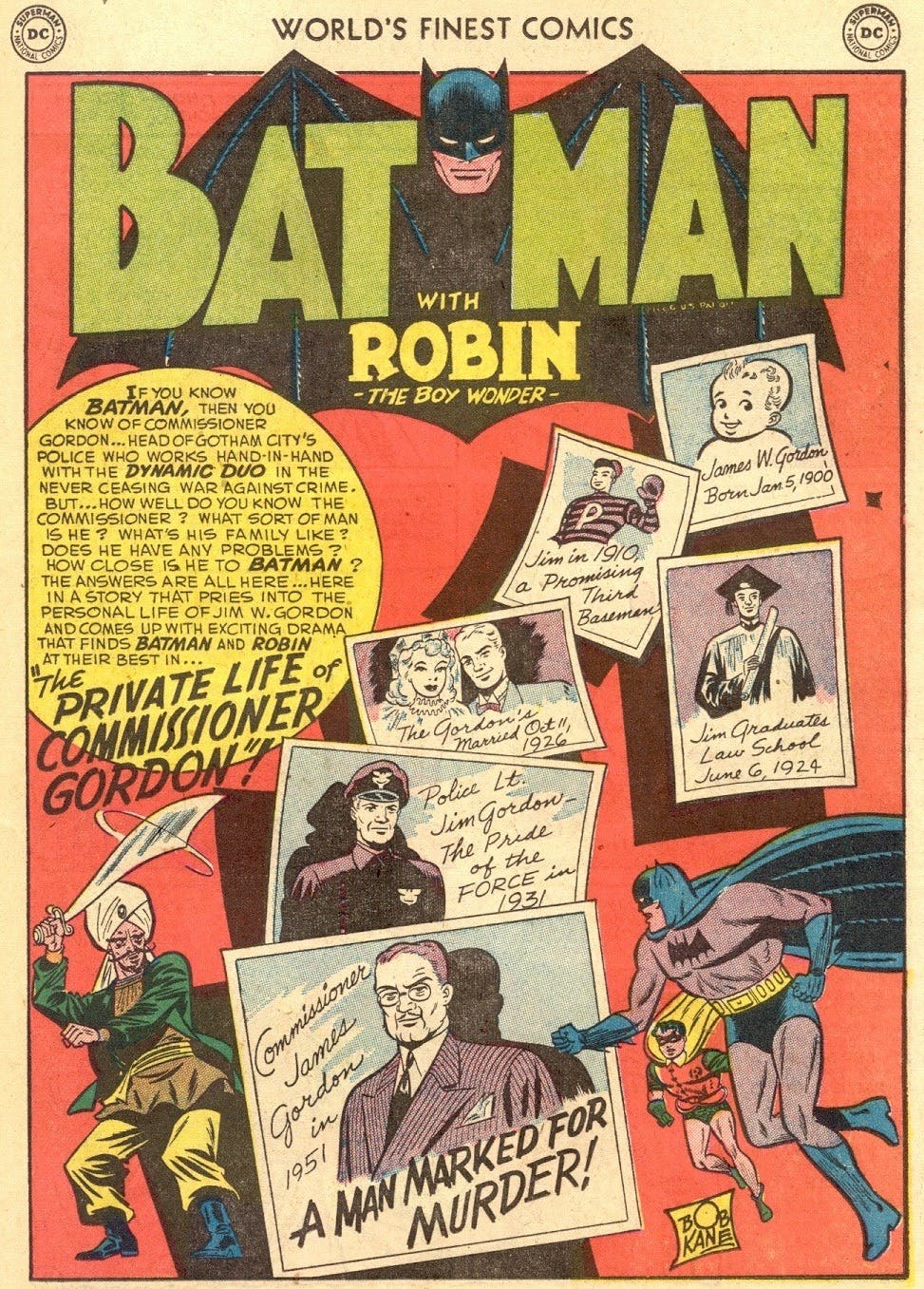 Although Gordon has been around since the beginning, we didn't learn his first name until World's Finest #53 – 12 years after he first appeared! It's hard to believe that an important character like Jim Gordon went so long without his first name being revealed, but that was the nature of Golden Age comic book storytelling. In fairness, Gordon had a lot of police work to discuss with Batman during those first 12 years, so there wasn't much time to say "By the way, my first name is Jim." World's Finest #53 also introduced Jim's wife Barbara, and she didn't get a first name until Detective Comics #500 which was published 30 years later!
HE ALMOST BECAME A CONGRESSMAN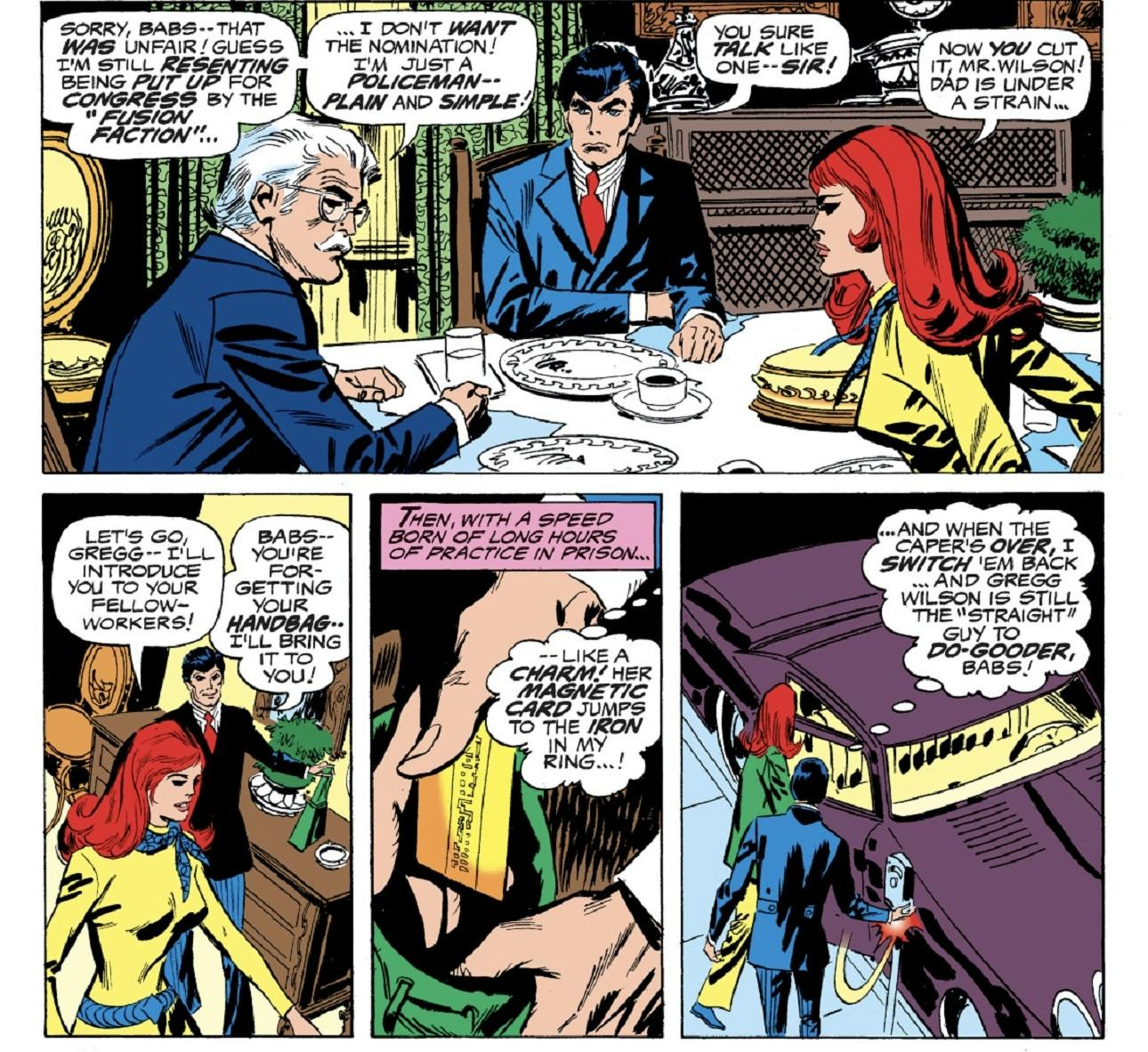 Jim Gordon is devoted to Gotham City, and has resisted the temptation to leave many times. Despite this, he almost moved from Gotham to Capitol Hill in Detective Comics #422. Gordon's stellar public service record made him a popular choice for Congress, and an aggressive political group pushed him to run. Jim was reluctant, but went along with the campaign until his daughter Barbara offered to run in his place. Barbara wound up winning the election and serving a full term in Congress before returning to Gotham. The Police Department may be where Jim belongs, but it's still fun to imagine how he would've fared as a member of the House of Representatives.
HE'S A GOOD COP, BUT A HORRIBLE BROTHER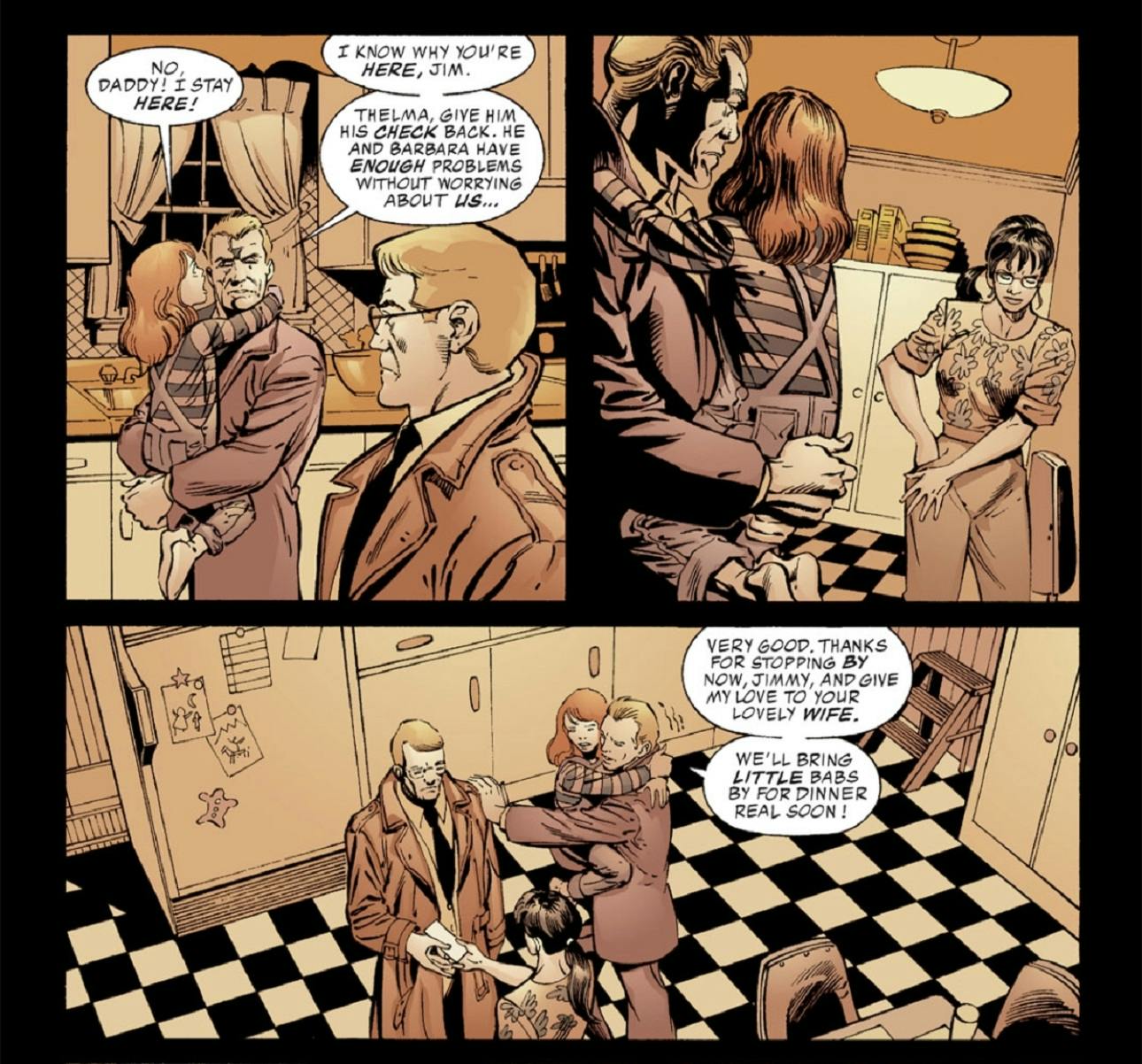 Did you know that Jim Gordon had a brother? We probably don't hear about him because Jim isn't too proud of how that relationship went down. Roger Gordon had married Thelma, a girl Jim had previously dated. Batman: Gotham Knights #6 revealed that Jim and Thelma's relationship continued after the wedding, and that Jim is most likely the father of her child. Roger and Thelma eventually died in an accident, leaving the question of paternity unresolved. It goes without saying, but sleeping with your brother's wife is a big no-no, and it's probably not Jimbo's proudest moment.
HE'S BEEN A COSTUMED HERO MULTIPLE TIMES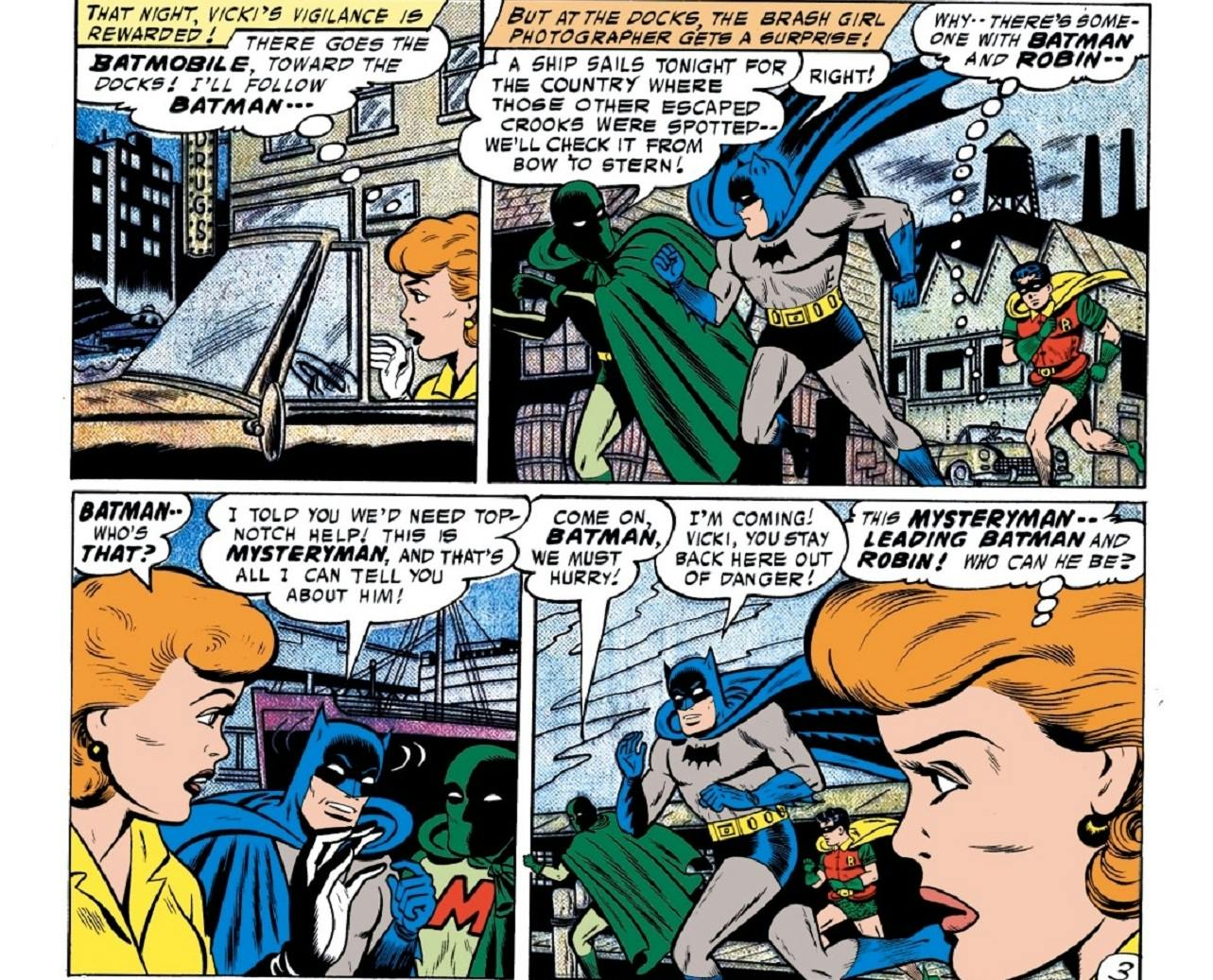 Readers might be use to seeing Gordon sitting behind a desk, but he's seen his fair share of action. There have been multiple stories where Gordon has left the office and donned a costume identity of his own. In Detective Comics #245 (reprinted in Batman Family #2) Gordon fought crime alongside Batman and Robin under the name Mysteryman, which he probably spent two seconds coming up with. In World's Finest #159 Gordon and Perry White were horsing around in Superman's Fortress of Solitude (as if they had nothing better to do) and accidentally ingested gas that turned them into criminals. Gordon began a life of crime as the costumed Anti-Batman until he was cured. In Detective Comics #225 Gordon got to be Batman for one night, and fought criminals side by side with Robin. He must've had a great time doing it, because he decided to do it again in 2015's Batman #41, this time with a cool suit of armor. He had some exciting adventures before returning to his desk job in 2016's Batman #50. How many people can say they got to be Batman twice?
HE HAS A FORGOTTEN THIRD CHILD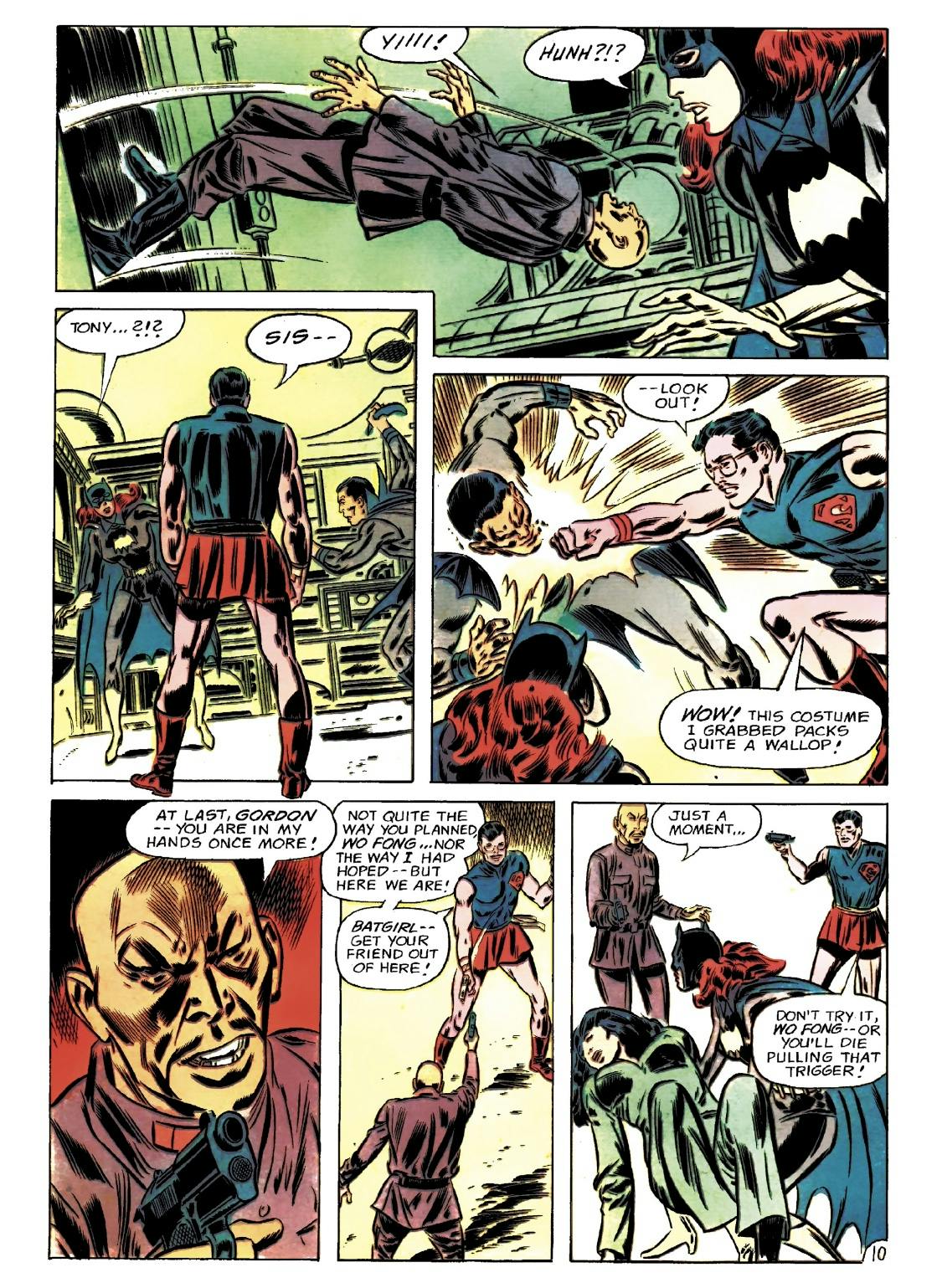 Do you remember Chuck Cunningham, the forgotten older brother on Happy Days? The Gordon family has their own version of Chuck and his name is Tony. Most fans know about Barbara (who fights crime as Batgirl) and James Jr (who is a serial killer), but their big brother hasn't been mentioned in decades, despite being the firstborn child in the Gordon household. You can't accuse Tony of being boring, because he had a double life as a secret agent. The above image is from Detective Comics #482, where Tony fought foreign agents while wearing a Superman kilt (it's complicated) which gave him extra strength and showed off his legs. A building collapsed on Tony and nobody ever mentioned him again. Were they embarrassed about the kilt?
HONORABLE MENTION: HE HAS HIS OWN ALFRED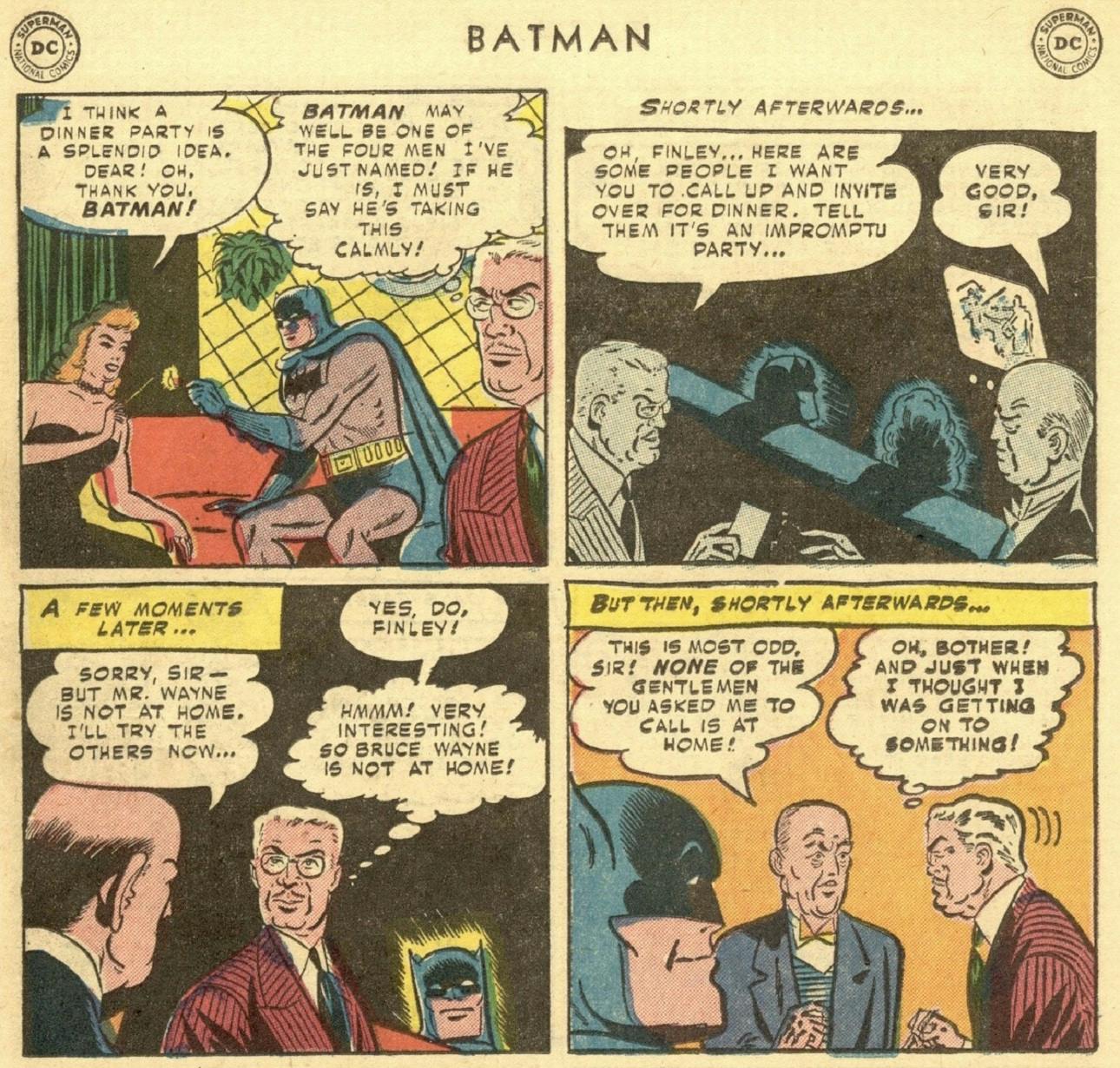 Bruce Wayne has Alfred Pennyworth and Gordon has Finley! That's right, Gotham's Commissioner has his own gentlemen's gentleman. Finley made his first and only appearance when the Caped Crusader was a guest at the Gordon residence in 1952's Batman #71. This raises so many questions. Do Alfred and Finley have butler lunches together and gossip? Is Finley the person who was sleeping with Gordon's wife in a recent episode of Harley Quinn? Is that why we haven't seen him in a while? Can Gordon even afford a butler?
We hope you've enjoyed this look at Gotham's top cop. The next time you see him act strung out on DC Universe's Harley Quinn, cut him some slack. It's hard to keep it all together when you have a son who wears embarrassing kilts, a brother who is mad at you, and a butler you can't afford who is probably sleeping with your wife. At least he has a friend like Batman.
Is Jim Gordon morally corrupt or morally upstanding? Let us know in our Community!