The world of 'Young Justice: Outsiders' is in shambles! Dr. Jace's betrayal of the team, including her phony relationship with Black Lightning, has been revealed, as has Batman's secret machinations to manipulate the Outsiders. To make matters worse, Halo has been kidnapped by Granny Goodness and/or Gretchen Goode! And it's Granny who takes center stage in the first of 6 exclusives images from episode 23, "Terminus." Joining her in the line-up are two fearsome Apokolips baddies. Next we've got Aquaman, Artemis, and Geo-Force looking ready to throw down. Finally, we've got what seems to be a bro-session between Static and Black Lightning. Hey, Jefferson's been through a lot lately, so it's a good thing he's got a friend he can turn to! Check them all out below...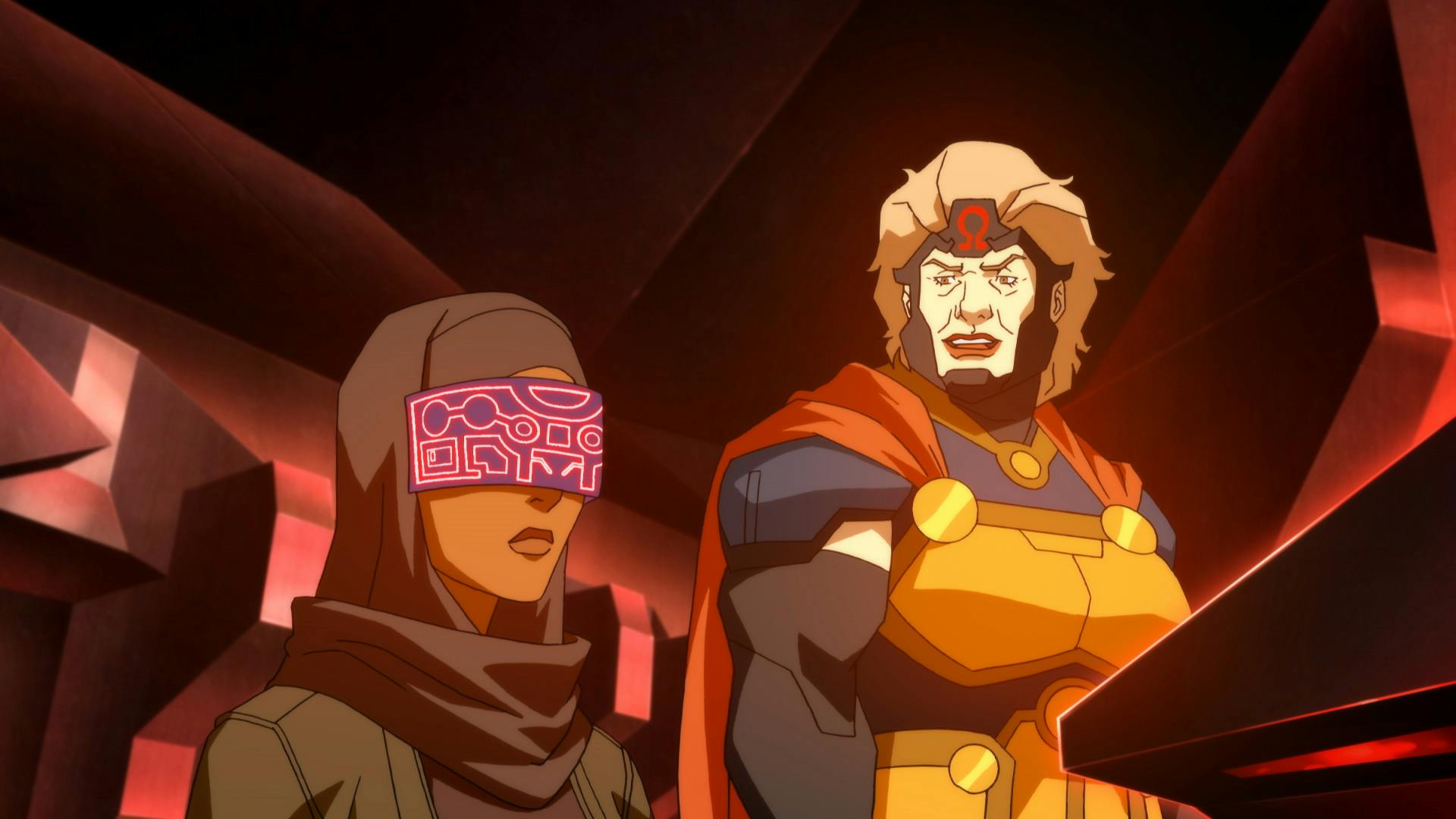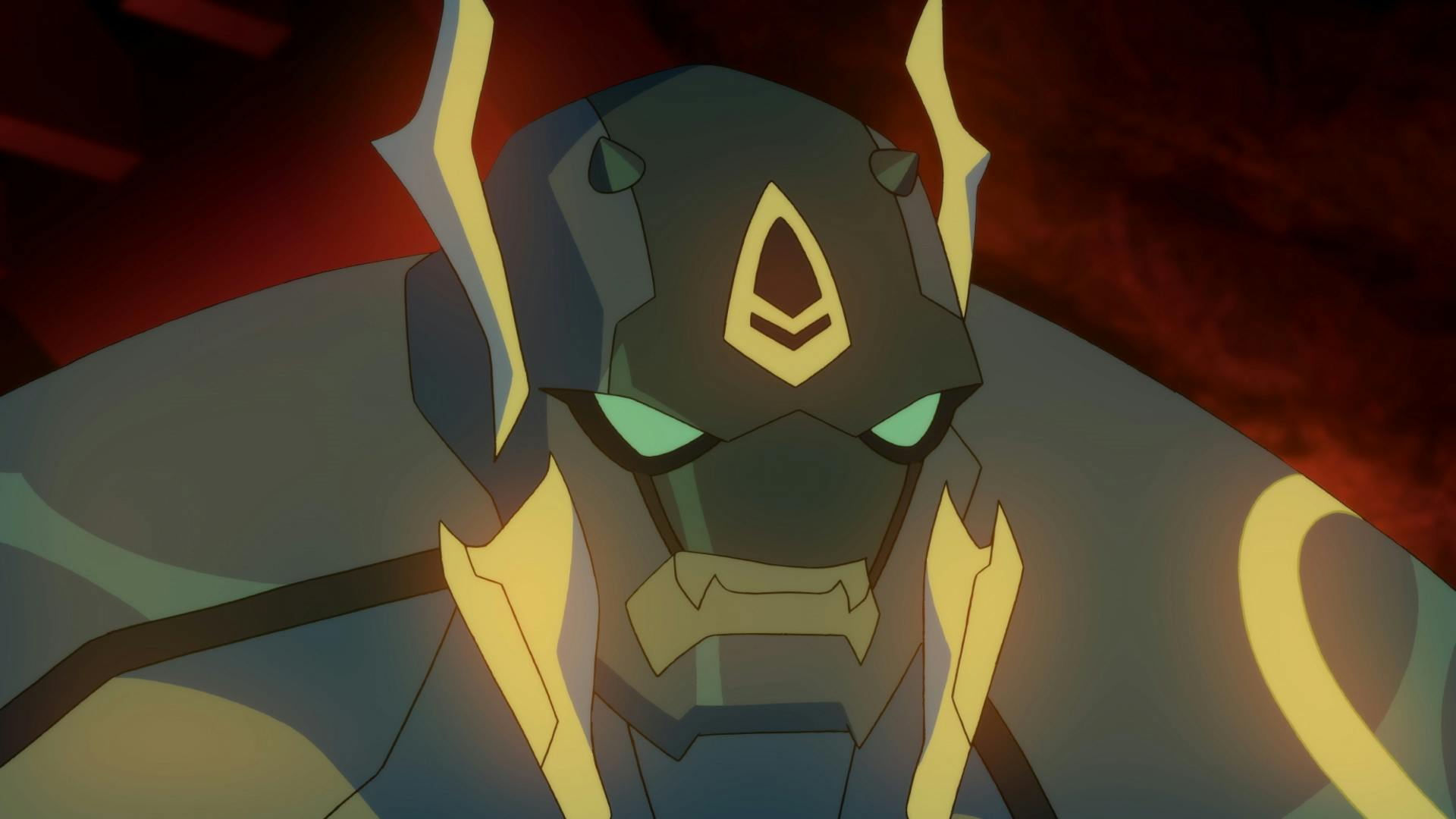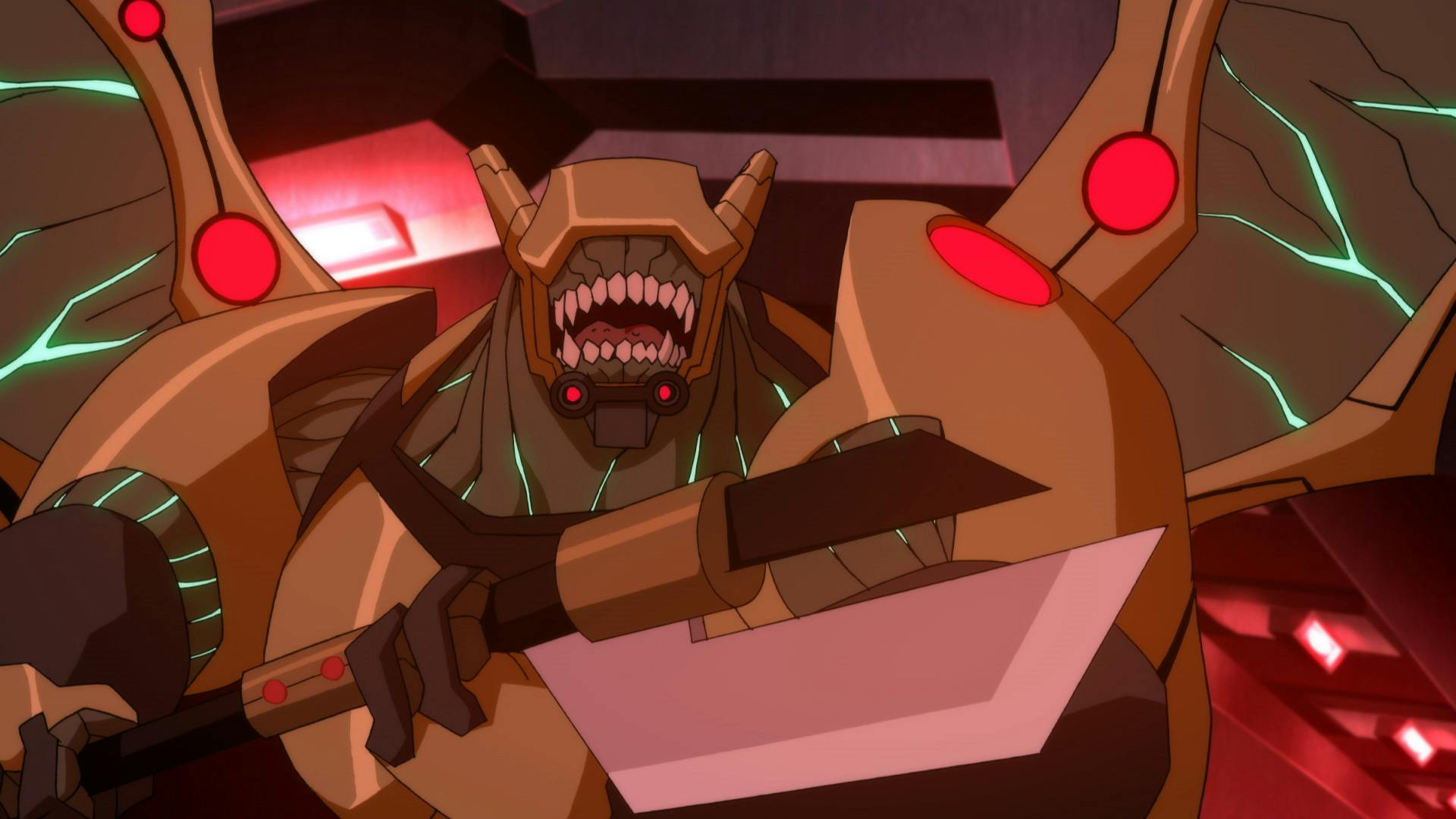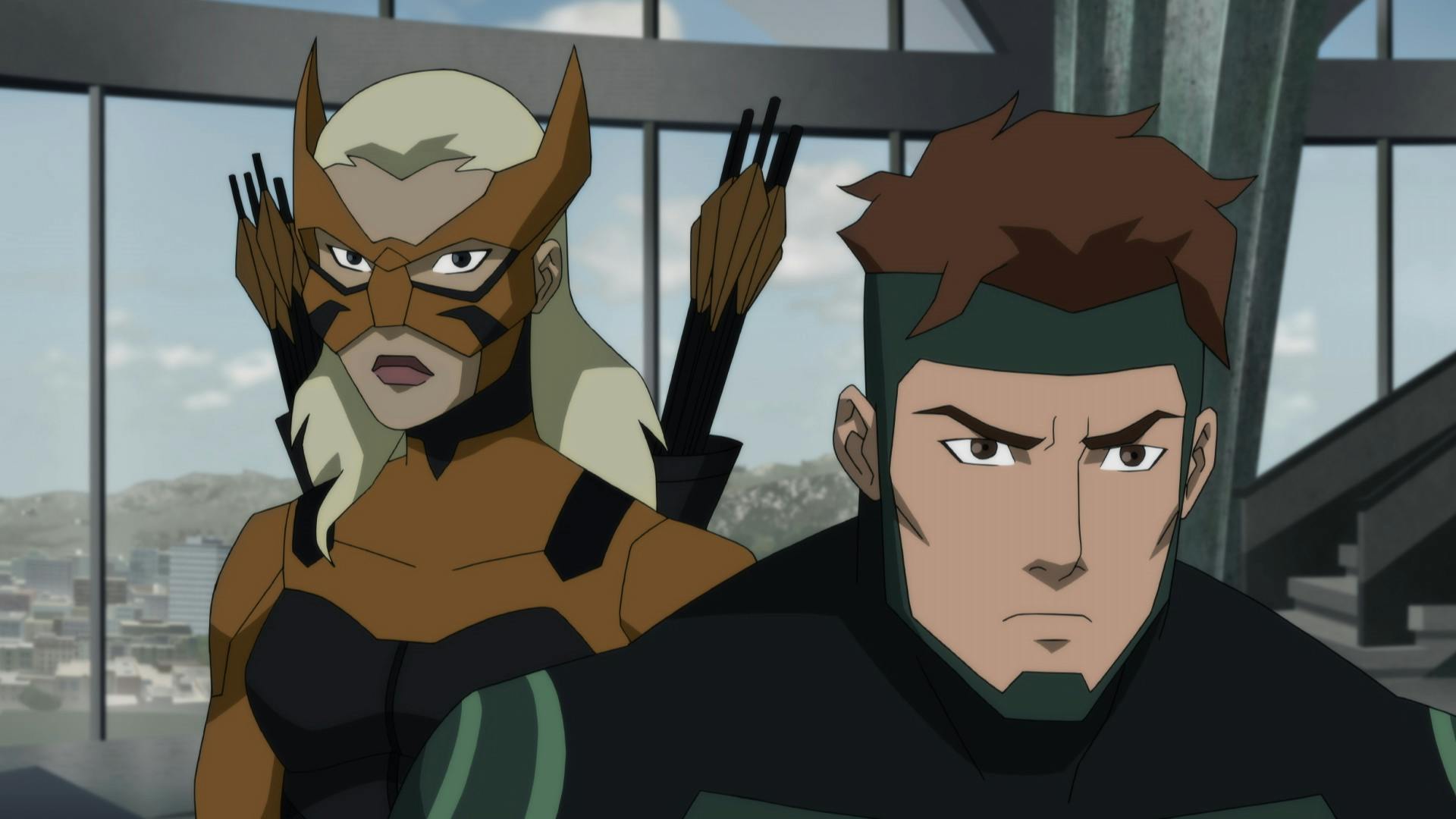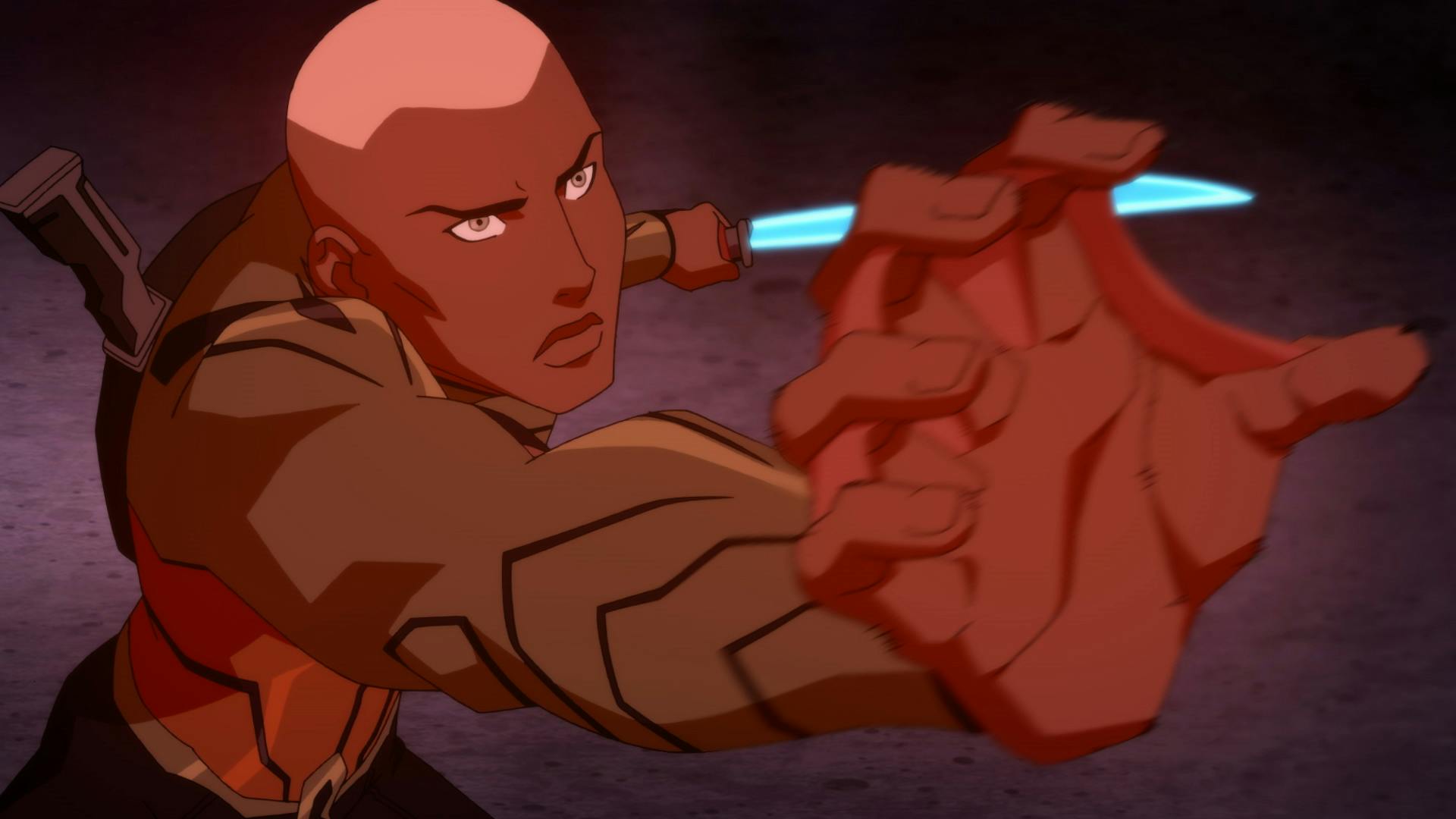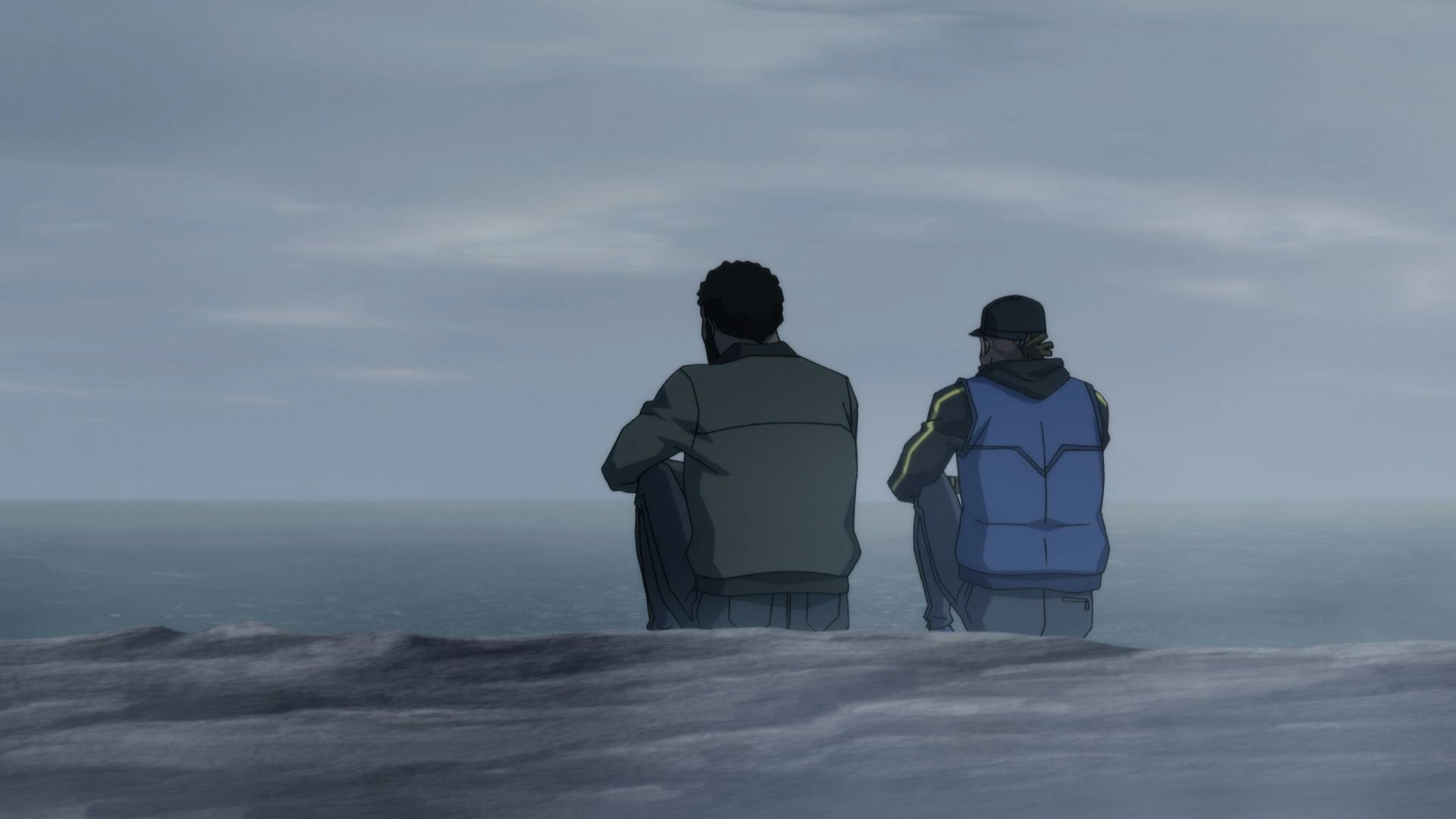 Here's the official synopsis for episode 23: "The hunt for Halo is on. Pray the team doesn't find her."  
Yikes! Be sure to tune in Tuesday, August 20th when "Antisocial Pathologies" hits DC Universe to see what happens!