You might have caught the newest trailer for 'Birds of Prey,' and seen Harley Quinn spread her special brand of manic madness all over the screen. But before she became the slapstick, lovesick madnik we all know and love as Harley Quinn, she was Harleen Quinzel: a doctor of psychiatry filled to the brim with her faith in the most broken and twisted people to find a way through their darkest places. But just because Harley's in the driver's seat these days doesn't mean Harleen is gone for good. After all, shouldn't we have the same faith in her own path to sanity that she sees in even the worst of those around her? Here are 5 times Harleen came out to play to remind us that the doctor is still in.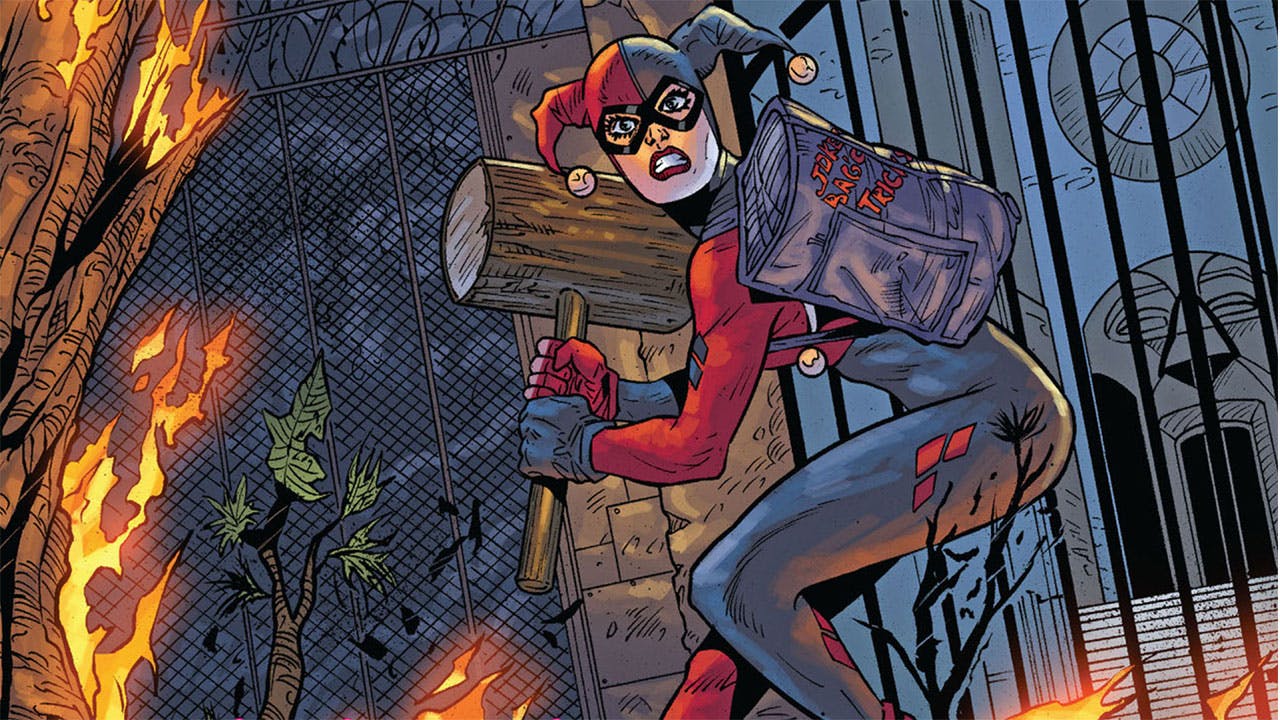 An argument can be made that the entire persona of Harley Quinn is just an extreme manifestation of Harley's desire to resolve The Joker, the toughest case she's ever taken on. Throughout the run of 'Gotham City Sirens,' Harley uses a good deal of her training to mediate her roommates Catwoman and Poison Ivy at least to the point where they're not actively trying to kill each other. But when the time comes for Harley to return to Joker's side, she uses every professional trick she has to get past security and into his arms- still unsure all the while whether she's going to kill him or kiss him. It's an incident which raises an unsettling question: is Doctor Quinzel truly still present in Harley's mind, or is her experience just a tool Harley Quinn to utilize at her whim?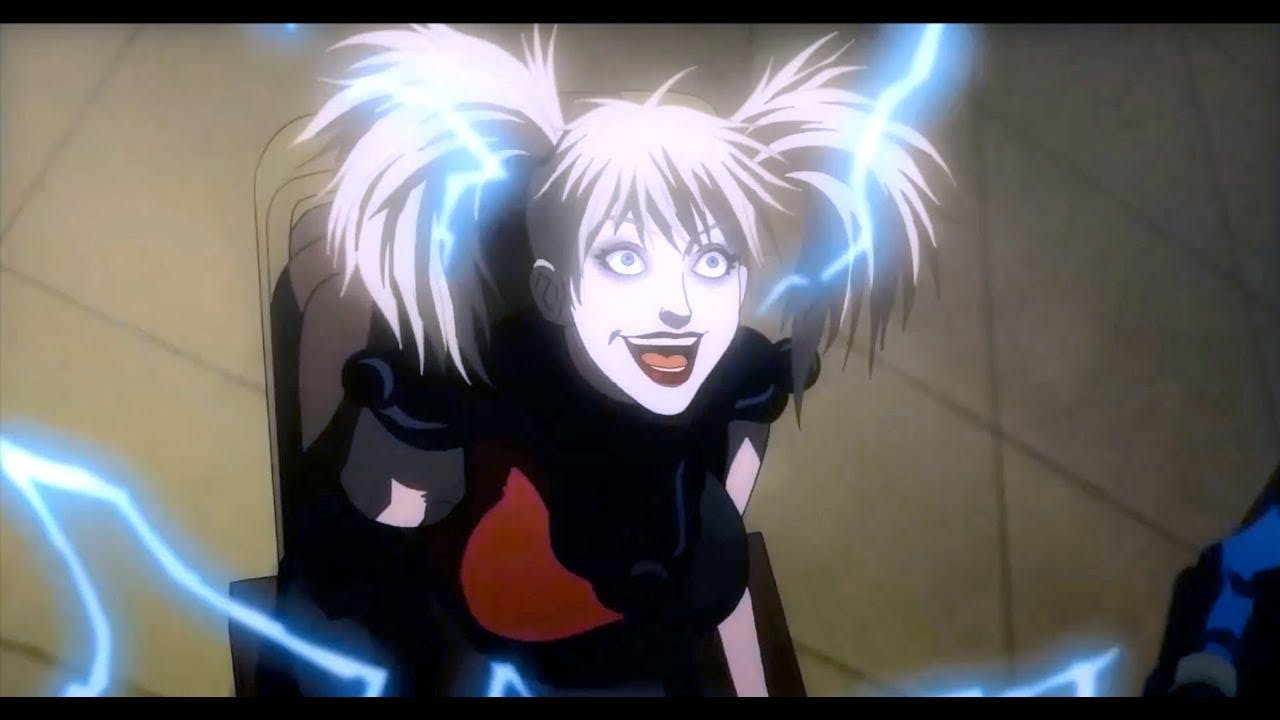 Set in the universe of Rocksteady's "Batman: Arkham" video games, 'Batman: Assault on Arkham' is one of the essential Suicide Squad stories in any medium. One thing it gets extremely right in particular is the multifaceted mess that is Harley Quinn. Raunchy, violent, and hopelessly fixated on her Puddin', Harley also demonstrates an acute sense of comic timing — along with a reminder that she's far more astute than she seems. In one withering comment, for instance, Harley completely dismantles perennial Squad mainstay Captain Boomerang: "Anyone who throws boomerangs," she observes, "has some real problems letting go." Never let somebody get on your bad side if she has the tools to get inside your head.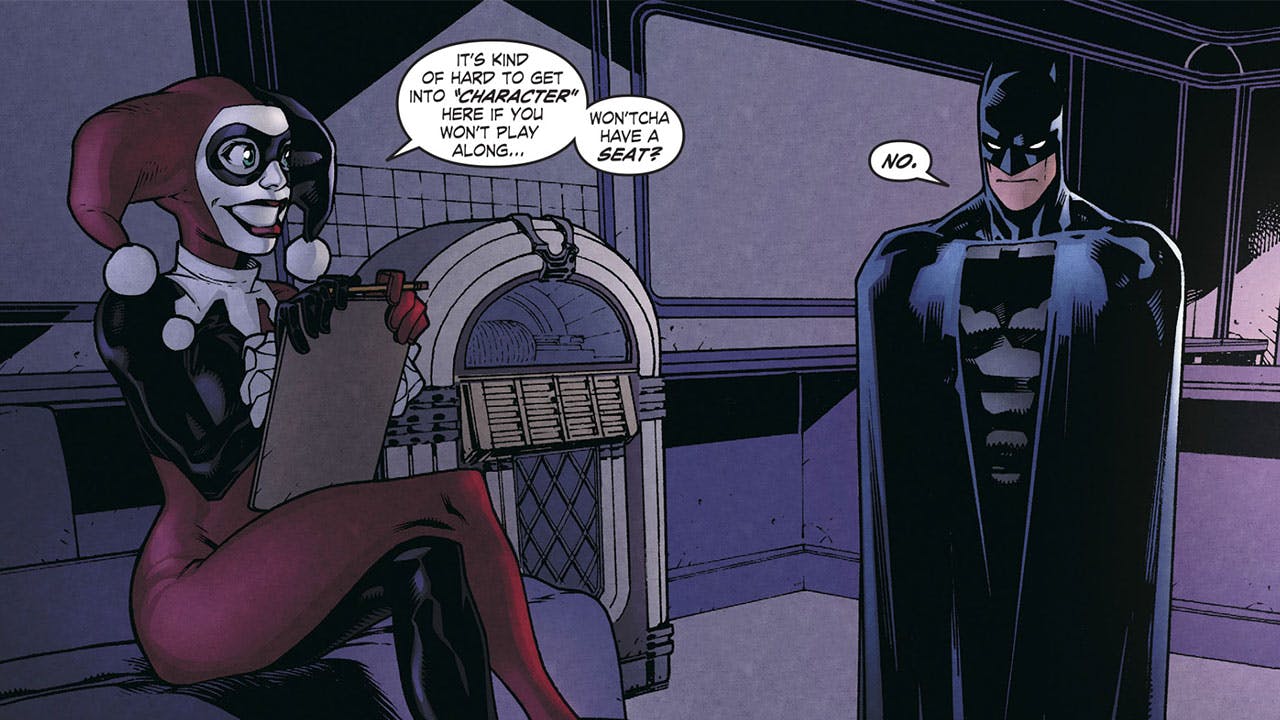 This delightful, often overlooked story by Jim Zubkavich finds Batman and Harley in a "Harlequinade" style arrangement, where she may be the only one capable of bringing The Joker in before disaster strikes. Harley agrees to help, on one condition: that Batman submit to a psychiatric evaluation of his own. With no other choice, Batman plays along. And the discoveries and suppositions she makes in the process are as astounding as they are delightful. Though we're afraid that Batman's deep seated issues may be beyond even Dr. Quinzel's abilities.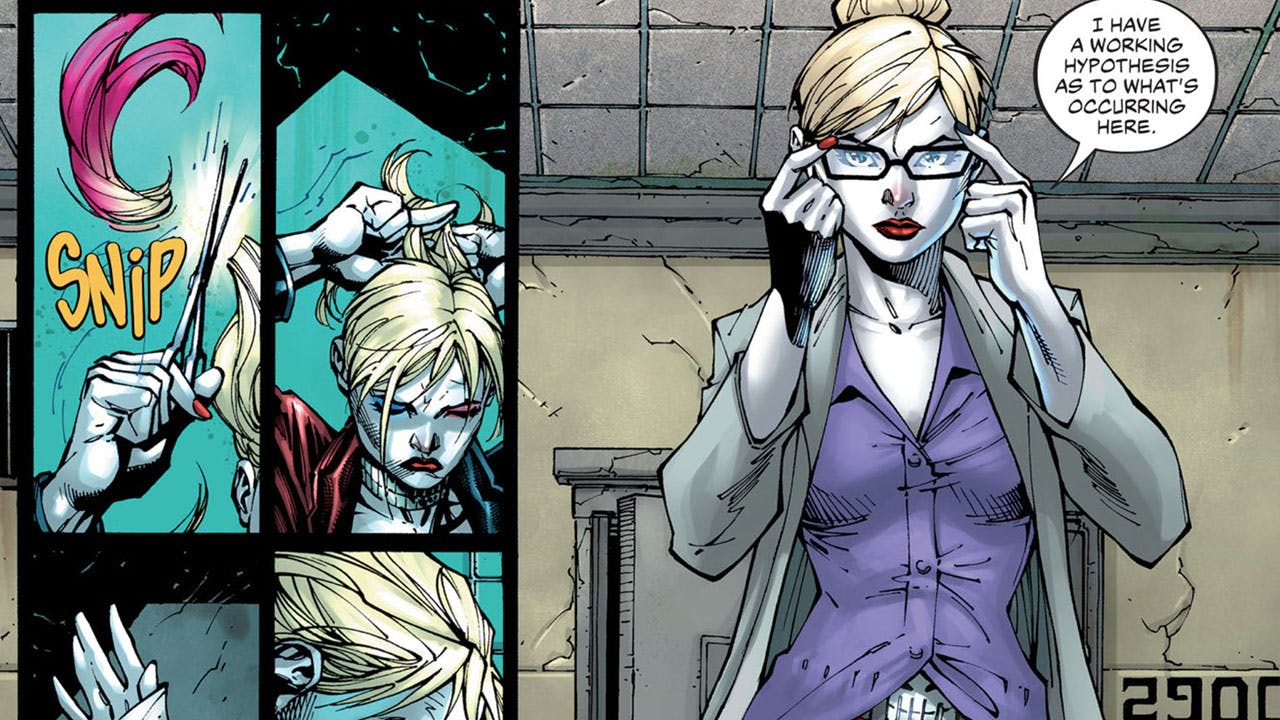 Early in Rob Williams' "Rebirth" run of 'Suicide Squad,' the Squad recovered a mysterious artifact on Waller's orders known to the team as "The Black Vault." Whatever valuables might lay waiting within, The Vault came with its own unique defenses: a psychotropic firewall which triggered violent madness in anyone who approached it, making them abandon their goal to plumb the Vault's depths in favor of a powerful blood lust. When the entirety of Belle Reve succumbs to this madness, only Harley remains in control of her faculties — the vault, in its own way, counteracts her own madness like a psychosomatic double negative. It was far from a perfect transition, with Harley acting in a manner more like her best imitation of what sane people sound like. But it was one which demonstrated that under the right circumstances, Harley can gain control of herself and gets things done even as the world around her falls to pieces.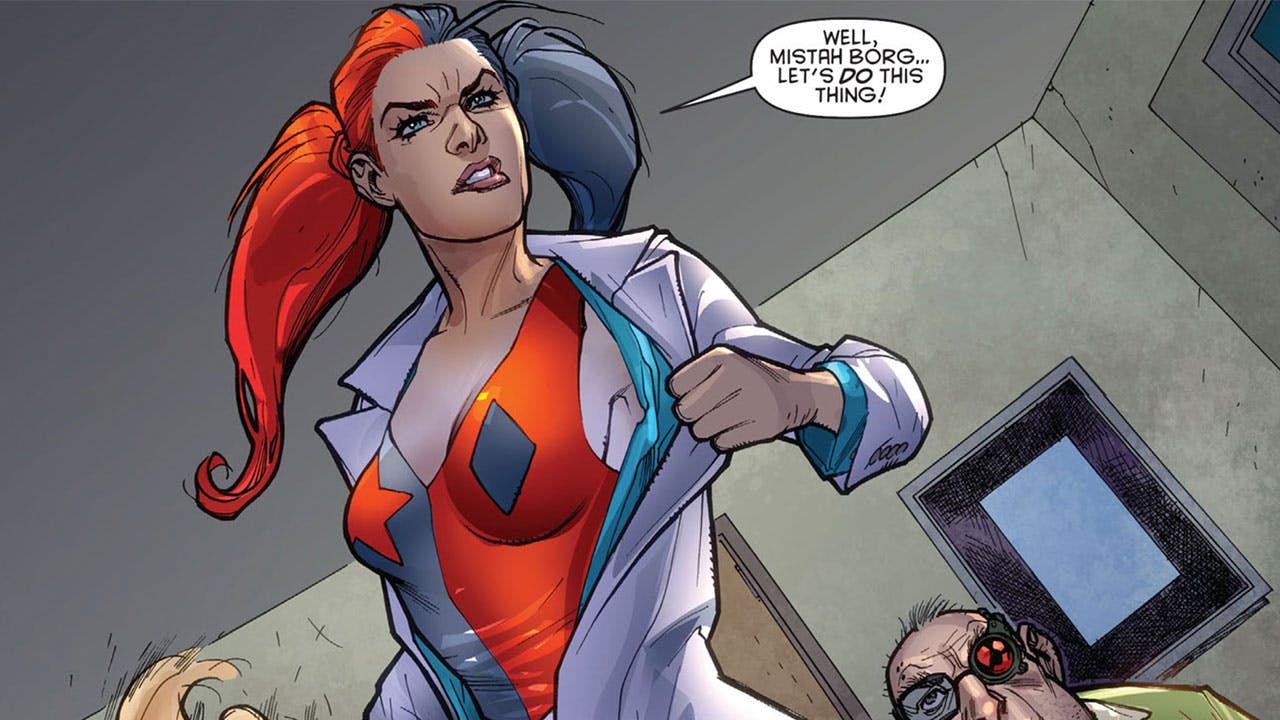 One thing you can never accuse Harley of is being lazy. Embracing the spirit of our modern gig economy, Harley celebrated her emancipation from Gotham in her own New 52 series by taking on three different jobs: the landlord to a tenement of circus sideshow performers, hot up and coming roller derby queen, and most significantly, a return to her first love of social work. At the Free Spirit Assisted Living Home, Harley joined the staff of the Free Spirit Assisted Living Home to help those without the ability to help themselves, both in their basic bodily functions and with the mental stimulation required to feel sharper and younger. But Harley always has to take on a special project: in this case, that lucky target of Harley's attention was former Super Hero and secret agent Sy Borgman. Fortunately, their friendship and mutual understanding went in a much healthier direction than Mister J, and Sy has since become one of Harley's staunchest allies — even making the transition to her supporting cast in DC Universe's upcoming 'Harley Quinn' animated series.
What are some of your favorite Harley Quinn stories? Talk about it in our Community!