Are you ready for Harley Quinn? DC Universe's newest original series is now available to watch, and this adult animated comedy is guaranteed to blow you away. For years we've known Harley as the Joker's girlfriend, and now the Lady of Lunacy is ready to forge her own identity and take the underworld by storm. Why should you watch her new show? Here are five good reasons...
MARY TYLER MOORE WITH A MALLET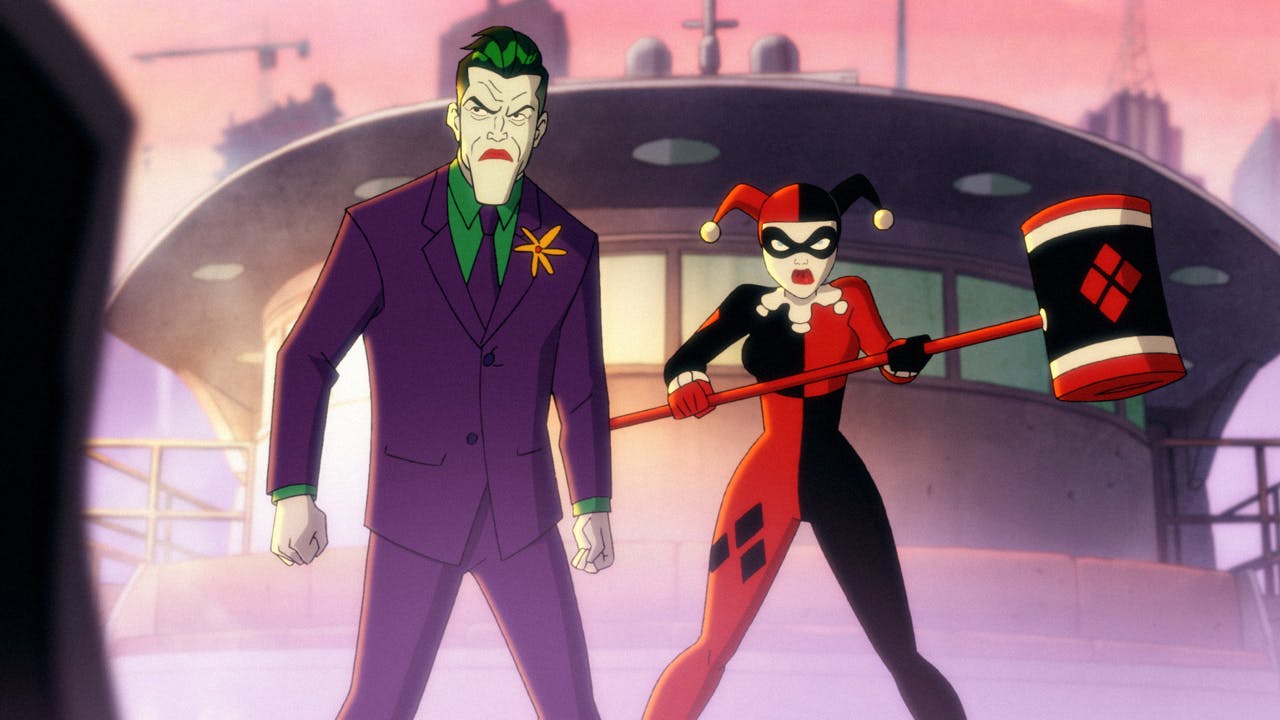 How many sitcoms have you seen about a single woman trying to make it in the big city? Harley Quinn is like that, but with more superheroes and LOTS more violence. The show finds Harley trying to make it after terminating her abusive relationship with the Joker. If you had a chance to visit our DC Universe HQ Lounge at last month's New York Comic-Con, you might have heard showrunner Patrick Shumacker compare Harley to rerun darling Mary Tyler Moore. "We've kind of banged this drum that she's Mary Tyler Moore as a killer," he said. Harley's ultimate goal is to gain membership in the Legion of Doom, and smash anyone who tries to get in her way. 
THE CAST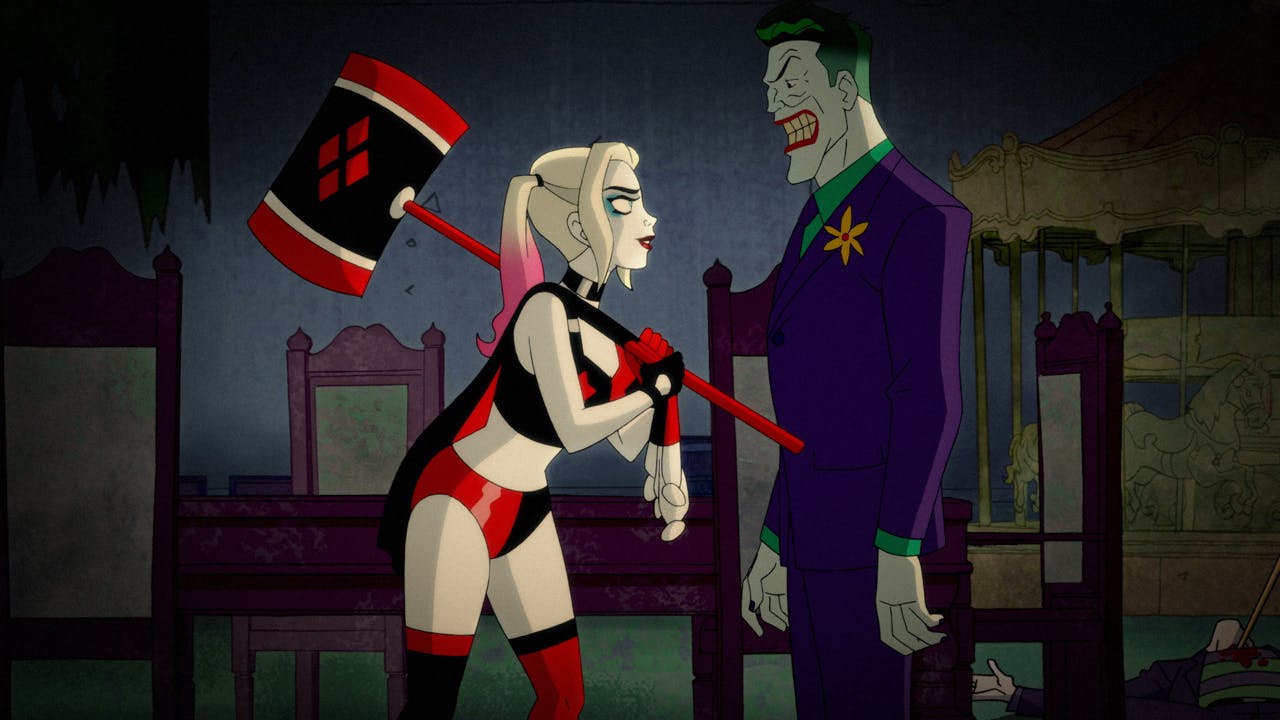 If you're still on the fence about the series, just take a look at its voice talent. Did you enjoy Alan Tudyk's performance as the villainous Mr. Nobody in Doom Patrol earlier this year? If so, then your sides will hurt when you hear him voicing the Joker. Diedrich Bader voices the Dark Knight, reprising his iconic role from the Batman: The Brave and the Bold animated series. If that doesn't peak your curiosity, the series also features the talents of Jason Alexander, Tony Hale, Wanda Sykes, Lake Bell, Jim Rash, and many more comedy stars. As for the Lady of Lunacy herself, Big Bang Theory star Kaley Cuoco voices Harley, and if you've seen the trailers then you already know she absolutely crushes it.  
THE TONE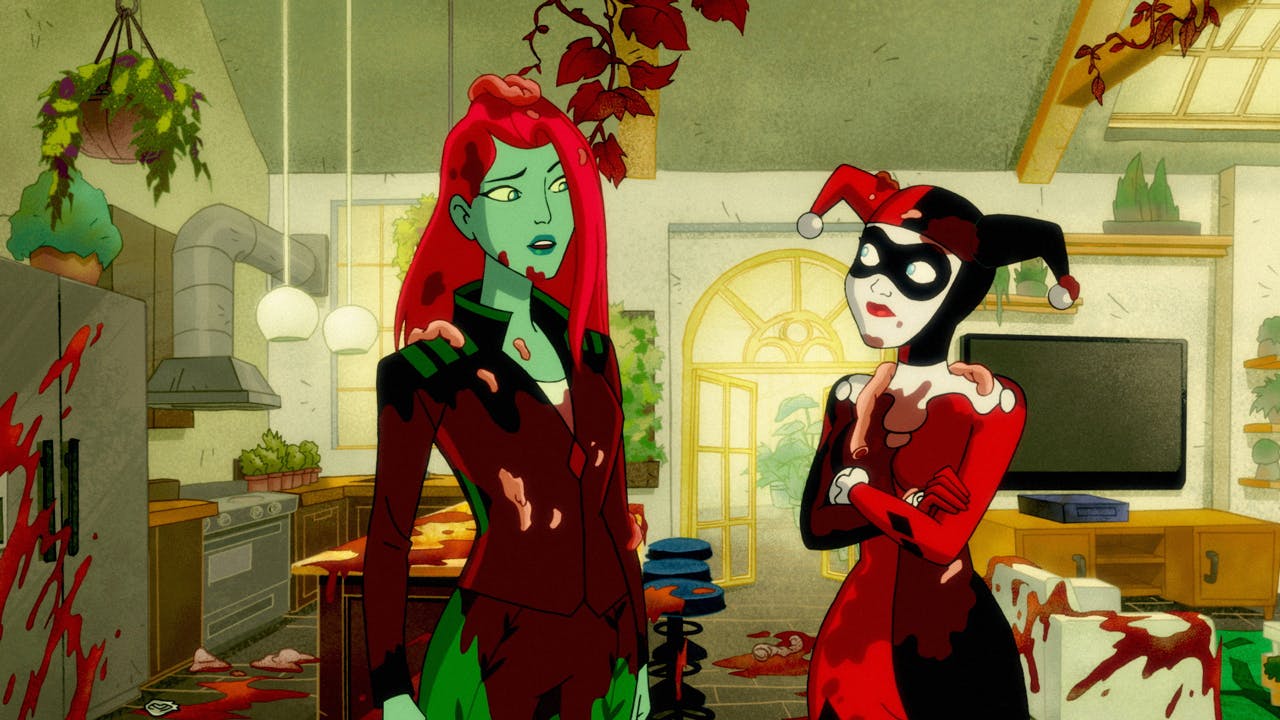 Don't expect a serious drama that will have you debating thematic metaphors in a college lecture hall, because Harley Quinn is raunchy, humorous, and extremely violent. We don't want to give away any heavy spoilers, but we can tell you that, in the first few minutes of the pilot, bones are broken, many people are murdered, and Joker makes a reference to someone tasting piss -- and that's only the first scene. But hey, Harley Quinn has always been a bit looney, so why shouldn't her first solo show be? 
STAYING TRUE TO THE CHARACTER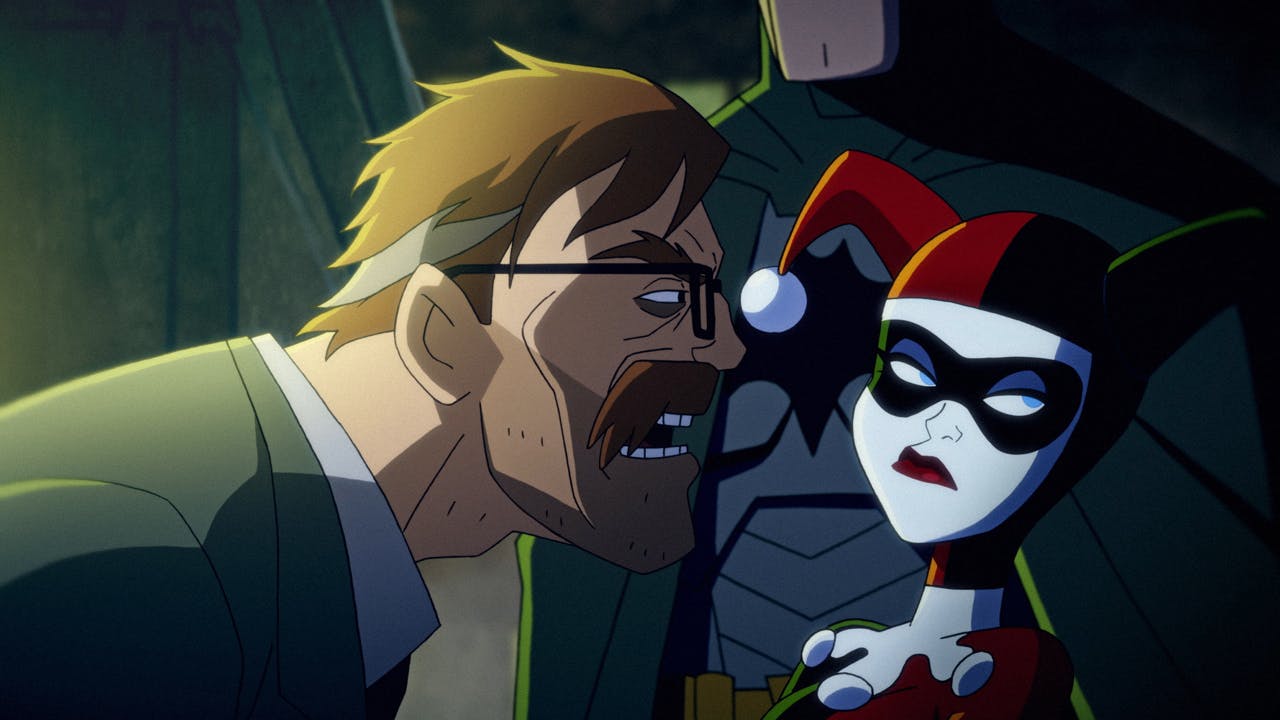 If you're concerned this latest interpretation of Harley Quinn isn't stay true to the character's roots, fret not. Although the series will break new ground, Harley's core characterization stays true to her original incarnation in Batman: The Animated Series. The showrunners even reached out to Harley Quinn co-creator Bruce Timm. "We met with Bruce Timm in the very early days of this, he's still very active at Warner Brothers Animation. Obviously we wanted to get his stamp of approval, and he was involved in the early design process," Schumaker said during our DCUHQ panel. Amanda Conner, known for her fan-favorite run on Harley Quinn, was also involved in the genesis of the series. "I did do some of the character designs. I'm going to give those guys credit -- they really wanted to stay true to the Harley book." 
THE DEEP CUTS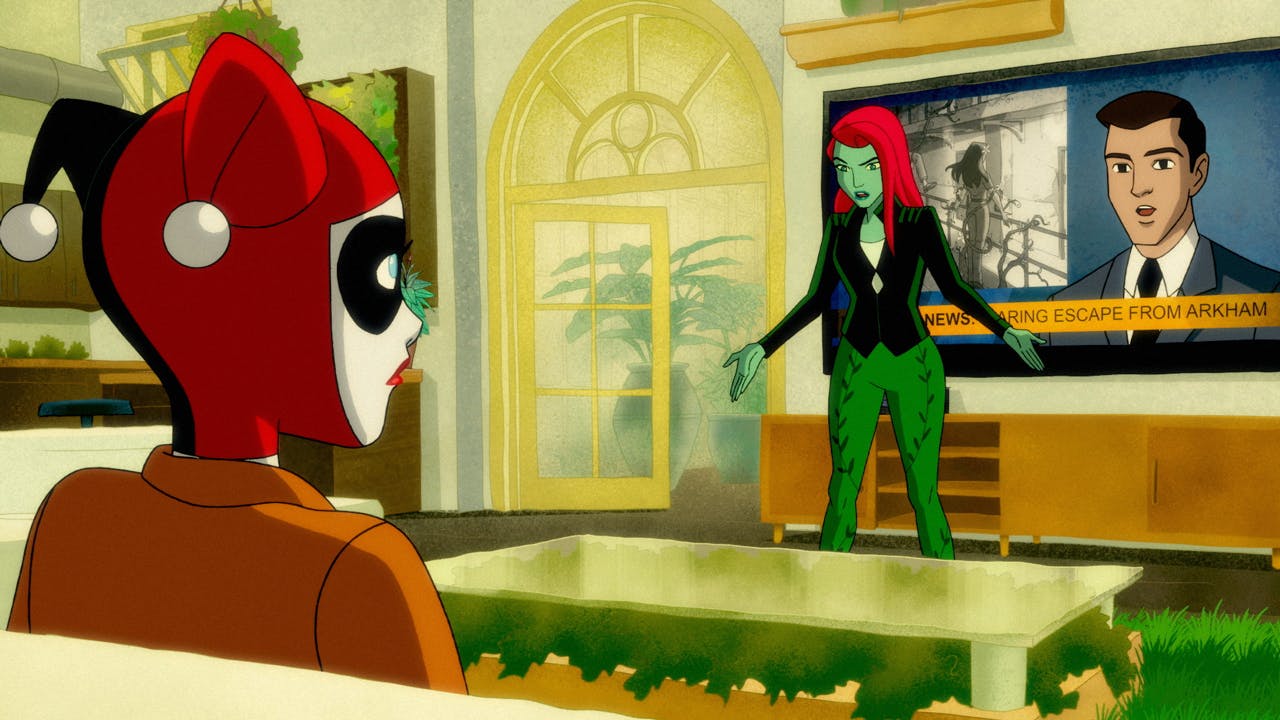 If you're a hardcore DC Comics fan, you'll be delighted by some of the faces that show up in the series. "There's a lot of bad guys people haven't seen in a really long time," said Diedrich Bader. "It reaches deep into the lexicon. I think for fans that have the DC Encyclopedia in their head, they'll love it because there's a lot for them."
"DC brought over this giant book that had every single character that had ever appeared in any issue of any comic ever," showrunner Justin Halpern said during our DCUHQ panel. So expect lots of Easter eggs, and plenty of obscure villains.
Be sure you watch Harley Quinn today. The DC Universe will never be the same! 
Are you excited about the Harley Quinn series? Let us know in our Community!