Ever since the midseason finale of  'Young Justice: Outsiders' arrived back in January, fans have been eagerly counting down the days until the hit series returns on July 2nd. Viewers have used the time speculating on the show's various cliffhangers and contemplating theories, and now a new teaser has finally arrived giving fans a taste of the next batch of exciting episodes. This teaser may run only 30 seconds, but it packs a lot in, with peeks at new characters, plot developments, and exciting possibilities. With so many things loaded into it, there's a lot to unpack. Here are 5 exciting things to look for in the new 'Young Justice: Outsiders' teaser...
Old Friends Return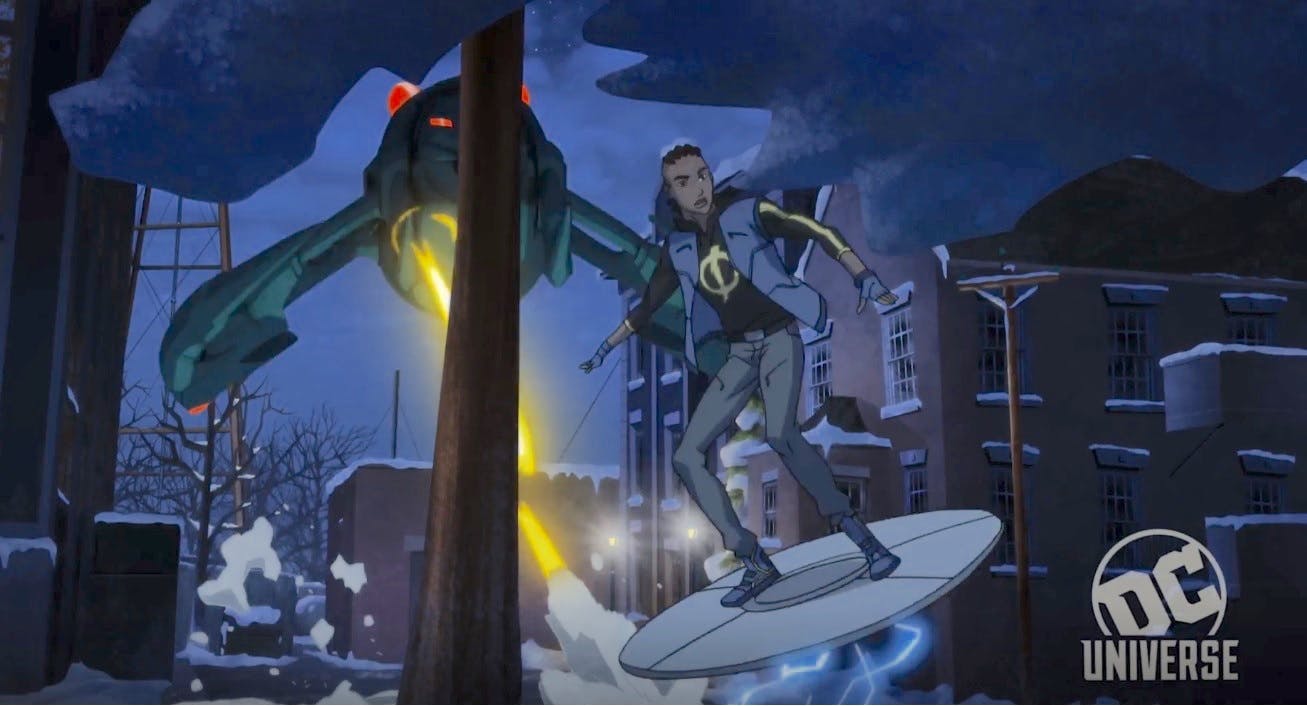 Not only is 'Young Justice: Outsiders' coming back, but it looks like some old friends will be returning as well. Static, Kid Flash (Bart Allen), and Wonder Girl are all seen in the teaser, and they're ready for battle. Although these heroes played a heavy role in 'Young Justice: Invasion,' they've mostly stayed in the background this season. While it's been nice getting to know new characters like Forager, Geo-Force, and Halo, fans have missed seeing some of their favorites from the previous seasons. The teaser gives viewers a sneak peek at some of the threats the young heroes will be facing, as they're shown fighting off some mysterious flying crafts. What are these strange ships they're running from? Are they from Apokolips or is it part of the metahuman trafficking ring? Either way, we'll be seeing some of our favorite heroes again, and that's a good reason to stay whelmed!
Granny Gone Wild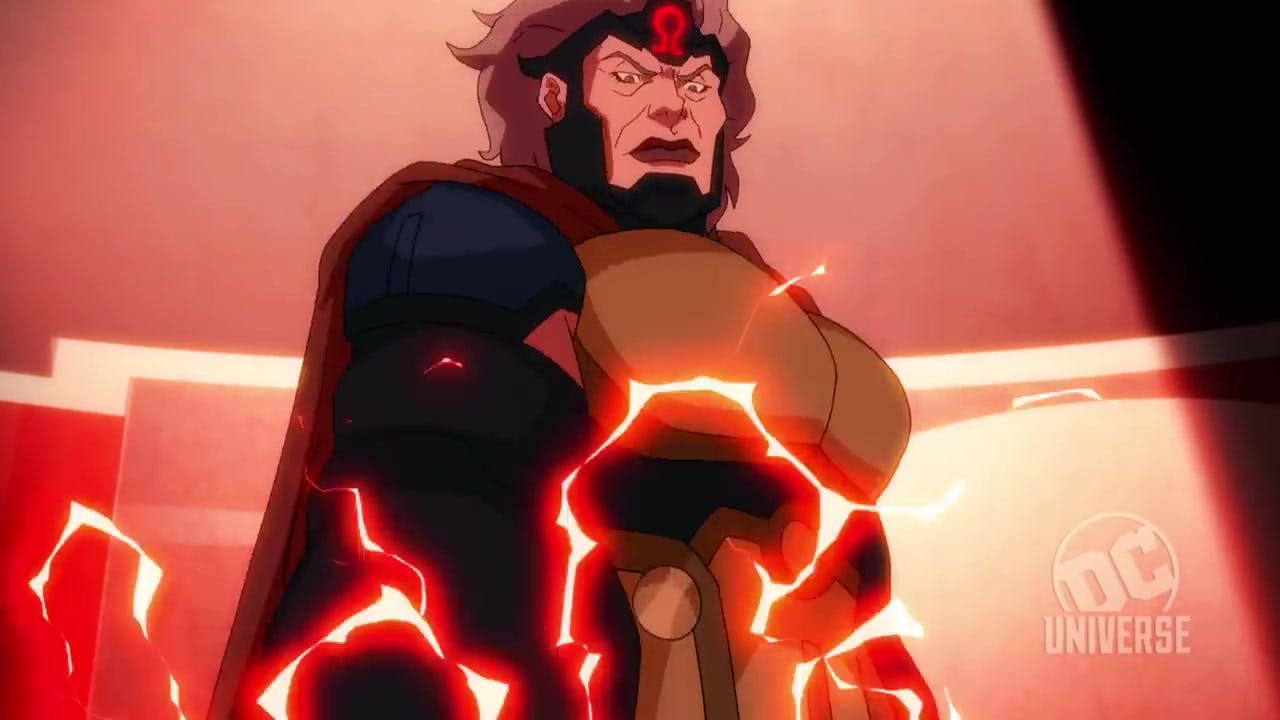 When the sweet and matronly Gretchen Goode showed up in the episode 'Home Fires,' seasoned DC fans instantly saw through her façade and recognized her as Granny Goodness, Apokolips' treacherous enforcer. Although viewers saw her plot with the Light, she never broke character in her other scenes as she befriended Gar Logan and launched an upbeat media campaign. Despite this, fans have been waiting for Gretchen to go full Granny, and it looks like that could soon happen. In the teaser we finally get to see Granny Goodness in her classic Apokoliptian uniform as she unleashes a brutal punishment upon Big Barda (more on her later). It seems like it's time to say goodbye to sweet old Gretchen and cower in fear as Granny Goodness shows her true colors. The inclusion of Big Barda and Granny's talk of punishment indicates we could see the Female Furies as well. The Female Furies are Granny's army of deadly female warriors. Judging by the damage Granny is able to inflict in that brief clip, it's scary to imagine what a whole army of her trained warriors can do. The Team better double up on their training, because Granny isn't so sweet anymore and she won't be going easy on them...
Behold Big Barda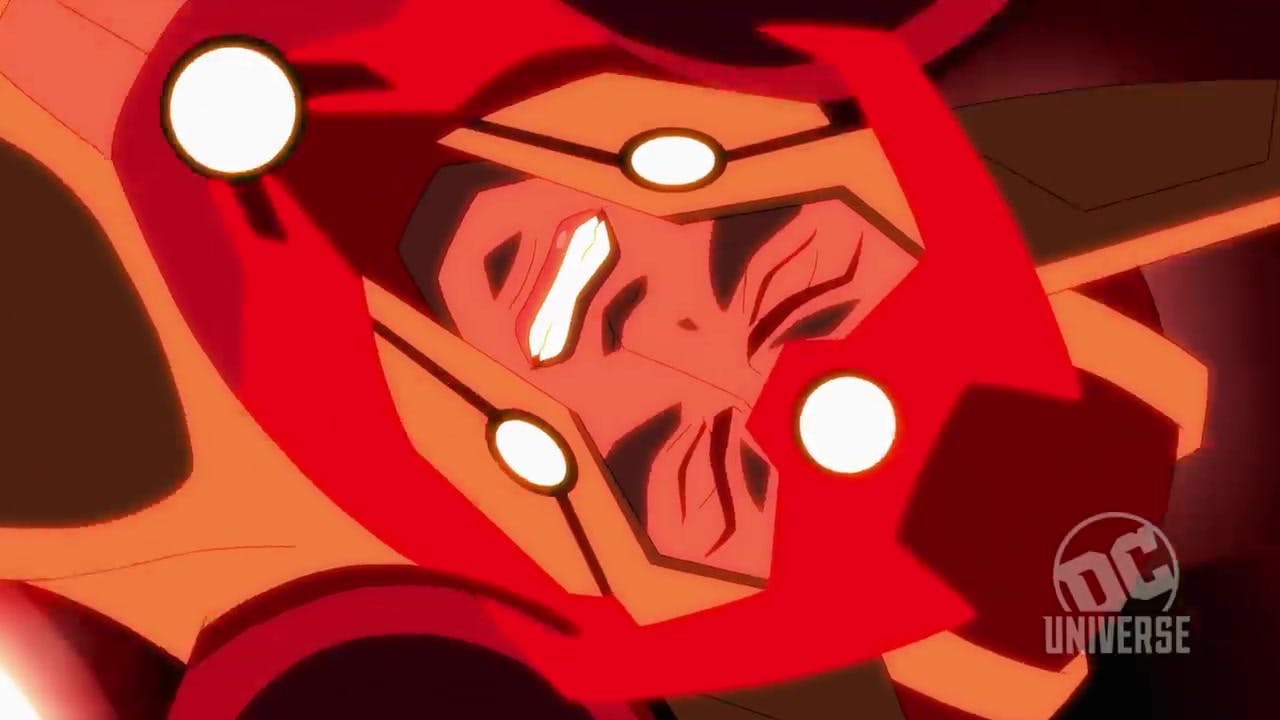 The poor soul that Granny's punishing is none other than Big Barda, one of the New Gods' fiercest warriors. Barda was once a member of Granny's Female Furies, before she turned her back on Apokolips and joined Earth's heroes. While she's been seen in other animated series, like 'Batman Beyond' and 'Justice League Unlimited,' this is her first time appearing on 'Young Justice' and fans are already excited. Barda is married to Mister Miracle, a member of the New Gods who's part superhero and part escape artist. With Big Barda arriving, can Mister Miracle be far behind? One thing is for sure, while Granny may have the upper hand in the teaser, don't count Barda out yet. She's a tough warrior and it's safe to say she'll be fighting back in a big way.
Superman Unchained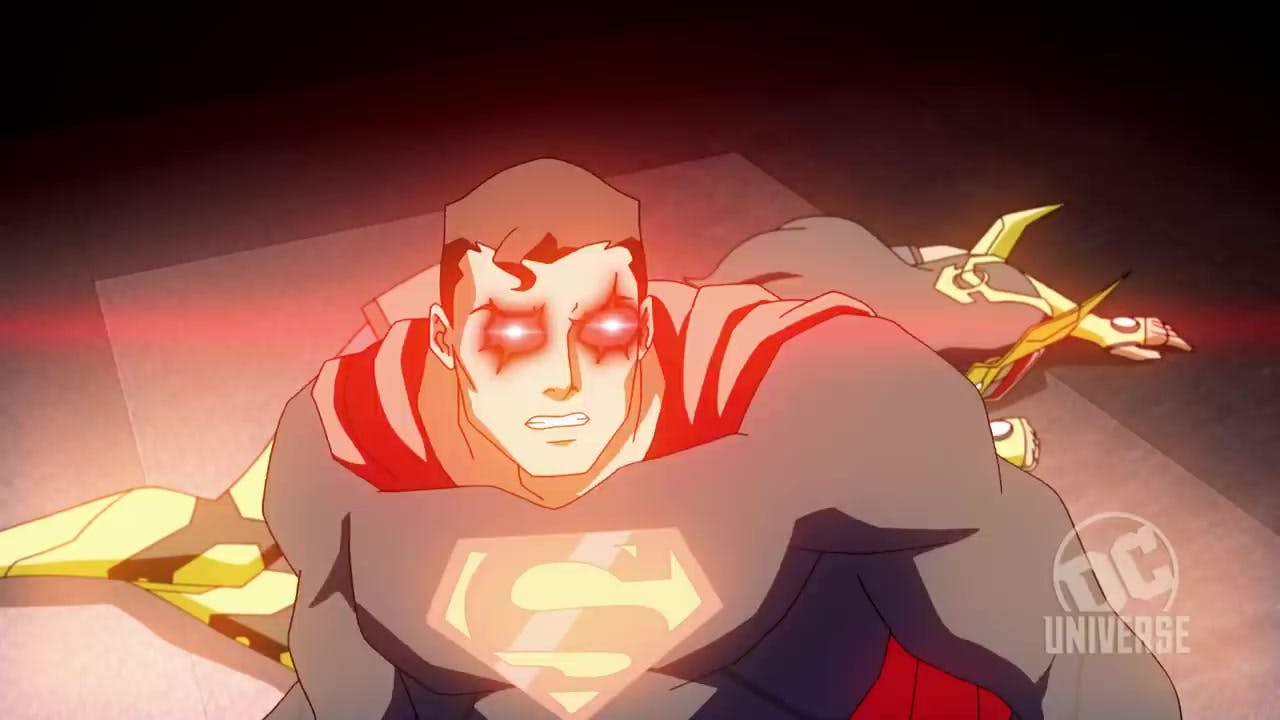 While 'Young Justice' focuses on the next generation of heroes, it's still nice to see Superman step into action, and it appears the next batch of episodes will show an unleashed Man of Steel. In the teaser, the Last Son of Krypton unloads his heat vision onto Granny Goodness. This is a version of Superman we don't get to see often, since he can't let loose this way on normal criminals without critically injuring them. But when it comes to Darkseid's forces, Superman doesn't have to hold back. For another great example of this kind of no-holds-barred battle, check out Superman's stand-off with Darkseid in the 'Justice League Unlimited' episode "Destroyer." It looks like 'Young Justice' could have a similar moment. Could this scene take place on Apokolips? Will the Justice League take their fight against the Light all the way to Darkseid's throne? The teaser raises so many questions and opens up tons of exciting possibilities.
Beast Boy Is Back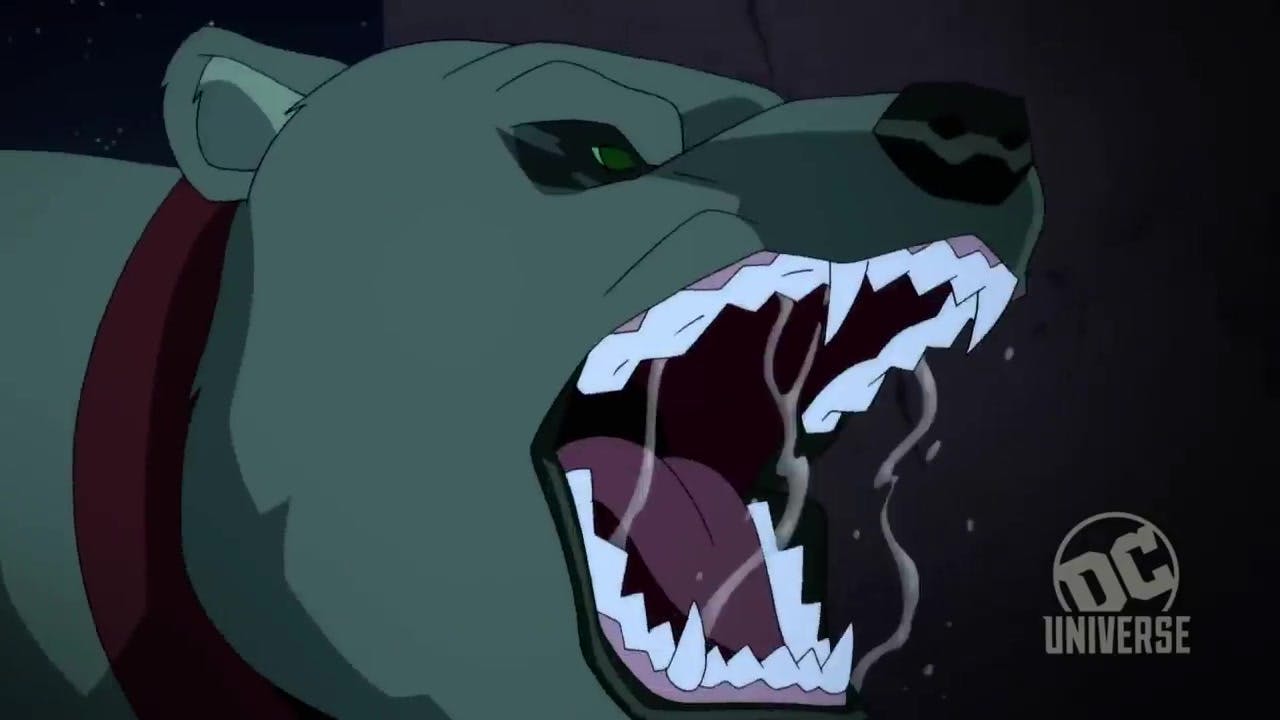 Beast Boy is heavily featured in the teaser, making it appear he'll fulfill his promise to return to the team. Earlier this season, we learned Gar had given up heroics during the show's time skip and embraced a career as a Hollywood star. After doing some soul-searching in the episode "Nightmare Monkeys," Gar was finally ready to make peace with his past and return to superheroics. It looks like he'll return at the right time, since his connection to Gretchen Goode could help his teammates expose her technological conspiracy. Sharp-eyed fans will also notice that Gar is no longer wearing his Tork outfit, and instead has a new costume that looks like a variant of the one he wore during 'Young Justice: Invasion.' With Gar rejoining the team, how will he react to new members like Forager and Geo-Force? Don't forget that Beast Boy fell hard for Terra during the original Marv Wolfman/George Perez 'Teen Titans' run. Either way, Gar's return gives fans plenty more reasons to stay whelmed.
'Young Justice: Outsiders' returns with new episodes on July 2nd. Get ready to crash the mode!
What's your favorite part of the Young Justice: Outsiders teaser? Let us know in our Community!