The Justice League are the ultimate team, and the Teen Titans are the DC Universe's greatest family, but the Gotham City Sirens are the ultimate squad. Poison Ivy, Catwoman, and Harley Quinn are three of Gotham's baddest girls, and when they team up there's no stopping them. They had a memorable run of adventures in the Gotham City Sirens comic, and they're currently tearing it up in season 2 of DC Universe's Harley Quinn.  What makes this squad so special? Read on…
THERE ARE NO SECRETS BETWEEN THEM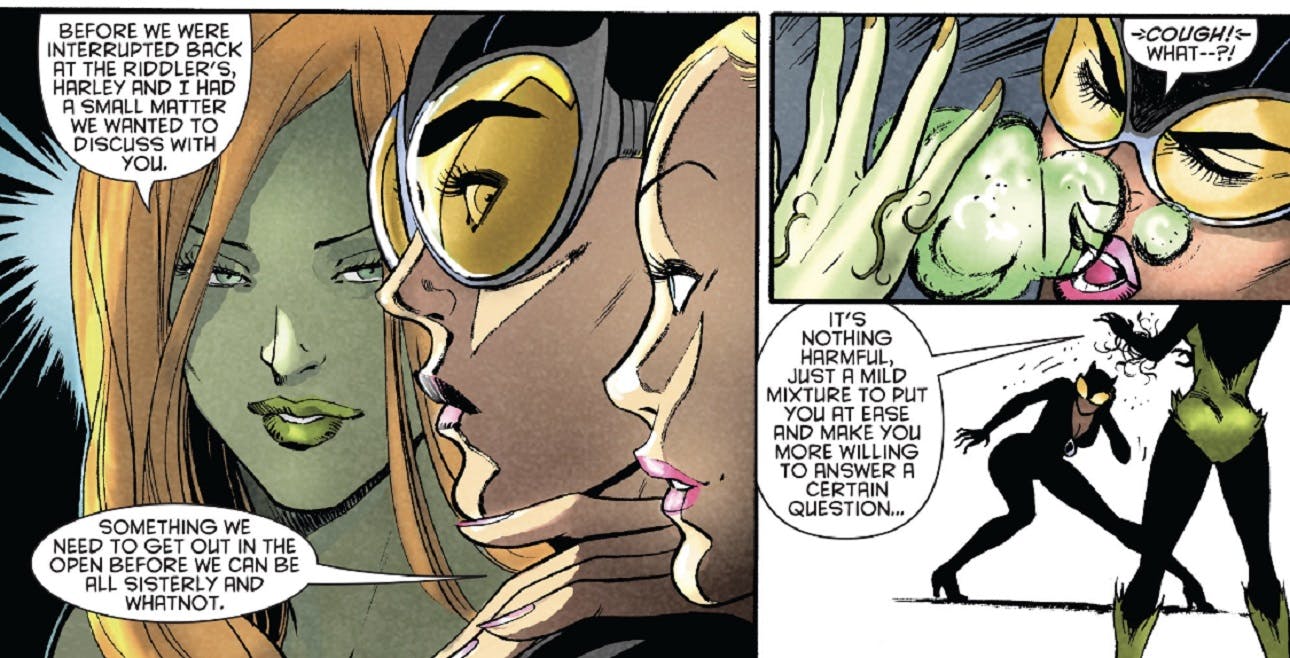 You think you're close with your squad? The Gotham City Sirens bring intimacy to a whole new level. These bad girls have no secrets between them, mostly because Poison Ivy won't let them. It's hard to hide the truth from your besties when one of them sprays truth toxin on you, like Ivy did to Selina in Gotham City Sirens #1. Harley and Ivy were curious about who Batman was, and they decided this was the best way to keep everything out in the open. Selina admitted he was Bruce Wayne, but she stretched the truth by exaggerating the "there are many Batmen" aspect. Is a truth toxin an untraditional way to share gossip with your besties? Absolutely, but nobody ever said the Gotham City Sirens were a traditional squad.
TOUGH LOVE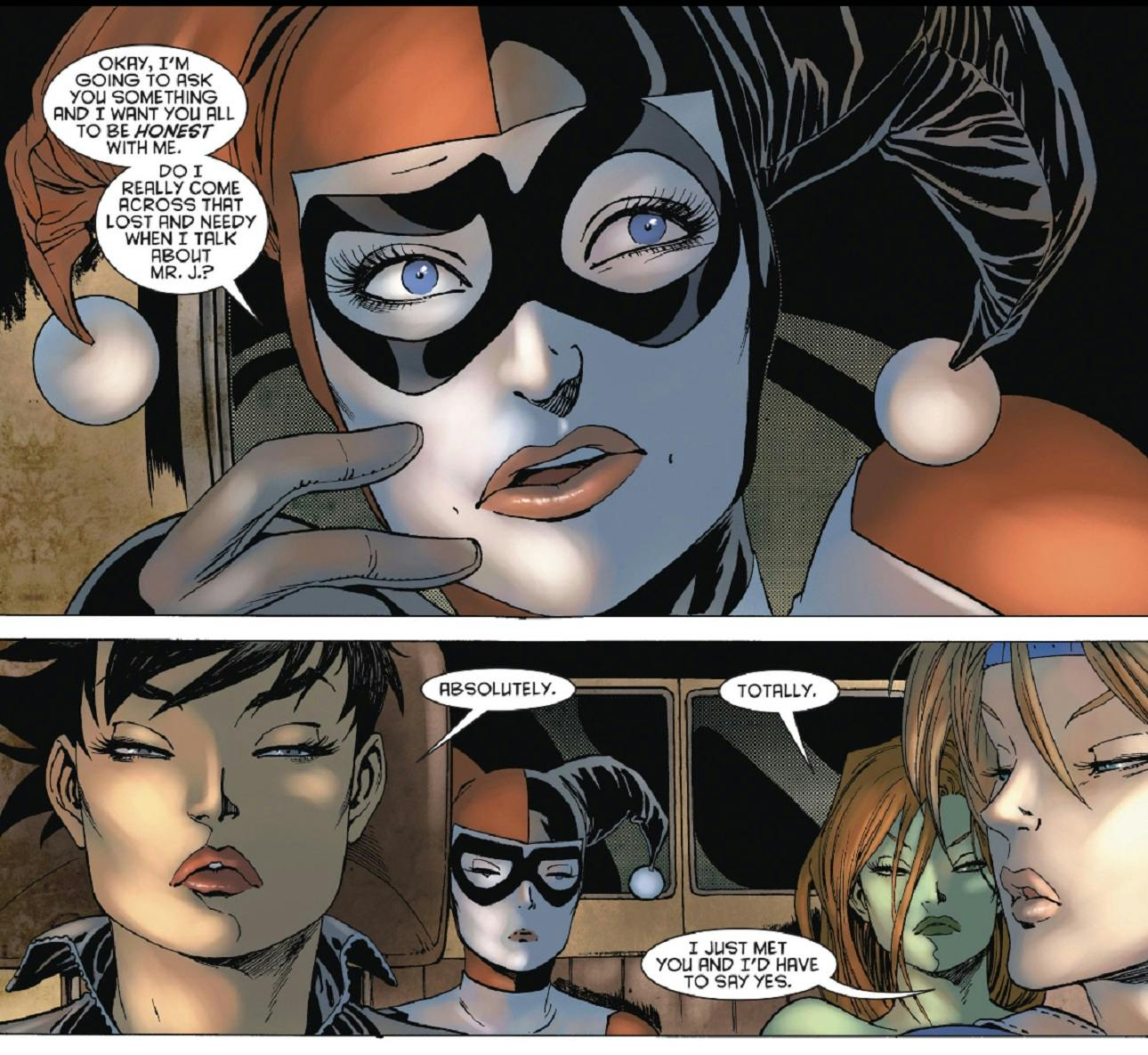 In addition to being brutally honest with one another, the girls practice tough love. They'll tell each other what they need to hear, even if it's not what they want to hear. In Gotham City Sirens #6 Harley had an awful encounter with the Joker's former sidekick Gaggy, and his pathetic devotion to the Clown Prince served as a wake-up call. Harley asked Selina and Ivy if she was as pathetic as Gaggy was, and the girls didn't hesitate or sugarcoat their answers. This isn't the Teen Titans, where the team will tell you whatever you need to hear to feel better. The Gotham City Sirens keep it real even if the truth hurts. Of course, Harley didn't learn anything from this because she's Harley.
THEY HAVE EACH OTHER'S BACKS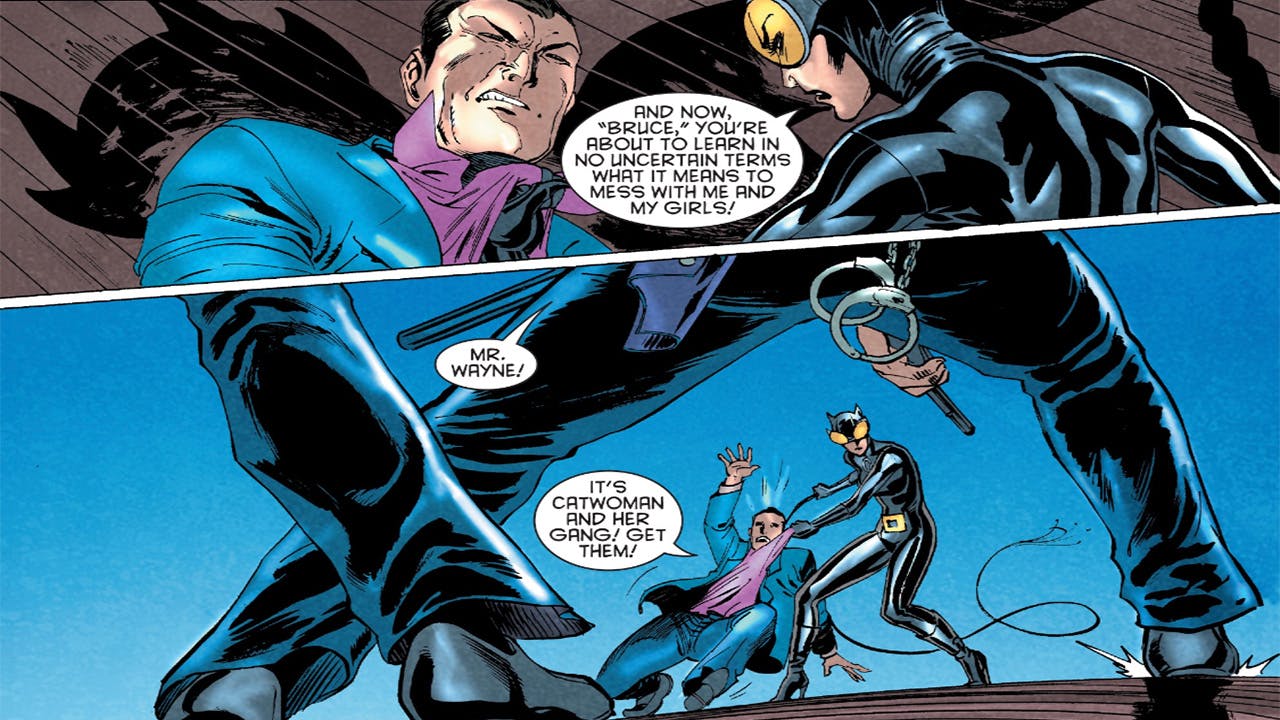 In a city like Gotham, there's danger on every corner, so it's important to have a squad that will watch your back. That's why the Gotham City Sirens got together in the first place, reasoning that they'd have a better chance of survival if they stuck together. In Gotham City Sirens #4 Harley made another bad love life decision by dating Bruce Wayne -- who was secretly Tommy Elliot in disguise -- and her friends rushed to rescue her before things could go wrong. Maybe your squad has rescued you from a bad date before, but they've probably never attacked the guy with a whip, like Selina did to "Bruce."
ULTIMATE CRIB DECORATORS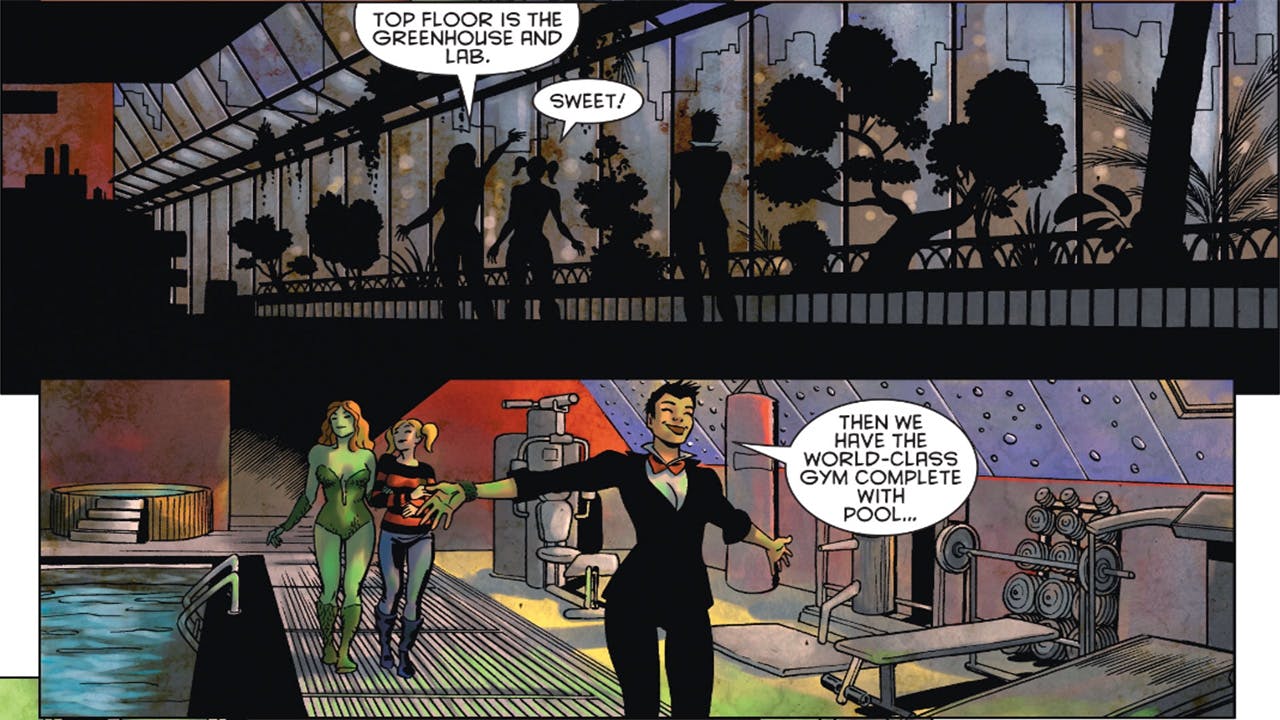 Where does your squad hang? Probably nowhere as cool as the Sirens crib. Remember, these girls are Gotham supe-villains, so elaborate lairs are kind of their thing. The Sirens set up shop in an abandoned animal sanctuary in Gotham City Sirens #1 and hired a contractor known as the Carpenter to decorate it.  Their new lair was unveiled in Gotham City Sirens #7 and it was lit! The renovated building now had a greenhouse, lab, gym, pool, armory, and a toy room for Harley. Weapons and laboratories are cool, but we all secretly want a toy room of our own.
THEY BRING THE PARTY WITH THEM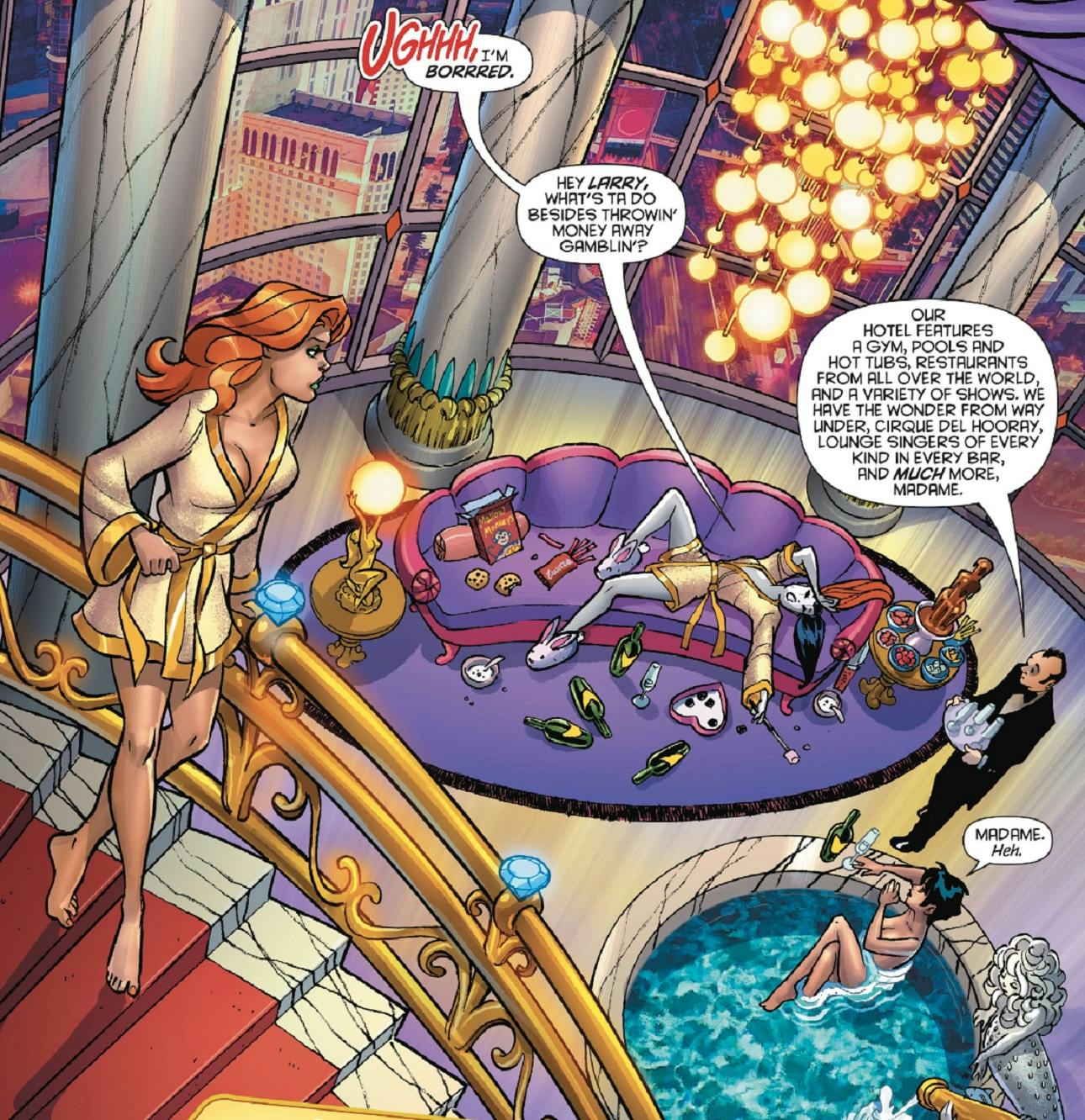 Some squads go out in search of a good time, but the Gotham City Sirens ARE the good time. Even after their series ended, the girls still knew how to find fun when they would get together in other titles. Take a look at the Harley Quinn 25th Anniversary Special. The above image shows the aftermath of a Gotham City Sirens slumber party, and the more you look at it, the more you find. There's a chocolate fountain, a jacuzzi, a butler, champagne, and more. And that was just the pre-party! Harley decides they should throw a killer rave, ordering 60 pizzas, a bazooka, and a room full of Elvis impersonators. Did things get out of hand? Absolutely, but that's on brand for the Gotham City Sirens.
Do you have a crew as tight as the Sirens? Let us know in our Community!